Rethink Sawyer Collaborative RobotThe Rethink Sawyer Collaborative Robot (cobot) is an industrial robot that includes a 7 degree-of-freedom arm incorporating both position and force control making it suitable for use in delicate manipulation tasks. Certified adherence to collaborative robotic standard ISO 10218-1:2011 and PLd Cat. 3 ensure safe operation when working in collaboration with humans and dispense with the need for caging. The platform includes the Rethink Intera software for industrial applications and also provides a ROS software API which makes it suitable for use in research laboratory settings. Within our lab the system is used in research areas including manipulation and grasping, robot perception, human robot interaction, and collaborative robotics.
Technical Information:
Max Reach: 1260mm
Gantry Reach: 900mm
Task Repeatability: +/- 0.1mm
Typical Tool Speed: 1.5 m/s
Degrees of Freedom: 7
Operating Temperature: 5oC – 40oC, 80% Relative Humidity
Joint Ranges: JO-J3 = 350 degrees, J4 – J5 = 340 degrees, J6 = 540 degrees
Payload: 4 kg (including end effector)
Power requirements: 100-240 VAC, 47-63 Hz, 4A
I/O Ports (Controller): 8 digital in / 8 digital out
Communication: Modbus TCP, TCP/IP
IP Class: 54
Collaborative Standards: ISO 10218-1: 2011
I/O End of Arm: 4 digital in / 2 digital out / 2 analog in / 24 VDC 2A, Click smart plate
End effectors: Electric Parallel Gripper, Foam Gripper
Further details on the platform are available at the Sawyer website.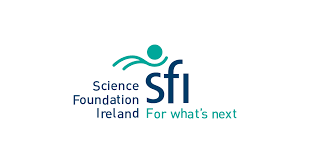 The Multi-GPU Deep Learning Server is a rack-mounted high performance computing system designed for application in deep learning research. The server is housed in the Maynooth University Department of Computer Science and includes 8 Nvidia 1080Ti GPUs supported by two server class Xeon CPU's. The system also includes 128GB of DDR4 ECC RAM, 4TB of SATA HDD space and 12TB of SSD HDD space. The system is utilised in deep learning research associated with the mobile and collaborative robotic research platforms.

• Supports up to 8 x double slot GPU cards
• NVIDIA® validated GPU platform; Supports for NVIDIA® Tesla® GPUs
• Intel® Xeon® Processor Scalable Family
• 2 x 10Gb/s BASE-T LAN ports
• 1 x Dedicated management port
• 8 x 2.5" hot-swappable HDD/SSD bays
• 8 x PCIe Gen3 expansion slots for GPUs
• 2 x PCIe x16 Half-length low-profile slots for add-on cards
• Aspeed® AST2500 remote management controller
• Dual 2000W 80 PLUS Titanium redundant/hot-swap power supply
Chassis/PSU:
Motherboard:
CPU(s):
RAM:
HDD(s):
Card(s):
Other Components:

2U Gigabyte 8* 2.5in HSBay GPU Server c/w Red 2000w PSU + Rails (G291-281 (rev.100)
Gigabyte MG51-G21 (2 x 10Gb/s BASE-T LAN ports (Intel® X550-AT2)
2* Intel® Xeon® Bronze 3104 (6*1.70Ghz/8.25L3 Cache)
128GB DDR4 2400 ECC REG (4*32GB)
2* 2TB SATA Enterprise Seagate (ST2000NX0253)
8* Gigabyte GTX 1080Ti Passive GPUs + Bridge Board (9CPDGDD2NR-00*)
1TB Samsung 850 EVO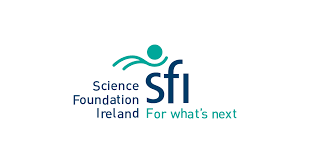 ​
Microsoft Hololens (version 1) Mixed Reality HeadsetThe Microsoft Hololens Mixed Reality Headset provides the wearer with a see-through view of the world that can be overlaid with digital visual content. The system works by fusing inputs from various onboard sensors (including an IMU, 4 environment sensing cameras, and a depth cameras), to allow it to compute a three-dimensional model of the environment, whilst simultaneously estimating the motion of the headset relative to the model. The resulting model can then be used to insert digital objects into the user's field of the view in a perceptually seamless fashion. The system is untethered with all of the required hardware and computation performed on-board. Within the lab the platform is being used in the development of new types of human robot interfaces and modes of interaction between humans and collaborative robotics platforms.
More details on the Hololens can be found at the following website:
https://docs.microsoft.com/en-us/hololens/hololens1-hardware