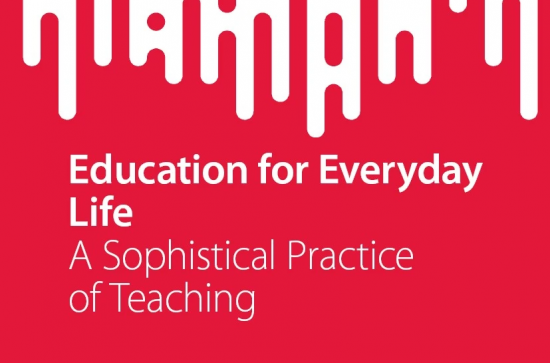 Wednesday, November 1, 2023 - 14:15
We are happy to announce the publication of Carl-Anders Säfström's new book, "Education for Everyday Life: A Sophistical Practice of Teaching." This work delves into the intricacies of teaching within the realm of public education. Challenging contemporary educational policies and theories, the book establishes an alternative lens through which to understand teaching, rooted in a Sophistical tradition.
The first part of the book scrutinises the relationship between public education and democracy, highlighting how modern shifts in educational roles have prioritised competition over social responsibility and democratic values. Säfström attributes these changes to aggressive forces deeply embedded in neoliberal ideology.
The second part of the book advocates for Sophistical teaching as opposed to the Socratic method. It offers an in-depth exploration of what teaching could look like when grounded in a Sophist tradition of educational thought and practice.
Furthermore, the book provides valuable insights on how teaching can counteract the negative forces of nationalism, racism, and the violent aspects of late capitalism, as well as address the pressing issue of climate change. Readers will gain a nuanced understanding of different teaching methodologies and how they can contribute to education as a democratic practice.
Ultimately, this book opens up new avenues for discussion around public education and its future. It promises to be a valuable resource for researchers and students interested in educational theory, education politics, educational policy, and democratic education.