Peter Hussey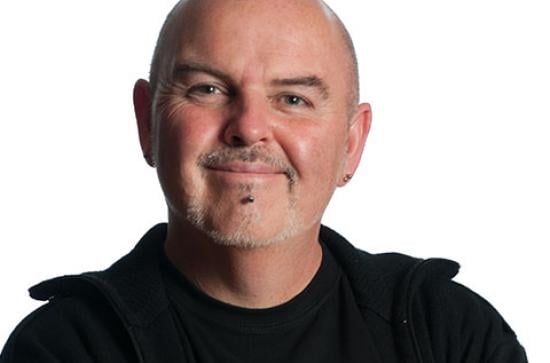 Artistic Director
Newbridge, County Kildare
Languages and culture
BA (English, Classics, History)
H Dip Adult and Community Education, MA English
1987
Group work and teamwork through the Drama Society.
Political refinement through Adult & Community Education where I honed my social skills and developed my concern for justice and equality work.
While I am a theatre-maker, I also lecture in the the field of theatre and learning (in Maynooth University and in DCU).
I am Artistic Director of Crooked House Theatre Company Ireland which I founded in 1993. I am a writer, director and drama facilitator. I have been a contributor to academic programmes at Maynooth University since 1989. These have been in the Department of Adult and Community Education, and the Department of Applied Social Studies. I also work with student nurses, using theatre as a tool for vocational and personal reflection, in DCU's School of Nursing.

I am an arts consultant, and a trainer in education and youth arts, having worked in Ireland and abroad for over 20 years. I have developed and delivered training programmes in theatre-based methods of education and of development to a wide range of organisations and groups, and am responsible for the Ireland's first undergraduate programme in Directing for Theatre.

I was producer of the annual Connections festival in Ireland for the National Theatre in London, and am founder of the Human Rights Youth Theatre Festival held every year in Newbridge from 2003 to 2009.

My recent work has been developing projects of work with communities in Kildare and in Dublin that use theatre methods as tools for promoting positive mental health, especially with the 17 to 37 age group.

My plays include work for non-theatre sites ('Pig House' made for a farm, 'Do Not Disturb' made for hotel bedrooms, and 'Stuck in Neutral' made for cars). Other plays include 'Bending Spoons', 'Waiting for Margot', 'Show jumping Barbie', 'Watching Julie Andrews', 'Our Lady of the Flowers', 'Faerie Liquid', 'H2O', and 'Seeing Red'.)
My role involves running ​Crooked House Theatre Company which is based in Newbridge, County Kildare. It runs a number of programmes for young people, notably Kildare Youth Theatre. While it is a professional theatre company staging new and international collaborations, Crooked House also offers a popular training programme uniquely developed for the Irish community, voluntary and education sectors. The programme uses theatre-based methods of working with groups to achieve social, personal and political development. The company's work shares common aims and methodologies with that of Augusto Boal's Theatre of the Oppressed. Crooked House has worked with most state, non-governmental, and educational agencies in Ireland since 1993.
It is endlessly rewarding. Being creative everyday and making theatre in many different contexts is an absolute pleasure. There is nothing like it.
I started the company. It grew and became noted internationally.
Do that which you love and which excites you. It's old advice but nonetheless true.