Mariaam Bhatti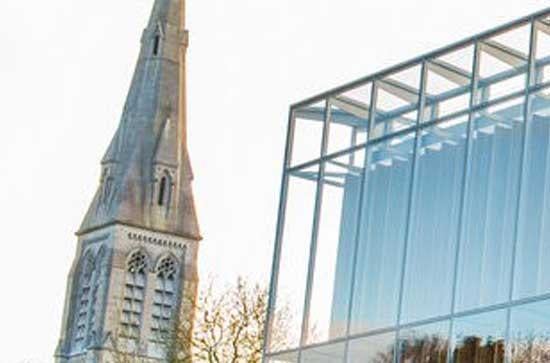 Community Development and Outreach Worker
Limerick City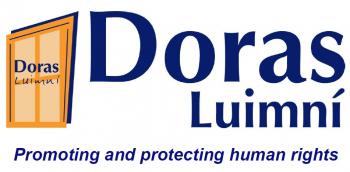 Social, community and youth
BA (Hons) Community and Youth Work
Currently Master of Social Science(Rights and Social Policy)
2016
To start with, that people can be anything they dream to be and can stay in education if they get the tailored support they need. I've also gained knowledge, skills and enhanced my values, everything that is needed to work with and empower marginalised groups to be their own voices and advocates in relation to issues facing them in their own communities or life in general. We all are capable of this, but sometimes we need a little help here or there and encouragement that we are capable.
I currently work as Community Development and Outreach Worker and I've been in this job since August 2015, two months before graduating. It didn't come as a huge surprise because I had been working in the community work field in Migrants Rights Centre Ireland on voluntary basis before I studied in Maynooth so I had experience and the qualification on the way. Prior to this I worked part-time as a cleaner and before that full-time as a childminder, work that I did since my arrival in Ireland in 2010, which taught me so much. Prior to coming to Ireland, I worked in the education and training sector in South Africa for years.
Current work involves reaching out to migrant workers and communities faced with various issues. Mainly it is to provide information and advice on their rights and entitlements of various issues they bring. It also entails making them develop an analysis of why things are happening the way they do for them. It doesn't end there, it goes on to create opportunities for them to participate in so they can be part of bringing change in their own lives.
We also support victims of trafficking for forced labour and sexual exploitation in accessing support they need to begin the recovery period and starting new lives. Sometimes we support people to bring their cases to the Labour Court where they have been unfairly dismissed, unpaid for work they did or simply enslaved. There is also policy work contribution opportunities in the role.
There is nothing as rewarding as being part of transforming someone's life through showing them how to do things for themselves especially to people who don't think they have rights as humans even if it is showing them steps to write a letter to their landlord or an immigration officer who has so much power over them. To see the results and them doing the same for another person is incredible. But even more incredible is managing to get such a group of people to collectively, peacefully, strategically and successfully take action about issues that affect them - that is priceless.
Like any jobs it has its challenges. The sector is constantly under funding cuts and that means organisations are usually overstretched to be able to function meaningfully. Governments do not like being challenged over neglecting some groups in society, therefore those who do so, sometimes get excluded from government funding.
I always kept my eyes on Activelink.ie which is a hub for all community work and youth work training, jobs and seminars. I spotted a job that when I looked at the description and skills required, it felt like it was describing me and my skills. I gave my best to my cover letter and tailored my CV for the role. It was just a second application I sent since the end of final exams. I got offered the job the same day.
What works for me is that never do a course or enter a sector of work due to how lucrative it is, do so because you are passionate about the work then you will completely enjoy it and always give it your best. Also not being invited being to an interview does not mean you are not good enough, sometimes there are more people applying for the same job than the company or organisation or company can invite or take. I have faith in the Maynooth University Career Centre. The minute they gave us a session on CV, applying and handling interviews, I went and changed my CV and cover letter according to their advice and it gave me amazing confidence.