STEM Passport for Inclusion
Project Description:
AIM: The STEM Passport for Inclusion (STEM Passport Inc.) aims to support 1000 girls from working class communities across Ireland to move into STEM courses and careers.
STEM Passport Inc will make three key changes to the existing systems to change the future of 1000 girls, we will:
Build an accredited STEM skills programme, Preparing 1000 disadvantaged girls from Munster and Leinster for STEM courses
Build an accredited Pathway into both Maynooth University and Munster Technological University - facilitating entry to STEM degree courses for disadvantaged girls who do not meet University matriculation requirements who have participated in the STEM skills programme
Build a Platform where girls are provided with a STEM profile, where their STEM needs are identified and where all STEM activities, courses and career opportunities are housed.
If your school is interested in being involved with this project, please complete this form.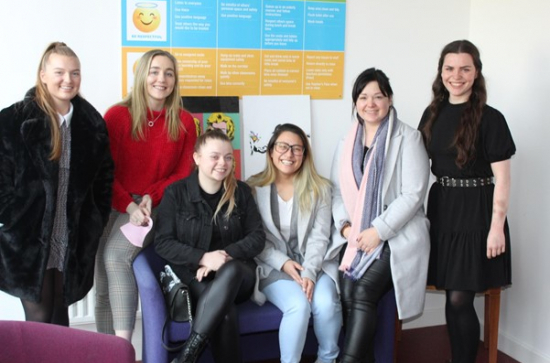 SOCIETAL IMPACT: By 2022 there will be 6.2 million new STEM jobs unfilled -only 2% of graduates will have the qualifications for these roles. This potential crisis is even more frightening, from a social and demographic perspective, as it not only adversely impacts the economy, but it threatens to widen the opportunity gap between those people who are affluent in society, and those who are not. With working class girls least likely to enter STEM careers there is a risk that they will be left out of the 21st-century job market- especially if trends are not reversed. This will mean that women from these communities will be more likely to end up in low paid, low potential jobs- remaining entrenched in poverty through a lack of STEM opportunities.
The STEM Passport.inc will reverse this drift, and support 1000 young working class women to see STEM as a future career. Dr Katriona O'Sullivan is leading the project with collaborators from Dr Kevin Marshall of Microsoft Education Ireland and adjunct ALL Institute, Teen-Turn, Liam Cronin in RDI HUB , Paula Neary in Accenture, Michelle O' Kelly Principal of Mercy Inchicore Secondary school and Helena McMahon of Munster Technological University.

STEM Passport Inc. is externally funded by Science Foundation Ireland Discover grant and funded by Microsoft Ireland, Accenture, the RDI Hub.
ALL Institute members involved in the project