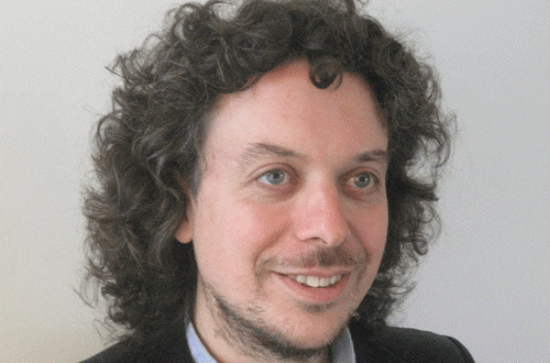 Senior Lecturer
Auxilia House
3.1
(01) 7083985
In my main field of social movement studies, I co-founded the practitioner-oriented journal Interface; co-founded the Council for European Studies' social movements research network; and organised Ireland's first conference on social movements since 1998. In 2016-17 I am also a
Directeur d'études associé (visiting scholar) at the Collège d'études mondiales / Fondation maison des sciences de l'homme, Paris. I have been keynote, plenary or invited speaker at the European University Institute (COSMOS), CUNY Graduate Center, Ruskin College Oxford, the British Sociological Association and the Collège d'Etudes Mondiales; the universities of Gothenburg (Forum for Civil Society and Social Movement Research), Milano-Bicocca, Oslo, Bergen, Nottingham (Centre for the Study of Social and Global Justice), Queens University Belfast and University College Dublin as well as for the Reykjavik Academy, the Austrian Study Centre for Peace and Conflict Resolution, the Popular Education Network conference, Networked Politics / Rosa Luxemburg Foundation, KnowledgeLab / Lancaster Institute for Advanced Studies, the William Thompson weekend school, and UCD Equality Studies Centre.
I have secured over €75,000 in 9 different social movement-related grants.
I have co-organised symposia with the European Consortium for Political Research's and European Sociological Association's social movement networks at Harvard's Berkman Center and the Transnational Institute Amsterdam; and have given talks among others to the PianoTerra Lab social centre (Milan), the People's Forum in Erris, Occupy Dame Street, Community Workers Co-op, Latin America Solidarity Centre, Workers Solidarity Movement, Seomra Spraoi and the Grassroots Gathering among others. I co-direct the MA on Community Education, Equality and Social Activism and run a PhD-level programme of participatory action research in social movement practice.
In my secondary field of Buddhist Studies, I co-founded the Irish Society for the Academic Study of Religion (ISASR); co-organised Ireland's first academic conference on new religious movements and ISASR's second conference; and have twice guest-edited the journal Contemporary Buddhism. I have been an invited speaker to a joint Kyoto University / Ryokoku University conference on Asian Buddhism, the University of Heidelberg's "Asia and Europe" cluster of excellence, King's College London Buddhist Studies Research Seminar, a SOAS Centre for the Study of Japanese Religions / Buddhist Forum seminar, Trinity College Long Room Hub, the National Library of Ireland and the National Museum of Ireland. The Dhammaloka project, with Prof. Alicia Turner (York U Toronto) and Prof. Brian Bocking (UCC), has attracted over €240,000 in grants from the Social Sciences and Humanities Research Council of Canada, the Irish Research Council, the Dhammakaya Foundation and York University Toronto.
I have written for or been interviewed by the Chronicle of Higher Education, Discover Society, OpenDemocracy, e-IR, The Ecologist, the BBC, STT (Finland), RTÉ, Newstalk, Dublin City FM, the Irish Times, the Rosa Luxemburg Foundation, Klassekampen (Norway), ROARmag, Ceasefire, Irish Left Review and the Religious Studies Project among others about my work.
Social movement research (movement waves, alterglobalization and anti-austerity movements, European social movements, movement theorising, protest policing, knowledge and learning production in social movements, activist sustainability); Buddhist Studies (Buddhism and Ireland, early western Buddhists in Asia); new religious movements; sociology of knowledge and culture (history of ideas, sociology of intellectuals, counter culture); working-class studies (community organising, oral history); social theory (western Marxism, socialist feminism); methodology (participatory action research, community research).
Year
Publication
2014
We make our own history: Marxism and social movements in the twilight of neoliberalism.
Laurence Cox, Alf Gunvald Nilsen (2014) We make our own history: Marxism and social movements in the twilight of neoliberalism. London: Pluto. [Details]
2013
Buddhism and Ireland: from the Celts to the counter culture and beyond.
Laurence Cox (2013) Buddhism and Ireland: from the Celts to the counter culture and beyond. : Equinox. [Details]
Year
Publication
2013
Silence would be treason: last writings of Ken Saro-Wiwa
Ide Corley, Helen Fallon, Laurence Cox (Ed.). (2013) Silence would be treason: last writings of Ken Saro-Wiwa Dakar / Bangalore: Daraja / CODESRIA / Books for Change. [Details]
2013
Marxism and social movements
Colin Barker, Laurence Cox, John Krinsky, Alf Nilsen (Ed.). (2013) Marxism and social movements Leiden: Brill. [Details]
2013
Understanding European Movements: new social movements, global justice struggles, anti-austerity protest
Cristina Flesher Fominaya and Laurence Cox (Ed.). (2013) Understanding European Movements: new social movements, global justice struggles, anti-austerity protest London: Routledge. [Details]
2011
Ireland's New Religious Movements
Olivia Cosgrove, Laurence Cox, Carmen Kuhling, Peter Mulholland (Ed.). (2011) Ireland's New Religious Movements Newcastle: Cambridge Scholars. [Details]
 
Year
Publication
2016
'Early western lay Buddhists in colonial Asia: John Bowles Daly and the Buddhist Theosophical Society of Ceylon'
Laurence Cox and Mihirini Sirisena (2016) 'Early western lay Buddhists in colonial Asia: John Bowles Daly and the Buddhist Theosophical Society of Ceylon'. Journal of the Irish Society for the Academic Study of Religions, 3 (1):108-139 [IR Link] [Details]
2015
'Scholarship and activism: a social movements perspective'
Dr Laurence Cox (2015) 'Scholarship and activism: a social movements perspective'. STUDIES IN SOCIAL JUSTICE, 9 :34-53 [IR Link] [Details]
2015
'Challenging toxic hegemony: repression and resistance in Rossport and the Niger Delta'
Laurence Cox (2015) 'Challenging toxic hegemony: repression and resistance in Rossport and the Niger Delta'. SOCIAL JUSTICE, 41 :227-245 [IR Link] [Details]
2014
'The first Buddhist mission to the West: Charles Pfoundes and the London Buddhist mission of 1889 – 1892'
Laurence Cox, Brian Bocking, Yoshinaga Shin'ichi (2014) 'The first Buddhist mission to the West: Charles Pfoundes and the London Buddhist mission of 1889 – 1892'. DISKUS, 16 :1-33 [IR Link] [Details]
2014
'Movements making knowledge: a new wave of inspiration for sociology?'
Dr Laurence Cox (2014) 'Movements making knowledge: a new wave of inspiration for sociology?'. SOCIOLOGY, 48 :954-971 [DOI] [IR Link] [Details]
2014
'Buddhism in Ireland: the inner life of world-systems'
Dr Laurence Cox (2014) 'Buddhism in Ireland: the inner life of world-systems'. ETUDES IRLANDAISES, 39 :161-172 [IR Link] [Details]
2013
'Rethinking early western Buddhists: beachcombers, going native and dissident Orientalism'
Laurence Cox (2013) 'Rethinking early western Buddhists: beachcombers, going native and dissident Orientalism'. Contemporary Buddhism, 14 :116-133 [DOI] [IR Link] [Details]
2012
'Challenging austerity in Ireland: community and movement responses'
Laurence Cox (2012) 'Challenging austerity in Ireland: community and movement responses'. Concept: the journal of contemporary community education practice theory, 3 [IR Link] [Details]
2010
'Revolution in the air: images of winning in the Irish anti-capitalist movement'
Liz Curry and Laurence Cox (2010) 'Revolution in the air: images of winning in the Irish anti-capitalist movement'. Irish Journal of Sociology, 18 :86-105 [IR Link] [Details]
2010
'The politics of Buddhist revival: U Dhammaloka as social movement organiser'
Laurence Cox (2010) 'The politics of Buddhist revival: U Dhammaloka as social movement organiser'. Contemporary Buddhism, 11 :173-227 [IR Link] [Details]
2009
'Border country dharma: Buddhism, Ireland and peripherality'
Laurence Cox and Maria Griffin (2009) 'Border country dharma: Buddhism, Ireland and peripherality'. JOURNAL OF GLOBAL BUDDHISM, 10 :93-125 [IR Link] [Details]
2009
'Hearts with one purpose alone? Mapping the diverse landscapes of personal sustainability in social movements'
Laurence Cox (2009) 'Hearts with one purpose alone? Mapping the diverse landscapes of personal sustainability in social movements'. EMOTION, SPACE AND SOCIETY, 2 :52-61 [DOI] [IR Link] [Details]
2007
'Building utopias here and now? Left and working - class utopias in Ireland'
Laurence Cox (2007) 'Building utopias here and now? Left and working - class utopias in Ireland'. ECOPOLITICS ONLINE, 1 :123-132 [IR Link] [Details]
2007
'Social movements research and the 'movement of  movements': studying resistance to neo-liberal globalisation'
Laurence Cox and Alf Nilsen (2007) 'Social movements research and the 'movement of  movements': studying resistance to neo-liberal globalisation'. SOCIOLOGY COMPASS, 1 :424-442 [DOI] [IR Link] [Details]
2001
'Barbarian Resistance and Rebel Alliances: Social Movements and Empire'
Laurence Cox (2001) 'Barbarian Resistance and Rebel Alliances: Social Movements and Empire'. RETHINKING MARXISM, 13 :155-167 [IR Link] [Details]
 
Year
Publication
2017
''Learning to be loyal to each other': conversations, alliances and arguments in the movements of movements'
Dr Laurence Cox (2017) ''Learning to be loyal to each other': conversations, alliances and arguments in the movements of movements' In: Jai Sen (eds). The movements of movements: struggles for other worlds vol. 1. New Delhi / New York: OpenWord / PM Press. [Details]
2016
'The southern question and the Irish question: a social movement landscape with migrants'
Dr Laurence Cox (2016) 'The southern question and the Irish question: a social movement landscape with migrants' In: Solidarity without borders: Gramscian perspectives on migration and civil society. London: Pluto. [IR Link] [Details]
2016
'European Traditions'
Dr Laurence Cox (2016) 'European Traditions' In: Michael Jerryson (eds). Oxford Handbook of Contemporary Buddhism. Oxford: Oxford University Press. [IR Link] [Details]
2016
'Studying social movements in a movement-become-state: research and practice in postcolonial Ireland'
Laurence Cox (2016) 'Studying social movements in a movement-become-state: research and practice in postcolonial Ireland' In: Social movement studies in Europe: the state of the art. Oxford / New York: Berghahn. [IR Link] [Details]
2014
'Changing the world without getting shot: how popular power can set limits to state violence'
Laurence Cox (2014) 'Changing the world without getting shot: how popular power can set limits to state violence' In: Political power reconsidered: state power and civic activism between legitimacy and violence. Peace report 2013. Berlin, Wien: LIT-Verlag. [IR Link] [Details]
2014
'Learning from each other's struggles'
Laurence Cox (2014) 'Learning from each other's struggles' In: Sociologists in action on inequalities: race, class, gender and sexuality. Thousand Oaks: Sage. [IR Link] [Details]
2013
'Introduction Rethinking European movements and theory'
Fominaya, CF;Cox, L (2013) 'Introduction Rethinking European movements and theory' In: UNDERSTANDING EUROPEAN MOVEMENTS: NEW SOCIAL MOVEMENTS, GLOBAL JUSTICE STRUGGLES, ANTI-AUSTERITY PROTEST. LONDON: ROUTLEDGE. [IR Link] [Details]
2013
'Conclusion: Anti-austerity protests in European and global context - future agendas for research'
Cristina Flesher Fominaya, Laurence Cox (2013) 'Conclusion: Anti-austerity protests in European and global context - future agendas for research' In: Cristina Flesher Fominaya and Laurence Cox (eds). Understanding European Movements: New Social Movements, Global Justice Struggles, Anti-Austerity Protest. London: Routledge. [IR Link] [Details]
2013
'Marxism and social movements: an introduction'
Colin Barker, Laurence Cox, John Krinsky and Alf Nilsen (2013) 'Marxism and social movements: an introduction' In: Marxism and social movements. Leiden: Brill. [IR Link] [Details]
2013
'What would a Marxist theory of social movements look like?'
Alf Gunvald Nilsen and Laurence Cox (2013) 'What would a Marxist theory of social movements look like?' In: Marxism and social movements. Leiden: Brill. [IR Link] [Details]
2013
'Eppur si muove: thinking the social movement'
Laurence Cox (2013) 'Eppur si muove: thinking the social movement' In: Marxism and social movements. Leiden: Brill. [IR Link] [Details]
2013
'Ken Saro-Wiwa in political context: social movements in the Niger Delta'
Laurence Cox (2013) 'Ken Saro-Wiwa in political context: social movements in the Niger Delta' In: Silence would be treason: last writings of Ken Saro-Wiwa. Dakar / Bangalore: Daraja / CODESRIA / Books for Change. [IR Link] [Details]
2013
'European social movements and social theory: a richer narrative?'
Laurence Cox and Cristina Flesher Fominaya (2013) 'European social movements and social theory: a richer narrative?' In: Understanding European movements: new social movements, global justice struggles, anti-austerity protest. Abingdon: Routledge. [IR Link] [Details]
2012
'El Proyecto Interface: una reflexión sobre los movimientos sociales y el conocimiento'
Cristina Flesher Fominaya and Laurence Cox (2012) 'El Proyecto Interface: una reflexión sobre los movimientos sociales y el conocimiento' In: Tentativas, contagios, desbordes. Territorios del pensiamento. Granada: Universidad de Granada. [IR Link] [Details]
2011
'Understanding Ireland's new religious movements'
Olivia Cosgrove, Laurence Cox, Carmen Kuhling, Peter Mulholland (2011) 'Understanding Ireland's new religious movements' In: Ireland's New Religious Movements. Newcastle: Cambridge Scholars. [IR Link] [Details]
2011
'The Wild Irish Girl and the dalai lama of little Thibet: the long encounter between Ireland and Asian Buddhism'
Laurence Cox (2011) 'The Wild Irish Girl and the dalai lama of little Thibet: the long encounter between Ireland and Asian Buddhism' In: Ireland's New Religious Movements. Newcastle: Cambridge Scholars. [IR Link] [Details]
2011
'When is an assembly riotous, and who decides? The success and failure of police attempts to criminalise protest'
Ealair ni Dhorchaigh and Laurence Cox (2011) 'When is an assembly riotous, and who decides? The success and failure of police attempts to criminalise protest' In: Riotous assemblies: rebels, riots and revolts in Ireland. Cork: Mercier. [IR Link] [Details]
2006
'News from nowhere: the movement of movements in Ireland'
Laurence Cox (2006) 'News from nowhere: the movement of movements in Ireland' In: Social movements and Ireland. Manchester: Manchester University Press. [IR Link] [Details]
2005
'Romans i bàrbars. Formes acadèmiques i activistes de teoritzar el moviment'
Laurence Cox and Colin Barker (2005) 'Romans i bàrbars. Formes acadèmiques i activistes de teoritzar el moviment' In: Recerca activista i moviments socials. Barcelona: El Viejo Topo / Fundació Jaime Bofill. [Details]
1999
'Power, politics and everyday life: the local rationalities of social movement milieux'
Laurence Cox (1999) 'Power, politics and everyday life: the local rationalities of social movement milieux' In: Transforming politics: power and resistance. London: MacMillan. [IR Link] [Details]
1999
'From social movements to counter cultures: steps beyond political reductionism'
Laurence Cox (1999) 'From social movements to counter cultures: steps beyond political reductionism' In: Humanities in WIT: Festschrift for Tony Scott. Waterford: Waterford Institute of Technology. [IR Link] [Details]
1997
'Towards a sociology of counter cultures?'
Laurence Cox (1997) 'Towards a sociology of counter cultures?' In: Ireland: emerging perspectives. Belfast: Queen's University Belfast. [IR Link] [Details]
1994
'Discovery and dialectics: Gerhard Kleining's methodology of qualitative research'
Laurence Cox (1994) 'Discovery and dialectics: Gerhard Kleining's methodology of qualitative research' In: Post-methodology? New directions in research methodologies in the social sciences. Dublin: Trinity College Dublin. [IR Link] [Details]
Year
Publication
2016
Social movement auto/biographies.
Peter Waterman, Lesley Wood, Laurence Cox (2016) Social movement auto/biographies. Editorial [IR Link] [Details]
2015
Movements in post/socialisms.
Jiři Navrátil, Kevin Lin, Laurence Cox (2015) Movements in post/socialisms. Editorial [IR Link] [Details]
2014
Movement internationalism(s).
Peter Waterman and Laurence Cox (2014) Movement internationalism(s). Editorial [IR Link] [Details]
2013
A Buddhist crossroads: pioneer European Buddhists and globalizing Asian networks 1860-1960.
Turner, A;Cox, L;Bocking, B (2013) A Buddhist crossroads: pioneer European Buddhists and globalizing Asian networks 1860-1960. ABINGDON: Editorial [DOI] [IR Link] [Details]
2010
Beachcombing, Going Native and Freethinking: Rewriting the History of Early Western Buddhist Monastics.
Turner, A;Cox, L;Bocking, B (2010) Beachcombing, Going Native and Freethinking: Rewriting the History of Early Western Buddhist Monastics. ABINGDON: Editorial [DOI] [IR Link] [Details]
Year
Publication
2011
How do we keep going? Activist burnout and personal sustainability in social movements.
Dr Laurence Cox (2011) How do we keep going? Activist burnout and personal sustainability in social movements. Working Paper [IR Link] [Details]
2011
Gramsci in Mayo: a Marxist perspective on social movements in Ireland.
Dr Laurence Cox (2011) Gramsci in Mayo: a Marxist perspective on social movements in Ireland. Working Paper [IR Link] [Details]
2005
What should the movement of movements do if we want to win?.
Cox, L. (2005) What should the movement of movements do if we want to win?. Working Paper [IR Link] [Details]
2001
Globalisation from below? Ordinary people, movements and intellectuals from Seattle to Genova to war.
Cox, L. (2001) Globalisation from below? Ordinary people, movements and intellectuals from Seattle to Genova to war. Working Paper [IR Link] [Details]
Year
Publication
2016
Recent movements and movement theory in Ireland.
Laurence Cox (2016) Recent movements and movement theory in Ireland. Article [IR Link] [Details]
2014
Activist experiences of solidarity work.
Peter Waterman and Laurence Cox (2014) Activist experiences of solidarity work. Article [IR Link] [Details]
2014
"A Masters for activists": learning from each other's struggles.
Dr Laurence Cox (2014) "A Masters for activists": learning from each other's struggles. Article [IR Link] [Details]
2013
Social movement research in Europe – the state of the art.
Laurence Cox and Anna Szolucha (2013) Social movement research in Europe – the state of the art. Article [IR Link] [Details]
2013
Social movements and the European crisis: activist and academic reflections.
Laurence Cox and multiple co-authors (2013) Social movements and the European crisis: activist and academic reflections. Article [IR Link] [Details]
2010
The interests of the movement as a whole: response to David Harvey.
Laurence Cox (2010) The interests of the movement as a whole: response to David Harvey. Article [IR Link] [Details]
2010
Current debates: new religion(s) in Ireland.
Dr Laurence Cox (2010) Current debates: new religion(s) in Ireland. Article [IR Link] [Details]
2009
Lawrence O'Rourke / U Dhammaloka: working-class Irish freethinker, and the first European bhikkhu?.
Dr Laurence Cox (2009) Lawrence O'Rourke / U Dhammaloka: working-class Irish freethinker, and the first European bhikkhu?. Article [IR Link] [Details]
2005
Why do activists need theory?.
Laurence Cox, Alf Gunvald Nilsen (2005) Why do activists need theory?. Article [IR Link] [Details]
Year
Publication
2011
Popular responses to the Irish crisis and the hope for radical change: organic crisis and the different meanings of counter-hegemony
Dr Laurence Cox (2011) Popular responses to the Irish crisis and the hope for radical change: organic crisis and the different meanings of counter-hegemony Sixteenth international conference on alternative futures and popular protest: a selection of papers from the conference [IR Link] [Details]
2010
Plebeian freethought and the politics of anti-colonial solidarity: Irish Buddhists in imperial Asia
Dr Laurence Cox (2010) Plebeian freethought and the politics of anti-colonial solidarity: Irish Buddhists in imperial Asia Alternative Futures and Popular Protest 15 [IR Link] [Details]
2007
Counter culture and social change since the 70s
Cox, L. (2007) Counter culture and social change since the 70s Everyday creativity, counter culture and social change. Symposium proceedings , pp.12-19 [IR Link] [Details]
2002
What have the Romans ever done for us? Activist and academic forms of movement theorizing
Colin Barker, Laurence Cox (2002) What have the Romans ever done for us? Activist and academic forms of movement theorizing Alternative Futures and Popular Protest 8 [IR Link] [Details]
2001
Social movements never died:community politics and the social economy in the Irish Republic
Cox, L. and Mullan, C. (2001) Social movements never died:community politics and the social economy in the Irish Republic International Sociological Association / British Sociological Association social movements conference [IR Link] [Details]
Year
Publication
2014
Review of Kate Crosby, Traditional Theravada meditation and its modern-era suppression.
Dr Laurence Cox (2014) Review of Kate Crosby, Traditional Theravada meditation and its modern-era suppression. Book Review [IR Link] [Details]
2014
Review of Donatella della Porta, Can democracy be saved? Participation, deliberation and social movements.
Dr Laurence Cox (2014) Review of Donatella della Porta, Can democracy be saved? Participation, deliberation and social movements. Book Review [IR Link] [Details]
2013
Review of Sheila Rowbotham, Lynne Segal and Hilary Wainwright, Beyond the fragments (3rd edition).
Laurence Cox (2013) Review of Sheila Rowbotham, Lynne Segal and Hilary Wainwright, Beyond the fragments (3rd edition). Book Review [IR Link] [Details]
2011
Review of Hilary Wainwright, Reclaim the state.
Laurence Cox (2011) Review of Hilary Wainwright, Reclaim the state. Book Review [IR Link] [Details]
2011
Review of Institute for Development Studies, Powercube website.
Laurence Cox (2011) Review of Institute for Development Studies, Powercube website. Book Review [IR Link] [Details]
2010
Review of John Charlton, Don't you hear the H-Bomb's thunder? Youth and politics on Tyneside in the late 'fifties and early 'sixties.
Laurence Cox (2010) Review of John Charlton, Don't you hear the H-Bomb's thunder? Youth and politics on Tyneside in the late 'fifties and early 'sixties. Book Review [IR Link] [Details]
2010
Review of Mastaneh Shah-Shuja, Zones of proletarian development.
Laurence Cox (2010) Review of Mastaneh Shah-Shuja, Zones of proletarian development. Book Review [IR Link] [Details]
2006
Review of Liam Leonard, Politics inflamed: GSE and the campaign against incineration in Ireland.
Laurence Cox (2006) Review of Liam Leonard, Politics inflamed: GSE and the campaign against incineration in Ireland. Book Review [Details]
2005
Review of Fred Powell and Martin Geoghegan, The politics of community development.
Laurence Cox (2005) Review of Fred Powell and Martin Geoghegan, The politics of community development. Book Review [IR Link] [Details]
2001
Review of Robin Cohen and Shirin Rai, Global social movements.
Laurence Cox (2001) Review of Robin Cohen and Shirin Rai, Global social movements. Book Review [IR Link] [Details]
2001
Review of Amory Starr, Naming the enemy: anti-corporate movements confront globalization.
Laurence Cox (2001) Review of Amory Starr, Naming the enemy: anti-corporate movements confront globalization. Book Review [IR Link] [Details]
1998
Review of Sabine von Dirke, "All power to the imagination!" The west German counterculture from the student movement to the Greens.
Laurence Cox (1998) Review of Sabine von Dirke, "All power to the imagination!" The west German counterculture from the student movement to the Greens. Book Review [Details]
1997
Review of Colin Barker and Paul Kennedy (eds.), To make another world: studies in protest and collective action.
Laurence Cox (1997) Review of Colin Barker and Paul Kennedy (eds.), To make another world: studies in protest and collective action. Book Review [Details]
1997
Reflexivity, social transformation, and counter culture.
Cox, L. (1997) Reflexivity, social transformation, and counter culture. Book Review [IR Link] [Details]
Year
Publication
2010
Irish Network for Studies in Buddhism.
(2010) Irish Network for Studies in Buddhism. [Oral Presentation], Knowledge and study of Buddhism in Ireland, Trinity College, Dublin [Details]
2009
Historical Materialism annual conference.
(2009) Historical Materialism annual conference. [Oral Presentation], Marxism and social movements, SOAS, London [Details]
2009
Alternative spiritualities... conference.
(2009) Alternative spiritualities... conference. [Oral Presentation], The Wild Irish Girl and the dalai lama, NUI Maynooth [Details]
2009
Asian Art and Ireland.
(2009) Asian Art and Ireland. [Oral Presentation], Arhats in the attic: hidden histories, National Museum of Ireland [Details]
Year
Publication
1997
A voice of our own: the need for an alternative public space.
Laurence Cox (1997) A voice of our own: the need for an alternative public space. Galway: Technical Publication [IR Link] [Details]
Year
Publication
2011
The Buddha and the barcode: understanding Buddhism in the twenty-first century.
Laurence Cox (2011) The Buddha and the barcode: understanding Buddhism in the twenty-first century. Helsinki / Dublin Buddhist Centre: Electronic Book [IR Link] [Details]
2011
Building counter culture: the radical praxis of social movement milieux.
Laurence Cox (2011) Building counter culture: the radical praxis of social movement milieux. Helsinki: Electronic Book [IR Link] [Details]