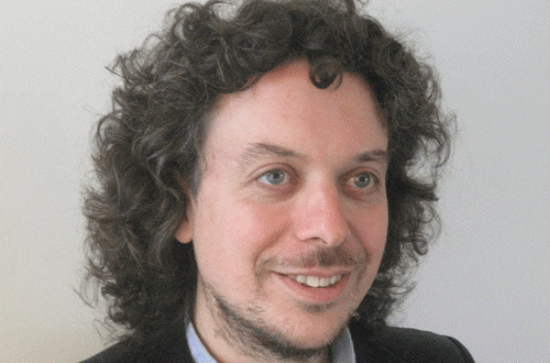 Professor
TSI Building
2nd Fl
2.60
(01) 708 3985
In my main field of social movement research, I've studied ecological movements, global justice struggles, working-class community organising and many others, in Ireland and internationally, as well as researching how we think about movements. The site for my recent book Why Social Movements Matter explains why. My other books include We Make Our Own History: Marxism, Social Movements and the Twilight of Neoliberalism; Voices of 1968: Documents from the Global North; Understanding European Movements: New Social Movements, Global Justice Struggles, Anti-Austerity Protest; Marxism and Social Movements and Silence Would be Treason: Last Writings of Ken Saro-Wiwa. All my other academic writing (articles, chapters, essays, reviews etc.) can be accessed free from the "Publications" tab.
I'm known internationally for developing engaged forms of social movement studies. Among other things I co-founded the practitioner-oriented journal Interface; co-edit a new Pluto Press series on engaged social movement research; co-directed Maynooth's MA on Community Education, Equality and Social Activism for five years; run a PhD-level programme of participatory action research in social movement practice; work with the Ulex movement training centre in Catalunya; and mentor postdoctoral researchers on the Marie Curie / IRC CAROLINE programme of collaboration between universities and civil society organisations. Right now I'm co-coordinating the social movements cluster of the Oxfam / LSE Atlantic Fellows "Emergent Agency" project on how poor people's movements are changing during the pandemic.
In my secondary field of Buddhist Studies, my research focusses on how Buddhism became global. I've helped rewrite the history of early western Buddhists in Asia and wrote the history of Ireland's encounter with Buddhism. My books include Buddhism and Ireland: from the Celts to the Counter-Culture and Beyond; A Buddhist Crossroads: Pioneer Western Buddhists and Asian Networks 1860-1960; and Ireland's New Religious Movements, along with many journal articles, book chapters and other pieces (all available free). I co-founded the Irish Society for the Academic Study of Religion (ISASR); co-organised Ireland's first academic conference on new religious movements; and have twice guest-edited the journal Contemporary Buddhism. My latest book, The Irish Buddhist: the Forgotten Monk who Faced Down the British Empire (Oxford 2020, with Alicia Turner and Brian Bocking), tells the story of a Dublin-born sailor, hobo and Buddhist monk who became an anti-colonial celebrity across Asia – with five pseudonyms, a 25-year gap in his bio, police surveillance, a trial for sedition, a faked death and a final disappearance.
I've been a keynote, plenary or invited speaker
at Kyoto University and Shan State Buddhist University (Myanmar); at Princeton, Harvard and CUNY Graduate Center; at the European University Institute (Fiesole) and the Fondation Maison des Sciences de l'Homme (Paris); at the universities of Heidelberg, Oslo, Aarhus, Gothenburg, Bergen and Milano-Bicocca, Reykjavík Academy and the Dialogue of Civilisations Research Institute (Berlin); at King's College London, SOAS (London), University College London, Ruskin College Oxford, Nottingham, Lancaster and Oxford Brookes universities and a British Sociological Association plenary; and in Ireland the National Library, the National Museum, the Emigration Museum, almost all the Irish universities and a Sociological Association of Ireland plenary. Here's a recent talk, on Asia through Irish eyes. I'm also a chercheur associé (research associate) at the Collège d'études mondiales / Fondation maison des sciences de l'homme, Paris.
I've given talks, papers and workshops for many different social movement, community and civil society groups including the global Movements of Movements network, the European Solidarity Centre (Gdańsk), the Transnational Institute (Amsterdam), the Austrian Study Centre for Peace and Conflict Resolution, the Rosa Luxemburg Foundation (Berlin), PianoTerra Lab social centre (Milan), Rød Ungdom (Bergen), Oxfam GB, Advaya (London), Féile an Earraigh (West Belfast), Imagine! Belfast Festival of Ideas and Politics, the People's Forum (Mayo), Occupy Dame Street, the William Thompson weekend school, Community Workers Co-op, Latin America Solidarity Centre, Workers Solidarity Movement, Seomra Spraoi, the Grassroots Gatherings, the Irish Traveller Movement and many more. At the start of the pandemic, I co-edited the first collection of stories from social movements around the world during Covid-19.
My work has featured in the Wall Street Journal, the Guardian, Tribune, the Irish Times, the Irish Independent, Dublin Inquirer, Metro Éireann, Klassekampen, Dagbladet Information, Sahara Reporters, National Mirror (Nigeria) and The Star (Kenya); the BBC, STT (Finland), RTÉ, Newstalk and Dublin City FM; OpenDemocracy, the Chronicle of Higher Education, Spectrum Culture, Progress in Political Economy, Discover Society and e-IR; The Ecologist, Resurgence, International Socialism Journal, Radikalportal, ROARmag, Counterpunch, Red Pepper, Ceasefire, Counterfutures, Buddhadharma, Buddhist Door, the Dublin Review of Books, History Ireland, Irish History Compressed, African Writers' Trust and Philosophy Football among others.
I've also written for the Oxford University Press, Pluto Press, International Center on Nonviolent Conflict and Rosa Luxemburg Foundation's blogs, been interviewed for the New Books Network, Echo Chamber, Plastic Podcasts, Policed in Ireland, Mindful Cranks, Religious Studies Project and Irish Left Archive podcasts – and done an Instagram video for Cara Delevigne's EcoResolution project.
Social movement research: decolonising social movement studies, working-class community organising, movements against neoliberalism, ecology movements, Marxist theories of social movements, waves of movements and revolutions, European and Irish social movements, activist sustainability, protest policing, learning and knowledge production in social movements

Sociology of knowledge and culture: history of ideas, sociology of intellectuals, counter cultures, popular education

Academic study of religion: early western Buddhists in Asia, Buddhism and Ireland, Buddhist modernism, engaged Buddhism, western Buddhism, new religious movements
Social theory: western Marxist traditions, socialist feminism
Methodology: engaged social movements research, participatory action research, community-based research, oral history, digital humanities
|   | Project | Role | Funding Body / Program | Description | Start Date | End Date | Award (€) |
| --- | --- | --- | --- | --- | --- | --- | --- |
| | Innovations in Education for Transnational and Transversal Active Citizenship | Partner organisation | European Commission - Joint Research Centre / Government State Bodies | | 01-NOV-21 | 01-MAY-24 | 312467 |
| | GOI Scholarship for John O'Laoidh - South Korean Buddhist, National and Gender identities and their Implications for the Spread of Contemporary Korean Sŏn (Zen) in European contexts | PI | Irish Research Council (IRC) / Government of Ireland Postgraduate Scholarship | My research will focus on how contemporary South Korean Sŏn (Zen) Buddhists interact with non-Koreans in selected European countries compared to in South Korea. There is what the French scholar Bernard Faure calls, a 'rhetoric of Zen' (A Cultural Critique of Chan/ Zen Buddhism', Princeton University Press, 1991) which is common to all the national Zen traditions (Japanese Zen, Korean Sŏn and Chinese Chán). As Christoph Anderl acknowledges in his introduction to 'Zen Buddhist Rhetoric in China, Korea and Japan' (Brill Publications, 2012), there are culturally-bound "linguisitc and rhetorical devices and 'rhetorical modes' that have been used in Chán, Sŏn and Zen texts at specific times and occasions" which are related to "socio-political, doctrinal and sectarian contexts". I wish to investigate how these devices work in a European context in some of the now many Korean Sŏn centres in Europe. | 01-OCT-18 | 30-SEP-20 | 48000 |
| | Emerging pedagogies for 'Buen Vivir'- Alberto Arribas | PI | Irish Research Council (IRC) / CAROLINE Postdoctoral Fellowships | The Andean paradigm of Buen Vivir – 'good living' – has emerged among scholars, Latin American national and regional institutions, and civil society organizations as a key framework to reflect upon our contemporary societies, and to help us imagine and create sustainable and inclusive futures. Based on notions of reciprocity and complementarity, economies of solidarity, and harmony between human beings and nature, Buen Vivir underlines the connection between economic, political, socio-cultural, epistemic and environmental systems. In this sense, it is linked to the protection of bio-diversity and natural resources, sustainable production and consumption, local governance and democracy, and the promotion of cultural diversity and intercultural education. This project focuses on the innovative ways in which knowledge and practices of Buen Vivir are being integrated in teaching, learning and research processes. I will explore different programs being implemented in Intercultural Higher Education Institutions (IHEIs) across the Andean region. How is Buen Vivir translated into pedagogical approaches, curricula, teaching materials, assessment modalities, research methodologies, institutional organization, etc.? How are theory and practice integrated? What are the relationships between scholars and communities? What models are being put into practice, and what possibilities, challenges and limitations they face? | 01-JUN-18 | 30-SEP-21 | 193974.09 |
| | Memory-work - CAROLINE fellowship application for Robert Hamm | PI | Irish Research Council (IRC) / CAROLINE Postdoctoral Fellowships | Awarded budget is attached below. A study on: a) Method and Methodology, Adaptations and Adjustments, Derivations and Developments in the Application of Memory-Work and b) its Potential as a Method in Lifelong Learning Processes | 01-JUN-18 | 31-MAY-21 | 234793.8 |
| | Revolution in the air? 1968 in the Global North | PI | / | | 01-SEP-17 | 31-AUG-18 | 1300 |
| | Social movement studies: rethinking the field in a global perspective | PI | / Government State Bodies | | 17-OCT-16 | 16-NOV-16 | 3300 |
| | Antipode Scholar-Activist Grant | PI | Antipode Foundation / Antipode Scholar Activist Project Awards | | 01-SEP-16 | 30-SEP-19 | 11915 |
| | People's Global Action oral history | PI | / | | 01-SEP-16 | 31-AUG-17 | 12677 |
| | EI ERC Support: ERC Advanced Grant | PI | EU Horizon 2020 National Support Network / Coordinator Support | | 23-FEB-15 | 02-JUN-15 | |
| | Tools for Active Citizenship | Joint coordinator | / Government State Bodies | | 01-JAN-14 | 31-DEC-14 | 1500 |
| | Buddhism across boundaries: subaltern, plebeian and peripheral networks in colonial Southeast Asia | Collaborator on 3-person team | / Government State Bodies | | 02-SEP-13 | 31-AUG-15 | 51619 |
| | Silence would be treason: last writings of Ken Saro-Wiwa | Collaborator on 3-person team | / Government State Bodies | | 02-SEP-13 | 31-DEC-13 | 2000 |
| | Early western Buddhists in Asia: transnational lives, hidden histories, colonial encounters | PI | Irish Research Council for the Humanities and Social Sciences / IRCHSS / Collaborative Research Projects | | 01-OCT-12 | 30-SEP-13 | |
| | Irish social movement research archive project | PI | / Government State Bodies | | 01-SEP-12 | 31-AUG-13 | 14000 |
| | Continuities and Transitions in early modern Thai Buddhism | International advisory committee | / Non Commercial | | 01-SEP-11 | 31-AUG-12 | 64550 |
| | U Dhammaloka: rethinking the history of western Buddhist monastics | Collaborator on 3-person team | / Government State Bodies | | 01-SEP-10 | 31-DEC-10 | 2408 |
| | The history of Buddhism in Ireland | PI | / Government State Bodies | | 01-JUL-08 | 31-AUG-08 | 2000 |
| | Sociology Postgraduate Skills and Employment Survey | Joint member of 3-person team | / Government State Bodies | | 01-JUL-07 | 31-AUG-08 | 2000 |
| | Voices of Ballymun: a community-based history | PI | / Government State Bodies | | 01-SEP-06 | 29-DEC-06 | 3000 |
| | Ballymun Oral History Project | PI | / Government State Bodies | | 03-JAN-00 | 31-AUG-01 | 29605 |
| | Language | Reading | Writing | Speaking |
| --- | --- | --- | --- | --- |
| | Norwegian bokmål | Fluent | Functional | Functional |
| | Italian | Fluent | Functional | Fluent |
| | Old Norse | Basic | None | None |
| | Anglo-Saxon | Basic | None | None |
| | German | Fluent | Functional | Fluent |
| | Latin | Basic | Basic | None |
| | Irish/Gaeilge | Functional | Basic | Basic |
| | French | Fluent | Functional | Functional |
| | Journal | Role |
| --- | --- | --- |
| | Interface Journal | Editor |
Marie Curie / IRC CAROLINE postdoctoral fellows mentored 2018-2022

Alberto Arribas Lozano, "Emerging pedagogies for 'Buen Vivir': environmental sustainability, bio-cultural diversity and intercultural higher education institutions in the Andean region". Partner organisation: PRATEC (Proyecto Andino de Tecnologías Campesinas), Peru
Robert Hamm, "Memory-work. Researching the historical adaptations and adjustments, derivations and developments in memory-work as method and methodology and its potential as a method in lifelong learning processes. Partner organisation: Berliner Institut für Kritische Theorie, Germany

|   | Graduation | Student Name | University | Degree | Thesis |
| --- | --- | --- | --- | --- | --- |
| | 2021 | Samuel Udogbo | Maynooth University | PhD | An exploration of the Ogoni people's resistance in Nigeria: a participatory action research approach |
| | 2021 | John Ó Laoidh | Maynooth University | PhD | Gendered Rhetoric in the Pedagogy of Non-Korean Sŏn |
| | 2015 | Terry Dunne | Maynooth University | PhD | Cultures of resistance in pre-Famine Ireland |
| | 2014 | Anna Szołucha | Maynooth University | PhD | No stable ground: real democracy in the Occupy movement |
| | 2010 | Margaret Gillan | Maynooth University | PhD | Class, voice and state: knowledge production in self-organised working class activity and the politics of developing community television in Ireland using PAR strategies |
| | 2002 | Shane Dunphy | Maynooth University | MLitt | Running with the raiders: a study of an Irish street gang |
| | 2000 | Martin Geoghegan | Waterford Inst of Technology | MLitt | Meaning, action and activism: community development as a social movement |
| | 1999 | Theresa Graham | Waterford Inst of Technology | MLitt | Social interaction in the Irish pub: a popular culture perspective |