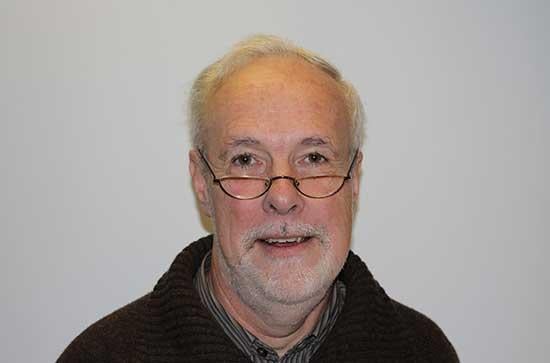 Maynooth University School of Education
1st
110
(01) 708 3601
Dr Tony Walsh has been a staff member of the Department of Adult and Community Education at Maynooth since the late 1990's. Originally a systemic-constructivist psychotherapist he is co-founder of the Centre for Narrative Research, and founder of the Centre for Studies in Irish Protestantism.
He co-ordinates an MA in Leadership, Management and Defence Studies, one of the core activities of an official Partnership between the University and the Military College of the Irish Defence Forces. He is also Co-director of a doctoral programme in Adult and Higher Education
He has edited, co-edited and contributed to a number of books on a variety of subjects including suicide, radical adult education, post-positivist and narrative research, defence studies and inter-cultural congregations. His current research interests include the culture and spirituality of Irish Protestantism; narrative as a transformative research methodology; power, resistance and silencing in minority and socially marginalized communities; and interculturalism.
A member of the Southern Executive of the Council on Social Welfare of the Methodist Church in Ireland he was for many years involved in the leadership of one of Irish Protestantism's flagship inter-cultural congregations.
Current research interests include the culture and spirituality of Irish Protestantism; narrative as a transformative research methodology; power, resistance and silencing in minority and socially marginalized communities; and interculturalism
 
Year
Publication
2015
'Constructing your thesis'
Ryan, A and Walsh, T (2015) 'Constructing your thesis' In: Walsh, T and Ryan, A (eds). Writing Your Thesis: A Guide for Postgraduate Students. Maynooth: MACE PRESS. [Details]
2015
'Using narrative research'
Walsh, T. (2015) 'Using narrative research' In: Writing Your Thesis: A Guide for Postgraduate Students. Maynooth: MACE PRESS. [Details]
2015
'Introduction'
Ryan,A and Walsh, T (2015) 'Introduction' In: Writing Your Thesis: A Guide for Postgraduate Students. Maynooth: MACE PRESS. [Details]
2012
'Military education for a postmodern world'
Walsh, T. (2012) 'Military education for a postmodern world' In: Walsh, T (eds). Building a Better Future: Contributions by the Irish Defence Forces. Maynooth: MACE PRESS. [Details]
2006
'The trauma of cultural displacement'
Walsh, T. (2006) 'The trauma of cultural displacement' In: Treacy, B., Martin, A. and Walsh, T (eds). No Longer Strangers: Cultural Integration in Church and Society in Ireland. Dublin: Dominican Publications. [Details]
2006
'Experiencing transculturalism'
Walsh, T. (2006) 'Experiencing transculturalism' In: No Longer Strangers: Cultural Integration in Church and Society in Ireland. Dublin: Dominican Publications. [Details]
2006
'Changing culture'
Walsh, T. (2006) 'Changing culture' In: Treacy, B., Martin, A. and Walsh, T (eds). No Longer Strangers: Cultural Integration in Church and Society in Ireland. Dublin: Dominican Publications. [Details]
2005
'Introduction'
Walsh, T (2005) 'Introduction' In: Antonesa, M., Fallon, H., Ryan, A.B., Ryan, A. & Walsh, T. and L. Borys (eds). 'Researching and writing your thesis: A guide for postgraduate students. Maynooth: MACE. [Details]
2005
'Constructing your thesis'
Ryan, A. and Walsh, T. (2005) 'Constructing your thesis' In: Researching and Writing your Thesis: a guide for postgraduate students. Maynooth: MACE PRESS. [IR Link] [Details]
2004
'Evangelical experience and the potential for human growth'
Walsh, T (2004) 'Evangelical experience and the potential for human growth' In: Dunlop, R (eds). Evangelicals in Ireland. Dublin: Columba Press. [Details]
2004
'Introduction'
Ryan, A. and Walsh, T. (2004) 'Introduction' In: Ryan, A and Walsh, T (eds). Unsettling the Horses: Interrogating Adult Education Perspectives. Maynooth: MACE PRESS. [Details]
2004
'Creating new knowledge'
Walsh, T. (2004) 'Creating new knowledge' In: Unsettling the horses: interrogating adult education perspectives. Maynooth: MACE PRESS. [IR Link] [Details]
2003
'Are You Sure They're One of Ours?'
Walsh, T (2003) 'Are You Sure They're One of Ours?' In: Murphy, C and Adair, L (eds). Untold Stories; Protestants in the Republic of Ireland. Dublin: Liffey Press. [Details]
2002
'Imagination and Epistemology: Creating really useful 'knowledge''
Connolly, B., Ryan, A. B., and Walsh T. (2002) 'Imagination and Epistemology: Creating really useful 'knowledge'' In: Set in Stone. Maynooth: MACE PRESS. [Details]
2002
'Ritual and worship'
Walsh, T. (2002) 'Ritual and worship' In: Cochrane, R. Loane, E. Meyer, C. Rippingale, J. and Walsh T (eds). From Despair to Hope: a Christian Perspective on Suicide. Dublin: Veritas. [Details]
2002
'Suicide in context'
Walsh, T (2002) 'Suicide in context' In: Cochrane, R. Loane, E. Meyer, C. Rippingale, J. and Walsh T (eds). From Despair to Hope: a Christian Perspective on Suicide. Dublin: Veritas. [Details]
2002
'Personal stories'
Meyer, K. and Walsh, T (2002) 'Personal stories' In: Cochrane, R. Loane, E. Meyer, C. Rippingale, J. and Walsh T (eds). From Despair to Hope: a Christian Perspective on Suicide. Dublin: Veritas. [Details]
2002
'Bereavement'
Walsh, T (2002) 'Bereavement' In: Cochrane, R. Loane, E. Meyer, C. Rippingale, J. and Walsh T (eds). From Despair to Hope: a Christian Perspective on Suicide. Dublin: Veritas. [Details]
2001
'Learning from the Learners: A case study of experiential learning'
Connolly, Brid and Ryan, Anne B. , Walsh T. (2001) 'Learning from the Learners: A case study of experiential learning' In: Set in Stone. Maynooth: MACE. [Details]
Year
Publication
2016
Reflective Practice for Radical Educators
Walsh, T. and Ryan, A (Ed.). (2016) Reflective Practice for Radical Educators Maynooth: MACE PRESS. [Details]
2015
Writing your Thesis: A Guide for Postgraduate Students
Walsh, T. and Ryan, A (Ed.). (2015) Writing your Thesis: A Guide for Postgraduate Students Maynooth: MACE PRESS. [Details]
2012
Building a Better Future: Contributions by the Irish Defence Forces
Walsh, T (Ed.). (2012) Building a Better Future: Contributions by the Irish Defence Forces Maynooth: MACE PRESS. [Details]
2006
No Longer Strangers: Cultural Integration in Church and Society in Ireland
Treacy, B., Martin, A .and Walsh, T (Ed.). (2006) No Longer Strangers: Cultural Integration in Church and Society in Ireland Dublin: Dominican Publications. [Details]
2005
Researching and Writing your Thesis: A Guide for Postgraduate Students
Antonesa, M. Fallon, H. Ryan, A. B. Ryan, A. and Walsh, T (Ed.). (2005) Researching and Writing your Thesis: A Guide for Postgraduate Students Maynooth: MACE PRESS. [Details]
2004
Unsettling the Horses: Interrogating Adult Education Perspectives
Ryan, A and Walsh T (Ed.). (2004) Unsettling the Horses: Interrogating Adult Education Perspectives Maynooth: MACE PRESS. [Details]
2002
From Despair to Hope: A Christian Perspective on Suicide
Cochrane, R. Loane, E. Meyer, C. Rippingale, J. and Walsh T (Ed.). (2002) From Despair to Hope: A Christian Perspective on Suicide Dublin: Veritas. [Details]
 
Year
Publication
2001
'The Counsellor's Role'
(2001) 'The Counsellor's Role'. PROCEEDINGS IRISH ASSOCIATION OF SOCIOLOGY, xx [Details]
Year
Publication
2015
'Living difference'
Walsh, T. (2015) 'Living difference' Journal of the Irish Association for the Academic Study of Religion, . [Details]
2002
'Social work, meaning and suicide bereavement'
Walsh, T. (2002) 'Social work, meaning and suicide bereavement' The Irish Social Worker, 20 (3) . [IR Link] [Details]
Year
Publication
2016
Violent realities: Stories of adaptation and change from an Irish minority
Walsh, T. (2016) Violent realities: Stories of adaptation and change from an Irish minority Conflict and Narrative: George Mason University, Washington [Details]
2015
Silenced Stories: The Protestant Experience of 1916 and After
Walsh, T (Editor) (2015) Silenced Stories: The Protestant Experience of 1916 and After Proceedings of the Third Annual Conference of the Centre for the Study of Irish Protestantism [Details]
Year
Publication
2001
Academic Response to 'Distressed Relationships: Does Counselling Help'.
Walsh, T. (2001) Academic Response to 'Distressed Relationships: Does Counselling Help'. Technical Publication [Details]
Year
Publication
2015
First meeting of the UK/Irish Military Academic Consultation.
Walsh, T. (2015) First meeting of the UK/Irish Military Academic Consultation. [Oral Presentation], Developing Models of Military Education, Cranfield University, UK [Details]
2013
Al Quds University Community Research Group.
Walsh, T. (2013) Al Quds University Community Research Group. [Oral Presentation], Narrative as Research, Old City, Jerusalem, Israel [Details]
2013
Presentation for Deans and Academic HoD's.
Walsh, T. (2013) Presentation for Deans and Academic HoD's. [Oral Presentation], Managing Systems, Al Quds University, Palestine [Details]
2013
Workshop for Community Development Workers.
Walsh, T. (2013) Workshop for Community Development Workers. [Oral Presentation], Communities as Dynamic Systems, Old City, Jerusalem, Israel [Details]
2013
Workshop for Women's Community Group.
Walsh, T. and Finn, J. (2013) Workshop for Women's Community Group. [Other], Silenced Voices, Old City, Jerusalem, Israel [Details]
2013
Sudden Cardiac Death Remembrance Day.
Walsh, T. (2013) Sudden Cardiac Death Remembrance Day. [Oral Presentation], Coping with Loss at Christmas, Dublin [Details]
2013
Presentation for Deans and Academic HoD's.
Walsh, T. (2013) Presentation for Deans and Academic HoD's. [Oral Presentation], Exploring Leadership, Al Quds University, Palestine [Details]
2012
Military Academic Conference.
Walsh, T. (2012) Military Academic Conference. [Oral Presentation], The Challenges of the Comprehensive Approach for Military Education, UN School, Curragh Camp [Details]
2011
International Association of Military Pedagogy Conference.
Walsh, T. (2011) International Association of Military Pedagogy Conference. [Keynote Address], Learning to Learn: Postpositivism and Pedagogy, Joint Services Command and Staff College, Shrivenham, Wiltshire, United Kingdom [Details]
2011
Sudden Cardiac Death Remembrance Day.
Walsh, T. (2011) Sudden Cardiac Death Remembrance Day. [Oral Presentation], Continuing Bonds, Dublin [Details]
2010
International Association of Military Pedagogy Conference.
Walsh, T. (2010) International Association of Military Pedagogy Conference. [Oral Presentation], Critical Thinking in Military Pedagogy, Helsinki, Finland [Details]
2009
Interculturalism for Local Churches Conference.
Walsh, T. (2009) Interculturalism for Local Churches Conference. [Oral Presentation], Exploring the Challenges of Diversity, Irish Council of Churches, Dublin [Details]
2008
Irish Hospice Foundation Conference.
Walsh, T. (2008) Irish Hospice Foundation Conference. [Oral Presentation], Living with Loss, Dublin [Details]
2006
Sudden Cardiac Death Conference.
Walsh, T. (2006) Sudden Cardiac Death Conference. [Oral Presentation], Family Dynamics in Bereavement, Dublin [Details]
2015
The Second Irish Narrative Inquiry Conference.
Walsh, T. (2015) The Second Irish Narrative Inquiry Conference. [Oral Presentation], Narratives of Irish Protestant Identity: Exploring marginality, Maynooth University [Details]
2014
Anglican/ Lutheran International Convocation.
Walsh, T. (2014) Anglican/ Lutheran International Convocation. [Oral Presentation], Minority Experience and Societal Discourse, Rathmines, Dublin [Details]
2014
American Society for the Scientific Study of Religion Conference.
Walsh, T. (2014) American Society for the Scientific Study of Religion Conference. [Oral Presentation], Learning to Survive: A Narrative Exploration of Irish Protestant Identity, Indianapolis, Indiana [Details]
2014
American Association for Irish Studies Conference.
Walsh, T. (2014) American Association for Irish Studies Conference. [Oral Presentation], Differently Irish, UCD, Dublin [Details]
2014
Irish Society for the Academic Study of Religion Conference.
Walsh, T. (2014) Irish Society for the Academic Study of Religion Conference. [Oral Presentation], Silence and Silencing: Exploring Irish Protestantism, Union College, Belfast [Details]
2014
American Association for Irish Studies Conference.
Walsh, T. (2014) American Association for Irish Studies Conference. [Chaired Session], Minority Voices, UCD, Dublin [Details]
2014
Challenges and Change in Adult and Further Education.
Walsh, T. and McCormack, D (2014) Challenges and Change in Adult and Further Education. [Oral Presentation], Narrative as a Research Lens, Maynooth University [Details]
2014
American Society for the Scientific Study of Religion Conference.
Walsh, T. (2014) American Society for the Scientific Study of Religion Conference. [Chaired Session], Environments- Natural and Political, Indianapolis, Indiana [Details]
| | Committee | Function | From / To |
| --- | --- | --- | --- |
| | Maynooth University Academic Council | Member | / |
| | Centre for Transformative Narrative Research | Co-Director | / |
| | Faculty of Social Science Heads of Department Group | Member | / |
| | Centre for Studies in Irish Protestantism | Director | / |
| | Joint Defence Services Academic Board | Member | / |
| | Irish/UK Defence Services Education Board | Member | / |
| | Year | Institution | Qualification | Subject |
| --- | --- | --- | --- | --- |
| | 2013 | University of Bristol | Ed.D | Adult Education |