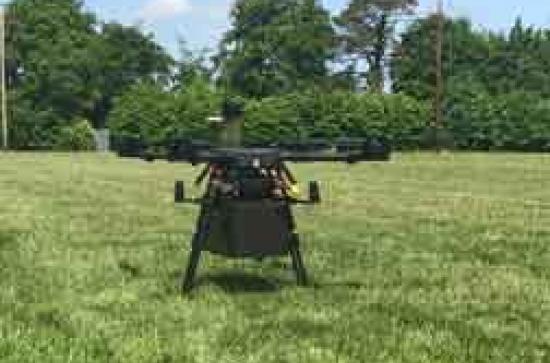 Tuesday, June 5, 2018 - 15:00
On May 30th U-Flyte along with FlyRyte Drone Academy and Drone Sar, held a free information day on use cases, rules & regulations, training options, equipment available with demonstrations & presentations for all levels of experience. This info day was aimed at Local Authorities, Emergency Services, State Services, we had a full house, with everyone from the Aviation Authority, to the Fire brigade, River rescue, Garda Siochana, and representitives from various local area authorities.
The day started with practical information on the drones with an introduction to the hardware, software and the capabilites of drones at the moment, as well as how they are currently being used in Ireland. Dr. Tim McCarthy from MUSSI spoke about U-Flyte and the reaeach they are currently conducting in Ireland.Further information on the uses of drones followed, including mapping, and monitoring.
The exciting part of the day was saved until the end with the live Drone Demonstartion from both the Flyryte team and UFlyte with several different models of drone, showing the different capabilites of each. To see more photos and some short videos see the twitter page here.