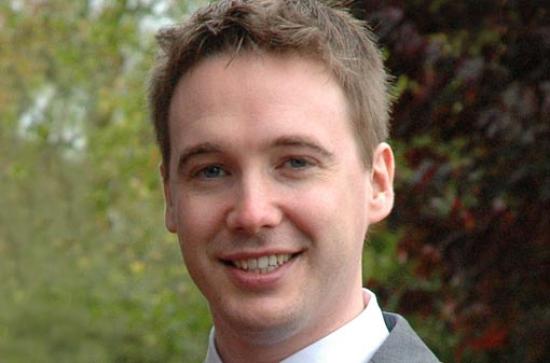 Friday, October 16, 2015 - 11:30
The inaugural Maynooth University Ken Saro-Wiwa Postgraduate Award has been awarded to MU History postgraduate Graham Kay. Ken Saro-Wiwa (1941-1995) was a leading Nigerian author and an international environmental and human rights campaigner, executed by the then military regime for his opposition to the oil industry's activities in his native Ogoniland. His final letters, to Irish solidarity activist Sister Majella McCarron (OLA), were published by Maynooth staff as Silence Would be Treason: Last Writings of Ken Saro-Wiwa, available from the University Bookshop. The Ken Saro-Wiwa Postgraduate Award, funded from sales of the book, supports postgraduate work at Maynooth on a theme relevant to Saro-Wiwa's life and work and which is likely to make a public contribution of a kind appropriate to his practice as a public figure.

Ken Saro-Wiwa's daughter, the author and journalist Noo Saro-Wiwa, will formally launch the award in Maynooth University Library at 19:00 on 10 November, the twentieth anniversary of her father's execution. Graham Kay will use the €2,000 award to fund research in Germany for his PhD thesis entitled The First Oil War: Great Britain, Germany and the race for oil, 1896-1921 which will explore why government policy became so intrinsically linked to the issue of oil.

Commenting on receiving the award Graham said "It is a privilege to be receiving the Ken Saro-Wiwa award. I am very grateful to Maynooth University for creating this award to honour the legacy and life's work of Ken Saro-Wiwa. This scholarship will allow me to pursue important archival research in Europe, and with that material, in my research I hope to emulate and draw upon the courage, dignity and dedication Ken Saro-Wiwa applied to his own work." (Graham Kay)
For more information contact Helen Fallon (01)7083880

See images from the Maynooth University Ken Saro-Wiwa Archive
Listen to the Ken Saro-Wiwa Audio Archive

Graham Kay's research
Ken Saro-Wiwa's activism centred on the environmental destruction of his homeland Ogoni in the Niger Delta. Central to this was the relationship between the Nigerian government and Royal Dutch Shell and the effect of this large multinational on government policy. Graham Kay's research will shed light on the relationship between government and corporation with respect to a crucial resource underpinning our world today. By looking at the genesis of this relationship, the research will help explain how a trickle of influence grew to be an overwhelming force in the formation of policy. This force eventually led to the creation of major corporations with unparalleled financial backing to acquire the necessary agreements for further exploitation. Ken Saro-Wiwa's life's work highlights this threat to not only the environment, but also to how money, power, and natural resources can arbitrarily influence a people or way of life. It is essential to understand where this began to fully understand the significance of Ken Saro-Wiwa's achievements.
For information on the research project contact Graham Kay.