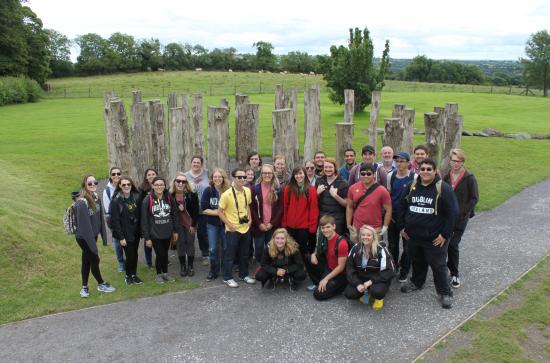 Monday, February 5, 2018 - 10:00
​Preparations are underway for the upcoming Maynooth University International Summer School! Through a series of lectures and field seminars, we offer an insight into Ireland's rich early heritage with emphasis on the archaeology, histories and literatures of iconic sites, such as, the Hill of Tara, Newgrange and Clonmacnoise. Students are also invited to visit other Heritage sites and Cultural institutions like the eleventh century cathedrals of Dublin and the National Museum of Ireland as part of the independent component of the learning process.
​For more information on MUISS
Contact: Dr Mary Leenane (mary.m.leenane@mu.ie) for more information about our offerings.
Bective Abbey, on the banks of the River Boyne