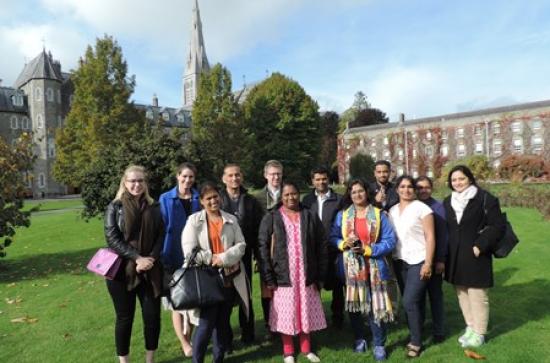 Wednesday, October 11, 2017 - 14:30
Education Ireland has organized a second annual 'India Familiarization' trip this year.
The International Office welcomed eight education counsellors from eight different Indian education agencies on campus this week, promoting Maynooth University as a study abroad destination to prospective Indian students.
The counsellors are in Ireland for a long-week tour of Irish higher education institutions, meeting with staff responsible for student recruitment from India. Alena from the International Office took the counsellors for a campus tour, updated them on relevant information about Maynooth and invited current Indian students to participate in an informal discussion towards the end of the visit.
Alena is also going to participate in the upcoming Education Ireland fairs in India next month, where she will promote Maynooth University to Indian students.