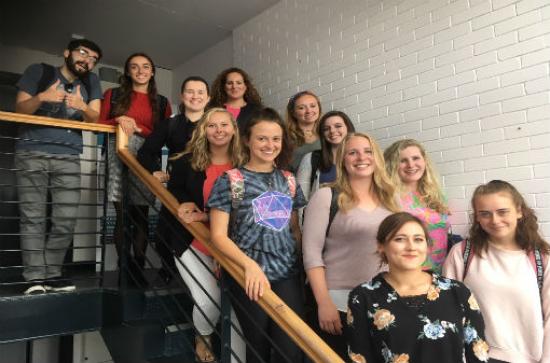 Wednesday, July 25, 2018 - 10:45
Rosin Smith, a highly valued member of our institute is running classes this summer, with the key focus being Understanding conflict. Participants include students from the UK, USA, Canada, and Poland. Classes are conducted bi-weekly for four weeks.
Students are studying the theory of conflict and partaking in discussions on conflict analysis regarding the struggle in Northern Ireland. On the final week of these sessions, Rosin will be taking students to Belfast for extended studies to wrap up the course.
On July 24th, these students visited our institute and got to know a little more about who we are, what we do and how we do it.