Serena Ann Fox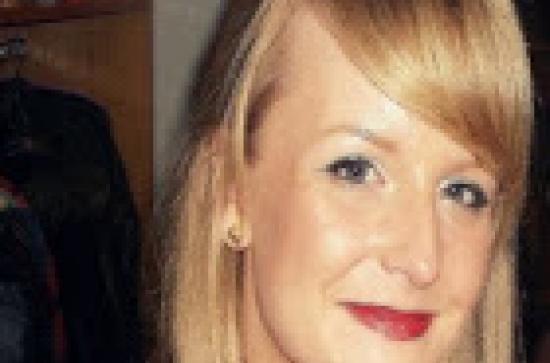 Tax Assistant
Spencer Dock, Dublin

Accountancy and financial management
2015
I was never confident in myself and I always cared too much what people thought of me; however, in Maynooth I had a real chance to step out of my shell and jump at various opportunities, such as being a committee member with ELSA. I took on real responsibilities throughout my 4 years, some which really helped me to learn how to be organised, efficient and reliable. I was chosen to spend a summer researching for the Law Department which I enjoyed; not only does it look great on my CV but it also taught me how to do legal research work properly. The time I spent as a member of the Free Legal Aid Centre in Maynooth showed me how to offer professional legal advice and how to interact with clients also. There are endless examples of how studying law at Maynooth has benefitted me. I can safely say that I am now more confident in myself. I now know that I want to advise people or businesses in some way in order to help their situation and more importantly, I know how to do that! In Maynooth, because it is a new law degree and the number of students is smaller, you have a real opportunity to stand out and to make the most of your college years. Yes, there are endless opportunities to build up your CV but your experience is about how you develop as a person, become someone you are happy to be and to be going down a career path you are really happy and content in. I know that the law degree behind me is something I will build on and that the skills I gained at Maynooth will continue to grow and advance.
I initially thought I would become a solicitor and I did interview for various law firms, but I was not entirely convinced that it was the career for me - it never felt right. So I was lucky enough to get a traineeship with PwC in Dublin and from the minute I stepped into that building, I knew it was a place in which I would enjoy working. Tax is a fast growing sector and it is something I cannot wait to learn more about. Crucially, I will be able to apply the legal skills I gained in Maynooth and use them in this corporate world. I begin my traineeship in September -it is for 3 years and I will sit certain tax exams during my time there. I am incredibly excited to begin!
A fellow classmate shared on our Class Facebook group the link for applying for internships in PwC. It was a career I would have never considered otherwise, but it is funny how things can work out! I am so happy with my career route now.
You never know where you will end up in 5-10 years time! Don't limit yourself to one particular career route unless you are sure it is for you. There are thousands of graduate jobs looking for a huge range of skills, so just because you studied science shouldn't stop you from working in the corporate world and vice versa. I would never have dreamed that I would be taking the career path that I will be in September but I am so glad I was brave enough to look beyond my field of study. At the end of the day, pick a place to study where you will be happy, pick a subject you will be interested in and in the end, you will come out with a degree. A degree, no matter what type, will get you so far in today's world so long as you are confident and believe in yourself and want to make some kind of difference or contribution in the career you choose. Employers often look beyond your grades and degree type and look to whether they would like to work with you as a person. The worst mistake I ever made was to stress too much about my Leaving Cert when in the end no career path is closed to you - despite the ominous figure of the CAO.