Rebecca McGowan
Technology Analyst
Bank Of America Merrill Lynch
Dublin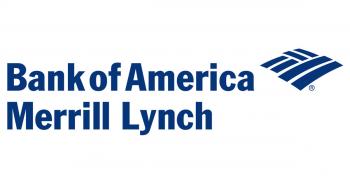 Banking, insurance and financial services
Computer Science and Software Engineering
2017
Along with the skills learnt specific to technology, skills such as communication, organisation and presentation were enhanced during my time at Maynooth University. Partaking in group projects, presentations to name but a few allowed me to become aware of everyday skills that help shape a career and, in fact, life.
As a course requirement, we were to obtain six months industrial placement, and I was lucky enough to gain this at Bank Of America Merrill Lynch. Here I learnt a multitude of new skills, and thouroughly enjoyed my time there. Thankfully, they liked me too and offered me the chance to return as a graduate after my studies. I have now worked as a graduate here for a year in a different position than that of my internship, allowing me to see a whole new part of the industry.
I work in Reference Data Engagements which is a very client heavy role. Here we assist clients in receiving data by writing programs to achieve this.
The most interesting and sometimes challenging part of this role would be the global scale of it all. As we are working with clients, they are situated all around the world. This means as a team we are situated in various locations to accommodate different time zones. This allows each day to be a different day, working with others all over the globe.
Get involved as much as you can. Try something new, volunteer for whatever is thrown at you and most importantly ask questions. It can seem daunting entering the working world, working with others who have years under their belt, but remember they once started off the same as yourself. Ask the questions no matter how big or small and learn. If you can continue to learn from others, you will in turn teach others.