Eilish Boyle
Marketing Assistant
Ireland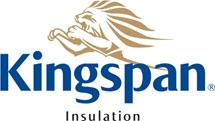 2015
During my time studying at Maynooth University I learnt many skills that have influenced my life after college. These skills include time management, communication, team work, research, organisational and presentation skills.
In September 2012 I completed my Leaving Certificate and began studying Marketing. In 2015 I graduated with a BBS Honours Marketing Degree from Maynooth University. At the start of my final year I began applying for graduate jobs. I applied to the Kingspan Group Graduate Programme and the interview process commenced in early 2015. Kingspan is a global leader in high performance insulation, building fabric, and solar integrated building envelopes. In July 2015 I began working for Kingspan Insulation Ireland as a Marketing Assistant.
At Kingspan every day is different. One day you could be drawing up a press release and the next you could be at an exhibition/show. I carry out a variety of tasks but I particularly enjoy the event management aspect of my role. Kingspan Insulation attends several shows a year, which means you have to be very organised. With this job you get to meet a lot of new people which I find really enjoyable.
I love it, Kingspan are a brilliant organisation to work for and I am grateful for the opportunity to work for such a great company.
Apply, apply, apply!!
Don't be afraid to apply for jobs. The thought of going for an interview can be daunting but remember the more interviews you do, the more experience you get. Graduate Programmes are a great place to start, it is worth while visiting the university's career centre to see what jobs are out there.