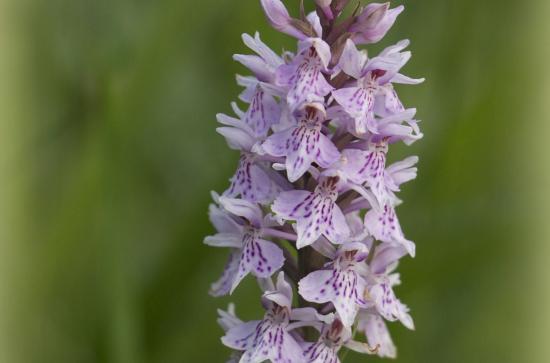 Thursday, May 3, 2018 - 12:00
Maynooth Green Campus, a committee which brings together Maynooth University, Saint Patrick's College Maynooth (SPCM) and Trócaire in an environmental partnership, has been awarded the prestigious Green Campus Flag by An Taisce and the International Foundation of Environmental Education.
The Green Flag Award is given for work undertaken to promote best practice in sustainability across five themes, including energy, water, waste, travel and transport, and biodiversity. Maynooth Green Campus added an innovative sixth theme, Climate Justice, in its bid to get the award.
Chairperson of the Green Campus Committee, and lecturer in Social Policy at Maynooth University, Dr Joe Larragy commented: "This award is a hugely important recognition of the depth and range of the hard work and innovative spirit of the several working groups that tackled each of the thematic areas – each of which posed its own unique challenges, but were essential in ensuring that our campus can meet critical environmental and sustainability needs for today and into the future."
President of Maynooth University, Professor Philip Nolan congratulated the Committee, saying: "I wish to extend my sincerest thanks to everyone involved in this important achievement. Maynooth University staff and students are deeply committed to sustainability and ecological justice, and doing everything we can to make our campus a model of sustainability and biodiversity is very important to us. The hard work of everyone involved in getting the Green Flag award is appreciated across the institution. I'm tremendously proud of the coming together of internationally recognised research on climate change, our commitment to climate justice, and our extensive efforts to deliver sustainability on campus."
Significant goals had to be reached in achieving a Green Flag across each of the themes. The award was approved by a unanimous decision of the board of assessors following a detailed application and day-long assessment on the campus.
In taking on the issue of energy usage, the University was awarded with an ISO 50001 certificate for energy in February 2018, following LED lighting upgrades across the campus, the installation of natural ventilation, brise soleil and sun shading fins, upgrades to the building management system, and the installation of solar panels. The popular Maynooth Unplugged campaign encouraged staff to switch off and unplug appliances over long weekends and seasonal holiday breaks.
The Committee also achieved significant water usage reductions per student through the repair and replacement of old pipes, the introduction rainwater harvesting to the campus, encouraging people to use less water, and the installation of water butts for use by ground staff.
To tackle the challenge of reducing waste, the Committee managed to achieve zero waste going to landfill by 2017, reduced from 67% in 2012.
Cardboard waste is now separated and baled on campus, while compostable cups have replaced disposable cups in the University's coffee shops. These cups are collected with brown waste on campus and composted by Thornton's in Co. Meath to make compost that is later shared with the campus. A new model of water fountains for filling bottles and free re-usable drink bottles also are available to help to reduce plastic waste on campus.
Reducing the impact of travel and transport to the Maynooth University campus was tricky due to the needs of students and staff commuting in from many regions. The University now has arrangements with many transport companies that provide shared travel services, while the campus also promotes cycling through self-service repair points, weekly bike-repair clinics and second-hand bike sales, as well as the popular cycle-to-work scheme.
Cycling is still a challenge for a number of reasons, including issues of safety, weather and distance to the campus. Car-sharing is incentivised through various means, and electrical charge points are provided. On-campus, a fleet of road-licensed narrow-gauge electrical vehicles are used for catering and courier services and grounds staff.
On the issue of biodiversity, Maynooth University has become an active partner in the All-Ireland Pollinator Plan, providing bee nesting sites and year-round forage for pollinators. It also undertakes habitat mapping to provide important data on plant life across the campus.
Work is ongoing to reduce agrochemical use on campus too, while a number of sites have been earmarked for monitoring and identification of species on campus. Bird boxes, bat boxes, butterfly conservation work and wildflower meadows have been installed to contribute to biodiversity, with the bonus of making for interesting wild walks, and being fruitful sources for learning.
Together with Trócaire and SPCM, the University sponsored a major conference in June 2015 on climate justice, opened by former President Mary Robinson and attended by over 400 people, with a panel of key international climate advocates and experts. Other events included expert-led workshops on divestment and a host of student events and lectures on the implications of climate change for policy.
One of the outstanding decisions taken by Maynooth University when the conference took place was to become the first university on the island of Ireland to declare its investments fossil-free and to commit to a policy of ethical and fossil-free investment in the future.
The Committee collaborates regularly on projects with Maynooth Tidy Town and also with Kildare County Council on environmental work, with businesses such as Intel, to promote pollination corridors in North Kildare.
Chairperson Larragy added that the work of Maynooth Green Campus is attributable to the great conviction and hard work of a number of volunteers across all subject areas and in a wide range of departments on campus. He says: "The grounds staff, the energy management staff, campus development people as well as the dozens of volunteer academics, administrators, and students across the campus have been invaluable, and without them there would be no Green Flag."
He also singled out Trócaire for its commitment to exposing and addressing the links between climate change and the challenges for least developed countries. The work on climate justice, he said, is at the very centre of all the other work we do on campus.