Qualification : MASTER OF ARTS DEGREE
Award Type and NFQ level : TAUGHT MASTERS (9)
CAO/PAC code : MH70A
CAO Points :
Closing Date : 30 June 2024
The MA in Chinese Studies aims to provide students who already have a background in Chinese language and culture at undergraduate level with an opportunity to specialise in the area of cultural and literary analysis with particular emphasis on the conflict and communication within the Sinosphere (mainland China, Taiwan, Hong Kong and Macau) and between China and the West. The programme introduces students to academic research, new ideas and theoretical approaches. It aims to equip students with academic, analytical, creative, reflective and presentation skills in order to foster interest and involvement in the field of Chinese languages, literatures and cultures. It also aims to enhance students' knowledge and understanding of important concepts of Chinese languages, literatures, cultures and societies, in particular with regard to mainland China.
It is possible to study modules of particular interest without completing a Masters degree or to exit with a Postgraduate Diploma (Level 9) in Chinese Studies after completing 60 credits of taught modules.
Commences
September
Candidates normally must have obtained a II.1 BA Honours degree in Chinese Studies (or related field). Minimum Chinese language requirements: HSK Level IV (or equivalent).
Applicants must have a recognised primary degree which is considered equivalent to Irish university primary degree level.
Minimum English language requirements: please visit Maynooth University International Office website for information about English language tests accepted and required scores. The requirements specified are applicable for both EU and non-EU applicants.
National University of Ireland Maynooth's TOEFL code is 8850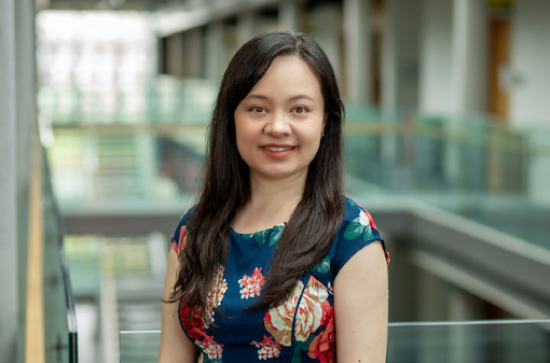 Academic
The programme involves two elements: a set of modules (60 ECTS) on which students will be examined in January (30 ECTS) and in May/June (30 ECTS), and a dissertation (Minor Thesis) which students complete after their second semester (30 ECTS).
1. In each semester, students are obliged to take one language module (5 ECTS) and two content modules offered by Chinese Studies.
2. Students have to take three content modules offered by the SMLLC: Research Skills 1: Data Collection CAF603 (5 ECTS), Introduction to Intercultural Studies GN612A (5 ECTS) and Theories of Second Language Acquisition ALIS620 (5ECTS).
3. The Viva Voce Examination (conducted – at least partly – in Mandarin Chinese) will take place in early June. Normally, the external examiner, the Head of Chinese Studies and the thesis supervisor will all be present and act as examiners so as to ensure international standards.
4. The minor theses will be supervised by SMLLC full-time members of staff after consultation with the student.
Semester 1
CN610 Mandarin Chinese Level A-1 (5 ECTS)
CN611 Readings in Contemporary Chinese Culture and Current Affairs A-1 (5 ECTS)
CFA603 Research Skills 1:Data Collection (5 ECTS)
GN612A Introduction to Intercultural Studies (5 ECTS)
ALIS620 Theories of Second Language Acquisition (5 ECTS)
CN613 Conflict and Communication: A Changing China in a Globalizing World I (10 ECTS)
Semester 2
CN620 Mandarin Chinese Level A-2 (5 ECTS)
CN621 Readings in Contemporary Chinese Culture and Current Affairs A-2 (5 ECTS)
CN622 Conflict and Communication: A Changing China in a Globalizing World II (10 ECTS)
CN624 Viva Voce Examination (5 ECTS)
CN625 Minor Thesis (30 ECTS)
Course Duration: 1 year full-time
Online application only www.pac.ie/maynoothuniversity
PAC Code
MH70A
The following documents should be forwarded to PAC, 1 Courthouse Square, Galway or uploaded to your online application form:
Certified copies of all official transcripts of results for all non-Maynooth University qualifications listed MUST accompany the application. Failure to do so will delay your application being processed. Non-Maynooth University students are asked to provide two academic references and a copy of their birth certificate or valid passport.