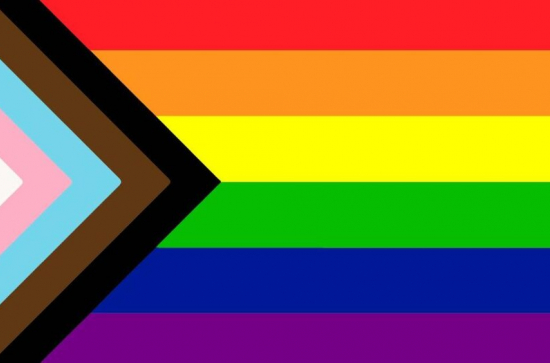 Thursday, April 8, 2021 - 14:00
to
Friday, April 9, 2021 - 17:00
On Zoom
Maynooth University Department of Law
and MU Sexualities and Genders Research Network

invite you to

From the Margins: Global Perspectives on LGBTQ+ Experiences
8 and 9 April 2021
On Zoom
Full programme with biographies is available here
Registration is free but please register on Eventbrite to join us:
Here is the registration link for the Thursday symposium:
Here is the registration link for the Friday workshop:

This event is very kindly sponsored and supported by the Maynooth University Equality, Diversity, Inclusion, Interculturalism (EDI) Project Fund

Synopsis

This virtual symposium and workshop seek to draw together international speakers and workshop leaders to illuminate the experience of people who are LGBTQ+ from a global perspective. The event places a particular emphasis on experiences of gender identity and expression that lean against social and cultural expectations. The symposium seeks to identify strategies to improve understanding and combat marginalisation, having regard to cultural diversity and intersectional factors such as ethnicity, religion, and disability. This event, taking place over two consecutive afternoons, will include speakers addressing asylum and gender identity, the situation for LGBTQ+ populations internationally. It will feature an artist-led participatory workshop on listening to the voices of racialized non-binary and queer individuals. A student showcase will invite students to upload a blog entry, poster, podcast, or artwork of their choice reflecting on conditions for people who are LGBTQ+ in any part of the world.


Order of Events (draft)

Thursday 8 April: 2 p.m. to 5 p.m.

2 p.m. - 3.15 p.m.: Global perspectives on the LGBTQ+ experience
Chair Mx Mariza Avgeri
Dr Nour Abu-Assab (Centre for Transnational Development), Decolonial perspectives on LGBTQ+ experiences in the Global South and the Middle East
Dr Anni Simati (University of the Aegean), "Back then they were all like men": Lesbian visibility and Greek cultural fantasies.
Sibongile Ndashe (Executive Director of the Initiative for Strategic Litigation in Africa (Isla)), LGBTQ+ advocacy at the African Commission on Human and Peoples' Rights
3 p.m.-3.15 p.m. Q&A/Discussion followed by break of 15 minutes
3.30 p.m. Race, refuge, and recognition: Reflections on LGBTQ+ life 'at the margins'
Chair: Dr Fergus Ryan
Del LaGrace Volcano, Parenting for Social Justice
Mx Mariza Avgeri (Maynooth University) Non-binary asylum claims - The regulatory and productive capacity of law
Evgeny Shtorn (Activist, Organiser, Scholar Poet), Neither here nor there: LGBT refugees in the space of nullified belonging
Dr Fergus Ryan, (Maynooth University), Gender recognition beyond the binary: Strategies for achieving recognition of non-binary identities in Irish law.
4.45 to 5 p.m. Q&A/Discussion

Friday 9 April 2021 2 p.m. to 4 p.m.

Workshop on Non-binary and genderqueer identities

"Now how do you sound? A workshop on the politics of voice and listening."

Hosted and facilitated by Dr Lee H. Ingleton and Johnny Pavlatos
This workshop offers an adaptation of the framework of art as social action as developed by Fiona Whelan, formulated towards articulating an alternative listening and communicating praxis (2018) in conjunction with Devonya N Havis's philosophical praxis that engages "Ancestral Black Vernacular Discourses" and tactics to "cultivate a unique critical attitude" (2014). It is an exploratorative process within the politics and practices of listening and focuses on the importance of not dividing theory from practice. This workshop follows the six practices outlined by Devonya N Havis and explores concepts of experience, agency, power, vulnerability and safety as these processes coalesce in communication, negotiation and collaboration. We ask "Now, How we sound" when doing activist work. The workshop highlights important components of creative engagement, including trust, risk, group dynamic, attention to power relationships, self-reflexivity, and listening skills, while bringing to the fore the politics of voice and listening.