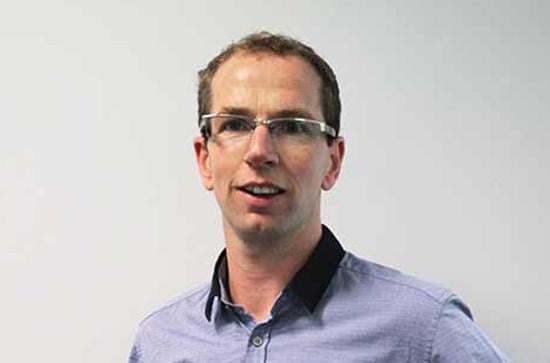 Associate Professor
Maynooth University School of Education
Second
210
(01) 708 3351
Dr Thomas Walsh is an Associate Professor in the Department of Education. Tom joined the Department in 2014 having previously worked as a primary school teacher, an education researcher and a primary school inspector at the Department of Education and Skills.

He holds a B.Ed from St Patrick's College Drumcondra, and an M.Ed and PhD from the National University of Ireland Maynooth. His doctoral thesis focused on the development and implementation of successive primary school curricula between 1897 and 1990. His book, Primary Education in Ireland 1897-1990: Curriculum and Context, was published by Peter Lang International Academic Publishers in 2012. More recently, he completed an Advanced Diploma in Law and Education in Kings Inns.

Tom teaches on a range of programmes in the Department on aspects relating to his research interests, including history of education, education policy and legislation, and team teaching. He has written a range of chapters and articles in these areas and is involved in a number of research projects (e.g., a SCoTENS project on constructions of childhood and a Teaching Council project on team teaching). Tom also supervises the research work of PME, M.Ed, Ed.D and PhD students. He is currently the Chair of the Social Research Ethics Subcommittee and a member of the NCCA Advisory Panel for the redevelopment of the primary school curriculum.

• History of education • Curriculum development and implementation • Early childhood education • School-university partnership and school placement • Teaching methodologies • School inspection and school self-evaluation. • Irish language education (Oideachas trí mheán na Gaeilge) • School organisation and management
Year
Publication
2012
Primary Education in Ireland, 1897-1990: Curriculum and Context.
Walsh, T. (2012) Primary Education in Ireland, 1897-1990: Curriculum and Context. Bern, Switzerland: Peter Lang International Academic Publishers. [Details]
 
Year
Publication
2022
'Key actors and organizations in the development and evolution of early childhood education and care provision in Ireland in the twentieth century'
Walsh T. (2022) 'Key actors and organizations in the development and evolution of early childhood education and care provision in Ireland in the twentieth century' In: Early Childhood Education and Care in Ireland: Charting a Century of Developments 1921-2021. United Kingdom: Peter Lang. [Details]
2022
'Introduction'
Walsh T.;Hayes N. (2022) 'Introduction' In: Early Childhood Education and Care in Ireland: Charting a Century of Developments 1921-2021. United Kingdom: Peter Lang. [Details]
2022
'Conclusion'
Hayes N.;Walsh T. (2022) 'Conclusion' In: Early Childhood Education and Care in Ireland: Charting a Century of Developments 1921-2021. United Kingdom: Peter Lang. [Details]
2022
'Primary Curriculum Policy Development in Ireland 1922–1999: From Partisanship to Partnership'
Walsh, T. (2022) 'Primary Curriculum Policy Development in Ireland 1922–1999: From Partisanship to Partnership' In: Walsh, B (eds). Education Policy in Ireland Since 1922. United Kingdom: Palgrave Macmillan. [DOI] [Details]
2021
'Primary curriculum policy development in Ireland 1922-1999: From partisanship to partnership'
Walsh, T. (2021) 'Primary curriculum policy development in Ireland 1922-1999: From partisanship to partnership' In: Education Policy in Ireland 1922 to the Present. UK: Palgrave MacMillan. [Details]
2021
'The Redeveloped Primary School Curriculum: An Opportunity for Continuity and Coherence in Early Childhood Education'
Walsh, T. (2021) 'The Redeveloped Primary School Curriculum: An Opportunity for Continuity and Coherence in Early Childhood Education' In: Ireland's Education Yearbook 2020. Galway: Education Matters. [Details]
2019
'RACE DISCRIMINATION AND THE MANAGEMENT OF ETHNIC DIVERSITY AT WORK: THE CASE OF ELEMENTARY TEACHERS IN IRELAND'
Walsh, T;Mc Daid, R (2019) 'RACE DISCRIMINATION AND THE MANAGEMENT OF ETHNIC DIVERSITY AT WORK: THE CASE OF ELEMENTARY TEACHERS IN IRELAND' In: RACE DISCRIMINATION AND MANAGEMENT OF ETHNIC DIVERSITY AND MIGRATION AT WORK: EUROPEAN COUNTRIES' PERSPECTIVES. BINGLEY: EMERALD GROUP PUBLISHING LTD. [DOI] [Details]
2020
'Childhood and the Schooling of the Young'
Walsh, T. (2020) 'Childhood and the Schooling of the Young' In: Fitzgerald, T (eds). Springer Handbook of Historical Studies in Education: Debates, Tensions, and Directions. Singapore: Springer. [DOI] [Details]
2018
'Concepts of Children and Childhood from an Educational Perspective 1900-1940: Context, Curriculum and Experiences'
Walsh, T (2018) 'Concepts of Children and Childhood from an Educational Perspective 1900-1940: Context, Curriculum and Experiences' In: CONSTRUCTIONS OF THE IRISH CHILD IN THE INDEPENDENCE PERIOD, 1910-1940. BASINGSTOKE: PALGRAVE. [DOI] [Details]
2017
'2017: A Year of Progress and Promise (Early Childhood Education)'
Walsh, T. (2017) '2017: A Year of Progress and Promise (Early Childhood Education)' In: Mooney, B (eds). Ireland's Yearbook of Education: Mapping the Past - Forging the Future. Galway: Education Matters. [Details]
2016
'The national system of education, 1831-2000'
Walsh T. (2016) 'The national system of education, 1831-2000' In: Essays in the History of Irish Education. UK: Palgrave. [DOI] [Details]
2006
'Síolta, the National Quality Framework for Early Childhood Education in Ireland'
Duignan, M., Fallon, J., O'Dwyer, M., Schonfeld, H. and Walsh, T. (2006) 'Síolta, the National Quality Framework for Early Childhood Education in Ireland' In: The Education Matters Yearbook 2006. Galway: Education Matters. [Details]
2016
'Early Childhood Care and Education in Ireland 2016'
Walsh, T. (2016) 'Early Childhood Care and Education in Ireland 2016' In: Brian Mooney (eds). Education Matters Yearbook 2016-17. Dublin: Education Matters. [Details]
2016
'The Primary School Curriculum in Ireland: Looking at the Past - Learning for the Future'
Walsh, T. (2016) 'The Primary School Curriculum in Ireland: Looking at the Past - Learning for the Future' In: Brian Mooney (eds). Education Matters Yearbook 2016-17. Dublin: Education Matters. [Details]
2016
'Challenging the Homogeneity of the Elementary School Teaching Force in Ireland'
McDaid, R. and Walsh, T. (2016) 'Challenging the Homogeneity of the Elementary School Teaching Force in Ireland' In: Schmidt, C. and Schneider, J (eds). Diversifying the Teaching Force in Transnational Contexts: Critical Perspectives. Rotterdam: Sense Publishers. [Details]
Year
Publication
2022
Early Childhood Education and Care in Ireland: Charting a Century of Developments (1921-2021)
Hayes, N. and Walsh, T (Ed.). (2022) Early Childhood Education and Care in Ireland: Charting a Century of Developments (1921-2021) United Kingdom: Peter Lang. [DOI] [Details]
2019
Pushing Boundaries, Expanding Vistas: Celebrating the Work of John Coolahan
Walsh, T. and Dolan, R (Ed.). (2019) Pushing Boundaries, Expanding Vistas: Celebrating the Work of John Coolahan Maynooth: Maynooth University Department of Education. [Details]
 
Year
Publication
2021
'Contested childhoods across borders and boundaries: Insights from curriculum provisions in Northern Ireland and the Irish Free State in the 1920s'
O'Toole L.;McClelland D.;Forde D.;O'Keeffe S.;Purdy N.;Säfström C.A.;Walsh T. (2021) 'Contested childhoods across borders and boundaries: Insights from curriculum provisions in Northern Ireland and the Irish Free State in the 1920s'. British Educational Research Journal, 47 (4):1021-1038 [DOI] [Details]
2021
'Revival or bilingualism? The impact of European nationalist thinking on Irish language curricular policy around the advent of political independence in Ireland'
Walsh, T (2021) 'Revival or bilingualism? The impact of European nationalist thinking on Irish language curricular policy around the advent of political independence in Ireland'. Paedagogica historica, [DOI] [Details]
2020
''Promoted widely but not valued': Teachers' perceptions of team teaching as a form of professional development in post-primary schools in Ireland'
Walsh T. (2020) ''Promoted widely but not valued': Teachers' perceptions of team teaching as a form of professional development in post-primary schools in Ireland'. Professional Development in Education, 48 (4) [DOI] [full-text] [Details]
2022
'The evolving status of elementary teachers in Ireland (1831-1921): from 'feckless and impoverished' to 'respectable''
Walsh, T (2022) 'The evolving status of elementary teachers in Ireland (1831-1921): from 'feckless and impoverished' to 'respectable''. History of Education, 53 (3) [DOI] [full-text] [Details]
2019
'Changing identities and practices: transitioning from the role of supervisor to placement tutor in initial teacher education in Ireland'
Walsh T.;Dolan R. (2019) 'Changing identities and practices: transitioning from the role of supervisor to placement tutor in initial teacher education in Ireland'. Professional Development in Education, 45 (4):527-538 [DOI] [full-text] [Details]
2019
'Policy, practice and process in team teaching: a pilot project with co-operating teachers and student teachers on school placement'
Rickard A.;Walsh T. (2019) 'Policy, practice and process in team teaching: a pilot project with co-operating teachers and student teachers on school placement'. Irish Educational Studies, 38 (3):309-326 [DOI] [full-text] [Details]
2016
'Recent Policy Developments in Early Childhood Education (ECE): A Jigsaw with too many pieces?'
Walsh, T. (2016) 'Recent Policy Developments in Early Childhood Education (ECE): A Jigsaw with too many pieces?'. An Leanbh Óg, 10 :69-94 [full-text] [Details]
2016
'100 years of primary curriculum development and implementation in Ireland: a tale of a swinging pendulum'
Walsh T. (2016) '100 years of primary curriculum development and implementation in Ireland: a tale of a swinging pendulum'. Irish Educational Studies, 35 (1):1-16 [DOI] [Details]
2007
'Síolta, the National Quality Framework for Early Childhood Education in Ireland '
Duignan, M., Fallon, J.,O'Dwyer, M., Schonfeld, H. and Walsh, T. (2007) 'Síolta, the National Quality Framework for Early Childhood Education in Ireland '. International Journal of Learning, 13 :17-24 [Details]
2007
'The Revised Programme of Instruction, 1900-1922'
Walsh, T. (2007) 'The Revised Programme of Instruction, 1900-1922'. IRISH EDUCATIONAL STUDIES, 26 :127-143 [full-text] [Details]
2005
'Constructions of Childhood in Ireland in the Twentieth Century A View from the Primary School Curriculum 1900-1999'
Walsh, T. (2005) 'Constructions of Childhood in Ireland in the Twentieth Century A View from the Primary School Curriculum 1900-1999'. CHILD CARE IN PRACTICE, 11 :253-269 [full-text] [Details]
2004
'The Changing Nature of Early Childhood Care and Education in Ireland'
Walsh, T. and Kiernan, G. (2004) 'The Changing Nature of Early Childhood Care and Education in Ireland'. IRISH EDUCATIONAL STUDIES, 23 :1-18 [full-text] [Details]
Year
Publication
2021
Primary Curriculum in Ireland: The Past, The Present, The Possibilities
Walsh, T. (2021) Primary Curriculum in Ireland: The Past, The Present, The Possibilities . In: INTO eds. INTO Education Conference 2019 , pp.29-41 [Details]
2006
Insights on Quality: A National Review of Policy, Practice and Research Relating to Quality in Early Childhood Care and Education in Ireland 1990-2004 (in) Hayes, N. (Ed.) (2006). Contemporary Issues in Early Childhood Education and Care: Proceedings of the OMEP (Ireland) Conference 2005, pp. 184-192
Walsh, T. (2006) Insights on Quality: A National Review of Policy, Practice and Research Relating to Quality in Early Childhood Care and Education in Ireland 1990-2004 (in) Hayes, N. (Ed.) (2006). Contemporary Issues in Early Childhood Education and Care: Proceedings of the OMEP (Ireland) Conference 2005, pp. 184-192 OMEP , pp.184-192 [full-text] [Details]
2005
Quality A Global Issue? An International Review of Quality in Early Childhood Care and Education in Ireland 1990-2004 (in) Schonfeld, H., Walsh, T. and OBrien, S. (Eds.) (2005). Questions of Quality Conference Proceedings. Dublin: Centre for Early Childhood Development and Education, pp. 162-177
Walsh, T. (2005) Quality A Global Issue? An International Review of Quality in Early Childhood Care and Education in Ireland 1990-2004 (in) Schonfeld, H., Walsh, T. and OBrien, S. (Eds.) (2005). Questions of Quality Conference Proceedings. Dublin: Centre for Early Childhood Development and Education, pp. 162-177 CECDE , pp.162-177 [full-text] [Details]
2003
An Overview of Research in Ireland Pertaining to Early Childhood Education and Care 1990-2003 (in) Hayes, N. and Kernan, M. (Eds.) (2003a). Transformations: Theory and Practice in Early Education: Proceedings of the OMEP (Ireland) Conference 2003. Cork: OMEP (Ireland), pp. 299-315
Walsh, T. (2003) An Overview of Research in Ireland Pertaining to Early Childhood Education and Care 1990-2003 (in) Hayes, N. and Kernan, M. (Eds.) (2003a). Transformations: Theory and Practice in Early Education: Proceedings of the OMEP (Ireland) Conference 2003. Cork: OMEP (Ireland), pp. 299-315 OMEP , pp.299-315 [full-text] [Details]
Year
Publication
2022
Association of Teacher Educators in Europe (ATEE) Spring Conference: Teacher Education and Practice: Foresight and Hindsight.
Walsh, T. (2022) Association of Teacher Educators in Europe (ATEE) Spring Conference: Teacher Education and Practice: Foresight and Hindsight. [Keynote Address], Teacher Education in Ireland: Chequered Past, Contested Present, Creative Possibilities, Marino Institute of Education, Dublin [Details]
2022
History of Education Society (UK) 2022: Histories of Education as Curation: Methods, Interpretations and Technologies in an Age of Global Upheaval.
Walsh, T. (2022) History of Education Society (UK) 2022: Histories of Education as Curation: Methods, Interpretations and Technologies in an Age of Global Upheaval. [Oral Presentation], Lesson Books in 19th Century Ireland: A Socio-Political Analysis, Exeter, UK [Details]
2022
International Standing Conference of History of Education (ISCHE): Histories of Educational Technologies.
Walsh, T. (2022) International Standing Conference of History of Education (ISCHE): Histories of Educational Technologies. [Oral Presentation], Lesson Books as Pedagogical, Political and Social Objects in Elementary Schools in 19th Century Ireland, Milan [Details]
2022
Irish in Outlook: A Hundred Years of Irish Education.
Walsh, T. (2022) Irish in Outlook: A Hundred Years of Irish Education. [Oral Presentation], From Subordinate to Preeminent: Irish Language Curriculum Policy for Primary Schools in the 1920s, Trinity College Dublin [Details]
2021
International Standing Conference of History of Education.
Walsh, T. (2021) International Standing Conference of History of Education. [Oral Presentation], A Historical Panopticon: The Social Regulation of Teachers' Lives in Ireland (1845-1855), Online [Details]
2021
History of Education Society UK.
Walsh, T. (2021) History of Education Society UK. [Oral Presentation], The Impact of the '12 Practical Rules' (1845) on the Social Regulation of Teachers in Ireland, Online [Details]
2021
Educational Studies Association of Ireland.
Walsh, T. (2021) Educational Studies Association of Ireland. [Oral Presentation], Policy Alignment and Coherence in Ireland: Implications for Curriculum Development, Online [Details]
2019
ESAI Annual Conference 2019: Education in times of change, choice and challenge.
Walsh, T. and Rickard, A. (2019) ESAI Annual Conference 2019: Education in times of change, choice and challenge. [Oral Presentation], "Promoted widely but not valued": Teachers' perception of team teaching as a form of professional development in Irish post-primary schools, Sligo [Details]
2019
Irish National Teachers' Organisation (INTO): Education Conference on the Review of the Primary Curriculum.
Walsh, T. (2019) Irish National Teachers' Organisation (INTO): Education Conference on the Review of the Primary Curriculum. [Keynote Address], Primary Curriculum in Ireland: The Past, The Present, The Possibilities, Kilkenny [Details]
2019
History of Education Society Conference (UK).
Walsh, T. (2019) History of Education Society Conference (UK). [Oral Presentation], From periphery to centre stage: Using the Irish language in schools to build national identity and nationhood in Ireland in the 1920s, UCL, London [Details]
2019
International Standing Conference of History of Education: Spaces and Places of Education.
Walsh, T. (2019) International Standing Conference of History of Education: Spaces and Places of Education. [Oral Presentation], The building of national identity through elementary education: Post-Independence curricular provision for the Irish language in primary schools in Ireland, Porto, Portugal [Details]
2019
The State of Outdoor Play in Ireland Symposium.
Walsh, T. (2019) The State of Outdoor Play in Ireland Symposium. [Oral Presentation], Coming full circle: Tracing key milestones in the early childhood education and care policy provision for young children in Ireland 1919-2019, Maynooth [Details]
2019
EuroACS Conference on Curriculum Studies.
Walsh, T. (2019) EuroACS Conference on Curriculum Studies. [Oral Presentation], From periphery to centre stage: The changing role of the Irish language as a curriculum subject in primary schools in Ireland in the 1920s, Maynooth , 07-JUN-19 - 08-JUN-19 [Details]
2018
Concepts of Children around the time of Political Independence in Ireland – A View from the Primary School Curriculum.
Walsh, T. (2018) Concepts of Children around the time of Political Independence in Ireland – A View from the Primary School Curriculum. [Oral Presentation], Centuries of Childhood: A Conference on the History of Childrena nd Childhood in Ireland and Beyond, DCU [Details]
2018
History of Education Society Annual Conference 2018.
Walsh, T. (2018) History of Education Society Annual Conference 2018. [Oral Presentation], Elementary Teachers in Ireland (1830s-1920s): The Transformation of the Role by Church and State, Limerick [Details]
2018
ETBI Community National Schools: 10 Years On.
Walsh, T. (2018) ETBI Community National Schools: 10 Years On. [Oral Presentation], Patronage and the position of Religion in National Schools in Ireland: An Historical Overview, Dublin [Details]
2018
International Standing Conference of History of Education: Nature and Education.
Walsh, T. (2018) International Standing Conference of History of Education: Nature and Education. [Oral Presentation], The Nature of Elementary Teachers in Ireland (1830s-1920s): From 'feckless and impoverished' to 'respectable', Berlin [Details]
2017
Narrating Policy: Exploring narrative in policy and policy analysis (Leeds Social Sciences Institute).
Walsh, T. (2017) Narrating Policy: Exploring narrative in policy and policy analysis (Leeds Social Sciences Institute). [Oral Presentation], Excavating Concepts of Children and Childhood in Ireland (1900-1940) from an Historical Educational Policy Perspective, University of Leeds [Details]
2017
History of Education Society Conference.
Walsh, T. (2017) History of Education Society Conference. [Oral Presentation], From Apollonian to Dionysian: The Changing Conceptualisation of Children in the Primary School Curriculum upon the Advent of Political Independence in Ireland, Winchester, UK [Details]
2017
Teacher Education and Teacher Educator National Forum.
Dolan R. and Walsh, T. (2017) Teacher Education and Teacher Educator National Forum. [Oral Presentation], What's in a Name? Transitioning from the Role of Supervisor to Placement Tutor, University of Limerick [Details]
2017
ECER International Conference.
Walsh, T. (2017) ECER International Conference. [Oral Presentation], Exploring Concepts of Children and Childhood in Ireland (1900-1940) from an Historical Educational Policy Perspective, Copenhagen, Denmark [Details]
2017
ESAI Annual Conference.
Walsh, T. (2017) ESAI Annual Conference. [Oral Presentation], Teacher Homogeneity in Primary Schools in Ireland: An Exploration of its Historical Origins, UCC [Details]
2017
Early Childhood Ireland Research and Practice Seminar.
Walsh, T. (2017) Early Childhood Ireland Research and Practice Seminar. [Oral Presentation], Looking Back: Changing Conceptualisations of Young Children in the Infant Classes of Primary Schools upon the Advent of Political Independence, University College Dublin [Details]
2016
ESAI Annual Conference.
Walsh, T. and Rickard, A. (2016) ESAI Annual Conference. [Oral Presentation], Facilitating team teaching among co-operating teachers and student teachers on school placement: Context, findings and future directions, Galway , 01-APR-16 - 02-APR-16 [Details]
2016
ECER Annual Conference.
Dolan, R. and Walsh, T. (2016) ECER Annual Conference. [Oral Presentation], Changing Identities and Practices? Transitioning from the Role of Supervisor to Placement Tutor in Initial Teacher Education, UCD, Dublin [Details]
2016
ECER Annual Conference.
Walsh, T. and McDaid, R. (2016) ECER Annual Conference. [Oral Presentation], Excavating the Foundations of a Homogenous Primary School Teaching Force in Ireland, UCD, Dublin [Details]
2016
Presentation at the Early Years Education - New Directions seminar in Mary Immaculate College of Education.
Walsh, T. (2016) Presentation at the Early Years Education - New Directions seminar in Mary Immaculate College of Education. [Oral Presentation], BA:ECCE - Preparing for professional practice in a complex sector, Limerick [Details]
2016
Early Childhood Ireland Annual Conference.
Walsh, T. (2016) Early Childhood Ireland Annual Conference. [Oral Presentation], A Crowded Space: The Policy Development Landscape in Early Childhood Education, Croke Park Conference Centre , 15-APR-16 - 16-APR-16 [full-text] [Details]
2015
ECER Annual Conference.
Walsh, T. and Rickard, A. (2015) ECER Annual Conference. [Oral Presentation], Facilitating co-teaching Developing a professional learning community among co-operating teachers and student teachers on school placement, Budapest , 08-SEP-15 - 11-SEP-15 [Details]
2015
Féilte Teaching Council Conference.
Walsh, T, Rickard, A. and Clynes, M. (2015) Féilte Teaching Council Conference. [Poster Presentation], Facilitating Effective Co-teaching among Co-operating Teachers and Student Teachers on Placement, RDS, Dublin [full-text] [Details]
2015
OMEP Ireland.
Walsh, T. (2015) OMEP Ireland. [Oral Presentation], Recent Policy Developments in Early Childhood Education: A Jigsaw with Too Many Pieces?, University College Cork [Details]
2015
Educational Studies Association of Ireland Annual Conference.
(2015) Educational Studies Association of Ireland Annual Conference. [Oral Presentation], What's in a name? Transitioning from the role of supervisor to placement tutor, Maynooth University [Details]
2007
ESAI Annual Conference.
(2007) ESAI Annual Conference. [Oral Presentation], The Revised Audit of Research on Early Childhood Care and Education in Ireland 1990-2006, Cavan [Details]
2007
ESAI Annual Conference.
(2007) ESAI Annual Conference. [Oral Presentation], Curriculum Quality – A View from the Primary School Curriculum, 1900-1999, Cavan [Details]
2006
European Early Childhood Education Research Association (EECERA) Annual Conference.
(2006) European Early Childhood Education Research Association (EECERA) Annual Conference. [Oral Presentation], Síolta, the National Quality Framework for Early Childhood Education, Reykjavik, Iceland [Details]
2006
ESAI Annual Conference.
(2006) ESAI Annual Conference. [Oral Presentation], The Irish National Teachers' Organisation and the Primary School Curriculum, 1922-1971, National College of Art and Design, Dublin [Details]
2006
International Froebel Society Second Biennial Conference.
(2006) International Froebel Society Second Biennial Conference. [Oral Presentation], Symposium on the National Quality Framework for Early Childhood Education, Froebel College of Education, Dublin [Details]
2006
OMEP (Ireland) Annual Research Conference.
(2006) OMEP (Ireland) Annual Research Conference. [Oral Presentation], The National Quality Framework for Early Childhood Education, University College Cork, Cork [Details]
2005
European Early Childhood Education Research Association (EECERA) Annual Conference.
(2005) European Early Childhood Education Research Association (EECERA) Annual Conference. [Oral Presentation], The National Quality Framework in Early Childhood Care and Education in Ireland – Context and Charac, Dublin Castle, Dublin [Details]
2005
OMEP (Ireland) Annual Research Conference.
(2005) OMEP (Ireland) Annual Research Conference. [Oral Presentation], Insights on Quality – A Review of National Policy, Practice and Research in ECCE in Ireland, St. Patrick's College of Education, Dublin [Details]
2005
ESAI Annual Conference.
(2005) ESAI Annual Conference. [Oral Presentation], The Revised Programme 1900-1922, University College Cork, Cork [full-text] [Details]
2004
National Disability Authority Conference.
(2004) National Disability Authority Conference. [Oral Presentation], Introduction to the Centre for Early Childhood and Development and Education, National Disability Authority, Dublin [Details]
2004
ESAI Annual Conference.
(2004) ESAI Annual Conference. [Oral Presentation], The Changing Nature of Early Childhood Care and Education in Ireland, NUI Maynooth [full-text] [Details]
2004
Centre for Early Childhood Development and Education International Conference.
(2004) Centre for Early Childhood Development and Education International Conference. [Oral Presentation], Quality - A Global Issue? An International Review of Quality in Early Childhood Care and Education, Dublin Castle, Dublin [full-text] [Details]
2004
International Human Development Conference.
(2004) International Human Development Conference. [Oral Presentation], A Historical Overview of our Conceptualisation of Childhood in Ireland in the Twentieth Century, St. Patrick's College of Education, Dublin [Details]
2002
ESAI Annual Conference.
(2002) ESAI Annual Conference. [Oral Presentation], Educational Disadvantage in Ireland – A Case Study of Two Designated and Two Non-designated Schools, Trinity College Dublin, Dublin [Details]
Year
Publication
2022
From Purpose to Practice – Primary Curriculum Developments in Ireland: Reflections from the Advisory Panel (Primary).
Hayward, L., Spillane, J., Walsh, T. and Wyse, D. (2022) From Purpose to Practice – Primary Curriculum Developments in Ireland: Reflections from the Advisory Panel (Primary). NCCA, Dublin. [Details]
Year
Publication
2018
Back to the Future: Reflections on a previous period of innovation in early childhood education.
Walsh, T. (2018) Back to the Future: Reflections on a previous period of innovation in early childhood education. Blog [Details]
Year
Publication
2019
Book Review: Education for all?: the legacy of free post-primary education in Ireland, edited by Judith Harford.
Walsh, T. (2019) Book Review: Education for all?: the legacy of free post-primary education in Ireland, edited by Judith Harford. Book Review [DOI] [Details]
Year
Publication
2022
The Draft Primary Curriculum Framework: A Framework of Opportunities (INTO INTOUCH Magazine).
Walsh, T. (2022) The Draft Primary Curriculum Framework: A Framework of Opportunities (INTO INTOUCH Magazine). Policy Contribution [Details]
2022
Review and Redevelopment of the Primary School Curriculum: Challenges and Opportunities (IPPN Leadership+ Magazine).
Walsh, T. (2022) Review and Redevelopment of the Primary School Curriculum: Challenges and Opportunities (IPPN Leadership+ Magazine). Policy Contribution [Details]
2018
Towards an Overview for the Redeveloped Primary School Curriculum: Learning from the Past, Learning from Others.
Walsh, T. (2018) Towards an Overview for the Redeveloped Primary School Curriculum: Learning from the Past, Learning from Others. Dublin: Policy Contribution [Details]
2010
Early Childhood Intervention Project - Country Report: Ireland.
Walsh, T. (2010) Early Childhood Intervention Project - Country Report: Ireland. Policy Contribution [full-text] [Details]
2007
An Audit of Research on Early Childhood Care and Education in Ireland 1990-2006 (Second Edition).
Walsh, T. and Cassidy, P. (2007) An Audit of Research on Early Childhood Care and Education in Ireland 1990-2006 (Second Edition). Policy Contribution [Details]
2005
Insights on Quality – A National Review of Policy, Practice and Research relating to Quality in Early Childhood Care and Education in Ireland 1990-2003.
Walsh, T. (2005) Insights on Quality – A National Review of Policy, Practice and Research relating to Quality in Early Childhood Care and Education in Ireland 1990-2003. Policy Contribution [Details]
2004
Talking About Quality – Report of a Consultation Process on Quality in Early Childhood Care and Education.
Walsh, T. and Duignan, M. (2004) Talking About Quality – Report of a Consultation Process on Quality in Early Childhood Care and Education. Policy Contribution [Details]
2003
An Audit of Research on Early Childhood Care and Education in Ireland 1990-2003.
Walsh, T. (2003) An Audit of Research on Early Childhood Care and Education in Ireland 1990-2003. Policy Contribution [Details]
Year
Publication
2005
Making Connections - A Review of International Policy, Practice and Research relating to Quality in Early Childhood Care and Education. Dublin: Centre for Early Childhood Development and Education.
Schonfeld, H., Kiernan, G. and Walsh. T. (Eds.) (2005) Making Connections - A Review of International Policy, Practice and Research relating to Quality in Early Childhood Care and Education. Dublin: Centre for Early Childhood Development and Education. Guest Editor [Details]
2005
Questions of Quality – Conference Proceedings. Dublin: Centre for Early Childhood Development and Education.
Schonfeld, H., Walsh, T. and O'Brien, S. (Eds.) (2005) (2005) Questions of Quality – Conference Proceedings. Dublin: Centre for Early Childhood Development and Education. Guest Editor [Details]
Year
Publication
2020
Inside Education: Education Historian, Dr Thomas Walsh (Podcast 410).
Walsh, T. (2020) Inside Education: Education Historian, Dr Thomas Walsh (Podcast 410). Podcast [Details]
2020
Policy alignment and coherence in the context of the redeveloped primary school curriculum.
Walsh, T. (2020) Policy alignment and coherence in the context of the redeveloped primary school curriculum. Podcast [Details]
Year
Publication
2021
Beyond Covid19: Crisis lessons and ways forward for Early Childhood Education and Care in Ireland Part 2.
Walsh, T. (2021) Beyond Covid19: Crisis lessons and ways forward for Early Childhood Education and Care in Ireland Part 2. Webinar [Details]
2018
Research in Initial Teacher Education.
Teaching Council (2018) Research in Initial Teacher Education. Webinar [DOI] [Details]
| | Year | Title | Awarding Body |
| --- | --- | --- | --- |
| | 2017 | Eochair Funding Scheme Award | MU Research Development Office |
| | 2020 | Maynooth University Publication Fund | Maynooth University |
| | 2018 | Teaching Council Award John Coolahan Research Support Framework | Teaching Council |
| | 2019 | Maynooth University Researcher Travel Fund | MU Research Development Office |
Professional Associations
| | Association | Function | From / To |
| --- | --- | --- | --- |
| | Member, Maynooth University Social Sciences Institute' | MUSSI brings together, consolidates and scales existing social scientific research expertise and research infrastructure in Maynooth University as part of a single enterprise. | / |
| | International Standing Conference of History of Education | Education | / |
| | Educational Studies Association of Ireland | Education | / |
| | History of Education Society UK | Education | / |
| | Early Childhood Ireland | Education | / |
| | Committee | Function | From / To |
| --- | --- | --- | --- |
| | Steering Committee of the Migrant Teacher Project, Marino Institute of Education | Member | 2017 / |
| | Social Research Ethics Sub Committee (Chair) | Chair | 2021 / 2023 |
| | Social Research Ethics Sub-Committee (Deputy Chair) | Deputy Chair | 2020 / |
| | Early Childhood Ireland Board of Directors | Director | 2015 / |
| | Employer | Position | From / To |
| --- | --- | --- | --- |
| | Maynooth University | Lecturer | 01-SEP-14 / |
| | Department of Education and Skills | Primary Inspector | 01-JUN-07 / 31-AUG-14 |
| | Centre for Early Childhood Development and Education | Development Officer | 01-SEP-02 / 31-MAY-07 |
| | Pope John Paul II NS | Teacher | 01-SEP-98 / 31-AUG-02 |
| | Scoil Thomáis, Dublin 15 | Teacher | 01-SEP-97 / 31-AUG-98 |
| | Year | Institution | Qualification | Subject |
| --- | --- | --- | --- | --- |
| | 1997 | St. Patrick's College, DCU | B.Ed | Education |
| | 2021 | Kings Inns | Advanced Diploma in Law and Education | Law and Education |
| | 2001 | NUI Maynooth | M.Ed | Education |
| | 2006 | NUI Maynooth | PhD | Education |
| | 2013 | NUI Maynooth | Díoplóma sa Ghaeilge | Gaeilge |
| | 2019 | NUI Maynooth | TEG (B2) | Gaeilge |
| | Language | Reading | Writing | Speaking |
| --- | --- | --- | --- | --- |
| | French | Functional | Functional | Functional |
| | Irish/Gaeilge | Fluent | Fluent | Fluent |
| | Client | Description |
| --- | --- | --- |
| | National Council for Curriculum and Assessment | Commissioned research for the redevelopment of the Primary School Curriculum |
| | National Council for Curriculum and Assessment | Member of the NCCA Advisory Panel on the redevelopment of the primary school curriculum. |
| | Dublin City University | Accreditation Panel Member (M.Ed ECE) |
| | Teaching Council | External Advisor (reviewing applications for qualifications assessment) |
| | Children's Research Network for Ireland and Northern Ireland | Member of the selection and advisory group for a tender on the development of an online catalogue of research in early childhood education and care for children aged from birth to 6 years. |
| | Bangor University and University of Chester: External Expert Advisor | External Expert Advisor for the initial Teacher Education proposal to validate the BA Primary, PGCE Primary and PGCE Secondary programmes developed jointly by Bangor University and University of Chester. |
| | Church of Ireland B.Ed Accreditation Panel | Panel member to assess the B.Ed programme as part of the move to DCU |
| | Mary Immaculate College, Limerick | External Examiner (BA-ECE and BA-ECP) |
| | Department of Education and Skills and Department of Children and Youth Affairs | Technical Expert to the Working Group, drafting the Professional Award Criteria and Guidelines for Level 8 Programmes in Early Childhood Education and Care (ECEC) in Ireland |
| | Journal | Role |
| --- | --- | --- |
| | Irish Educational Studies | Reviewer |
| | Cambridge Journal Of Education | Reviewer |
| | Curriculum Journal | Reviewer |
| | History Of Education | Reviewer |
| | Irish Studies Review | Reviewer |
| | Irish Historical Studies | Reviewer |
| | Description |
| --- | --- |
| | Early Childhood Ireland is a membership organisation who provide a broad range of training, mentoring, information and advocacy services to better shape the systems, policies and practices that impact on the lives of young children |