Educational Technology Officer
Assistive Technology Centre
(01) 708 6722
About
Simon Ahern is the Educational Technology Officer working in the Assistive Technology Centre at Maynooth University since 2007.
Simon supports the assistive technology requirements of students registered with the Disability Office by assessing their individual needs and providing their training on technological packages. He promotes the use of innovative education technology solutions to all MAP students through the Technology Transition Programme training module and also to all Maynooth University students via the Library Information Skills Tutorials (LIST).
Simon holds a Diploma in Assistive Technology and an MA in Linguistics from UCD, and an MSc in Speech and Language Processing from the University of Edinburgh. His areas of special interest include integrating technology into students' daily life as well as accessibility and inclusivity.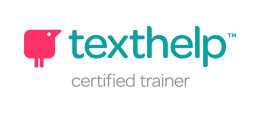 ​