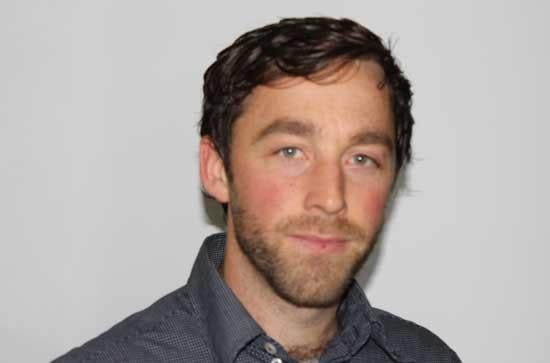 Assistant Professor
Laraghbryan House
4.7
(01) 708 3744
I am currently a Lecturer in Social Policy in the Department of Applied Social Studies in Maynooth. I have researched and published in academic and policy fields of housing and social housing, spatial disadvantage, housing rights, economic inequality, neoliberalism and the welfare state, social justice, and social movements. I have a PhD in political and economic geography from Trinity College Dublin in 2009.
In 2011 I published an academic peer reviewed book, 'Public Private Partnerships in Ireland; Failed experiment or the way forward?' (Manchester University Press in 2011).
I have also published in high quality international peer reviewed journals. For example, drawing from praxis-based research on 'the right to the city' and human rights based approaches (undertaken as a community worker in Dolphin House, Dublin from 2007 to 2013) I have published in the international Journal of Human Rights Practice, Human Geography, and the Irish Journal of Community Work. While I have published on my innovative research into new social movements and civil society in Ireland in Interface, and in Geoforum
While lecturing in the Department of Geography, Maynooth University from 2012 to 2015, I taught a number of undergraduate and postgraduate modules including the third year module, 'Geographies of the Crisis', modules on social science research methods, developed a new second year module 'Human Rights and Spatial Justice', and two new modules for the new MA in Human Geography in 2015, 'Globalisation and Social Movements', and 'Public Engagement'.
Over 2015-2017, I was a Senior Policy Analyst with the inequality research think tank, TASC where I researched the political economy of economic inequality and the welfare state, with a particular focus on housing, financialisation, social policy and inequality. I was lead author of Cherishing All Equally 2016: Economic Inequality in Ireland and 'Home or wealth generator? Inequality, financialisation and the Irish Housing crisis' (TASC, 2017).
I worked between 2017 and 2018 on the H2020 funded Re-InVEST (Rebuilding an Inclusive, Value-based Europe of Solidarity and Trust through Social Investments) project. It involved research (qualitative and quantitative) into EU and national state social policy (in the water, housing, finance, childcare and early childhood education, labour market, and health sectors) across 13 EU countries. I co-developed, with the Irish Principal Investigator on Re-InVEST, Dr Mary Murphy, the Re-InVEST project's methodological approach, the Participatory Action Human Rights and Capabilities Approach (PAHRCA), and the PAHRCA Toolkit.
I continue to research and publish in the area of housing policy, housing rights, inequality and social movements.
I am also a public intellectual and regularly contribute to discussion of contemporary social, economic and political issues on national media such as RTE's Late Debate, RTE Brainstorm, the Irish Times, Newstalk Radio and contribute to public events dealing with these issues.


Year
Publication
2020
Housing Shock: The Irish Housing Crisis and how to solve it.
Hearne, R. (2020) Housing Shock: The Irish Housing Crisis and how to solve it. Bristol: Policy Press. [Details]
2011
Public Private Partnerships in Ireland: Failed Experiment or the Way Forward for the State?.
Dr Rory Hearne (2011) Public Private Partnerships in Ireland: Failed Experiment or the Way Forward for the State?. : Manchester University Press. [Details]
 
Year
Publication
2019
'Capabilities and human rights in practice; the case study of participatory research on marketisation and homelessness in Dublin'
Hearne, R. & Murphy, M. (2019) 'Capabilities and human rights in practice; the case study of participatory research on marketisation and homelessness in Dublin' In: Capabilities and Social Policy: Concepts, measurements and application. London: Policy Press. [Details]
2019
'Gendering homelessness policy knowledge through participation and action research'
Hearne, R. & Murphy, M. (2019) 'Gendering homelessness policy knowledge through participation and action research' In: Producing knowledge, reproducing gender: Power, production and practice in contemporary Ireland. Dublin: UCD Press. [Details]
2018
'The place of home: The relational articulation of housing crisis and activism in post-crash Ireland'
Hearne, R., O Callaghan, C., Kitchin, R., Di Feliciantonio, C. (2018) 'The place of home: The relational articulation of housing crisis and activism in post-crash Ireland' In: A Century of Housing Struggles: The 1915 Rent Strikes and Beyond. London: Rowman & Littlefield. [Details]
2017
'Housing and Austerity'
Kitchen, R. Hearne, R., O Callaghan, C. (2017) 'Housing and Austerity' In: Austerity and Recovery in Ireland. Oxford: Oxford University Press. [Details]
2014
'Housing management and the social renting tenant experience'
Dr Rory Hearne (2014) 'Housing management and the social renting tenant experience' In: Public and Private Renting in Ireland. IPA. [Details]
2014
'Actually-Existing Neoliberalism: Public-Private Partnerships in Public Service and Infrastructure Provision in Ireland'
Dr Rory Hearne (2014) 'Actually-Existing Neoliberalism: Public-Private Partnerships in Public Service and Infrastructure Provision in Ireland' In: Neoliberal Urban Policy and the Transformation of the City. Palgrave Macmillan. [Details]
2014
'The importance of standards and community: Tenants experience of social housing in Ireland'
Hearne, R (2014) 'The importance of standards and community: Tenants experience of social housing in Ireland' In: Public and Private Renting in Ireland. Dublin: Institute of Public Administration. [Details]
2014
'Spatial Justice and Housing in Ireland'
Dr Rory Hearne, Dr Rob Kitchin, Dr Cian O Callaghan (2014) 'Spatial Justice and Housing in Ireland' In: Spatial Justice and the Irish Crisis. Royal Irish Academy. [full-text] [Details]
2014
'The Collapse of PPPs: Prospects for Social Housing Regeneration After the Crash; Rory Hearne and Declan Redmond '
Dr Rory Hearne, Dr Declan Redmond (2014) 'The Collapse of PPPs: Prospects for Social Housing Regeneration After the Crash; Rory Hearne and Declan Redmond ' In: Neoliberal Urban Policy and the Transformation of the City. Palgrave Macmillan. [Details]
 
Year
Publication
2018
'An absence of rights: Homeless families and social housing marketisation in Ireland'
Hearne R.;Murphy M. (2018) 'An absence of rights: Homeless families and social housing marketisation in Ireland'. Administration, 66 (2):9-31 [DOI] [full-text] [Details]
2018
'Taking liberties with democracy? On the origins, meaning and implications of the Irish water wars'
Hearne R.;Boyle M.;Kobayashi A. (2018) 'Taking liberties with democracy? On the origins, meaning and implications of the Irish water wars'. Geoforum, [DOI] [full-text] [Details]
2016
'Privatising Public Housing Redevelopment: Grassroots Resistance, Co-operation and Devastation in three Dublin Neighbourhoods'
Norris, M, Hearne, R (2016) 'Privatising Public Housing Redevelopment: Grassroots Resistance, Co-operation and Devastation in three Dublin Neighbourhoods'. Cities, [Details]
2015
'The Irish Water War'
Hearne, R (2015) 'The Irish Water War'. INTERFACE JOURNAL, [Details]
2014
'Creating utopia through real struggle: lessons from practical experiences of symbiotic strategies for transformation in austerity Ireland'
Dr Rory Hearne (2014) 'Creating utopia through real struggle: lessons from practical experiences of symbiotic strategies for transformation in austerity Ireland'. IRISH JOURNAL OF SOCIOLOGYJOURNAL OF SOCIOLOGY, Forthcoming [Details]
2014
'Achieving a Right to the City in practice: reflections on community struggles in Dublin'
Hearne, R (2014) 'Achieving a Right to the City in practice: reflections on community struggles in Dublin'. Human Geography, [Details]
2014
'Using the Human Rights Based Approach to Tackle Housing Deprivation in an Irish Urban Housing Estate in Journal of Human Rights Practice'
Dr Rory Hearne & Dr Padraic Kenna (2014) 'Using the Human Rights Based Approach to Tackle Housing Deprivation in an Irish Urban Housing Estate in Journal of Human Rights Practice'. Journal of Human Rights Practice, 6 :1-25 [Details]
2013
'Realising the 'Right to the City': developing a human rights based framework for the regeneration of areas of urban disadvantage published in the International Journal of Law in the Built Environment'
Dr Rory Hearne (2013) 'Realising the 'Right to the City': developing a human rights based framework for the regeneration of areas of urban disadvantage published in the International Journal of Law in the Built Environment'. International Journal of Law in the Built Environment, 5 [Details]
2012
'Exploring the Human Rights Based Approach to achieving housing rights; a community development analysis' in Irish Journal of Community Work'
Dr Rory Hearne (2012) 'Exploring the Human Rights Based Approach to achieving housing rights; a community development analysis' in Irish Journal of Community Work'. To be added, 3 [Details]
2009
'Origins, development and outcomes of Public Private Partnerships in Ireland: the case of PPPs in social housing regeneration' Published in Combat Poverty Agency Working Paper Series'
Dr Rory Hearne (2009) 'Origins, development and outcomes of Public Private Partnerships in Ireland: the case of PPPs in social housing regeneration' Published in Combat Poverty Agency Working Paper Series'. 09/07 [Details]
2007
'Neoliberalism in public services: a case study of public-private partnerships in Irish Schools'
Dr Rory Hearne (2007) 'Neoliberalism in public services: a case study of public-private partnerships in Irish Schools'. 6 [Details]
2006
'Neoliberalism, public services and PPPs in Ireland Published in in Progress in Irish Urban Studies'
Dr Rory Hearne (2006) 'Neoliberalism, public services and PPPs in Ireland Published in in Progress in Irish Urban Studies'. To be added, 2 [Details]
Year
Publication
2013
'Starting Afresh: Housing Associations, Stock Transfer and Regeneration'
Dr Rory Hearne (2013) 'Starting Afresh: Housing Associations, Stock Transfer and Regeneration' Cluid Housing Association, Special Report on Housing Associations and Regeneration . [Details]
Year
Publication
2018
Participation, empowerment and policy: reflecting on the ReInVest Participatory Action Human Rights and Capability Approach with homeless families in Dublin
Hearne, R & Murphy, M. (2018) Participation, empowerment and policy: reflecting on the ReInVest Participatory Action Human Rights and Capability Approach with homeless families in Dublin European Congress of Qualitative Inquiry [Details]
2017
Social Investment, Human Rights and Capabilities in practice; the case study of homelessness in Dublin
Hearne, R & Murphy, M. (2017) Social Investment, Human Rights and Capabilities in practice; the case study of homelessness in Dublin European Network for Social Policy Analysis 2017 [Details]
Year
Publication
2019
Financialisation and the Right to Housing.
Hearne, R. (2019) Financialisation and the Right to Housing. [Oral Presentation], The Right to Housing in the Neo-Liberal Era Human Rights Centre at the University of Essex i, Essex [Details]
2018
Engaging communities in housing rights.
Hearne, R. (2018) Engaging communities in housing rights. [Oral Presentation], EU Economic Governance and the Charter, Centre for Human Rights NUIG [Details]
2018
Financialisation and the Irish Housing Crisis.
Hearne, R. (2018) Financialisation and the Irish Housing Crisis. [Oral Presentation], Post-Crash Cities Workshop: Housing Financialisation, late-Neoliberalism and Community Responses, Maynooth University [Details]
2018
Empowerment through the co-construction of new knowledge: participatory action-research from a human rights and capability perspective.
Rory Hearne (2018) Empowerment through the co-construction of new knowledge: participatory action-research from a human rights and capability perspective. [Oral Presentation], Re-Invest Paris, Paris [Details]
2018
The impact of housing on wellbeing.
Hearne R. (2018) The impact of housing on wellbeing. [Oral Presentation], Irish Council for Psychotherapy Annual Conference, Dublin GoldenLane Hilton Hotel [Details]
2018
Participation, empowerment and policy: reflecting on the RE-InVEST Participatory Action Human Rights and Capability Approach with homeless families in Dublin.
Hearne, R & Murphy, M. (2018) Participation, empowerment and policy: reflecting on the RE-InVEST Participatory Action Human Rights and Capability Approach with homeless families in Dublin. [Oral Presentation], European Congress of Qualitative Inquiry 2018,, KU Leuven [Details]
2018
The de-construction of home: homeless families' experience of marketisation and Family Hub emergency accommodation.
Hearne, R. (2018) The de-construction of home: homeless families' experience of marketisation and Family Hub emergency accommodation. [Oral Presentation], Conference of Irish Geographers 2018, Maynooth [Details]
2018
Transitioning in & beyond neoliberalism: theorising praxis-lines of hope for Marx's "grave-diggers".
Hearne, R. (2018) Transitioning in & beyond neoliberalism: theorising praxis-lines of hope for Marx's "grave-diggers". [Oral Presentation], The ReBirth of Marxism: haunting the future, Department of Sociology, Maynooth [Details]
2018
Why we occupy? Scholar Activists and the Occupation of Apollo House.
Hearne, R., Boyle, M. & Kobayashi A (2018) Why we occupy? Scholar Activists and the Occupation of Apollo House. [Oral Presentation], Annual Association of American Geographers, New Orleans [Details]
2018
Communicating Research for Social Justice.
Hearne, R. (2018) Communicating Research for Social Justice. [Oral Presentation], Communicating Research in Our Environment: Innovating research for impact to academy and beyond, Department of Geography TCD [Details]
2018
Homelessness and Family Hubs - the policy context.
Hearne, R. (2018) Homelessness and Family Hubs - the policy context. [Oral Presentation], Through the Cracks Launch, Dail Eireann, Kildare Street [Details]
2017
Prospects for PPP and Privately Financed Infrastructure in Ireland.
Rory Hearne (2017) Prospects for PPP and Privately Financed Infrastructure in Ireland. [Oral Presentation], The University of Limerick and the International Public-Private Partnerships Scholars Network 'International Perspectives on the Performance and Challenges of Public Private Partnerships', University of Limerick [Details]
2017
The Irish Water War: Ireland's Delayed Anti-Austerity Movement & New Spaces of Contentious Politics in Ireland.
Rory Hearne (2017) The Irish Water War: Ireland's Delayed Anti-Austerity Movement & New Spaces of Contentious Politics in Ireland. [Oral Presentation], Conference of Irish Geographers 2017, UCC [Details]
2017
New Inequalities in Irish Housing.
Rory Hearne (2017) New Inequalities in Irish Housing. [Oral Presentation], Housing in Ireland: Philosophy, Policies and Results, Trinity College [Details]
2017
Constructing Solidarity in Crisis; the contrasting experiences of housing and water in Ireland.
Rory Hearne (2017) Constructing Solidarity in Crisis; the contrasting experiences of housing and water in Ireland. [Oral Presentation], Solidarity in Ireland: Rhetoric or Reality? Research Forum, UCD [Details]
2016
Neoliberalism and financialisation in three phases of the Irish housing crisis.
Rory Hearne (2016) Neoliberalism and financialisation in three phases of the Irish housing crisis. [Oral Presentation], Social Policy in Recession and Recovery, Irish Social Policy Association, Dublin [Details]
2016
Understanding the Irish Housing Crisis: A political economy approach.
Rory Hearne (2016) Understanding the Irish Housing Crisis: A political economy approach. [Oral Presentation], Understanding the Irish Housing Crisis: A political economy approach, UCD Geary Institute [Details]
2016
The role of social movements, Left politics & civil society in the transformation of neoliberal capitalism and austerity: what evidence from Ireland?.
Rory Hearne (2016) The role of social movements, Left politics & civil society in the transformation of neoliberal capitalism and austerity: what evidence from Ireland?. [Oral Presentation], Sociological Association of Ireland, Annual Conference, University of Limerick [Details]
Year
Publication
2013
European Protection on Social Rights and Austerity.
Dr Rory Hearne (2013) European Protection on Social Rights and Austerity. Magazine Article [Details]
2012
PPPie in the Sky.
Dr Rory Hearne (2012) PPPie in the Sky. Magazine Article [Details]
Year
Publication
2018
• Why Housing Programmes Are Not Working for Homeless Families.
Hearne, R (2018) • Why Housing Programmes Are Not Working for Homeless Families. Newspaper Articles [Details]
2018
Generation Rent Locked Out of Home Ownership.
Hearne, R. (2018) Generation Rent Locked Out of Home Ownership. Newspaper Articles [Details]
2018
Why fixing Ireland's housing crisis requires a change of policy.
Hearne, R. (2018) Why fixing Ireland's housing crisis requires a change of policy. Newspaper Articles [Details]
2017
• Why Government Response to Housing Crisis has Failed.
Rory Hearne (2017) • Why Government Response to Housing Crisis has Failed. Newspaper Articles [Details]
2016
• How the Government Should Tackle the Housing Crisis.
Rory Hearne (2016) • How the Government Should Tackle the Housing Crisis. Newspaper Articles [Details]
2015
The State Must Intervene in the Housing Market.
Rory Hearne (2015) The State Must Intervene in the Housing Market. Newspaper Articles [Details]
2014
Column: A home is a human right – not a commodity.
Dr Rory Hearne (2014) Column: A home is a human right – not a commodity. Newspaper Articles [Details]
2014
Column: Austerity has exacerbated inequality across our society.
Dr Rory Hearne (2014) Column: Austerity has exacerbated inequality across our society. Newspaper Articles [Details]
2014
Column: The Reform Alliance – should we expect radical change… or more of the same?.
Dr Rory Hearne (2014) Column: The Reform Alliance – should we expect radical change… or more of the same?. Newspaper Articles [Details]
2013
Column: The governments controlling the euro are no friends of Ireland.
Dr Rory Hearne (2013) Column: The governments controlling the euro are no friends of Ireland. Newspaper Articles [Details]
2013
Column: Do protests have any real impact?.
Dr Rory Hearne (2013) Column: Do protests have any real impact?. Newspaper Articles [Details]
2013
Column: Austerity isn't working – so what alternatives exist for October's Budget?.
Dr Rory Hearne (2013) Column: Austerity isn't working – so what alternatives exist for October's Budget?. Newspaper Articles [Details]
2011
Its Time to Tax Wealth-in the Irish Times.
Dr Rory Hearne (2011) Its Time to Tax Wealth-in the Irish Times. Newspaper Articles [Details]
2010
Why Should We Be Paying for the Mistakes of Bankers.
Dr Rory Hearne (2010) Why Should We Be Paying for the Mistakes of Bankers. Newspaper Articles [Details]