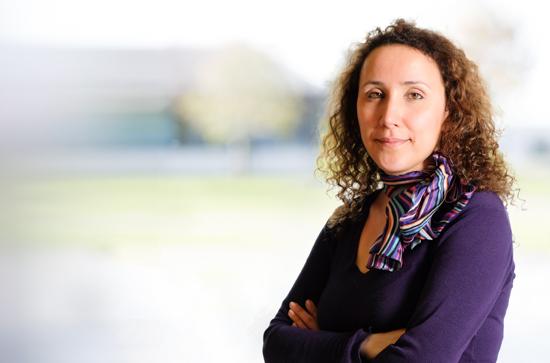 Lecturer / Assistant Professor; MA Programme Co-ordinator
Iontas Building
Ground Floor
Office 0.19B
(01)
I joined the Department of English at Maynooth University as Lecturer in Postcolonial and Global Literatures, after being Lecturer in World Literature at Goldsmiths (University of London), and previously, Postdoctoral Research Fellow at the Orient Institut Beirut (Max Weber Foundation), ESRC "Partnership for Conflict, Crime and Security Research" Postdoctoral Research Associate at the University of Kent, and visiting lecturer at UCD, having completed a PhD at the University of Nottingham, UK.

My teaching and research interests include literary and cultural production engaging forced displacement, postcolonialism and decoloniality, Middle-Eastern and Mediterranean studies, modern Arab (including diasporic) literature and film, modern Turkish and Kurdish literature in translation, critical geographies and the environmental humanities, the 'right to the city' in literature and film, human rights and humanitarianism, peacekeeping and peace-building, and post-conflict memory studies.
Among various other publications, I am the author of "Anticipating" the 2011 Arab Uprisings: Revolutionary Literatures and Political Geographies (Palgrave, 2013) and Monumental Space in the Post-Imperial Novel: An Interdisciplinary Study (Continuum, 2012; and in paperback, Bloomsbury Academic, 2013). I co-edited The Ethics of Representation in Literature, Art, and Journalism: Transnational Responses to the Siege of Beirut (Routledge, 2013) and James Joyce and the Nineteenth-Century French Novel (Rodopi, 2011).
In 2014, I co-directed and co-produced the Research Councils UK-funded documentary film White Flags that focuses on peace-building through memory projects and the arts in post-war Beirut. Screenings and Q&A included: Institute of Contemporary Arts, London; Being Human Festival, UK; World Poetry Day, Nicosia; Mansion Cultural Centre, Beirut.

Recent and forthcoming publications focus on migrant and refugee cultural production (primarily Arab and Kurdish) at the crossroads of bio/necropolitics, more-than-human rights, the environmental and medical humanities and experimental aesthetics of forced displacement. I am currently working on a monograph provisionally titled 'Arab (Im)Mobilities and Experimental Form'.
Recently completed and ongoing PhD supervision includes: "The Production of Space and its Subversive Functions in Contemporary Lebanese Literature" (Farah Aridi, Goldsmiths, completed) "The Body and the Environment in Contemporary Iraqi Literature" (Reema Hassan, MU, ongoing) and, as second supervisor, a project exploring the work of Teju Cole (Andrew Clarke, MU, ongoing).

I am senior co-investigator, with Prof Sinead McGilloway (Principal Investigator-Founder Director of Maynooth Centre for Mental Health and Community Research) and Dr Anthony Malone (senior co-investigator-Maynooth Dep of Education), on a funded (QFI) research programme, titled SALaM-Ireland, part of an international collaboration based at the University of Washington in St Louis. This is a mixed-methods engaged research project that seeks to assess the psychosocial needs of post-primary school students (13-18 years) resettled to Ireland from Arab-majority countries and to identify potential school-based and creative strategies to foster support for this population.

I am Co-Chair of Maynooth University Sanctuary Committee and a member of Scholars at Risk-Maynooth.
I am co-founder of the Irish Network of Middle Eastern and North African Studies (INMENAS).

Since 2016, I have been commissioning editor for the Arab, Middle Eastern, and North African (including diasporic) Literatures and Cultures volumes of the Literary Encyclopedia.

From 2016 to 2019, I was a member of the Executive Council of the International Comparative Literature Association.
From February 2019 to January 2022, I coordinated the MA English: Literatures of Engagement.
Recently, I co-designed the interdisciplinary, cross-departmental Master of Arts: Cultures of Migration in the Faculty of Arts, Celtic Studies and Philosophy.

In October 2021, I convened a free online course on "Global Migrant Literature and Culture" that is part of "A Pilot Project to Enhance Equal Participation and Inclusivity in the Virtual Learning Environment", for which I received funding (with colleagues in the Department of Law) from the MU Equality, Diversity and Inclusion Fund and the support of Kildare Libraries.
I was a Judge of the 2021 International Dublin Literary Award.
Since late 2021 I am a member of the Jury of the Rooney Prize for Irish Literature.
Post Doctoral Fellows/Research Team
|   | Researcher Name | Project | Role | Funding Body |
| --- | --- | --- | --- | --- |
| | Edmund Chapman | The Language of Refuge | Post Doctorate | Irish Research Council (IRC) |
Professional Associations
| | Association | Function | From / To |
| --- | --- | --- | --- |
| | International Comparative Literature Association | Member of the Executive Council | 01-AUG-16 / 01-AUG-19 |
| | European Association for Commonwealth Literatures and Language Studies | Member | / |
| | Irish Association for American Studies | Member | / |
| | Irish Network for Middle Eastern and North African Studies | Co-founder; Founding member | 01-JUL-20 / |
| | Centre for Comparative Literature at Goldsmiths, University of London | Affiliated Member | 01-SEP-20 / |
| | Multilingual Locals & Significant Geographies: For a New Approach to World Literature (MULOSIGE). An ERC Horizon 2020 project at SOAS | Critical Friend | 01-JUN-19 / |
| | European Association of Modern Arabic Literature | Member | 01-JUN-18 / |
| | Committee | Function | From / To |
| --- | --- | --- | --- |
| | University of Sanctuary Committee | Member | 2019 / |
| | Commemorations Committee | Member | / |
| | Postgraduate Teaching | Coordinator of MA/Chair of Working Group | 2019 / |
| | Scholars at Risk Network Ireland-Maynooth University Committee | Member | 2019 / |
| | Year | Institution | Qualification | Subject |
| --- | --- | --- | --- | --- |
| | 2009 | University of Nottingham | PhD | English Studies (Global Literatures) |
| | Language | Reading | Writing | Speaking |
| --- | --- | --- | --- | --- |
| | Arabic | Fluent | Fluent | Fluent |
| | English | Fluent | Fluent | Fluent |
| | French | Fluent | Fluent | Fluent |
| | Italian | Functional | Functional | Functional |
| | Client | Description |
| --- | --- | --- |
| | Dublin UNESCO City of Literature | Member of Judging Panel of 2021 International Dublin Literary Award |
| | Rooney Prize for Irish Literature | Member of the jury for the Rooney Prize for Irish Literature |
| | Journal | Role |
| --- | --- | --- |
| | Literary Encyclopedia | Editor |
| | | Reviewer |
| | Routledge | Reviewer |
| | Journal Of Postcolonial Writing | Reviewer |
| | British Journal Of Middle Eastern Studies | Reviewer |
| | Political Geography | Reviewer |
| | Contemporary Women'S Writing | Reviewer |
| | Postcolonial Text | Reviewer |
| | Diaspora | Reviewer |
| | Journal Of North African Studies | Reviewer |
| | Description |
| --- | --- |
| | BBC World Service 2-hour "Weekend Show" Guest in 2014, 2015, 2016, 2018, 2019 (commenting on political, socio-economic, and cultural news and exploring aspects of my academic research and teaching). |
| | Member of the Board of Literature Ireland |
| | Featured expert on the RTE documentary: Peacekeepers: The Irish in South Lebanon |
Teaching includes:

Year 3 UG Core module EN302 Critical Geographies (module coordinator and co-lecturer with Dr Corley, ongoing)

Year 3 UG Core module EN303 Experimental Forms (co-lecturer with Dr Sullivan, ongoing)

Year 3 UG Elective EN379 Global Arab Migrant Writing and Film (ongoing)

Year 2 Core module EN204 Literatures of Place (module coordinator and co-lecturer with Dr Corley, 2018-19)
Year 2 Great Books (co-teaching with colleagues, ongoing)

MA Elective EN6012 Imagining The Post-Imperial City
"Gaza" Section on MA Elective EN6006 Zionism, Palestinian Nationalism and Culture

PhD Supervision:

Completed: "The Production of Space and its Subversive Functions in Contemporary Lebanese Literature" (Farah Aridi, Goldsmiths)

Ongoing: as principal supervisor: "The Body and the Environment in Contemporary Iraqi Literature" (Reema Hassan, MU)
Ongoing: as second supervisor, "'Describe the Problem Properly': Hybridity and Ambiguity in the work of Teju Cole" (Andrew Clarke, MU)