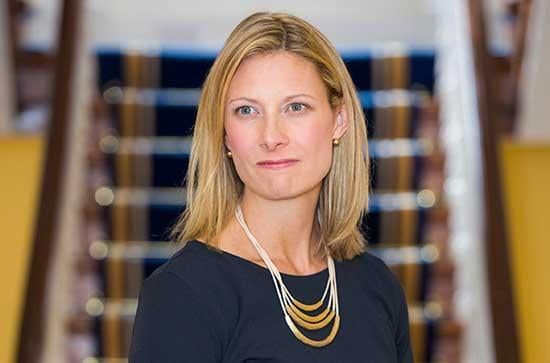 About
Rebecca Doolin is the Director of Development and External Relations at Maynooth University, where she oversees Communications, Marketing, Alumni and Fundraising activities. She also leads the philanthropic work of the Maynooth University Foundation. Rebecca leads the external relations functions of the university, with a focus on philanthropy and alumni relations and the overall strategic direction of the University's communications and profile-building activities.

Rebecca arrived at Maynooth in 2014 from Boston, where she worked at a communications and public affairs consulting firm advising a variety of colleges, companies, and non-profit organisations, many focused on the education and health care sectors.
Rebecca has worked in a communications capacity on a number of political campaigns in the U.S. She served as Press Secretary to U.S. Senator Byron Dorgan (D-ND) in Washington, DC from 2003 to 2006, and as Communications Director for the Maine Democratic Party during President Obama's successful election campaign in 2008.
Rebecca also worked as the Manager of Public Affairs at The Queen's Health Systems, the largest hospital system in the U.S. state of Hawaii. She began her career as a journalist, covering environmental issues and the legal/lobbying industry in Washington, DC.
Rebecca earned her B.A. magna cum laude in American Studies from Colby College in Waterville, Maine. She also studied education policy and access to higher education at Harvard University's Graduate School of Education, where she earned an Ed.M. in 2003.