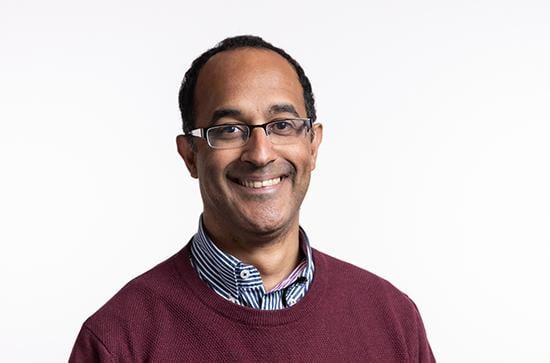 Lecturer/Assistant Professor
Rye Hall
Ground
F
(01) 474 7756
Dr. Patrick Rigot-Müller is a lecturer in Operations and Supply Chain at Maynooth University School of Business. His research interests include Maritime Transport, Sustainable Supply Chains and Global Logistics. He has previously worked for Normandy Business School and Newcastle University (School Of Marine Science and Technology).He has published articles in conferences and peer-reviewed academic journals such as, recently, Transportation Research Part A, Energy Policy or Technological Forecasting and Social Change.

He has delivered Executive Education courses for more than 10 years for many institutions such as Ecole Polytechnique de Lausanne, HEC Paris, Imperial College London, ESSEC, Ecole Centrale Paris, and he taught the Supply Chain graduate course for Ecole des Ponts ParisTech.

He has an extensive industry background with more than 15 years of consulting in Supply Chain. His projects were carried out in the areas of industrial strategy, logistics strategy, network design, shipping plan optimisation, outsourcing, warehouse operations, forecasting and S&OP process design, investment analysis, warehouse construction... for a wide range of companies and organisations such as Total, L'Oréal, Solvay, Nespresso, Lexmark, Sephora, Alcatel-Lucent, Ministère de la Défense, Ministère des Transports, Novartis, Veolia, Vallourec, Essilor.

Maritime Transport and shipping emissions
Arctic Shipping
Sustainable Supply Chain Management
Ports and Maritime Logistics
 
Year
Publication
2018
'Analysing the heavy goods vehicle "écotaxe" in France: Why did a promising idea fail in implementation?'
Rigot-Müller P. (2018) 'Analysing the heavy goods vehicle "écotaxe" in France: Why did a promising idea fail in implementation?'. Transportation Research Part A: Policy and Practice, 118 :147-173 [DOI] [full-text] [Details]
2018
'Arctic navigation: Stakes, benefits and limits of the polaris system'
Fedi L.;Etienne L.;Faury O.;Rigot-Müller P.;Stephenson S.;Cheaitou A. (2018) 'Arctic navigation: Stakes, benefits and limits of the polaris system'. Journal of Ocean Technology, 13 (4):58-71 [full-text] [Details]
2014
'Dry bulk shipping flows to 2050: Delphi perceptions of early career specialists'
Dinwoodie, J;Landamore, M;Rigot-Muller, P (2014) 'Dry bulk shipping flows to 2050: Delphi perceptions of early career specialists'. Technological Forecasting and Social Change, 88 :64-75 [DOI] [full-text] [Details]
2014
'The role of sea ports in end-to-end maritime transport chain emissions'
Gibbs, D;Rigot-Muller, P;Mangan, J;Lalwani, C (2014) 'The role of sea ports in end-to-end maritime transport chain emissions'. Energy Policy, 64 :337-348 [DOI] [full-text] [Details]
2013
'Optimising end-to-end maritime supply chains: a carbon footprint perspective'
Rigot-Muller, P;Lalwani, C;Mangan, J;Gregory, O;Gibbs, D (2013) 'Optimising end-to-end maritime supply chains: a carbon footprint perspective'. International Journal of Logistics Management, 24 :407-425 [DOI] [full-text] [Details]
2013
'Maritime oil freight flows to 2050: Delphi perceptions of maritime specialists'
Dinwoodie, J;Tuck, S;Rigot-Muller, P (2013) 'Maritime oil freight flows to 2050: Delphi perceptions of maritime specialists'. Energy Policy, 63 :553-561 [DOI] [full-text] [Details]
 
Year
Publication
2019
'L'impact de la gestion du risque sur l'attractivité du passage du nord-est'
Faury, O., Etienne, L., Fedi, L., Rigot-Muller, P., Cheaitou, A., Stephenson, S. (2019) 'L'impact de la gestion du risque sur l'attractivité du passage du nord-est' In: Baltic Arctic – Strategic Perspective. Le Havre: Les Océanides - SEFACIL Foundation. [Details]
Year
Publication
2020
Application and analysis of the IMO taxonomy on casualty investigation over 20 years of marine accidents in the Russian Arctic
Fedi, L; Faury, O.; Etienne, L.; Cheaitou, A.; Rigot-Muller, P. (2020) Application and analysis of the IMO taxonomy on casualty investigation over 20 years of marine accidents in the Russian Arctic IAME 2020 Hong Kong , 10-JUN-20 - 13-JUN-20 [Details]
2020
The loading capacity of the convoy for the transit of container along the Northeast passage
Faury, O.; Etienne, L.; Cheaitou, A.; Rigot-Muller, P.; Fedi, L; (2020) The loading capacity of the convoy for the transit of container along the Northeast passage IAME 2020 Hong Kong , 10-JUN-20 - 13-JUN-20 [Details]
2019
How attractive is the Northern Sea Route for container shipping? An economic model
Faury, O., Cheaitou, A., Etienne, L., Fedi, L., Rigot-Muller, P., Stephenson, S. (2019) How attractive is the Northern Sea Route for container shipping? An economic model IAME 2019 Athens, , 26-JUN-19 - 28-AUG-19 [Details]
2018
Ship routing and scheduling for the assembly of a LNG plant in the arctic: a decision support system
Rigot-Muller, P.; Etienne, L.; Faury, O.; Stephenson, S. (2018) Ship routing and scheduling for the assembly of a LNG plant in the arctic: a decision support system Euroma 2018 Budapest, , 25-JUN-18 - 26-JUN-18 [Details]
2017
Irish trade routes and Brexit: a logistics segmentation
Rigot-Muller P. (2017) Irish trade routes and Brexit: a logistics segmentation IPASPORT Conference '17 [Details]
2016
Measuring Maritime Transport Carbon Footprint Supply Chains: a vessel-rating approach
Rigot-Muller P., Lalwani C., Mangan J., Gibbs D. (2016) Measuring Maritime Transport Carbon Footprint Supply Chains: a vessel-rating approach International Symposium on Logistics 2016 [Details]
2012
Optimizing End-to-End Maritime Supply Chains Under a Carbon Footprint Perspective
Lalwani C., Mangan J., Gibbs D., Rigot-Muller P. (2012) Optimizing End-to-End Maritime Supply Chains Under a Carbon Footprint Perspective International Symposium on Logistics 2012 [full-text] [Details]
2012
Improving the environmental performance of maritime transport in global supply chains
Rigot-Muller P., Lalwani C., Mangan J., Gibbs D., Dinwoodie J. (2012) Improving the environmental performance of maritime transport in global supply chains 9emes Rencontres Internationales de la Recherche en Logistique [Details]
2012
Dry Bulk Shipping Movements to 2050: A Delphi Approach
Dinwoodie J., Landamore M., Rigot-Muller P. (2012) Dry Bulk Shipping Movements to 2050: A Delphi Approach Logistics Research Network 2012 [Details]
2012
Assessing Emissions of UK International Maritime Traffic
Rigot-Muller P., Lalwani C., Mangan J., Dinwoodie J.. (2012) Assessing Emissions of UK International Maritime Traffic Low Carbon Shipping International Conference [Details]
2012
Mapping UK International Seaborne Trade and Traffic
Rigot-Muller P., Lalwani C., Mangan J., Dinwoodie J.. (2012) Mapping UK International Seaborne Trade and Traffic Low Carbon Shipping International Conference [Details]
2012
Oil Tanker Flows Involving the UK to 2050: A Delphi Survey
Dinwoodie J., Tuck S., Rigot-Muller P. (2012) Oil Tanker Flows Involving the UK to 2050: A Delphi Survey Low Carbon Shipping International Conference [Details]
2005
3-D Digital Factory and Design Methods: A Case in the Automotive Industry
Rigot-Muller P. (2005) 3-D Digital Factory and Design Methods: A Case in the Automotive Industry Virtual Concept [Details]
Year
Publication
2020
A multimodal model minimizing transit-time and gas emissions for a transport between France and China.
Montier, N.; Rigot-Muller, P.; Faury, O. (2020) A multimodal model minimizing transit-time and gas emissions for a transport between France and China. [Oral Presentation], Devport 2020, Le Havre , 15-OCT-20 - 16-OCT-20 [Details]
2019
Conciliating sales and operations perceptions in supply chain risk management: a case study with a tier-2 supplier in the automotive sector.
Rigot-Muller, P. (2019) Conciliating sales and operations perceptions in supply chain risk management: a case study with a tier-2 supplier in the automotive sector. [Chaired Session], Euro 2019, Dublin , 23-JUN-19 - 26-JUN-19 [Details]
2018
POMS.
Rigot-Muller, P.; Etienne, L.; Faury, O.; Stephenson, S. (2018) POMS. [Oral Presentation], Analysing the impact of the POLARIS Risk Index in shipping project planning, Granada, Spain , 22-OCT-18 - 24-OCT-18 [Details]
2018
International Workshop on Arctic.
Patrick Rigot-Muller (2018) International Workshop on Arctic. [Oral Presentation], Project management: A routing and scheduling model in arctic routes, Le Havre, France , 15-MAR-18 - 15-MAR-18 [Details]
2015
SITL Paris.
Patrick Rigot-Muller (2015) SITL Paris. [Oral Presentation], Towards the optimisation of maritime value chains, Paris , 02-APR-15 - 02-APR-15 [Details]
2013
IML, AFT-IFTIM.
Patrick Rigot-Muller (2013) IML, AFT-IFTIM. [Chaired Session], La nouvelle logistique : comment allier la performance opérationnelle au Développement Durable ?, Paris , 06-DEC-13 - 06-DEC-13 [Details]
2013
Newton.Vaureal Consulting.
Patrick Rigot-Muller (2013) Newton.Vaureal Consulting. [Invited Lecture], Le partenariat entre la grande distribution et les opérateurs logistiques : exemples au Royaume-Uni, Paris , 18-MAR-13 - 18-MAR-13 [Details]
2012
Medlog 2012.
Patrick Rigot-Muller (2012) Medlog 2012. [Invited Lecture], Les meilleures pratiques de partenariat en formation et recherche, Tangiers , 28-SEP-12 - 29-SEP-12 [Details]
2010
Tyndall Centre.
Patrick Rigot-Muller (2010) Tyndall Centre. [Other], The Fair apportionment of International Shipping Emissions: Theory and Practice, Manchester , 04-NOV-10 - 04-NOV-10 [Details]
2008
XIV Forum Internacional & Expo Logistica.
Patrick Rigot-Muller (2008) XIV Forum Internacional & Expo Logistica. [Invited Lecture], Desenho de Redes de Distribuição para o Continente Europeu: técnicas e ensinamentos, Rio de Janeiro , 12-AUG-08 - 13-AUG-08 [Details]
| | Committee | Function | From / To |
| --- | --- | --- | --- |
| | TK Blue Agency | Member | 2013 / 2017 |
| | Year | Institution | Qualification | Subject |
| --- | --- | --- | --- | --- |
| | 2004 | MinesParisTech, PSL University | Doctorate | Industrial Engineering |
| | 1998 | Paris-Dauphine, PSL University | Master | Scientific Management |
| | 1996 | Federal University of Rio de Janeiro | Engineering | Electronic Engineering / Telecommunications |
|   | Description |
| --- | --- |
| | Invited expert, "Emerging technologies, political and regulatory uncertainties and supply chain models", Supply Chain Summit Round Table 2018, Ballsbridge Hotel, Dublin, 28 November 2018. Link |
| | Invited expert, "Atlantic Action Plan consultation: Developing TEN-T, Sort Sea Shipping and Smart Ports", European Commission Maritime Affairs workshop, Agriculture House, Dublin, 8 October 2018 |
| | Invited expert, "Review of UK Shipping Emissions", Stakeholders meeting, Committee on Climate Change, The British Chamber of Shipping, 23 may 2011 Link |
| | Invited expert, "Developing Green Supply Chain Performance Measures", Green Logistics Focus Group, The Chartered Institute of Logistics and Transport, 25-26 January 2012 Link |
| | Language | Reading | Writing | Speaking |
| --- | --- | --- | --- | --- |
| | English | Fluent | Fluent | Fluent |
| | Portuguese | Fluent | Fluent | Fluent |
| | French | Fluent | Fluent | Fluent |
| | Employer | Position | From / To |
| --- | --- | --- | --- |
| | Maynooth University School of Business | Lecturer in Operations & Supply Chain Management | 16-JAN-17 / |
| | Normandy Business School - Paris campus | Lecturer in Supply Chain & Operations | 01-SEP-14 / 30-DEC-16 |
| | Newton.Vaureal Consulting | Senior Manager in Supply Chain Management | 11-MAR-13 / 29-AUG-14 |
| | Newcastle University, School of Marine Science and Technology & Hull University Business School | Research Associate | 12-APR-10 / 28-FEB-13 |
| | Newton.Vaureal Consulting | Senior Consultant, Manager in Supply Chain Management | 01-JUL-02 / 31-MAR-10 |
| | Renault S.A. | Research Engineer in Production Systems | 06-JUL-98 / 01-MAR-02 |
| | Journal | Role |
| --- | --- | --- |
| | Transportation Research Part A: Policy And Practice | Guest Editor |
| | Transportation Research Part A: Policy And Practice | Reviewer |
| | Journal Of Cleaner Production | Reviewer |
| | Research In Transportation Economics | Reviewer |
| | Technological Forecasting And Social Change | Reviewer |
Global Supply Chain Management
Operations & Supply Chain