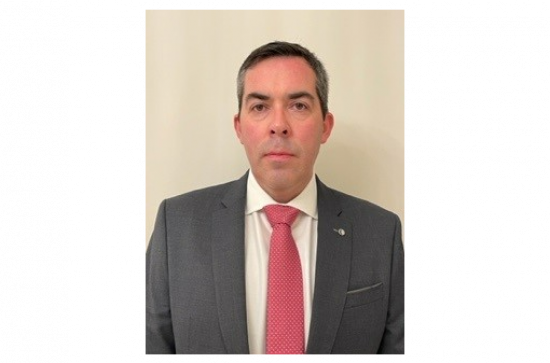 About
As Vice-President International, Patrick leads the development of the Maynooth University's international vision and strategy, working collaboratively with colleagues to shape and deliver the University's international engagement initiatives in support of the new strategic plan. This includes developing a broad array of initiatives designed to provide international experiences for all Maynooth University students and staff through a range of existing and new strategic partnerships. In addition, it also involves working with colleagues and external partners to raise the profile, reputation, and performance of Maynooth University through the global promotion of our education and research strengths, to include international student recruitment across all three Faculties.

Patrick has significant experience at senior leadership level. Prior to joining Maynooth University, he worked at Queen's University Belfast (QUB), the University of Otago, New Zealand, and Dublin City University. Patrick also held a Visiting Professorship at Shanghai University of International Business and Economics.
At QUB, Patrick served as Professor of Marketing, Director (Associate Dean) of Internationalisation, and Interim Head of School (Dean) in Queen's Management School (QMS). During his time at QUB, he was responsible for the QMS Internationalisation Strategy, which led to enhanced international engagement and a significant increase in international student recruitment across the undergraduate and postgraduate portfolio.
Patrick has a track record of working in global regions, including China/Hong Kong, South-East Asia, South Asia, Middle East, North Africa, and North America. In these regions he has developed several international student recruitment partnerships, built research/funding networks and collaborations, recruited visiting scholars, and developed reciprocal immersive student exchanges. He has developed and delivered flying faculty modules in China, as well as seminars/workshops in South-East Asia and Japan.
Patrick is a Full Professor of Marketing in the School of Business. His research interests include theoretical and empirical work investigating the role of trust and distrust in online connected networks. His work also examines consumer privacy-calculus decision-making in the Internet of Things (IoT) era, as well as concepts, theories, and empirical work relating to consumer/business adoption of smart devices and assemblages for value co-creation and delivery purposes. He has published extensively, including in the European Journal of Information Systems, Information and Management, Information Systems Journal, Journal of Business Research and MIS Quarterly. Patrick has secured research income from the British Academy, Economic and Social Research Council, Invest Northern Ireland, as well as various Knowledge Transfer Projects (KTPs) to support his research.
Patrick earned a BA (Hons) Hospitality Management and a PhD (Role of Trust in Online Buying Behaviour) from Ulster University (formerly University of Ulster). He also holds a Postgraduate Certificate in Higher Education Teaching from Queen's University Belfast and a professional HE Teaching and Learning qualification from the Higher Education Academy (FHEA).