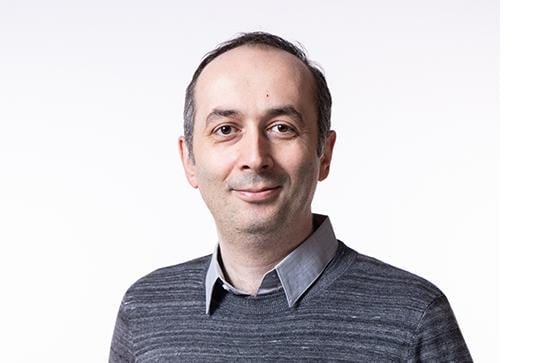 2014- Assistant Professor in Biology (Maynooth University, Ireland)
2011-2014: Project leader & Dozent (Genetics, Georg-August University, Goettingen, Germany)
2012: Associate Professor Degree in Biology (Turkish Higher Education Council, Ankara, Turkey)
2008-2011: Postdoctoral fellow (Georg-August University, Goettingen, Germany)
2003-2007: PhD in Microbiology, Genetics and Biochemistry (Georg-August University, Goettingen, Germany)
2001-2003: MSc in Molecular Biology (Yeast genetics) (Uludag University, Bursa, Turkey)
1996-2000: BSc in Biology (Uludag University, Bursa, Turkey)
Fungal secondary metabolites (SM), including food contaminating mycotoxins (e.g. aflatoxin, sterigmatocystin, fumonisins), antibiotics (e.g. penicillin, cephalosporin) and many other pharmaceuticals have great impact on human activities on earth. SM genes are mostly clustered in the subtelomeric regions of fungal chromosomes. Many SM gene clusters are silenced by facultative heterochromatin and activated upon environmental signals, including light, pH, temperature, organismic interactions, and nutritional conditions during development of the fungus. Our laboratory focuses on understanding of the molecular control mechanisms of SM production and development in the model system Aspergillus nidulans, aflatoxin production and development in Aspergillus flavus and SM-based virulence factors in opportunistic human pathogen A. fumigatus. Fungal development and SM production is coordinated by the regulatory protein complexes. In this context, we are interested in two questions: (I) How are the gene clusters turned on and off at the epigenetic level by the regulatory proteins? (II) What kind of signals are important for the activation of gene clusters and fungal development? While approaching to these questions, we use genetic, biochemical, cell biological methods, including gene disruption, epitope tagging, overexpression, protein enrichment, protein-protein interactions, time-lapse imaging and confocal imaging.
|   | Project | Role | Funding Body / Program | Description | Start Date | End Date | Award (€) |
| --- | --- | --- | --- | --- | --- | --- | --- |
| | GOI Scholarship for Dean Frawley: Analysis of the scaffolding roles of HamE and it's homologs in fungal MAP kinase modules | PI | Irish Research Council (IRC) / Government of Ireland Postgraduate Scholarship | | 01-OCT-18 | 30-SEP-20 | 48000 |
| | Role of scaffold proteins in the control of fungal development and secondary metabolism | PI | / Government State Bodies | | 01-SEP-14 | 01-OCT-18 | 62000 |
| | Epigenetic networks of histone demethylase complexes in coordination of fungal morphogenesis and secondary metabolite production | PI | Science Foundation Ireland / Career Development Award (CDA) | | 01-OCT-14 | 30-SEP-18 | 597630 |
 
Year
Publication
2016
'Fungal MAP-Kinase-Mediated Regulatory Pathways'
Irniger S, Sarikaya-Bayram O, Bayram O (2016) 'Fungal MAP-Kinase-Mediated Regulatory Pathways' In: Biochemistry and Molecular Biology, 3rd Edition The Mycota III. Switzerland: Springer. [Details]
2012
'Identification of protein complexes from filamentous fungi with tandem affinity purification'
Bayram O, Bayram OS, Valerius O, Jöhnk B, Braus G.H (2012) 'Identification of protein complexes from filamentous fungi with tandem affinity purification' In: Methods in Molecular Biology. Humana Press. [DOI] [Details]
Year
Publication
2017
Fungal Jewels: Secondary Metabolites
Keller NP, Palmer J, Bayram O (Ed.). (2017) Fungal Jewels: Secondary Metabolites Lausanne: Frontiers Media. [DOI] [Details]
 
Year
Publication
2020
'The pheromone response module, a mitogen-activated protein kinase pathway implicated in the regulation of fungal development, secondary metabolism and pathogenicity'
Frawley. D; Bayram. O (2020) 'The pheromone response module, a mitogen-activated protein kinase pathway implicated in the regulation of fungal development, secondary metabolism and pathogenicity'. Fungal Genetics and Biology, [Details]
2020
'Identification of SkpA-CulA-F-box E3 ligase complexes in pathogenic Aspergilli'
Frawley D.;Bayram Ö. (2020) 'Identification of SkpA-CulA-F-box E3 ligase complexes in pathogenic Aspergilli'. Fungal Genetics and Biology, 140 [DOI] [Details]
2020
'The Pheromone Module SteC-MkkB-MpkB-SteD-HamE Regulates Development, Stress Responses and Secondary Metabolism in Aspergillus fumigatus'
Frawley D.;Stroe M.C.;Oakley B.R.;Heinekamp T.;Straßburger M.;Fleming A.B.;Brakhage A.A.;Bayram Ö. (2020) 'The Pheromone Module SteC-MkkB-MpkB-SteD-HamE Regulates Development, Stress Responses and Secondary Metabolism in Aspergillus fumigatus'. Frontiers in Microbiology, 11 [DOI] [Details]
2020
'The tetrameric pheromone module SteC-MkkB-MpkB-SteD regulates asexual sporulation, sclerotia formation and aflatoxin production in Aspergillus flavus'
Frawley, D;Greco, C;Oakley, B;Alhussain, MM;Fleming, AB;Keller, NP;Bayram, O (2020) 'The tetrameric pheromone module SteC-MkkB-MpkB-SteD regulates asexual sporulation, sclerotia formation and aflatoxin production in Aspergillus flavus'. Cellular Microbiology, [DOI] [Details]
2020
'RcLS2F – A Novel Fungal Class 1 KDAC Co-repressor Complex in Aspergillus nidulans'
Bauer I.;Gross S.;Merschak P.;Kremser L.;Karahoda B.;Bayram Ö.S.;Abt B.;Binder U.;Gsaller F.;Lindner H.;Bayram Ö.;Brosch G.;Graessle S. (2020) 'RcLS2F – A Novel Fungal Class 1 KDAC Co-repressor Complex in Aspergillus nidulans'. Frontiers in Microbiology, 11 [DOI] [Details]
2019
'Single-Step Enrichment of a TAP-Tagged Histone Deacetylase of the Filamentous Fungus Aspergillus nidulans for Enzymatic Activity Assay'
Bauer I.;Pidroni A.;Bayram Ö.;Brosch G.;Graessle S. (2019) 'Single-Step Enrichment of a TAP-Tagged Histone Deacetylase of the Filamentous Fungus Aspergillus nidulans for Enzymatic Activity Assay'. Journal of visualized experiments : JoVE, (147) [DOI] [Details]
2019
'Control of development, secondary metabolism and light-dependent carotenoid biosynthesis by the velvet complex of Neurospora crassa'
Sarikaya Bayram Ö; Dettmann A; Karahoda B; Moloney NM; Ormsby T; McGowan J; Cea-Sánchez S; Miralles-Durán A; Brancini GTP; Luque EM; Fitzpatrick DA; Cánovas D; Corrochano LM; Doyle S; Selker EU; Seiler S; Bayram Ö (2019) 'Control of development, secondary metabolism and light-dependent carotenoid biosynthesis by the velvet complex of Neurospora crassa'. GENETICS, [DOI] [Details]
2019
'Comprehensive analysis of aspergillus nidulans PKA phosphorylome identifies a novel mode of CreA regulation'
Ribeiro L.;Chelius C.;Boppidi K.;Naik N.;Hossain S.;Ramsey J.;Kumar J.;Ribeiro L.;Ostermeier M.;Tran B.;Goo Y.;Assis L.;Ulas M.;Bayram O.;Goldman G.;Lincoln S.;Srivastava R.;Harris S.;Martena M. (2019) 'Comprehensive analysis of aspergillus nidulans PKA phosphorylome identifies a novel mode of CreA regulation'. mBio, 10 (2) [DOI] [Details]
2019
'Assembly of a heptameric STRIPAK complex is required for coordination of light-dependent multicellular fungal development with secondary metabolism in Aspergillus nidulans'
Elramli N;Karahoda B;Sarikaya-Bayram Ö;Frawley D;Ulas M;Oakley CE;Oakley BR;Seiler S;Bayram Ö; (2019) 'Assembly of a heptameric STRIPAK complex is required for coordination of light-dependent multicellular fungal development with secondary metabolism in Aspergillus nidulans'. PLoS Genetics, 15 (3) [DOI] [full-text] [Details]
2019
'Aspergillus fumigatus high osmolarity glycerol mitogen activated protein kinases SakA and MpkC physically interact during osmotic and cell wall stresses'
Manfiolli OA; Mattos EC; de Assis LJ; Silva LP; Ulaş M; Brown NA; Bayram Ö; Goldman GH (2019) 'Aspergillus fumigatus high osmolarity glycerol mitogen activated protein kinases SakA and MpkC physically interact during osmotic and cell wall stresses'. Frontiers in Microbiology, [DOI] [full-text] [Details]
2018
'The HamE scaffold positively regulates MpkB phosphorylation to promote development and secondary metabolism in Aspergillus nidulans'
Frawley D.;Karahoda B.;Sarikaya Bayram Ö.;Bayram Ö. (2018) 'The HamE scaffold positively regulates MpkB phosphorylation to promote development and secondary metabolism in Aspergillus nidulans'. Scientific Reports, 8 (1) [DOI] [full-text] [Details]
2018
'Regulation of Aspergillus nidulans CreA-mediated catabolite repression by the F-Box proteins Fbx23 and Fbx47'
de Assis L.;Ulas M.;Ries L.;El Ramli N.;Sarikaya-Bayram O.;Braus G.;Bayram O.;Goldman G. (2018) 'Regulation of Aspergillus nidulans CreA-mediated catabolite repression by the F-Box proteins Fbx23 and Fbx47'. mBio, 9 (3) [DOI] [full-text] [Details]
2018
'The Aspergillus nidulans pyruvate dehydrogenase kinases are essential to integrate carbon source metabolism'
Ries L.;de Assis L.;Rodrigues F.;Caldana C.;Rocha M.;Malavazi I.;Bayram Ö.;Goldman G. (2018) 'The Aspergillus nidulans pyruvate dehydrogenase kinases are essential to integrate carbon source metabolism'. G3 (Bethesda, Md.), 8 (7):2445-2463 [DOI] [full-text] [Details]
2017
'MybA, a new player driving survival of the conidium of the human pathogen Aspergillus fumigatus'
Sarikaya Bayram Ö;Latgé JP;Bayram Ö; (2017) 'MybA, a new player driving survival of the conidium of the human pathogen Aspergillus fumigatus'. Current Genetics, [DOI] [full-text] [Details]
2017
'Aspergillus fumigatus protein phosphatase PpzA is involved in iron assimilation, secondary metabolite production, and virulence'
Manfiolli AO;de Castro PA;Dos Reis TF;Dolan S;Doyle S;Jones G;Riaño Pachón DM;Ulaş M;Noble LM;Mattern DJ;Brakhage AA;Valiante V;Silva-Rocha R;Bayram O;Goldman GH; (2017) 'Aspergillus fumigatus protein phosphatase PpzA is involved in iron assimilation, secondary metabolite production, and virulence'. Cellular Microbiology, [DOI] [full-text] [Details]
2017
'MybA, a transcription factor involved in conidiation and conidial viability of the human pathogen Aspergillus fumigatus'
Valsecchi I;Sarikaya-Bayram Ö;Wong Sak Hoi J;Muszkieta L;Gibbons J;Prevost MC;Mallet A;Krijnse-Locker J;Ibrahim-Granet O;Mouyna I;Carr P;Bromley M;Aimanianda V;Yu JH;Rokas A;Braus GH;Saveanu C;Bayram Ö;Latgé JP; (2017) 'MybA, a transcription factor involved in conidiation and conidial viability of the human pathogen Aspergillus fumigatus'. Molecular Microbiology, [DOI] [full-text] [Details]
2017
'Comparative genomics reveals high biological diversity and specific adaptations in the industrially and medically important fungal genus Aspergillus'
de Vries RP;Riley R;Wiebenga A;Aguilar-Osorio G;Amillis S;Uchima CA;Anderluh G;Asadollahi M;Askin M;Barry K;Battaglia E;Bayram Ö;Benocci T;Braus-Stromeyer SA;Caldana C;Cánovas D;Cerqueira GC;Chen F;Chen W;Choi C;Clum A;Dos Santos RA et al (2017) 'Comparative genomics reveals high biological diversity and specific adaptations in the industrially and medically important fungal genus Aspergillus'. Genome Biology, 18 (1):1-45 [DOI] [full-text] [Details]
2016
'Changes of global gene expression and secondary metabolite accumulation during light-dependent Aspergillus nidulans development'
Bayram Ö.;Feussner K.;Dumkow M.;Herrfurth C.;Feussner I.;Braus G. (2016) 'Changes of global gene expression and secondary metabolite accumulation during light-dependent Aspergillus nidulans development'. Fungal Genetics and Biology, 87 :30-53 [DOI] [full-text] [Details]
2016
'SCF Ubiquitin Ligase F-box Protein Fbx15 Controls Nuclear Co-repressor Localization, Stress Response and Virulence of the Human Pathogen Aspergillus fumigatus'
Jöhnk B;Bayram O;Abelmann A;Heinekamp T;Mattern DJ;Brakhage AA;Jacobsen ID;Valerius O;Braus GH; (2016) 'SCF Ubiquitin Ligase F-box Protein Fbx15 Controls Nuclear Co-repressor Localization, Stress Response and Virulence of the Human Pathogen Aspergillus fumigatus'. PLoS Pathogens, 12 (9) [DOI] [full-text] [Details]
2016
'Quantitative proteomics reveals the mechanism and consequence of gliotoxin-mediated dysregulation of the methionine cycle in Aspergillus niger'
Manzanares-Miralles L, Sarikaya-Bayram Ö, Smith EB, Dolan SK, Bayram Ö, Jones GW, Doyle S. (2016) 'Quantitative proteomics reveals the mechanism and consequence of gliotoxin-mediated dysregulation of the methionine cycle in Aspergillus niger'. Proteomics, NA [DOI] [full-text] [Details]
2015
'One Juliet and four Romeos: VeA and its methyltransferases'
Sarikaya-Bayram , Palmer JM, Keller N, Braus GH, Bayram (2015) 'One Juliet and four Romeos: VeA and its methyltransferases'. Frontiers in Microbiology, 20 [DOI] [full-text] [Details]
2015
'The SrkA Kinase Is Part of the SakA Mitogen-Activated Protein Kinase Interactome and Regulates Stress Responses and Development in Aspergillus nidulans'
Jaimes-Arroyo, R;Lara-Rojas, F;Bayram, O;Valerius, O;Braus, GH;Aguirre, J (2015) 'The SrkA Kinase Is Part of the SakA Mitogen-Activated Protein Kinase Interactome and Regulates Stress Responses and Development in Aspergillus nidulans'. Eukaryotic Cell, 14 :495-510 [DOI] [Details]
2015
'Dissecting the function of the different chitin synthases in vegetative growth and sexual development in Neurospora crassa'
Fajardo-Somera R.;Jöhnk B.;Bayram Ö.;Valerius O.;Braus G.;Riquelme M. (2015) 'Dissecting the function of the different chitin synthases in vegetative growth and sexual development in Neurospora crassa'. Fungal Genetics and Biology, 75 :30-45 [DOI] [full-text] [Details]
2014
'Membrane-bound methyltransferase complex VapA-VipC-VapB guides epigenetic control of fungal development'
Sarikaya-Bayram O.;Bayram O.;Feussner K.;Kim J.;Kim H.;Kaever A.;Feussner I.;Chae K.;Han D.;Han K.;Braus G. (2014) 'Membrane-bound methyltransferase complex VapA-VipC-VapB guides epigenetic control of fungal development'. Developmental Cell, 29 (4):406-420 [DOI] [full-text] [Details]
2013
'The velvet family of fungal regulators contains a DNA-binding domain structurally similar to NF-κB'
Ahmed YL, Gerke J, Park HS, Bayram O, Neumann P, Ni M, Dickmanns A, Kim S.C, Yu J.H, Braus G.H, Ficner R. (2013) 'The velvet family of fungal regulators contains a DNA-binding domain structurally similar to NF-κB'. PLOS Biology, 11 [DOI] [full-text] [Details]
2013
'Control of multicellular development by the physically interacting deneddylases DEN1/DenA and COP9 signalosome'
Christmann M, Schmaler T, Gordon C, Huang X, Bayram O, Schinke J, Stumpf S, Dubiel W, Braus G.H. (2013) 'Control of multicellular development by the physically interacting deneddylases DEN1/DenA and COP9 signalosome'. PLOS Genetics, 9 [DOI] [full-text] [Details]
2013
'Interplay of the fungal sumoylation network for control of multicellular development'
Harting R, Bayram O, Laubinger K, Valerius O, Braus G.H. (2013) 'Interplay of the fungal sumoylation network for control of multicellular development'. MOLECULAR MICROBIOLOGY, 90 :1125-1145 [DOI] [full-text] [Details]
2013
'conF and conJ contribute to conidia germination and stress response in the filamentous fungus Aspergillus nidulans'
Suzuki S, Sarikaya Bayram O, Bayram O, Braus G.H. (2013) 'conF and conJ contribute to conidia germination and stress response in the filamentous fungus Aspergillus nidulans'. FUNGAL GENETICS AND BIOLOGY, 56 :42-53 [DOI] [full-text] [Details]
2012
'Coordination of secondary metabolism and development in fungi: the velvet family of regulatory proteins'
Bayram O, Braus G.H. (2012) 'Coordination of secondary metabolism and development in fungi: the velvet family of regulatory proteins'. FEMS Microbiology Reviews, 36 :1-24 [DOI] [full-text] [Details]
2012
'Breaking the silence: protein stabilization uncovers silenced biosynthetic gene clusters in the fungus Aspergillus nidulans'
Gerke J, Bayram O, Feussner K, Landesfeind M, Shelest E, Feussner I, Braus G.H. (2012) 'Breaking the silence: protein stabilization uncovers silenced biosynthetic gene clusters in the fungus Aspergillus nidulans'. APPLIED AND ENVIRONMENTAL MICROBIOLOGY, 78 :8234-8244 [DOI] [full-text] [Details]
2012
'Fungal S-adenosylmethionine synthetase and the control of development and secondary metabolism in Aspergillus nidulans'
Gerke J, Bayram O, Braus G.H. (2012) 'Fungal S-adenosylmethionine synthetase and the control of development and secondary metabolism in Aspergillus nidulans'. FUNGAL GENETICS AND BIOLOGY, 49 :443-454 [DOI] [full-text] [Details]
2012
'The Aspergillus nidulans MAPK module AnSte11-Ste50-Ste7-Fus3 controls development and secondary metabolism'
Bayram O, Bayram OS, Ahmed Y.L, Maruyama J, Valerius O, Rizzoli S.O, Ficner R, Irniger S, Braus G.H (2012) 'The Aspergillus nidulans MAPK module AnSte11-Ste50-Ste7-Fus3 controls development and secondary metabolism'. PLOS Genetics, 8 [DOI] [full-text] [Details]
2012
'Characterization of the velvet regulators in Aspergillus fumigatus'
Park HS, Bayram O, Braus G.H, Kim S.C, Yu J.H. (2012) 'Characterization of the velvet regulators in Aspergillus fumigatus'. Molecular Microbiology, 86 :937-953 [DOI] [full-text] [Details]
2012
'The COP9 signalosome counteracts the accumulation of cullin SCF ubiquitin E3 RING ligases during fungal development'
Kress M.R, Harting R, Bayram O, Christmann M, Irmer H, Valerius O, Schinke J, Goldman GH, Braus G.H. (2012) 'The COP9 signalosome counteracts the accumulation of cullin SCF ubiquitin E3 RING ligases during fungal development'. Molecular Microbiology, 83 :1162-1177 [DOI] [full-text] [Details]
2012
'Molecular characterization of the Aspergillus nidulans fbxA encoding an F-box protein involved in xylanase induction'
Colabardini A.C, Humanes AC, Gouvea P.F, Savoldi M, Goldman M.H, Kress M.R, Bayram O, Oliveira J.V, Gomes M.D, Braus G.H, Goldman G.H. (2012) 'Molecular characterization of the Aspergillus nidulans fbxA encoding an F-box protein involved in xylanase induction'. FUNGAL GENETICS AND BIOLOGY, 49 :130-140 [DOI] [full-text] [Details]
2010
'Fungal development and the COP9 signalosome'
Braus G.H, Irniger S, Bayram O. (2010) 'Fungal development and the COP9 signalosome'. Current Opinion in Microbiology, 13 :672-676 [DOI] [full-text] [Details]
2010
'Spotlight on Aspergillus nidulans photosensory systems'
Bayram O, Braus GH, Fischer R, Rodriguez-Romero J (2010) 'Spotlight on Aspergillus nidulans photosensory systems'. Fungal Genetics and Biology, 47 :900-908 [DOI] [full-text] [Details]
2010
'Dissection of mitotic functions of the yeast cyclin Clb2'
Kuczera T, Bayram O, Sari F, Braus G.H, Irniger S. (2010) 'Dissection of mitotic functions of the yeast cyclin Clb2'. Cell Cycle, 9 :2611-2619 [DOI] [full-text] [Details]
2010
'LaeA control of velvet family regulatory proteins for light-dependent development and fungal cell-type specificity'
Sarikaya Bayram O, Bayram O, Valerius O, Park H.S, Irniger S, Gerke J, Ni M, Han K.H, Yu J.H, Braus G.H. (2010) 'LaeA control of velvet family regulatory proteins for light-dependent development and fungal cell-type specificity'. PLOS Genetics, 6 [DOI] [full-text] [Details]
2010
'The COP9 signalosome mediates transcriptional and metabolic response to hormones, oxidative stress protection and cell wall rearrangement during fungal development'
Nahlik K, Dumkow M, Bayram O, Helmstaedt K, Busch S, Valerius O, Gerke J, Hoppert M, Schwier E, Opitz L, Westermann M, Grond S, et al. (2010) 'The COP9 signalosome mediates transcriptional and metabolic response to hormones, oxidative stress protection and cell wall rearrangement during fungal development'. Molecular Microbiology, 78 :964-979 [DOI] [full-text] [Details]
2009
'The protein kinase ImeB is required for light-mediated inhibition of sexual development and for mycotoxin production in Aspergillus nidulans'
Bayram O, Sari F, Braus G.H, Irniger S. (2009) 'The protein kinase ImeB is required for light-mediated inhibition of sexual development and for mycotoxin production in Aspergillus nidulans'. Molecular Microbiology, 71 :1278-1295 [DOI] [full-text] [Details]
2009
'Glucose signaling pathway and growth conditions regulate gene expression in retrotransposon Ty2'
Turkel S, Bayram O, Arik E. (2009) 'Glucose signaling pathway and growth conditions regulate gene expression in retrotransposon Ty2'. ZEITSCHRIFT FUR NATURFORSCHUNG SECTION B-A JOURNAL OF C, 64 :526-532 [full-text] [Details]
2008
'Neurospora crassa ve-1 affects asexual conidiation'
Bayram O, Krappmann S, Seiler S, Vogt N, Braus GH (2008) 'Neurospora crassa ve-1 affects asexual conidiation'. Fungal Genetics and Biology, 45 :127-138 [DOI] [full-text] [Details]
2008
'More than a repair enzyme: Aspergillus nidulans photolyase-like CryA is a regulator of sexual development'
Bayram O, Biesemann C, Krappmann S, Galland P, Braus GH (2008) 'More than a repair enzyme: Aspergillus nidulans photolyase-like CryA is a regulator of sexual development'. Molecular Biology of the Cell, 19 :3254-3262 [DOI] [full-text] [Details]
2008
'The nuclear migration protein NUDF/LIS1 forms a complex with NUDC and BNFA at spindle pole bodies'
Helmstaedt K, Laubinger K, Vosskuhl K, Bayram O, Busch S, Hoppert M, Valerius O, Seiler S, Braus GH. (2008) 'The nuclear migration protein NUDF/LIS1 forms a complex with NUDC and BNFA at spindle pole bodies'. EUKARYOTIC CELL, 7 :1041-1052 [DOI] [full-text] [Details]
2008
'VelB/VeA/LaeA complex coordinates light signal with fungal development and secondary metabolism'
Bayram O, Krappmann S, Ni M, Bok JW, Helmstaedt K, Valerius O, Braus-Stromeyer S, Kwon NJ, Keller NP, Yu JH, Braus GH (2008) 'VelB/VeA/LaeA complex coordinates light signal with fungal development and secondary metabolism'. Science, 320 :1504-1506 [DOI] [full-text] [Details]
2007
'An eight-subunit COP9 signalosome with an intact JAMM motif is required for fungal fruit body formation'
Busch S, Schwier EU, Nahlik K, Bayram O, Helmstaedt K, Draht OW, Krappmann S, Valerius O, Lipscomb WN, Braus G.H (2007) 'An eight-subunit COP9 signalosome with an intact JAMM motif is required for fungal fruit body formation'. PROCEEDINGS OF THE NATIONAL ACADEMY OF SCIENCES, USA, 8 :8089-8094 [DOI] [full-text] [Details]
2005
'Deletion and allelic exchange of the Aspergillus fumigatus veA locus via a novel recyclable marker module'
Krappmann S, Bayram O, Braus G.H. (2005) 'Deletion and allelic exchange of the Aspergillus fumigatus veA locus via a novel recyclable marker module'. EUKARYOTIC CELL, 4 :1298-1307 [DOI] [full-text] [Details]
Year
Publication
2020
15th European Conference on Fungal Genetics.
Frawley D; Oakley BR; Karahoda B, Sarikaya-Bayram Ö; Bayram Ö (2020) 15th European Conference on Fungal Genetics. [Poster Presentation], Regulation of development and secondary metabolism in Aspergillus nidulans, A. flavus and A. fumigatus via the pheromone module, Rome, Italy , 17-FEB-20 - 20-JUN-20 [Details]
2019
30th Fungal Genetics Conference.
Frawley D, Karahoda B, Sarikaya-Bayram O, Bayram O (2019) 30th Fungal Genetics Conference. [Poster Presentation], HamE scaffold positively regulates MAP kinase signal transduction to promote development and secondary metabolism in Aspergillus nidulans, Asilomar, Pacific Grove California, USA , 12-MAR-19 - 17-MAR-19 [Details]
2019
30th Fungal Genetics Conference.
Elramli N, Karahoda B, Sarikaya-Bayram O, Frawley D, Ulas M, Oakley CE, Oakley B, Seiler S, Bayram, O. (2019) 30th Fungal Genetics Conference. [Poster Presentation], Assembly of a heptameric STRIPAK complex at the nuclear envelope is required for coordination of light-dependent multicellular fungal development with secondary metabolism in Aspergillus nidulans, Asilomar, Pacific Grove California, USA , 12-MAR-19 - 17-MAR-19 [Details]
2018
14th European Conference on Fungal Genetics.
Karahoda B, Bayram O, Sarikaya Bayram O, Elramli N, Thieme S, Assis LJ, Goldman GH, Braus GH (2018) 14th European Conference on Fungal Genetics. [Poster Presentation], Global analysis of the molecular roles, localizations and interactomes of F-box proteins during fungal development, Haifa, Israel , 25-FEB-18 - 28-FEB-18 [Details]
2018
8th Irish Fungal Society Meeting.
Özgür Bayram (2018) 8th Irish Fungal Society Meeting. [Oral Presentation], Building up scaffolds : Control of signal influx into development and secondary metabolism, Maynooth University , 18-JUN-18 - 19-JUN-18 [Details]
2018
14th European Conference on Fungal Genetics.
Assis LJ, Ulas M, Ries LN, Elramli N, Sarikaya Bayram O, Braus GH, Bayram O, Goldman G (2018) 14th European Conference on Fungal Genetics. [Poster Presentation], Regulation of Aspergillus nidulans CreA-mediated catabolite repression by the F-box proteins Fbx23 and Fbx47, Haifa, Israel , 25-FEB-18 - 28-FEB-18 [Details]
2018
14th European Conference on Fungal Genetics.
Ries LN, Assis LJ, Rodrigues FJS, Caldana C, Rocha MC, Malavazi I, Bayram O, Goldman GH (2018) 14th European Conference on Fungal Genetics. [Poster Presentation], The Aspergillus nidulans pyruvate dehydrogenase kinases are essential to integrate carbon source metabolism, Haifa, Israel , 25-FEB-18 - 28-FEB-18 [Details]
2015
28th Fungal Genetics Conference.
Bayram O, Sarikaya-Bayram O, Reen S, Goldman G and Braus G (2015) 28th Fungal Genetics Conference. [Poster Presentation], Global examination of the molecular roles, localizations and interactomes of F-box proteins in fungal development, Asilomar, Pacific Grove California, USA , 17-MAR-15 - 22-MAR-15 [Details]
2015
28th Fungal Genetics Conference.
Gerke J, Luqman YA, Park HS, Bayram O, Neumann P, Ni M, Dickmanns A, Kim CS, Yu JH, Ficner R, Braus G (2015) 28th Fungal Genetics Conference. [Poster Presentation], The velvet family of fungal regulators contains a DNA-binding domain structurally similar to NF-KB, Asilomar, Pacific Grove California, USA , 17-MAR-15 - 22-MAR-15 [Details]
2015
28th Fungal Genetics Conference.
Dhingra S, Chung D, Bayram O, Buckey JC, Cramer RA (2015) 28th Fungal Genetics Conference. [Poster Presentation], Regulation of SrbA in Aspergillus fumigatus, Asilomar, Pacific Grove California, USA , 17-MAR-15 - 22-MAR-15 [Details]
2015
28th Fungal Genetics Conference.
Özgür Bayram (2015) 28th Fungal Genetics Conference. [Oral Presentation], Control of sexual and asexual development in Aspergillus nidulans by two different modules: MAPK (SteC-SteD-MkkB-MpkB) and heterotrimeric VapA-VipC-VapB methyltransferase complex, Asilomar, Pacific Grove California, USA , 17-MAR-15 - 22-MAR-15 [Details]
2014
4th Irish Fungal Society Meeting.
Özgür Bayram (2014) 4th Irish Fungal Society Meeting. [Oral Presentation], Membrane-bound methyltransferase complex VapA-VipC-VapB guides epigenetic control of fungal development, NUIG, Galway , 19-JUN-14 - 20-JUN-14 [Details]
2013
27th Fungal Genetics Conference.
Jöhnk B, Bayram O, Valerius O, Heinekamp T, Jacobsen ID, Brakhage AA, Braus GH (2013) 27th Fungal Genetics Conference. [Oral Presentation], F-box protein 15 (Fbx15) links virulence of Aspergillus fumigatus to protein degradation and stress response, Asilomar, Pacific Grove California, USA , 12-MAR-13 - 17-MAR-13 [Details]
2013
27th Fungal Genetics Conference.
Sarikaya Bayram O, Bayram O, Kim JH, Chae KS, Han DM, Han KH, Braus GH (2013) 27th Fungal Genetics Conference. [Poster Presentation], Two methyltransferase protein complexes control fungal development and secondary metabolite production, Asilomar, Pacific Grove California, USA , 12-MAR-13 - 17-MAR-13 [Details]
2013
27th Fungal Genetics Conference.
Schinke J, Christmann M, Schmaler T, Gordon C, Huang X, Bayram O, Stumpf S, Dubiel W, Braus G (2013) 27th Fungal Genetics Conference. [Poster Presentation], Control of Multicellular Development by the Physically Interacting Deneddylases DEN1/DenA and COP9 Signalosome, Asilomar, Pacific Grove California, USA , 12-MAR-13 - 17-MAR-13 [Details]
2013
27th Fungal Genetics Conference.
Fajardo R, Roberson R, Jöhnk B, Bayram O, Braus GH, Riquelme M (2013) 27th Fungal Genetics Conference. [Poster Presentation], The role and traffic of chitin syntheses in Neurospora crassa, Asilomar, Pacific Grove California, USA , 12-MAR-13 - 17-MAR-13 [Details]
2013
27th Fungal Genetics Conference.
Özgür Bayram (2013) 27th Fungal Genetics Conference. [Oral Presentation], New insights into the MAPK modules in filamentous fungi: Aspergillus nidulans MAPK module has an exceptional mobility, Asilomar, Pacific Grove California, USA , 12-MAR-13 - 17-MAR-13 [Details]
2013
27th Fungal Genetics Conference.
Bayram O, Sarikaya Bayram O, Luqman Ahmed Y, Maruyama JI, Valerius O, Rizzoli O, Ficner R, Irniger S, Braus G (2013) 27th Fungal Genetics Conference. [Poster Presentation], The Aspergillus nidulans MAPK module AnSte11-Ste50-Ste7-Fus3 controls development and secondary metabolism, Asilomar, Pacific Grove California, USA , 12-MAR-13 - 17-MAR-13 [Details]
2012
The 9th International Aspergillus Meeting.
Özgür Bayram (2012) The 9th International Aspergillus Meeting. [Oral Presentation], Shuttling of entire MAPK module from membrane to nuclear envelope links fungal development to secondary metabolism, Marburg, Germany , 29-MAR-12 - 30-MAR-12 [Details]
2012
11th European Conference on Fungal Genetics.
Gerke J, Bayram O, Feussner K, Feussner I, Landesfeind M and Braus GH (2012) 11th European Conference on Fungal Genetics. [Oral Presentation], Breaking the silence: protein stabilization uncovers silenced biosynthetic gene clusters in the fungus Aspergillus nidulans, Marburg, Germany , 30-MAR-12 - 02-APR-12 [Details]
2012
11th European Conference on Fungal Genetics.
Sarikaya Bayram O, Bayram O, Ahmed Luqman Y, Maruyama JI, Valerius O, Ficner R, Irniger S, Braus G.H. (2012) 11th European Conference on Fungal Genetics. [Poster Presentation], Shuttling of entire MAPK module from membrane to nuclear envelope links fungal development to secondary metabolism, Marburg, Germany , 30-MAR-12 - 02-APR-12 [Details]
2011
26th Fungal Genetics Conference.
Christmann M, Harting R, Bayram O, Braus G.H. (2011) 26th Fungal Genetics Conference. [Poster Presentation], DenA is a deneddylating protein involved in A. nidulans development, Asilomar, Pacific Grove California, USA , 15-MAR-11 - 20-MAR-11 [Details]
2011
4th FEBS Advanced Lecture Course, Human Fungal Pathogens- Molecular Mechanisms of Host-Pathogen Interactions and Virulence.
Jöhnk B, Bayram O, Heinekamp T, Brakhage A.A, Braus G.H (2011) 4th FEBS Advanced Lecture Course, Human Fungal Pathogens- Molecular Mechanisms of Host-Pathogen Interactions and Virulence. [Poster Presentation], Analysis of the F-box protein encoding genes of the opportunistic human pathogen Aspergillus fumigatus, La Colle sur Loup, France , 07-MAY-11 - 13-MAY-11 [Details]
2011
Tagungsband zur VAAM-Jahrestagung 2011.
Jöhnk B, Bayram O, Heinekamp T, Brakhage A.A, Braus G.H (2011) Tagungsband zur VAAM-Jahrestagung 2011. [Poster Presentation], Interplay between degradation, oxidative stress response, polar growth and virulence in the pathogen Aspergillus fumigatus, Karlsruhe, Germany , 03-APR-11 - 06-APR-11 [Details]
2011
26th Fungal Genetics Conference.
Sarikaya Bayram O, Bayram O, Valerius O, Park H.S, Irniger S, Gerke J, Ni M, Han K.H, Yu J.H and Braus G.H. (2011) 26th Fungal Genetics Conference. [Poster Presentation], LaeA control of velvet family regulatory proteins for light-dependent development and fungal cell-type specificity, Asilomar, Pacific Grove California, USA , 15-MAR-11 - 20-MAR-11 [Details]
2010
The 7th International Aspergillus Meeting.
Özgür Bayram (2010) The 7th International Aspergillus Meeting. [Oral Presentation], Dynamic and functional interactions between the components of the trimeric velvet complex in the filamentous fungus Aspergillus nidulans, NH Conference Centre Leeuwenhorst, The Netherlands , 29-MAR-10 - 01-APR-10 [Details]
2010
10th European Conference on Fungal Genetics.
Sarikaya Bayram O, Bayram O, Valerius O, Gerke J, Irniger S, Han K.H, and Braus G.H (2010) 10th European Conference on Fungal Genetics. [Poster Presentation], Dynamic and functional interactions between the components of the trimeric velvet complex in the filamentous fungus Aspergillus nidulans, NH Conference Centre Leeuwenhorst, The Netherlands , 29-MAR-10 - 01-APR-10 [Details]
2009
25th Fungal Genetics Conference.
Irniger S, Bayram O, Sari F, and Braus G.H (2009) 25th Fungal Genetics Conference. [Poster Presentation], The protein kinase ImeB is involved in the coordination of sexual development and mycotoxin production in Aspergillus nidulans, Asilomar, Pacific Grove California, USA , 17-MAR-09 - 22-MAR-09 [Details]
2009
9 th VAAM Symposium, Molecular Biology of Fungi.
Christmann M, Harting R, Kress M, Bayram O, Sarikaya Bayram O, Jöhnk B, Helmstaedt K, Braus G.H (2009) 9 th VAAM Symposium, Molecular Biology of Fungi. [Poster Presentation], Fungal development requires the deneddylating proteins Den1 (DenA) and CSN, Munster, Germany , 27-SEP-09 - 30-SEP-09 [Details]
2008
Final Eurofungbase Meeting.
Özgür Bayram (2008) Final Eurofungbase Meeting. [Oral Presentation], Light signaling governing fungal development and secondary metabolism, Girona, Spain , 23-OCT-08 [Details]
2008
9th European Conference on Fungal Genetics.
Bayram O, Krappmann S, Ni M, Helmstaedt K, Valerius O, Braus-Stromeyer S, Kwon N.J, Bok J.W, Keller N.P, Yu J.H, and Braus G.H (2008) 9th European Conference on Fungal Genetics. [Poster Presentation], The velvet complex coordinates light, fungal development and secondary metabolism, University of Edinburgh, Edinburgh, Scotland , 05-APR-08 - 08-APR-08 [Details]
2008
9th European Conference on Fungal Genetics.
Helmstaedt K, Laubinger K, Voßkuhl K, Bayram O, Busch S, Hoppert M, Valerius O, Seiler S, Braus G.H (2008) 9th European Conference on Fungal Genetics. [Poster Presentation], The nuclear migration protein NUDF/LIS1 forms a complex with NUDC and BNFA at spindle pole bodies, University of Edinburgh, Edinburgh, Scotland , 05-APR-08 - 08-APR-08 [Details]
2008
The 5th International Aspergillus Meeting.
Özgür Bayram (2008) The 5th International Aspergillus Meeting. [Oral Presentation], The velvet complex coordinates light, fungal development and secondary metabolism, University of Edinburgh, Edinburgh, Scotland , 04-APR-08 - 05-APR-08 [Details]
2007
Tagungsband zur VAAM-Jahrestagung 2007.
Sari F, Bayram O, Braus G.H, and Irniger S (2007) Tagungsband zur VAAM-Jahrestagung 2007. [Poster Presentation], The protein kinase ImeB acts as a potential inhibitor of sexual development in Aspergillus nidulans, Osnabruck, Germany , 01-APR-07 - 04-APR-07 [Details]
2007
24th Fungal Genetics Conference.
Helmstaedt K, Meng K, Busch S, Bayram O, Valerius O, and Braus G.H (2007) 24th Fungal Genetics Conference. [Poster Presentation], The Nuclear Migration Protein NUDF Associates with BNFA and NUDC at Spindle Pole Bodies in Aspergillus nidulans, Asilomar, Pacific Grove California, USA , 20-MAR-07 - 25-MAR-07 [Details]
2007
24th Fungal Genetics Conference.
Bayram O, Rupprecht H.S, Dumkow M, R. v. Z. Kress M, Linger T, Sarikaya Bayram O, Goldman G.H (2007) 24th Fungal Genetics Conference. [Poster Presentation], The Aspergillus nidulans F-box Protein Project, Asilomar, Pacific Grove California, USA , 20-MAR-07 - 25-MAR-07 [Details]
2007
The 4th Aspergillus Meeting.
Özgür Bayram (2007) The 4th Aspergillus Meeting. [Oral Presentation], The Aspergillus nidulans F-box Protein Project, Asilomar, Pacific Grove California, USA , 18-MAR-07 - 20-MAR-07 [Details]
2006
8th European Conference on Fungal Genetics.
Helmstaedt K, Voßkuhl K, Busch S, Bayram O, and Braus G.H (2006) 8th European Conference on Fungal Genetics. [Poster Presentation], The nuclear migration protein NUDF associates with NUDC and BNFA in Aspergillus nidulans, Vienna, Austria , 08-APR-06 - 11-APR-06 [Details]
2006
8th European Conference on Fungal Genetics.
Sari F, Bayram O, Braus G.H, Irniger S (2006) 8th European Conference on Fungal Genetics. [Poster Presentation], Analysis of the protein kinase ImeB in Aspergillus nidulans, Vienna, Austria , 08-APR-06 - 11-APR-06 [Details]
2006
8th European Conference on Fungal Genetics.
Busch S, Schwier E, Bayram O, Draht O, Grube V, Helmstaedt K, Krappmann S, Valerius O, and Braus G.H (2006) 8th European Conference on Fungal Genetics. [Poster Presentation], The COP9 signalosome is essential for development and oxidative stress response, Vienna, Austria , 08-APR-06 - 11-APR-06 [Details]
2006
8th European Conference on Fungal Genetics.
Bayram O, Biesemann C, Krappmann S, and Braus G.H (2006) 8th European Conference on Fungal Genetics. [Poster Presentation], Characterization of the Aspergillus nidulans putative blue light receptor gene cryA encoding a cryptochrome, Vienna, Austria , 08-APR-06 - 11-APR-06 [Details]
2005
23rd Fungal Genetics Conference.
Bayram O, Helmstaedt K, Krappmann S, and Braus G.H (2005) 23rd Fungal Genetics Conference. [Poster Presentation], Adaptation of the tap tag method to decipher protein complexes in filamentous fungi, Asilomar, Pacific Grove California, USA , 15-MAR-05 - 11-MAR-05 [Details]
2005
The 2nd Aspergillus Meeting.
Özgür Bayram (2005) The 2nd Aspergillus Meeting. [Oral Presentation], TAP tagging in Aspergillus nidulans, Asilomar, Pacific Grove California, USA , 13-MAR-05 - 15-MAR-05 [Details]
2005
23rd Fungal Genetics Conference.
Busch S, Helmstaedt K, Bayram O, and Braus G.H (2005) 23rd Fungal Genetics Conference. [Poster Presentation], Analysis of the regulatory multprotein complex COP9 Signalosome in Aspergillus nidulans, Asilomar, Pacific Grove California, USA , 15-MAR-05 - 11-MAR-05 [Details]
2005
23rd Fungal Genetics Conference.
Helmstaedt K, Busch S, Bayram O, and Braus G.H (2005) 23rd Fungal Genetics Conference. [Poster Presentation], Analysis of dynein regulatory complexes using a tandem affinity purification tag for filamentous fungi, Asilomar, Pacific Grove California, USA , 15-MAR-05 - 20-MAR-05 [Details]
2004
7th European Conference on Fungal Genetics.
Krappmann S, Bignell E.M, Reichard U, Bayram O, Haynes K, and Braus G.H (2004) 7th European Conference on Fungal Genetics. [Poster Presentation], The cross-pathway control system contributes to pathogenicity of Aspergillus fumigatus, Cophenagen, Denmark , 17-APR-04 - 20-APR-04 [Details]
| | Year | Title | Awarding Body |
| --- | --- | --- | --- |
| | 2019 | Early Career Research Achievement Award, Faculty of Science and Engineering | Maynooth University, Ireland |
| | 2014 | Science Foundation Ireland (SFI) Career Development Award (CDA) | Science Foundation Ireland |
| | 2012 | Associate Professorship of Biology | Higher Education and Science Council, Turkey |
| | 2011 | Listed among the top 50 Turkish academicians in Germany in the book entitled "In Bester Gesellschaft" | German Standards Institute, Berlin, Germany |
| | 2009 | Outstanding Publication as Young Investigator | Board of Trustees of Georg August University, Germany |
| | 2008 | GZMB outstanding doctoral thesis Award | Goettingen Center for Molecular Biosciences (GZMB) |
| | 2008 | PhD Graduation (summa cum laude) | Georg August University |
| | 2008 | Excellence award for poster presentation | Aspergillus Genomes Research Policy Committee |
Professional Associations
| | Association | Function | From / To |
| --- | --- | --- | --- |
| | Irish Fungal Society (IFS) | Member | 01-JUN-14 / |
| | Association for General and Applied Microbiology | Member | 01-OCT-11 / |
| | Irish Fungal Society (IFS) | Treasurer | 01-JAN-17 / |
| | American Society For Microbiology | Member | 01-AUG-18 / |
| | Genetics Society of America (GSA) | Member | 01-JUL-11 / |
| | Committee | Function | From / To |
| --- | --- | --- | --- |
| | Departmental Research Committee | Member | 2018 / |
| | University of Sanctuary | Member | 2018 / |
| | Employer | Position | From / To |
| --- | --- | --- | --- |
| | Maynooth University | Lecturer in Biology | 18-JAN-14 / |
| | Georg August University | Project Leader | 01-JAN-11 / 31-DEC-13 |
| | Georg August University | Postdoctoral Fellow | 01-JAN-08 / 31-DEC-11 |
| | Year | Institution | Qualification | Subject |
| --- | --- | --- | --- | --- |
| | 2007 | Georg August University | PhD (Dr.rer.nat) | Molecular Microbiology, Genetics, Biochemistry |
| | 2003 | Uludag University | MSc | Molecular Biology (yeast genetics) |
| | 2000 | Uludag University | BSc | Biology |
| | Language | Reading | Writing | Speaking |
| --- | --- | --- | --- | --- |
| | English | Fluent | Fluent | Fluent |
| | German | Functional | Functional | Functional |
|   | Description |
| --- | --- |
| | Link |
| | Science Week 2015 |
| | |
| | |
| | Journal | Role |
| --- | --- | --- |
| | Eukaryotic Cell | Reviewer |
| | Plos Pathogens | Reviewer |
| | Clinical Microbiology Reviews | Reviewer |
| | Scientific Reports | Reviewer |
| | Plos One | Reviewer |
| | Plos Genetics | Reviewer |
| | Frontiers In Microbiology | Editor |
| | Applied Microbiology And Biotechnology | Reviewer |
| | Fungal Genetics And Biology | Reviewer |
| | Frontiers In Microbiology | Reviewer |
| | Current Genetics | Reviewer |
| | Molecular Genetics And Genomics | Reviewer |
| | Molecular Microbiology | Reviewer |
I currently teach
BI441 (Fungal and Bacterial Secondary Metabolism)
BI416 (Genomics and Proteomics)
BI423 (Literature project 1)
BI424 (Literature project 2)
BI427 (Laboratory research project)
BI421 (Research methodology)
BI431 (Biological science research project)
BI312 (Scientific Writing)
BI308 (Proteomics)
BI305 (Dissertation)
BI103 (Human Biology)
|   | Graduation | Student Name | University | Degree | Thesis |
| --- | --- | --- | --- | --- | --- |
| | 2020 | Dean Frawley | Maynooth University | PhD | Role of MAPK pheromone modules in pathogenic Aspergilli |
| | 2018 | Mevlüt Ulaş | Maynooth University | PhD | Molecular Functions of Histone Demethylase MERCK complex on Fungal Development and Secondary Metabolism |
| | 2018 | Betim Karahoda | Maynooth University | PhD | The role of the novel demethylase KERS complex in fungal development and secondary metabolism |
| | 2018 | Nadia Elramli | Maynooth University | PhD | Role of Striatin Complexes in the Control of Development and Secondary Metabolism of the Filamentous Fungus Aspergillus nidulans |
| | 2016 | Bastian Joehnk | Georg-August-Universitat Gottingen | PhD | Stress Response SCF Ubiquitin Ligase F box Protein Fbx15 Controls Nuclear Co repressor Localization and Virulence of the Opportunistic Human Fungal Pathogen Aspergillus fumigatus |
| | 2014 | Özlem Sarikaya Bayram | Georg-August-Universitat Gottingen | PhD | Role of methyltransferases in fungal development and secondary metabolite production |
| | 2013 | Marc Dumkow | Georg-August-Universitat Gottingen | PhD | Alterations in gene expression and secondary metabolite production during development of Aspergillus nidulans |
| | 2013 | Rebekka Harting | Georg-August-Universitat Gottingen | PhD | The sumoylation and neddylation networks in Aspergillus nidulans development |
| | 2013 | Sabine Reen | Georg-August-Universitat Gottingen | MSc | Interaction partners of 49 high-scoring F-box proteins in Aspergillus nidulans |
| | 2012 | Jennifer Gerke | Georg-August-Universitat Gottingen | PhD | Secondary metabolism and development in the filamentous fungus Aspergillus nidulans - Activation of silent gene clusters and characterization of the SAM synthetase SasA |
| | 2009 | Bastian Joehnk | Georg-August-Universitat Gottingen | Diplom | Comparison of the model organism Aspergillus nidulans and opportunistic pathogen Aspergillus fumigatus F-box protein encoding genes |
| | 2009 | Hani Kaba | Georg-August-Universitat Gottingen | Diplom | F-box proteins important for development in the filamentous fungus Aspergillus nidulans |
| | 2009 | Özlem Sarikaya Bayram | Georg-August-Universitat Gottingen | Diplom | Role of methyltransferases in development and coordinated secondary metabolism in the filamentous fungus Aspergillus nidulans |
| | 2008 | Oliver Voigt | Georg-August-Universitat Gottingen | Diplom | Characterization of the f-box genes 32, 58 and 62 in the filamentous fungus Aspergillus nidulans |
|   | Name | Institute | Country |
| --- | --- | --- | --- |
| | David Fitzpatrick | Dr David Fitzpatrick / Bioinformatics Analysis | IRELAND |
| | Sean Doyle | Biology Department | IRELAND |
|   | Name | Role / Description | Country |
| --- | --- | --- | --- |
| | Prof. Dr. Jean Paul Latge / Institut Pasteur | Fungal pathogens | FRANCE |
| | Dr. Stephan Seiler/ University of Freiburg | Fungal Genetics | GERMANY |
| | Prof. Alastair Fleming / Trinity College Dublin | Chromatin Biology | IRELAND |
| | Prof. Gerhard Braus/ Georg August University | Protein degradation | GERMANY |
| | Prof. Eric Selker / University of Oregon | RNA sequencing | U.S.A. |
| | Dr Ingo Bauer / University of Innsbruck | Fungal Chromatin Complex Analysis | AUSTRIA |
| | Prof. Dr. Nancy P Keller / University of Wisconsin | Fungal secondary metabolism | U.S.A. |
| | Prof. Dr. Luis Corrochano / University of Sevilla | Fungal light repsonses | SPAIN |
| | Prof. Dr. Koonho Wong / University of Macao | Chromatin immunoprecipitation | HONG KONG |
| | Dr Satoshi Suzuki / NARO | Food biotechnology | JAPAN |
| | Prof. Dr. Joseph Strauss / University of Vienna | Chromatin Biology | AUSTRIA |
| | Prof. Dr. Berl Oakley / University of Kansas | Cell biology imaging of fungal cells | U.S.A. |
| | Prof. Dr. Jun-Ichi Maruyama / University of Tokyo | Fungal Genetics/Biotechnology | JAPAN |
| | Prof. Dr. Gustavo Goldman / University Sao Paolo | Fungal Pathogenicity | BRAZIL |