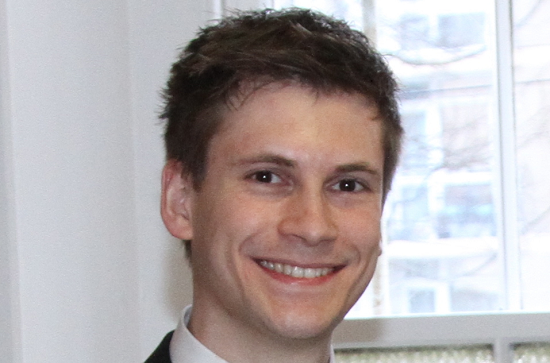 Lecturer
New House
Ground
44
(01) 474 7536
Ollie joined the Department of Law at Maynooth in August 2018, having previously held a lectureship at the University of Liverpool School of Law and Social Justice (2015-2018). Ollie undertook his legal education at Durham University Law School (from 2008-2016), from which he obtained LLB, MJur and PhD degrees.

Ollie specialises in public health law, policy and ethics. He is also interested in risk regulation more generally, and EU law aspects of this field. Ollie teaches public health law, EU law, and legal research methods at Maynooth, and has been a visiting lecturer in Nantes and Lyon. He has supervised a number of undergraduate and graduate research projects on diverse public health law topics, and welcomes proposals from students interested in conducting research at any level in this field.

Ollie has published academic work as a sole and joint author in several renowned journals including the European Law Review, European Law Journal and European Journal of Risk Regulation, as well as having contributed to edited volumes published by CUP and Edward Elgar. Ollie currently serves on the Editorial Team of the European Journal of Risk Regulation.

Ollie also conducts policy work on public health issues with colleagues from legal and non-legal disciplines. In particular, he is an alumni and former deputy director of the Law and Non-Communicable Diseases Unit at the University of Liverpool, and has collaborated with Unit colleagues to advise governmental and non-governmental bodies on the opportunities and constraints of law as a tool of non-communicable disease prevention.
 
Year
Publication
2019
'Multinational Food Corporations and the Right to Health: Achieving Accountablity Through Mandatory Human Rights Due Diligence?'
O Bartlett (2019) 'Multinational Food Corporations and the Right to Health: Achieving Accountablity Through Mandatory Human Rights Due Diligence?' In: A Garde, O de Schutter and J Curtis (eds). Ending Childhood Obesity: A Challenge at the Crossroads of International Economic and Human Rights Law. Cheltenham: Edward Elgar. [Details]
 
Year
Publication
2018
'Power, Policy Ideas and Paternalism in Non-Communicable Disease Prevention'
O Bartlett (2018) 'Power, Policy Ideas and Paternalism in Non-Communicable Disease Prevention'. European Law Journal, [DOI] [Details]
2018
'Reforming the Regulation on Spirit Drinks – an Example of Better Regulation?'
O Bartlett (2018) 'Reforming the Regulation on Spirit Drinks – an Example of Better Regulation?'. European Journal of Risk Regulation, 9 (2) [Details]
Public Health Law
European Union Law
Legal Research Methods