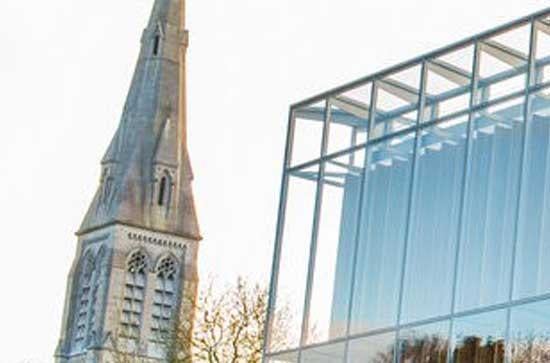 Lecturer/Assistant Professor
Iontas Building
Ground Floor
Office 0.41
My research focuses on modern and contemporary poetry. My current project examines the dynamic between twentieth-century poetry and the emergence of an independent Irish state. My article 'The Case for Irish Modernism: Denis Devlin at the League of Nations and 1930s International Broadcasting' appears in Modernism/modernity (Spring 2021), and a short article 'Desmond FitzGerald on T.S. Eliot: a revolutionary taste in poetry' appeared in The Irish Times. My writing on poetry has appeared in The Cambridge Quarterly, English, Études Anglaises, as well as several edited collections, including essays on Robert Lowell, John Berryman, and Geoffrey Hill. I recently contributed the Foreword to Martin Bell Translates Robert Desnos. I was previously contributing reviewer for the Modern Irish Poetry section of Year's Work in English Studies, and I have peer-reviewed for several journals, including Irish University Review, Religion and Literature, and the publisher Peter Lang. I have given public readings, lectures, and talks at the Ilkley Festival, READ Salon (Durham), Trinity College Dublin, and This Irish American Life (NYU Glucksman House podcast). My poetry pamphlet And Now They Range was published by Guillemot Press in 2016 and reviewed in The Fortnightly Review and PN Review, and my poems have appeared in Agenda, Blackbox Manifold, The Hopkins Review, Poetry, and Stand.

I teach across the module offerings in English at Maynooth, including at postgraduate level, and have convened several courses. I have supervised M.A. dissertations at Maynooth and Leeds. With Dr Catherine Gander, I co-organise the Poetry and Poetics Reading series, and our readers have included Carolyn Forché, Philip Metres, Ishion Hutchinson, Vahni Capildeo, and Seán Hewitt.

I welcome proposals for postgraduate work in any area of modern and contemporary poetry, particularly modernism, post-war U.S., British and Irish poetry, and poetry and theology. Before joining Maynooth, I was a Leverhulme Early Career Fellow at the University of Leeds. I held a Fulbright scholarship at Georgetown University, and I completed my doctorate at the University of York.
 
Year
Publication
2018
''A Final Clarifying: Form, Error, and Alchemy in Geoffrey Hill's Ludo and the Daybooks''
Karl O'Hanlon (2018) ''A Final Clarifying: Form, Error, and Alchemy in Geoffrey Hill's Ludo and the Daybooks''. Etudes Anglaises, [DOI] [full-text] [Details]
2016
''The violent and formal dancers': John Berryman and Geoffrey hill'
O'Hanlon K. (2016) ''The violent and formal dancers': John Berryman and Geoffrey hill'. Cambridge Quarterly, 45 (3):208-223 [DOI] [full-text] [Details]
2016
''Noble in his grandiose confusions': Yeats and Coriolanus in the poetry of Geoffrey Hill'
O'Hanlon K. (2016) ''Noble in his grandiose confusions': Yeats and Coriolanus in the poetry of Geoffrey Hill'. English, 65 (250):211-233 [DOI] [full-text] [Details]
 
Year
Publication
2020
'Rebels in Formal Dress: Robert Lowell, Denis Devlin and their Transatlantic Literary Network'
Karl O'Hanlon (2020) 'Rebels in Formal Dress: Robert Lowell, Denis Devlin and their Transatlantic Literary Network' In: Eve Cobain and Philip Coleman (eds). Robert Lowell and Irish Poetry. Bern: Switzerland: Peter Lang. [Details]
2017
''A fresh, active relation': Milton's Lycidas and the poetry of John Berryman'
O'Hanlon K. (2017) ''A fresh, active relation': Milton's Lycidas and the poetry of John Berryman' In: John Berryman: Centenary Essays. [DOI] [Details]
2016
'Language and the fall in W. B. Yeats and Geoffrey Hill'
O'Hanlon K. (2016) 'Language and the fall in W. B. Yeats and Geoffrey Hill' In: Fall Narratives: An Interdisciplinary Perspective. [DOI] [Details]
2014
''Antimodernism and Religious Modernity in Brighton Rock: The Divided Mind of Graham Greene''
Karl O'Hanlon (2014) ''Antimodernism and Religious Modernity in Brighton Rock: The Divided Mind of Graham Greene'' In: Graham Greene: un écrivain dans le siècle [actes du colloque international réunion à Besançon, 10-11 décembre 2011). Besançon: Presses de l'université de Franche-Comté. [Details]
Year
Publication
2020
'Tributes to Eavan Boland'
Elleke Boehmer, Shirley Chew, Shara McCallum, and Karl O'Hanlon (2020) 'Tributes to Eavan Boland' Stand, 18 (2) . [Details]
2018
''Paying Its Way' (review of Evan Kindley, Poet-Critics and the Administration of Culture. 2017.)'
Karl O'Hanlon (2018) ''Paying Its Way' (review of Evan Kindley, Poet-Critics and the Administration of Culture. 2017.)' PN Review, 44 (6) . [Details]
2017
'Ovid in America'
Karl O'Hanlon (2017) 'Ovid in America' Stand, 15 (2) :57-61. [Details]
Year
Publication
2019
Review, The Book of Baruch by the Gnostic Justin (Oxford University Press, 2019).
Karl O'Hanlon (2019) Review, The Book of Baruch by the Gnostic Justin (Oxford University Press, 2019). Sheffield: Book Review [Details]
2017
One wide expanse: writings from the Ireland chair of poetry.
O'Hanlon, K (2017) One wide expanse: writings from the Ireland chair of poetry. ABINGDON: Book Review [DOI] [Details]
2016
Quantum Poetics: Newcastle/Bloodaxe Poetry Lectures.
O'Hanlon, K (2016) Quantum Poetics: Newcastle/Bloodaxe Poetry Lectures. OXFORD: Book Review [DOI] [Details]
2015
'To Think Harder in Verse' (review of Philip Coleman, John Berryman's Public Vision: Relocating the Scene of Disorder UCD 2014.
Karl O'Hanlon (2015) 'To Think Harder in Verse' (review of Philip Coleman, John Berryman's Public Vision: Relocating the Scene of Disorder UCD 2014. Manchester: Book Review [Details]
2014
'Dark with excessive bright' Review of Geoffrey Hill, Broken Hierarchies: Poems 1952-2012 (Oxford University Press, 2013).
Karl O'Hanlon (2014) 'Dark with excessive bright' Review of Geoffrey Hill, Broken Hierarchies: Poems 1952-2012 (Oxford University Press, 2013). Sheffield: Book Review [Details]
2014
'Late Poems' (review of Thomas Kinsella).
Karl O'Hanlon (2014) 'Late Poems' (review of Thomas Kinsella). Leeds: Book Review [Details]
2016
Visionary Philology: Geoffrey Hill and the Study of Words.
O'Hanlon, K (2016) Visionary Philology: Geoffrey Hill and the Study of Words. BALTIMORE: Book Review [Details]
Year
Publication
2020
Desmond FitzGerald on T.S. Eliot: a revolutionary taste in poetry.
Karl O'Hanlon (2020) Desmond FitzGerald on T.S. Eliot: a revolutionary taste in poetry. Dublin: Newspaper Articles [Details]
Year
Publication
2019
Modern literature.
Levay M.;Bratton F.;Krzakowski C.;Keese A.;Corser S.;Livingstone C.;West M.;Cooper S.;D'Monte R.;Martin G.A.R.g.;Saunders G.;Baker W.;Masud N.;Creasy M.;Alonso A.;O'Hanlon K. (2019) Modern literature. Reviews [DOI] [Details]
2018
Modern literature.
Levay M.;Radford A.;Krzakowski C.;Keese A.;Dick M.;Livingstone C.;Tweed H.;Rodríguez Martín G.;Saunders G.;Baker W.;Creasy M.;O'Hanlon K.;Hanna A. (2018) Modern literature. Reviews [DOI] [full-text] [Details]
Year
Publication
2020
'Calvinist Spider in Ballymoney Service Station'.
Karl O'Hanlon (2020) 'Calvinist Spider in Ballymoney Service Station'. Poetry [Details]
2020
'Study in Grisette' and other poems.
Karl O'Hanlon (2020) 'Study in Grisette' and other poems. Poetry [Details]
2019
From In Our Outrageous Masks of Dog-Skin.
Karl O'Hanlon (2019) From In Our Outrageous Masks of Dog-Skin. Kings College, London: Poetry [Details]
2018
'Three Poems'.
Karl O'Hanlon (2018) 'Three Poems'. Poetry [Details]
2017
from In Memory of Geoffrey Hill.
Karl O'Hanlon (2017) from In Memory of Geoffrey Hill. Chicago: Poetry [Details]
2017
Two poems.
Karl O'Hanlon (2017) Two poems. Sheffield: Poetry [Details]
2016
Three poems (The Insular Style and other poems).
Karl O'Hanlon (2016) Three poems (The Insular Style and other poems). Manchester: Poetry [Details]
2015
Clifford's Tower.
Karl O'Hanlon (2015) Clifford's Tower. Leeds: Poetry [Details]
2014
Two poems.
Karl O'Hanlon (2014) Two poems. Sheffield: Poetry [Details]
Year
Publication
2016
And Now They Range.
Karl O'Hanlon (2016) And Now They Range. Cornwall: Pamphlet [Details]
Edited Virtual Special Issue
Year
Publication
2017
Special Issue on European Poetry.
John Burnside, John Clegg, David Constantine et al. (2017) Special Issue on European Poetry. York: Edited Virtual Special Issue [Details]