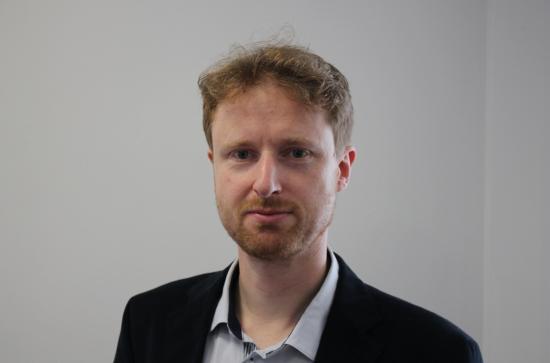 Dr Iain McCurdy is composer originally from Belfast. Having come from a background of writing for fixed medium, more recent work has focussed on sound installation, exploring physical metaphors of compositional structures through the creative use of electronic sensors and innovative human interface design. Recent work has also explored the reinforcement of visual stimuli in writing for conventional instruments. He has undertaken residencies at EMS in Stockholm, NK in Berlin and ZKM in Karlsruhe. His music has been performed around the world with commissions being received from the Arts Council of Northern Ireland, Sonic Arts Network and the Walter Fink Preis. Dr Iain McCurdy currently lectures in music technology on the BA in Music Technology, the BMus and the MA in Creative Music Technologies.
www.iainmccurdy.org
Electroacoustic composition, Csound, sensor technology and hardware hacking.
Year
Publication
2016
Csound: A Sound and Music Computing System.
Lazzarini, V., Yi, S., ffitch, J., Heintz, J., Brandtsegg, Ø., McCurdy, I. (2016) Csound: A Sound and Music Computing System. Berlin: Springer. [Details]
Year
Publication
2015
'The Csound Journal'
Iain McCurdy, James Hearon (Editors) (2015) 'The Csound Journal' The Csound Journal, . [Details]
My main areas of interest that I use in my teaching are electronic and computer music composition as well as signal processing and live electronics. I try to focus on the similarities that can exist in composing for electronics and computers and for conventional instruments. I am keen to pursue and promote the use of open source software both for its accessibility and originality.