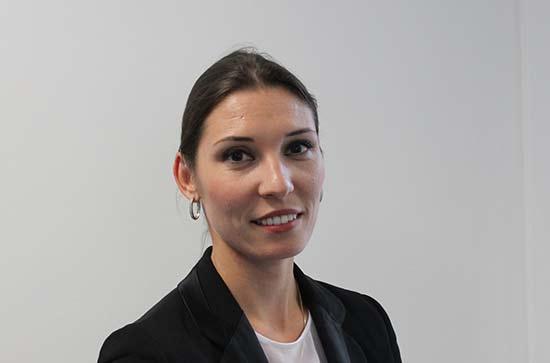 Dr. Delia Ferri is a Lecturer in Law at Maynooth University, where she lectures primarily in the fields of EU law and International and European Disability Law. She is a member of the Maynooth University Social Sciences Institute (MUSSI), of the ALL Institute and a fellow of the Maynooth Centre for European and Eurasian Studies. She is an affiliated researcher at the Dirpolis Institute of Scuola Superiore Sant'Anna (Italy) within the research cluster on social rights, social inclusion and disability, and a fellow at the Burton Blatt Institute of Syracuse University (USA).

She holds a J.D. in Law (Laurea in Giurisprudenza) awarded 110/110 magna cum laude from the University of Verona School of Law (Italy), a LL.M. in International and European Business Law awarded First Class Honours with Distinction from Trinity College Dublin, a Doctorate in European and Italian Constitutional Law from the University of Verona (Italy), and a Postgraduate Diploma in Higher Education (PGDHE) from Maynooth University. Delia is also qualified attorney at law (Avvocato), enrolled at Verona Bar since 2008.

Before joining Maynooth University, Delia was Research Associate at the Centre for Disability Law and Policy of the National University of Ireland Galway and lectured at the Irish Centre for Human Rights. She also collaborated with the Faculty of Law of the University of Trento (Italy). In addition, between 2006 and 2014 she worked as of counsel for a law firm in Verona and carried out substantial activity as independent legal consultant for different NGOs, research centres and international law firms, such as Human European Consultancy B.V (The Netherlands), Konrad Stiftung Adenauer Foundation (Italy/Germany) European Foundation Centre (Belgium), Germann Avocats (Switzerland). Since 2004, Delia has taken part into different academic research projects and policy-oriented studies mainly covering the fields of EU Law, European Constitutional Law and International and Comparative Disability Law.

Delia has published extensively in the fields of EU law and International, European and Comparative Disability Law. She has recently co-authored the first academic textbook on international and European disability law (together with Dr. Andrea Broderick, Maastricht University), which will be published by Cambridge University Press in 2019. Together with Dr. Broderick, she is currently co-editing the first Research Handbook on EU Disability law.





Dr. Ferri's research interests are in the areas of EU Law, European Constitutional Law and Comparative Disability Law.
Year
Publication
2019
International and European Disability Law and Policy. Text, Cases and Materials.
Broderick A. and Ferri D. (2019) International and European Disability Law and Policy. Text, Cases and Materials. Cambridge: Cambridge University Press. [Details]
2008
La costituzione culturale dell'Unione europea [The Cultural Constitution of the European Union].
Ferri D. (2008) La costituzione culturale dell'Unione europea [The Cultural Constitution of the European Union]. Padova: CEDAM. [Details]
Year
Publication
2018
The EU Social Market Economy and the Law. Theoretical Perspectives and Practical Challenges for the EU
D. Ferri and F. Cortese (Ed.). (2018) The EU Social Market Economy and the Law. Theoretical Perspectives and Practical Challenges for the EU London-New York: Routledge. [Details]
2017
The Changing Disability Policy System Active Citizenship and Disability in Europe Volume 1
Rune Halvorsen, Bjørn Hvinden, Jerome Bickenbach, Delia Ferri, Ana Marta Guillén Rodriguez (Ed.). (2017) The Changing Disability Policy System Active Citizenship and Disability in Europe Volume 1 Abingdon: Routledge - Routledge Advances in Disability Studies. [Details]
2016
Fostering Accessible Technology through Regulation
Delia Ferri, G. Anthony Giannoumis (Ed.). (2016) Fostering Accessible Technology through Regulation Abingdon: Routledge. [Details]
 
Year
Publication
2019
'The Past, Present and Future of the Right to Inclusive Education in Italy'
Ferri D. (2019) 'The Past, Present and Future of the Right to Inclusive Education in Italy' In: G. De Beco, S. Quinlivan, J. Lord (eds) (eds). The Right to Inclusive Education in International Human Rights Law. Cambridge: Cambridge University Press. [DOI] [Details]
2019
'La condizione giuridica dei migranti con disabilità nelle fonti dell'Unione europea: riflessioni sullo «stato dell'arte» e prospettive''
Ferri D. (2019) 'La condizione giuridica dei migranti con disabilità nelle fonti dell'Unione europea: riflessioni sullo «stato dell'arte» e prospettive'' In: MG Bernardini (eds). Migranti con disabilità e vulnerabilità. Rappresentazioni, politiche, diritti. Napoli: Jovene Editore. [Details]
2018
'Introduction. The social market economy in the European Union: Theoretical perspectives and practical challenges'
D. Ferri and F. Cortese (2018) 'Introduction. The social market economy in the European Union: Theoretical perspectives and practical challenges' In: The EU Social Market Economy and the Law: Theoretical Perspectives and Practical Challenges for the EU. London-New York: Routledge. [Details]
2018
'Reasonable Accommodation as a Gateway to the Right to Work for Persons with Disabilities in the European Union. Reflections and Comparative Perspectives'
Ferri D. (2018) 'Reasonable Accommodation as a Gateway to the Right to Work for Persons with Disabilities in the European Union. Reflections and Comparative Perspectives' In: G. Wansing, F. Welti and M. Schafers, The Right to Work for Persons with Disabilities. Baden-Baden: Nomos. [Details]
2018
'Conclusion. Taking stock and looking ahead: the future of the 'social market economy' in the European Union''
D Ferri and F. Cortese (2018) 'Conclusion. Taking stock and looking ahead: the future of the 'social market economy' in the European Union'' In: The EU Social Market Economy and the Law: Theoretical Perspectives and Practical Challenges for the EU. London-New York: Routledge. [Details]
2018
'State aid law in a social market economy'
D. Ferri and JJ Piernas Lopez (2018) 'State aid law in a social market economy' In: The EU Social Market Economy and the Law: Theoretical Perspectives and Practical Challenges for the EU. London-New York: Routledge. [Details]
2018
'Italy'
Ferri D. (2018) 'Italy' In: L. Waddington and A. Lawson (eds). The UN Convention on the Rights of Persons with Disabilities in Practice A Comparative Analysis of the Role of Courts. Oxford: Oxford University Press. [Details]
2018
'Film Funding Law in the European Union: Discussing the Rationale and Reviewing the Practice'
Ferri D. (2018) 'Film Funding Law in the European Union: Discussing the Rationale and Reviewing the Practice' In: Dr. Paul Clemens Murschetz, Mag. Roland Teichmann, Prof. Dr. Matthias Karmasin (eds). Handbook of State Aid for Film. Cham: Springer. [DOI] [Details]
2017
'The contours of the emerging disability policy in Europe: Revisiting the multi-level and multi-actor framework'
R. Halvorsen, B. Hvinden, D. Ferri, J. Bickenbach, A. Guillen Rodriguez, (2017) 'The contours of the emerging disability policy in Europe: Revisiting the multi-level and multi-actor framework' In: Rune Halvorsen, Bjørn Hvinden, Jerome Bickenbach, Delia Ferri, Ana Marta Guillén Rodriguez (eds). The Changing Disability Policy System Active Citizenship and Disability in Europe Volume 1. London: Routledge. [Details]
2017
'The Role of the European Union in Protecting the Rights of Asylum Seekers with Disabilities''
Ferri D. (2017) 'The Role of the European Union in Protecting the Rights of Asylum Seekers with Disabilities'' In: S. Baldin, M. Zago (eds). Europe of Migrations. Trieste: Trieste University Press (EUT). [IR Link] [Details]
2017
'Introduction: is public policy in Europe promoting the Active Citizenship of persons with disabilities?'
R. Halvorsen, B. Hvinden, J. Bickenbach, D. Ferri, AM Guillén Rodriguez (2017) 'Introduction: is public policy in Europe promoting the Active Citizenship of persons with disabilities?' In: The Changing Disability Policy System Active Citizenship and Disability in Europe Volume 1. London: Routledge. [Details]
2017
'Enabling People with Disabilities through Effective Accessible Technology Policies'
Ferri D and Kline J. (2017) 'Enabling People with Disabilities through Effective Accessible Technology Policies' In: Rune Halvorsen, Bjørn Hvinden, Jerome Bickenbach, Delia Ferri, Ana Marta Guillén Rodriguez (eds). The Changing Disability Policy System Active Citizenship and Disability in Europe Volume 1. London: Routledge. [Details]
2015
'Cultural Diversity and State Aids to the Cultural Sector'
Ferri, D (2015) 'Cultural Diversity and State Aids to the Cultural Sector' In: Cultural Governance and the European Union: Protecting and Promoting Cultural Diversity in Europe. BASINGSTOKE: PALGRAVE. [Details]
2015
'Participation in EU Governance: A Multi-Level Perspective and a Multifold Approach'
Ferri, D (2015) 'Participation in EU Governance: A Multi-Level Perspective and a Multifold Approach' In: Cristina Fraenkel-Haeberle, Sabine Kropp, Francesco Palermo and Karl-Peter Sommermann (eds). CITIZEN PARTICIPATION IN MULTI-LEVEL DEMOCRACIES. DORDRECHT: MARTINUS NIJHOFF. [DOI] [Details]
2014
'Genetic Discrimination: Is it Time for the EU to Take On a New Challenge?'
Ferri D. (2014) 'Genetic Discrimination: Is it Time for the EU to Take On a New Challenge?' In: Gerard Quinn, Aisling de Paor, Peter Blanck (eds). Genetic Discrimination -Transatlantic Perspectives on the Case for a European Level Legal Response. London-New York: Routledge. [Details]
2014
'Is there a «Cultural Dimension» of EU Disability Policy? New Perspectives after the Accession to the UN Convention on the Rights of Persons with Disabilities'
Ferri D. (2014) 'Is there a «Cultural Dimension» of EU Disability Policy? New Perspectives after the Accession to the UN Convention on the Rights of Persons with Disabilities' In: Dino Costantini, Fabio Perocco, Lauso Zagato (eds). Trasformazioni e crisi della cittadinanza sociale. Venezia: Venice University Press. [Details]
2013
'Implementation of Art. 33 UNCRPD in Italy: 'Magna Pars est profectus velle proficere''
Ferri D. (2013) 'Implementation of Art. 33 UNCRPD in Italy: 'Magna Pars est profectus velle proficere'' In: Gauthier de Beco (eds). Article 33 of the UN Convention on the Rights of Persons with Disabilities: National Structures for the Implementation and Monitoring of the Convention. New York- Amsterdam: Martinus Nijoff. [Details]
2011
'Partecipazione della società civile e tutela della diversità culturale nell'ordinamento dell'Unione europea, tra adempimento di un obbligo internazionale e attuazione di principi costituzionali [Civil Society's Participation and Protection of Cultural Diversity in the European Union, between International Obligations and Constitutional Principles]'
Ferri D. (2011) 'Partecipazione della società civile e tutela della diversità culturale nell'ordinamento dell'Unione europea, tra adempimento di un obbligo internazionale e attuazione di principi costituzionali [Civil Society's Participation and Protection of Cultural Diversity in the European Union, between International Obligations and Constitutional Principles]' In: Gregorio Arena, Fulvio Cortese (eds). Per governare insieme: il federalismo come metodo. Verso nuove forme della democrazia. Padova: CEDAM. [Details]
2011
'L'Unione europea e l'inclusione sociale dei rom: priorità politica o retorica sovranazionale? [The European Union and Social Inclusion of Roma: Political Priority or Supranational Rethoric?]'
Ferri D. (2011) 'L'Unione europea e l'inclusione sociale dei rom: priorità politica o retorica sovranazionale? [The European Union and Social Inclusion of Roma: Political Priority or Supranational Rethoric?]' In: Serena Bladin, Moreno Zago (eds). Il mosaico rom. Specificità culturali e governance multilivello. Milano: Franco Angeli. [Details]
2010
'La Convenzione UNESCO sulla diversità culturale: sviluppi e prospettive della sua attuazione nell'Unione europea [The UNESCO Convention on Cultural Diversity: Development and Perspectives of its Implementation in the European Union]'
Ferri D. (2010) 'La Convenzione UNESCO sulla diversità culturale: sviluppi e prospettive della sua attuazione nell'Unione europea [The UNESCO Convention on Cultural Diversity: Development and Perspectives of its Implementation in the European Union]' In: Maria Caterina Baruffi (eds). Cittadinanza e diversità culturale nello spazio giuridico europeo. Padova: CEDAM. [Details]
2008
'An Investigation on the (Desirable) Role of Cultural Diversity in the EU-China Partnership'
Ferri D. (2008) 'An Investigation on the (Desirable) Role of Cultural Diversity in the EU-China Partnership' In: Francis Snyder (eds). Europe, India and China: Strategic Partners in a Changing World. Brussels: Bruylant. [Details]
2007
'Il rango delle norme CEDU: tra teorica delle fonti e retorica dei diritti [The rank of the ECHR: Between Theory of the Sourcess of Law and Rethoric of Rights]'
Ferri D. (2007) 'Il rango delle norme CEDU: tra teorica delle fonti e retorica dei diritti [The rank of the ECHR: Between Theory of the Sourcess of Law and Rethoric of Rights]' In: Roberto Bin - Giuditta Brunelli - Andrea Pugiotto - Paolo Veronesi (eds). All'incrocio tra Costituzione e CEDU. Il rango delle norme della Convenzione e l'efficacia interna delle sentenze di Strasburgo. Torino: Giappichelli. [Details]
2005
'La "religione predominante" e l'ordinamento giuridico in Grecia: una differenza persistente [The Dominant Religion and the Greek Legal Order: a Persistent Difference]'
Ferri D. (2005) 'La "religione predominante" e l'ordinamento giuridico in Grecia: una differenza persistente [The Dominant Religion and the Greek Legal Order: a Persistent Difference]' In: Serena Baldin (eds). Diritti religiosi e tradizionali in alcuni ordinamenti contemporanei. Trieste: Trieste University Press - EUT. [Details]
2004
'La questione del crocifisso tra laicita' e pluralismo culturale [The crucifix between laicity and cultural pluralism]'
Ferri D. (2004) 'La questione del crocifisso tra laicita' e pluralismo culturale [The crucifix between laicity and cultural pluralism]' In: Roberto Bin - Giuditta Brunelli - Andrea Pugiotto - Paolo Veronesi (eds). La laicità crocifissa? Il nodo costituzionale dei simboli religiosi nei luoghi pubblici. Torino: Giappichelli. [Details]
 
Year
Publication
2019
'The Social Dimension of EU State Aid Law and Policy'
Ferri D. and Piernas Lopez JJ, (2019) 'The Social Dimension of EU State Aid Law and Policy'. Cambridge Yearbook of European Legal Studies, 21 [DOI] [IR Link] [Details]
2019
'THE EUROPEAN COURT OF HUMAN RIGHTS AND THE HUMAN RIGHTS MODEL OF DISABILITY Convergence, Fragmentation and Future Perspectives'
Ferri D. and Broderick A. (2019) 'THE EUROPEAN COURT OF HUMAN RIGHTS AND THE HUMAN RIGHTS MODEL OF DISABILITY Convergence, Fragmentation and Future Perspectives'. EUROPEAN YEARBOOK ON HUMAN RIGHTS 2019, [Details]
2019
'Daouidi v Bootes Plus SL and the Concept of 'Disability' in EU Anti-Discrimination Law'
Ferri D. (2019) 'Daouidi v Bootes Plus SL and the Concept of 'Disability' in EU Anti-Discrimination Law'. EUROPEAN LABOUR LAW JOURNAL, [DOI] [IR Link] [Details]
2018
'Il potere normativo del governo in Irlanda: osservazioni e spunti di riflessione'
D. Ferri (2018) 'Il potere normativo del governo in Irlanda: osservazioni e spunti di riflessione'. Osservatorio sulle Fonti, (3) [IR Link] [Details]
2018
'Intersections Between Systems Thinking and Market Shaping for Assistive Technology: The SMART (Systems-Market for Assistive and Related Technologies) Thinking Matrix'
MacLachlan, M.; McVeigh, J.; Cooke, M.; Ferri, D.; Holloway, C.; Austin, V.; Javadi, D (2018) 'Intersections Between Systems Thinking and Market Shaping for Assistive Technology: The SMART (Systems-Market for Assistive and Related Technologies) Thinking Matrix'. International Journal of Environmental Research and Public Health, [IR Link] [Details]
2018
'Reasonable Accommodation as a Gateway to the Equal Enjoyment of Human Rights: From New York to Strasbourg'
Ferri D. (2018) 'Reasonable Accommodation as a Gateway to the Equal Enjoyment of Human Rights: From New York to Strasbourg'. Social Inclusion, 6 (1) [IR Link] [Details]
2018
'Web Accessibility for People with Disabilities in the European Union: Paving the Road to Social Inclusion'
Ferri D. Favalli S. (2018) 'Web Accessibility for People with Disabilities in the European Union: Paving the Road to Social Inclusion'. Open Access Journal of Sociology, Special Issue Social Participation and Human Rights [DOI] [IR Link] [Details]
2017
''L'accomodamento ragionevole per le persone con disabilità in Europa: dal "Transatlantic Borrowing" alla "Cross-Fertilization'
Ferri D. (2017) ''L'accomodamento ragionevole per le persone con disabilità in Europa: dal "Transatlantic Borrowing" alla "Cross-Fertilization'. DIRITTO PUBBLICO COMPARATO ED EUROPEO, (2) [Details]
2017
'Unveiling the Challenges in the Implementation of Article 24 CRPD on the Right to Inclusive Education. A Case-Study from Italy'
Ferri D. (2017) 'Unveiling the Challenges in the Implementation of Article 24 CRPD on the Right to Inclusive Education. A Case-Study from Italy'. Laws, 7 [DOI] [IR Link] [Details]
2017
'Inclusive Education in Italy: A Legal Appraisal 10 Year after the Signature of the UN Convention on the Rights of Persons with Disabilities'
D. Ferri (2017) 'Inclusive Education in Italy: A Legal Appraisal 10 Year after the Signature of the UN Convention on the Rights of Persons with Disabilities'. Ricerche di Pedagogia e Didattica - Journal of Theories and Research in Education, 12 (2):1-22 [IR Link] [Details]
2016
'The Impact of the Economic Crisis on the Irish Legal System. Between Austerity and Constitutional Rhetoric'
Ferri D. and O'Sullivan C.E (2016) 'The Impact of the Economic Crisis on the Irish Legal System. Between Austerity and Constitutional Rhetoric'. FERDERALISMI.IT –RIVISTA DI DIRITTO PUBBLICO ITALIANO, COMPARATO ED EUROPEO, [IR Link] [Details]
2016
'Defining Disability in the EU Non-Discrimination Legislation: Judicial Activism and Legislative Restraints'
Ferri D. and Favalli S. (2016) 'Defining Disability in the EU Non-Discrimination Legislation: Judicial Activism and Legislative Restraints'. European Public Law, 22 [IR Link] [Details]
2016
'Tracing the Boundaries between Disability and Sickness in the European Union: Squaring the Circle?'
Ferri D. and Favalli S. (2016) 'Tracing the Boundaries between Disability and Sickness in the European Union: Squaring the Circle?'. EUROPEAN JOURNAL OF HEALTH LAW, 23 :5-35 [Details]
2015
'Does accessible technology need an 'entrepreneurial state'? The creation of an EU market of universally designed and assistive technology through state aid'
Ferri D. (2015) 'Does accessible technology need an 'entrepreneurial state'? The creation of an EU market of universally designed and assistive technology through state aid'. International Review of Law, Computers and Technology, 29 (2-3):137-161 [DOI] [Details]
2015
'The New General Block Exemption Regulation and the Rights of Persons with Disabilities: Smoke without Fire?'
Ferri D. (2015) 'The New General Block Exemption Regulation and the Rights of Persons with Disabilities: Smoke without Fire?'. ESTAL - EUROPEAN STATE AID LAW QUARTERLY, 14 [IR Link] [Details]
2015
'Introduction. Fostering accessible technology and sculpting an inclusive market through regulation'
Ferri D., Giannoumis A. and O'Sullivan C.E. (2015) 'Introduction. Fostering accessible technology and sculpting an inclusive market through regulation'. International Review of Law, Computers and Technology, 29 [IR Link] [Details]
2015
''Regulating Genetic Discrimination in the European Union: Pushing the EU into Unchartered Territory or Ushering in a New Genomic Era?''
Ferri D. and De Paor A. (2015) ''Regulating Genetic Discrimination in the European Union: Pushing the EU into Unchartered Territory or Ushering in a New Genomic Era?''. EUROPEAN JOURNAL OF LAW REFORM, 17 [IR Link] [Details]
2015
''Subsidising Accessibility'. Using EU State Aid Law and Policy to Foster Development and Production of Accessible Technology'
Ferri D. (2015) ''Subsidising Accessibility'. Using EU State Aid Law and Policy to Foster Development and Production of Accessible Technology'. ESTAL - EUROPEAN STATE AID LAW QUARTERLY, 14 [IR Link] [Details]
2014
'Legal Scholarship and Disability in Italy. Recent Developments and New Perspectives'
Ferri D. (2014) 'Legal Scholarship and Disability in Italy. Recent Developments and New Perspectives'. EUROPEAN YEARBOOK OF DISABILITY LAW, 5 [IR Link] [Details]
2014
'A Revaluation of the Cultural Dimension of Disability Policy in the European Union: The Impact of Digitization and Web Accessibility'
Ferri D. and Giannoumis A. (2014) 'A Revaluation of the Cultural Dimension of Disability Policy in the European Union: The Impact of Digitization and Web Accessibility'. BEHAVIORAL SCIENCES & THE LAW, 33 :33-51 [IR Link] [Details]
2013
'European Citizens Mind the Gap! Some Reflections on Participatory Democracy in the EU'
Ferri D. (2013) 'European Citizens Mind the Gap! Some Reflections on Participatory Democracy in the EU'. PERSPECTIVES ON FEDERALISM, 5 [IR Link] [Details]
2012
'Reshaping Disability Policy Making in Italy: The Focal Point, the National Observatory on the Situation of Persons with Disabilities, and the Absence of Regions?'
Ferri D. (2012) 'Reshaping Disability Policy Making in Italy: The Focal Point, the National Observatory on the Situation of Persons with Disabilities, and the Absence of Regions?'. PERSPECTIVES ON FEDERALISM, 4 [IR Link] [Details]
2012
'Dal Libro bianco sulla governance al nuovo Registro per la Trasparenza: l'UE tra participatory engineering e democrazia partecipativa' [From the White Paper on Governance to the new Tranparency Register: The EU between participatory engineering and participatory democracy]'
Ferri D. (2012) 'Dal Libro bianco sulla governance al nuovo Registro per la Trasparenza: l'UE tra participatory engineering e democrazia partecipativa' [From the White Paper on Governance to the new Tranparency Register: The EU between participatory engineering and participatory democracy]'. RIVISTA ITALIANA DI DIRITTO PUBBLICO COMUNITARIO, 2012 [Details]
2011
'LUnione europea verso la democrazia partecipativa? [The EU twards participatory democracy?]'
Ferri D. (2011) 'LUnione europea verso la democrazia partecipativa? [The EU twards participatory democracy?]'. ISTITUZIONI DEL FEDERALISMO , 2011 :297-339 [IR Link] [Details]
2011
'Inroads to Social Inclusion in Europes Social Market Economy: The Case of State Aid Supporting Employment of Workers with Disabilities'
Ferri D. and Marquis M. (2011) 'Inroads to Social Inclusion in Europes Social Market Economy: The Case of State Aid Supporting Employment of Workers with Disabilities'. EUROPEAN JOURNAL OF LEGAL STUDIES , 4 [IR Link] [Details]
2010
''Nota a Corte di Giustizia, 10 settembre 2009, cause riunite C 445/07 P e C 455/07 P. Commissione delle Comunità europee c. Ente per le Ville Vesuviane (C-445/07 P), Ente per le Ville Vesuviane c. Commissione delle Comunità europee (C-455/07 P)''
Ferri D. (2010) ''Nota a Corte di Giustizia, 10 settembre 2009, cause riunite C 445/07 P e C 455/07 P. Commissione delle Comunità europee c. Ente per le Ville Vesuviane (C-445/07 P), Ente per le Ville Vesuviane c. Commissione delle Comunità europee (C-455/07 P)''. DIRITTO PUBBLICO COMPARATO ED EUROPEO, 2010 [Details]
2010
'The conclusion of the UN Convention on the Rights of Persons with Disabilities by the EC/EU: a constitutional perspective'
Ferri D. (2010) 'The conclusion of the UN Convention on the Rights of Persons with Disabilities by the EC/EU: a constitutional perspective'. EUROPEAN YEARBOOK OF DISABILITY LAW, 2 [IR Link] [Details]
2009
''Nota a Tribunale di primo grado, 11 marzo 2009, causa T 354/05, Télévision française 1 SA (TF1) c. Commissione delle Comunità europee''
Ferri D. (2009) ''Nota a Tribunale di primo grado, 11 marzo 2009, causa T 354/05, Télévision française 1 SA (TF1) c. Commissione delle Comunità europee''. DIRITTO PUBBLICO COMPARATO ED EUROPEO, 2009 [Details]
2009
''Nota a Corte di Giustizia, 5 marzo 2009, causa C-222/07, Unión de Televisiones Comerciales Asociadas (UTECA) c. Administración General del Estado''
Ferri D. (2009) ''Nota a Corte di Giustizia, 5 marzo 2009, causa C-222/07, Unión de Televisiones Comerciales Asociadas (UTECA) c. Administración General del Estado''. DIRITTO PUBBLICO COMPARATO ED EUROPEO, 2009 [Details]
2009
'Cultural Diversity Under Review: The Fachverband der Buch- und Medienwirtschaft Case'
Ferri D. (2009) 'Cultural Diversity Under Review: The Fachverband der Buch- und Medienwirtschaft Case'. EUROPEAN JOURNAL OF LAW REFORM , 11 :499-511 [IR Link] [Details]
2009
'La dimensione prescrittiva della cultura. Un'analisi comparata tra significante e significato' [The legal dimension of culture. A comparative analysis]'
Ferri D. (2009) 'La dimensione prescrittiva della cultura. Un'analisi comparata tra significante e significato' [The legal dimension of culture. A comparative analysis]'. DIRITTO PUBBLICO COMPARATO ED EUROPEO, 2009 :12-33 [Details]
2007
'La materia culturale dopo la riforma del titolo V: verso lo stato regionale di cultura?' [Cultural matter after the Constitutional Reform of Title V: towards the "stato regionale di cultura"?]'
Ferri D. (2007) 'La materia culturale dopo la riforma del titolo V: verso lo stato regionale di cultura?' [Cultural matter after the Constitutional Reform of Title V: towards the "stato regionale di cultura"?]'. FERDERALISMI.IT –RIVISTA DI DIRITTO PUBBLICO ITALIANO, COMPARATO ED EUROPEO, 2007 [Details]
2005
'EU Participation in the Unesco Convention on the Protection and Promotion of the Diversity of Cultural Expressions: Some Constitutional Remarks'
Ferri D. (2005) 'EU Participation in the Unesco Convention on the Protection and Promotion of the Diversity of Cultural Expressions: Some Constitutional Remarks'. EUROPEAN DIVERSITY AND AUTONOMY PAPERS - EDAP, 3 [IR Link] [Details]
Year
Publication
2016
'L'Unione europea e i diritti delle persone con disabilità: brevi riflessioni a vent'anni dalla prima 'Strategia''
Ferri D. (2016) 'L'Unione europea e i diritti delle persone con disabilità: brevi riflessioni a vent'anni dalla prima 'Strategia'' Politiche sanitarie, 17 (2) :118-123. [IR Link] [Details]
2013
'An End to Abusive Litigation Tactics within the EU? New Perspectives under Brussels I Recast'
Ferri D (2013) 'An End to Abusive Litigation Tactics within the EU? New Perspectives under Brussels I Recast' Irish Business Law Review, . [IR Link] [Details]
Year
Publication
2014
Third Annual Conference of ALTER-ESDR.
(2014) Third Annual Conference of ALTER-ESDR. [Oral Presentation], "Fostering the production of Assistive Technology in Europe? A multidisciplinary analysis", University of Lisbon (Portugal) [Details]
2014
Conference "Equal Rights and Accessible Environments: The UN CRPD and EU Disability Law and Policy".
(2014) Conference "Equal Rights and Accessible Environments: The UN CRPD and EU Disability Law and Policy". [Oral Presentation], "The UN CRPD as a mixed agreement", Maastricht University (The Netherlands) [Details]
2013
Conference "Disabilità e Diritti della Persona" organized by Verona Bar Council.
(2013) Conference "Disabilità e Diritti della Persona" organized by Verona Bar Council. [Oral Presentation], "La Convenzione delle Nazioni Unite sui diritti delle persone con disabilità", Verona (Italy) [Details]
2013
Conference "EU Disability Law And The Un Convention on the Rights of Persons with Disabilities".
(2013) Conference "EU Disability Law And The Un Convention on the Rights of Persons with Disabilities". [Oral Presentation], "Introduction to the key aspects of the UNCRPD: development, purpose, general principles, Krakow (Poland) [Details]
2012
"Human Rights of Persons with Disabilities in International and EU Law".
(2012) "Human Rights of Persons with Disabilities in International and EU Law". [Oral Presentation], "The UNCRPD within the EU legal system", European University Institute [Details]
2012
Conference "Genetic Discrimination – Transatlantic Perspectives on the Case for a EU Legislation.
(2012) Conference "Genetic Discrimination – Transatlantic Perspectives on the Case for a EU Legislation. [Oral Presentation], "Legislating at the EU Level: Possibilities and Challenges", European Parliament (Brussels -Belgium) [Details]
2011
The Implementation of the UNCRPD" organised by the European Commission and the Turkish Government.
(2011) The Implementation of the UNCRPD" organised by the European Commission and the Turkish Government. [Oral Presentation], "Art. 33 UNCRPD: principles and practical approaches", Ankara (Turkey) [Details]
2011
Conference "The role of people with disabilities in the implementation of the UNCRPD.
(2011) Conference "The role of people with disabilities in the implementation of the UNCRPD. [Oral Presentation], "Setting the scene: Art. 33 UN CRPD", Slovenian National Council, Ljubljana (Slovenia) [Details]
2011
Seminar on EU Disability Law for judges organized by the Academy of European Law (ERA).
(2011) Seminar on EU Disability Law for judges organized by the Academy of European Law (ERA). [Oral Presentation], "Introduction to the UN Convention on the Rights of Persons with Disabilities", ERA- Trier (Germany) [Details]
2010
Conference "Il federalismo come metodo di governo.
(2010) Conference "Il federalismo come metodo di governo. [Oral Presentation], Un case study in ambito comunitario: la partecipazione dei disabili nell'elaborazione della EDS, University of Trento (Italy) [Details]
Year
Publication
2016
Reasonable accommodation for disabled people in employment contexts.
Ferri D. and Lawson A. (2016) Reasonable accommodation for disabled people in employment contexts. Publications Office of the European Union, Luxembourg. [Details]
Year
Publication
2015
Book review of "M. Dougan, N. Nic Shuibhne and E. Spaventa, Empowerment and Disempowerment of the European Citizen, Oxford and Portland: Hart Publishing 2012".
Ferri D. (2015) Book review of "M. Dougan, N. Nic Shuibhne and E. Spaventa, Empowerment and Disempowerment of the European Citizen, Oxford and Portland: Hart Publishing 2012". Book Review [Details]
2011
Recensione al testo "G. Famiglietti, Diritti culturali e diritto della cultura. La voce "cultura" dal campo delle tutele a quello della tutela, Giappicchelli, Torino, 2010".
Ferri D. (2011) Recensione al testo "G. Famiglietti, Diritti culturali e diritto della cultura. La voce "cultura" dal campo delle tutele a quello della tutela, Giappicchelli, Torino, 2010". Book Review [Details]
2010
'Recensione al testo "G. Martinico, P. Carrozza, F. Fontanelli, Shaping Rule of Law through Dialogue, Europa law Publishing, Gronigen, 2010'.
Ferri D. (2010) 'Recensione al testo "G. Martinico, P. Carrozza, F. Fontanelli, Shaping Rule of Law through Dialogue, Europa law Publishing, Gronigen, 2010'. Book Review [Details]
2009
'Recensione al testo "G. Martinico, L'integrazione silente. La funzione interpretativa della Corte di giustizia e il diritto costituzionale europeo, Jovene, Napoli, 2008'.
Ferri D. (2009) 'Recensione al testo "G. Martinico, L'integrazione silente. La funzione interpretativa della Corte di giustizia e il diritto costituzionale europeo, Jovene, Napoli, 2008'. Book Review [Details]
2009
Book review of Oddny Mjdll Arnardottir and Gerard Quinn (eds), The UN Convention on the Rights of Persons with Disabilities. European and Scandinavian Perspectives, Martinus Nijhoff Publishers-Brill Academic, 2009.
Ferri D. (2009) Book review of Oddny Mjdll Arnardottir and Gerard Quinn (eds), The UN Convention on the Rights of Persons with Disabilities. European and Scandinavian Perspectives, Martinus Nijhoff Publishers-Brill Academic, 2009. Book Review [IR Link] [Details]
2008
'Recensione al testo "C. Germann, Diversité culturelle et libre-échange à la lumière du cinema, Helbing Lichtenhahn, Bale, 2008'.
Ferri D. (2008) 'Recensione al testo "C. Germann, Diversité culturelle et libre-échange à la lumière du cinema, Helbing Lichtenhahn, Bale, 2008'. Book Review [Details]
Year
Publication
2012
ITALY.
Ferri D. (2012) ITALY. Technical Publication [Details]