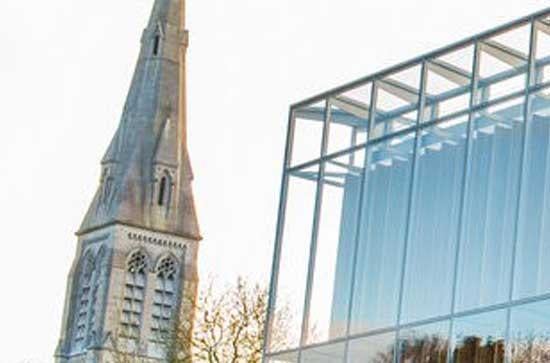 Lecturer
New House
202
(01) 4747771
Prior to entering academic work, he practised as a lawyer (barrister & solicitor) in Canada and held consulting positions. Since obtaining his Ph.D. from the London School of Economics, David has held academic positions in Canada and the UK where he was Associate Professor and Deputy Associate Dean (International). His research focuses on labour/employment and obligations (contract, tort), particularly the effect of i
nformation technology in these areas. David's work has been published in Europe, Canada, the United Kingdom and the United States. He is a member of the Editorial Board of the European Labour Law Journal, and one of its European Developments editors.
David is also co-editor of the Wolters Kluwer blog Global Workplace Law & Policy, and
a member of the Editorial Board of the
Italian Labour Law e-Journal
. David is also a Ph.D.
supervisor with Advance CRT which is funded by the Irish Science Foundation.
He is an Adjunct Professor at Osgoode Hall Law School
(Professional Development) in Toronto and at Université Catholique Lyon, Faculty of Law. From 2022-2023, David is a
Global Professor at KU Leuven, Faculty of Law
. He is also a Visiting Professor at the University of Pescara-Chieti.
David's research investigates private law obligations (contract and tort) as well as employment/labour law, with a focus on the impact of information technology in these areas. In this work, he draws together the doctrinal aspects of contract and tort with social, political and economic considerations. Within these subjects, research has been conducted under two headings: (i) the influence of information technology on the workplace; and, (ii) the challenges posed by information technology to the law of obligations.
|   | Project | Role | Funding Body / Program | Description | Start Date | End Date | Award (€) |
| --- | --- | --- | --- | --- | --- | --- | --- |
| | Privacy@Work | Co-Lead | / | | 01-JUN-21 | | |
| | Enhancing labour standards and protection measures for platform workers | Investigator | / | | 01-JAN-22 | | |
| | Varieties of Industrial Relations in Aviation Lockdown (VIRAL) | Scientific Committee Member | / Government State Bodies | | 01-AUG-21 | | |
| | The Equivocal Autonomy of Academic Employment | Co-Lead | / | | 01-JAN-22 | | |
| | "Ireland's Online Safety Media Regulation Bill" | Co-Lead | / Non Commercial | | 01-FEB-22 | | |
 
Year
Publication
2022
'"Remote Work: Dissuasion Through Legislation"'
D.Mangan (2022) '"Remote Work: Dissuasion Through Legislation"'. Irish Jurist, [Details]
2021
''Agreement to Discuss: The Social Partners Address the Digitalisation of Work''
D.Mangan (2021) ''Agreement to Discuss: The Social Partners Address the Digitalisation of Work''. Industrial Law Journal, 50 [DOI] [Details]
2021
'Delivering on the Binary Divide'
D.Mangan (2021) 'Delivering on the Binary Divide'. EUROPEAN LABOUR LAW JOURNAL, 12 [DOI] [Details]
2021
'Does an online professional profile violate an employer's confidentiality?'
D.Mangan (2021) 'Does an online professional profile violate an employer's confidentiality?'. EUROPEAN LABOUR LAW JOURNAL, 12 [DOI] [Details]
2020
'An unprecedented social solidarity stress test'
Mangan, D;Gramano, E;Kullmann, M (2020) 'An unprecedented social solidarity stress test'. EUROPEAN LABOUR LAW JOURNAL, 11 :247-275 [DOI] [full-text] [Details]
2020
'Covid-19 and labour law in Ireland'
Mangan, D (2020) 'Covid-19 and labour law in Ireland'. EUROPEAN LABOUR LAW JOURNAL, 11 :298-305 [DOI] [full-text] [Details]
2020
'Covid-19 and labour law in the United Kingdom'
Mangan, D (2020) 'Covid-19 and labour law in the United Kingdom'. EUROPEAN LABOUR LAW JOURNAL, 11 :332-346 [DOI] [full-text] [Details]
2020
''Regulating for Decent Work: Reflections on the Classification of Employees''
D.Mangan (2020) ''Regulating for Decent Work: Reflections on the Classification of Employees''. EUROPEAN LABOUR LAW JOURNAL, 11 [DOI] [full-text] [Details]
2019
''Perplexing Platforms for Tort''
D.Mangan (2019) ''Perplexing Platforms for Tort''. Supreme Court Law Review (Canada), 93 [Details]
2019
''Beyond Procedural Protection: Information Technology, Privacy and the Workplace''
D.Mangan (2019) ''Beyond Procedural Protection: Information Technology, Privacy and the Workplace''. European Law Review, 44 [Details]
2016
'Process and Outcome'
D.Mangan (2016) 'Process and Outcome'. King's Law Journal, 27 [DOI] [full-text] [Details]
2015
''Regulating for Responsibility: Reputation and Social Media''
D.Mangan (2015) ''Regulating for Responsibility: Reputation and Social Media''. International Review of Law, Computers and Technology, 29 [DOI] [full-text] [Details]
2015
'No longer. Not yet. the promise of labour law'
Mangan D. (2015) 'No longer. Not yet. the promise of labour law'. King's Law Journal, 26 (1):129-150 [DOI] [full-text] [Details]
2014
'Assessing employment tribunal awards'
Mangan D. (2014) 'Assessing employment tribunal awards'. Industrial Law Journal, 43 (2) [DOI] [full-text] [Details]
2013
'Employment tribunal reforms to boost the economy'
Mangan D. (2013) 'Employment tribunal reforms to boost the economy'. Industrial Law Journal, 42 (4):409-421 [DOI] [full-text] [Details]
 
Year
Publication
2023
'Jones v Tsige'
D.Mangan (2023) 'Jones v Tsige' In: Peter Coe & Paul Wragg (eds). Landmark Cases in Privacy law. Oxford: Hart. [Details]
2023
'Privacy at Work - Ireland'
D.Mangan (2023) 'Privacy at Work - Ireland' In: Privacy at Work. Deventer: Wolters Kluwer. [Details]
2022
''Comparative analysis of legal constraint to remote surveillance''
D.Mangan (2022) ''Comparative analysis of legal constraint to remote surveillance'' In: Decent work in the digital age: European and Comparative Perspectives. Oxford: Hart. [Details]
2022
''Guidance from the EU Courts: Privacy in the Workplace''
D.Mangan (2022) ''Guidance from the EU Courts: Privacy in the Workplace'' In: Carlo Pisani, Giampiero Proia & Adriana Topo (eds). Privacy and the Employment Relationship. Milan: Giuffrè. [Details]
2022
''The UK, Labour and Technology''
D.Mangan & I.Senatori (2022) ''The UK, Labour and Technology'' In: J. L. Monereo Pérez, M. Esposito, F. Vila Tierno, S. Perán Quesada (eds). Technological Innovation, Social Change and Labour Relations: New Paradigms to Understanding Labor Law in the 21st Century. Deventer: Wolters Kluwer. [Details]
2022
''Social Media Speech and the Workplace''
D.Mangan (2022) ''Social Media Speech and the Workplace'' In: Deborah Poff & Alex C. Michalos (eds). Encyclopedia of Business and Professional Ethics. Cham: Springer. [DOI] [Details]
2021
''Article 7 – Respect for Private and Family Life (Private Life, Home and Communications)''
D.Mangan (2021) ''Article 7 – Respect for Private and Family Life (Private Life, Home and Communications)'' In: Steve Peers, Tamara Hervey, Jeff Kenner, Angela Ward (eds). The EU Charter of Fundamental Rights: A Commentary. Oxford: Hart Publishing. [Details]
2020
''Situating Canadian defamation and privacy law in comparative context''
D. Mangan (2020) ''Situating Canadian defamation and privacy law in comparative context'' In: P. Wragg & A. Koltay (eds). Research Handbook on Comparative Privacy and Defamation Law. Cheltenham: Edward Elgar. [DOI] [Details]
2020
''Influencer Marketing as Labour: Between the Public and Private Divide''
D.Mangan (2020) ''Influencer Marketing as Labour: Between the Public and Private Divide'' In: Catalina Goanta & Sofia Ranchordás (eds). The Regulation of Social Media Influencers. Cheltenham: Edward Elgar. [DOI] [Details]
2020
''The informing ethos behind the sources of UK national labour law''
D. Mangan, M. Doherty (2020) ''The informing ethos behind the sources of UK national labour law'' In: T. Gyulavári & E. Menegatti (eds). The Sources of National Labour Law in Contemporary Economy. Deventer: Kluwer. [Details]
2020
''COVID-19 and Labour Law: Ireland''
D.Mangan (2020) ''COVID-19 and Labour Law: Ireland'' In: Claudio Janotti, Flávia Fragale M. Pepino, Rafael Lara Martins (eds). Legal Responses to Covid-19 around the World". Brazil: Brazilian Bar Association. [Details]
2019
''Ford, Taylor and the Gig: Workplaces in Transition''
D.Mangan (2019) ''Ford, Taylor and the Gig: Workplaces in Transition'' In: Valeria Pulignano & Frank Hendrickx (eds). Employment Relations in the 21st Century: Challenges for Interdisciplinary Research in a Changing World of Work. Deventer: Wolters Kluwer. [Details]
2019
''Deepening Precarity in the United Kingdom''
D.Mangan (2019) ''Deepening Precarity in the United Kingdom'' In: J. Kenner, I. Florczak and M. Otto (eds). Precarious Work. The Challenge for Labour Law in Europe. Cheltenham: Edward Elgar. [DOI] [Details]
2018
''Labour Law: The Medium and the Message''
D.Mangan (2018) ''Labour Law: The Medium and the Message'' In: F. Hendrickx & V. De Stefano (eds). Game Changers in Labour Law: Shaping the Future of Work. The Netherlands: Wolters Kluwer. [Details]
2017
''Social Media in the Workplace''
D.Mangan (2017) ''Social Media in the Workplace'' In: D.Mangan & L.E. Gillies (eds). The Legal Challenges of Social Media. Cheltenham: Edward Elgar. [DOI] [Details]
2017
''The Legal Challenges of Social Media''
D.Mangan & L.E.Gillies (2017) ''The Legal Challenges of Social Media'' In: The Legal Challenges of Social Media. Cheltenham: Edward Elgar. [DOI] [Details]
2011
''An introduction to the role of labour standards in development''
T.A.Novitz & D.Mangan (2011) ''An introduction to the role of labour standards in development'' In: The role of labour standards in development?. Oxford: Oxford University Press/British Academy. [DOI] [Details]
Year
Publication
2020
'Employment status: the curious case of the delivery person'
D.Mangan (2020) 'Employment status: the curious case of the delivery person' International Labor Rights Case Law, 6 . [DOI] [Details]
2020
'COVID-19 and Labour Law: Ireland'
D.Mangan (2020) 'COVID-19 and Labour Law: Ireland' Italian Labour Law e-Journal, 13 . [DOI] [Details]
2020
''Freedom and Dignity in the UK workplace''
D.Mangan (2020) ''Freedom and Dignity in the UK workplace'' Italian Labour Law E-Journal, 13 . [DOI] [Details]
2020
''Beyond Procedural Protection: Information Technology, Privacy and the Workplace''
D.Mangan (2020) ''Beyond Procedural Protection: Information Technology, Privacy and the Workplace'' European Current Law, . [Details]
2018
''Online Speech and the Workplace: Public Right, Private Regulation''
D.Mangan (2018) ''Online Speech and the Workplace: Public Right, Private Regulation'' Comparative Labor Law & Policy Journal, 39 . [Details]
2018
''Avoiding liability for negative reference letters''
D.Mangan (2018) ''Avoiding liability for negative reference letters'' Professional Negligence, 34 . [Details]
2018
'Book review: 'Medium Law''
D.Mangan (2018) 'Book review: 'Medium Law'' European Journal of Law and Technology, 9 . [Details]
2017
'Book Review: Private Power, Online Information Flows and EU Law: Mind the Gap'
D.Mangan (2017) 'Book Review: Private Power, Online Information Flows and EU Law: Mind the Gap' Journal of Information Rights, Policy and Practice, (2) . [DOI] [Details]
2015
''Confusion in Material Contribution''
D.Mangan (2015) ''Confusion in Material Contribution'' Canadian Bar Review, 91 . [Details]
2015
''Labour Standards and Sustainable Development: Unpicking the EU's Approach''
R.Zahn & D.Mangan (2015) ''Labour Standards and Sustainable Development: Unpicking the EU's Approach'' International Journal of Comparative Labour Law and Industrial Relations, 31 . [Details]
2014
'Cajole and control: The law of managing education in a globalised world'
Mangan D. (2014) 'Cajole and control: The law of managing education in a globalised world' Global Journal of Comparative Law, 3 (1) :97-134. [DOI] [Details]
2014
''The Curiosity of Professional Status''
D.Mangan (2014) ''The Curiosity of Professional Status'' Professional Negligence, 30 . [Details]
Year
Publication
2023
Privacy@Work.
F. Hendrickx, D.Mangan, E.Gramano (2023) Privacy@Work. Deventer: Wolters Kluwer. [Details]
2017
The Legal Challenges of Social Media.
D.Mangan & L.E.Gillies (2017) The Legal Challenges of Social Media. Cheltenham: Edward Elgar. [DOI] [Details]
2011
The Role of Labour Standards in Development: From Theory to Sustainable Practice?.
T.A.Novitz & D.Mangan (2011) The Role of Labour Standards in Development: From Theory to Sustainable Practice?. Oxford: Oxford University Press/British Academy. [DOI] [Details]
Year
Publication
2022
Responses to Covid-19: Remote Work.
D.Mangan (2022) Responses to Covid-19: Remote Work. Blog [Details]
2022
Is addressing working conditions the response to the great resignation?.
D.Mangan, K.Muszyński, V. Pulignano (2022) Is addressing working conditions the response to the great resignation?. Blog [Details]
2022
Building Resilience in the Labour Market.
D.Mangan (2022) Building Resilience in the Labour Market. Blog [Details]
2021
Sunset for the office?.
D.Mangan (2021) Sunset for the office?. Blog [Details]
2021
California: From Proposition to Law.
D.Mangan (2021) California: From Proposition to Law. Blog [Details]
2021
Re: The Future of Work.
D.Mangan (2021) Re: The Future of Work. Blog [Details]
2020
Template Innovation.
D.Mangan (2020) Template Innovation. Blog [Details]
2020
An unprecedented social solidarity stress test.
D. Mangan, E. Gramano, M. Kullmann (2020) An unprecedented social solidarity stress test. Blog [Details]
2020
Privacy, data protection and the digitalisation of work: how industrial relations can implement a new pillar.
F. Hendrickx, E. Gramano, D.Mangan (2020) Privacy, data protection and the digitalisation of work: how industrial relations can implement a new pillar. Blog [Details]
2020
Carpe diem and the pandemic.
D.Mangan (2020) Carpe diem and the pandemic. Blog [Details]
2020
Permanently Logged Off.
D.Mangan (2020) Permanently Logged Off. Blog [Details]
2020
A Future for Work After Digitalization.
D.Mangan (2020) A Future for Work After Digitalization. Blog [Details]
2020
An employee's professional online presence beyond the workplace.
D.Mangan (2020) An employee's professional online presence beyond the workplace. Blog [Details]
2019
From Industry 1.0 to 4.0.
D.Mangan (2019) From Industry 1.0 to 4.0. Blog [Details]
2019
Brexit, Value, and Work.
D. Mangan (2019) Brexit, Value, and Work. Blog [Details]
2019
Free speech in a globalized world.
D.Mangan (2019) Free speech in a globalized world. Blog [Details]
2019
Has information technology created more work?.
D.Mangan (2019) Has information technology created more work?. Blog [Details]
2019
Commercial and Labour Law Considerations in the Uber Litigation.
D.Mangan (2019) Commercial and Labour Law Considerations in the Uber Litigation. Blog [Details]
Year
Publication
2019
Online Harms White Paper: Consultation Response.
D. Mangan, E. Harbinja, M.R. Leiser, K. Barker, F. Romero-Moreno, and D Dushi (2019) Online Harms White Paper: Consultation Response. British Irish Law Education and Technology Association (BILETA), UK. [Details]
2019
'Digitalization, robotization and new technologies in the agricultural sector: Ireland'.
D. Mangan & M. Doherty (2019) 'Digitalization, robotization and new technologies in the agricultural sector: Ireland'. Portuguese Confederation of Employers in the Agricultural Sector, Portugal. [Details]
2017
'The Relationship Between Defamation, Breach of Privacy and Other Legal Claims Involving Offensive Internet Content'.
D.Mangan (2017) 'The Relationship Between Defamation, Breach of Privacy and Other Legal Claims Involving Offensive Internet Content'. Law Commission of Ontario, Toronto. [Details]
Year
Publication
2023
"Data Protection Challenges in Irish Law and Practice".
D.Mangan (2023) "Data Protection Challenges in Irish Law and Practice". [Invited Lecture], European and International Labour and Social Law Seminar,, Hamburg [Details]
2022
Consideration of the state of the law of privacy in EU workplaces.
F. Hendrickx, D.Mangan, E. Gramano (2022) Consideration of the state of the law of privacy in EU workplaces. [Oral Presentation], Privacy@Work, KU Leuven [Details]
2022
Does Orwell speak to a digital revolution in the 21st century?.
D.Mangan (2022) Does Orwell speak to a digital revolution in the 21st century?. [Invited Lecture], George Orwell & 21 Century Labour Law, Warsaw [Details]
2022
"Squaring the triangle – the impact of intermediaries and subcontracting on working conditions within the platform economy".
D.Mangan, K. Muszynski, V. Pulignano (2022) "Squaring the triangle – the impact of intermediaries and subcontracting on working conditions within the platform economy". [Oral Presentation], Society for the Advancement of Socio-Economics, Amsterdam [Details]
2022
"Roundtable on Decent Work in the Digital Age: European and Comparative Perspectives".
D.Mangan (2022) "Roundtable on Decent Work in the Digital Age: European and Comparative Perspectives". [Oral Presentation], Law, Technology and Labour,, Bologna [Details]
2022
'The threshold is the place to pause: the digitalisation of work'.
D.Mangan (2022) 'The threshold is the place to pause: the digitalisation of work'. [Invited Lecture], The Fourth Roger Blanpain Lecture, KU Leuven, Leuven, Belgium [Details]
2022
Remote Work: Freedom and Dignity at Home?.
D.Mangan & E. Gramano (2022) Remote Work: Freedom and Dignity at Home?. [Oral Presentation], 19th Conference in Commemoration of Professor Marco Biagi, Modena, Italy [Details]
2022
A Room of One's Own?.
D.Mangan (2022) A Room of One's Own?. [Keynote Address], Direct 2 - "Expanding and Improving Workplace Democracy as a Prerequisite for Humanising Labour and Work Environment – Employees', Cork, Ireland [Details]
2022
'The threshold is the place to pause: the digitalisation of work'.
D.Mangan (2022) 'The threshold is the place to pause: the digitalisation of work'. [Oral Presentation], BILETA, Exeter, United Kingdom [Details]
2021
International discussion about internet platforms.
D.Mangan (2021) International discussion about internet platforms. [Oral Presentation], Society of Internet Platforms, National University of Public Service (Budapest, Hungary) [Details]
2021
The threshold is the place to pause: digitalisation of work.
D.Mangan (2021) The threshold is the place to pause: digitalisation of work. [Oral Presentation], Young Explorers Seminar, Lodz, Poland [Details]
2021
Autonomy in Academia? Breaking through the invisible boundaries of contemporary scientific thought.
D.Mangan (2021) Autonomy in Academia? Breaking through the invisible boundaries of contemporary scientific thought. [Oral Presentation], Labour Law Research Network 5, Warsaw [Details]
2021
Privacy@Work.
D.Mangan (2021) Privacy@Work. [Oral Presentation], Labour Law Research Network 5, Warsaw [Details]
2021
Prospects and Obstacles: Applying the EU Charter of Fundamental Rights.
D.Mangan (2021) Prospects and Obstacles: Applying the EU Charter of Fundamental Rights. [Oral Presentation], Labour Law Research Network 5, Warsaw [Details]
2021
Sports as Labour Law.
D.Mangan (2021) Sports as Labour Law. [Oral Presentation], Labour Law Research Network 5, Warsaw [Details]
2021
'The embedded nature of IT in the workplace: A Ph.D. in online platforms'.
D.Mangan (2021) 'The embedded nature of IT in the workplace: A Ph.D. in online platforms'. [Oral Presentation], Conference in Commemoration of Professor Marco Biagi, Modena, Italy [Details]
2020
Covid-19 and labour law: early lessons.
D.Mangan, M.Kullmann, E.Gramano (2020) Covid-19 and labour law: early lessons. [Oral Presentation], International Association of Labour Law Journals, Leuven [Details]
2020
Regulation of Social Media Influencers.
D.Mangan (2020) Regulation of Social Media Influencers. [Oral Presentation], 'Influencer marketing as labour: between the public and private divide', Maastricht [Details]
2019
'The virtual windmill: digital employment rights post-Brexit'.
D. Mangan (2019) 'The virtual windmill: digital employment rights post-Brexit'. [Refereed Abstracts], Digital Rights in Brexit: Changes and Challenges, Information Law and Policy Centre, Institute of Advanced Legal Studies (London) [Details]
2019
'A framework for information technology in the workplace'.
D. Mangan (2019) 'A framework for information technology in the workplace'. [Invited Oral Presentation], Second International Conference in Commemoration of Roger Blanpain, KU Leuven [Details]
2019
'Ford, Taylor and the Gig: Innovation or Repetition?'.
D. Mangan (2019) 'Ford, Taylor and the Gig: Innovation or Repetition?'. [Refereed Abstracts], Labour 2030, Porto, Portugal [Details]
2019
'Reflections On The Contemporary Issues of the Classification of Workers and Independent Contractors and Proposals For A New Theoretical Framework'.
D. Mangan (2019) 'Reflections On The Contemporary Issues of the Classification of Workers and Independent Contractors and Proposals For A New Theoretical Framework'. [Invited Oral Presentation], 6th Regulating for Decent Work Conference, International Labour Organisation [Details]
2019
The Ethics of Social Media Technology for Soliciting Organ Donations.
D.Mangan (2019) The Ethics of Social Media Technology for Soliciting Organ Donations. [Invited Oral Presentation], Ethics and Digitalisation, Maynooth University [Details]
2019
'Private Life and Confidentiality in the Workplace'.
D.Mangan (2019) 'Private Life and Confidentiality in the Workplace'. [International Refereed Conference], LLRN 4 Valparaiso, Pontificia Universidad Católica de Valparaíso [Details]
2019
'The sources of National Labour Law in Contemporary Economy'.
D.Mangan (2019) 'The sources of National Labour Law in Contemporary Economy'. [Refereed Abstracts], Labour Law Research Network 4, Valparaiso [Details]
2019
'Canadian privacy and defamation in comparative context'.
D.Mangan (2019) 'Canadian privacy and defamation in comparative context'. [Refereed Abstracts], Canadian Law of Obligations, University of New Brunswick [Details]
2019
'Canadian privacy and defamation in comparative context'.
D.Mangan (2019) 'Canadian privacy and defamation in comparative context'. [Refereed Abstracts], BILETA, Queen's University Belfast, [Details]
2019
'Common law meets cyberlaw'.
D.Mangan (2019) 'Common law meets cyberlaw'. [International Refereed Conference], A Global Perspective on Defamation and Privacy Law Conference, Leeds University [Details]
2019
'Social Media Influencers and Employment Law'.
D.Mangan (2019) 'Social Media Influencers and Employment Law'. [Invited Lecture], 'Social Media Influencers and Employment Law', University of East Anglia [Details]
2019
'Influencer Marketing as Labor: Between the Public and Private Divide'.
D.Mangan (2019) 'Influencer Marketing as Labor: Between the Public and Private Divide'. [Invited Oral Presentation], The Regulation of Social Media Influencers, Maastricht University [Details]
2019
'Reputation as Property: Perspectives on Work'.
D.Mangan (2019) 'Reputation as Property: Perspectives on Work'. [Conferences hosted], Reputation as Property: Perspectives from Tort and Property, Trinity College Dublin [Details]
2018
'Social Media and Organ Donation'.
D.Mangan (2018) 'Social Media and Organ Donation'. [Keynote Address], International Transplant Network Congress, Antalya, Turkey [Details]
2018
'Fordism, Taylorism and the Gig: Workplace Philosophies in Transition'.
D.Mangan (2018) 'Fordism, Taylorism and the Gig: Workplace Philosophies in Transition'. [International Refereed Conference], Industrial Relations in Europe Conference (IREC), KU Leuven [Details]
2018
'Perplexing Platforms for Tort'.
D.Mangan (2018) 'Perplexing Platforms for Tort'. [Refereed Abstracts], Gerald Fridman and the Law of Obligations, London, Canada [Details]
2018
'Information Technology: The Impetus for Legal Innovation'.
D.Mangan (2018) 'Information Technology: The Impetus for Legal Innovation'. [International Refereed Conference], International Academy of Comparative Law, Fukuoka, Japan [Details]
2018
'The Common Law's Challenge: Employment Law & Brexit'.
D.Mangan (2018) 'The Common Law's Challenge: Employment Law & Brexit'. [International Refereed Conference], International Society of Public Law (I-CON), Hong Kong University [Details]
2018
'Labour Law: The Medium is the Message'.
D.Mangan (2018) 'Labour Law: The Medium is the Message'. [International Refereed Conference], Law and Society Annual Conference, Toronto, Canada [Details]
2018
'Deepening Precarity'.
D.Mangan (2018) 'Deepening Precarity'. [Invited Oral Presentation], Precarious Work. The Challenge for Labour Law in Europe, Lund University [Details]
2018
'Considering the New How'.
D.Mangan (2018) 'Considering the New How'. [Invited Lecture], 'The Italian Self-Employment Statute. A Comparative Overview', Università Ca' Foscari [Details]
2018
'The Medium and the Message: Information Technology at Work'.
D.Mangan (2018) 'The Medium and the Message: Information Technology at Work'. [Refereed Abstracts], Internet Law, New York Law School [Details]
2018
'The Common Law's Challenge'.
D.Mangan (2018) 'The Common Law's Challenge'. [International Refereed Conference], International Conference of Europeanists, Chicago, United States [Details]
Year
Publication
2022
Remote working is starting to look like a busted flush.
D.Mangan and J. Geary (2022) Remote working is starting to look like a busted flush. Dublin: Newspaper Articles [Details]
Year
Publication
2015
A Platform for Discipline: Social Media Speech and the Workplace.
D.Mangan (2015) A Platform for Discipline: Social Media Speech and the Workplace. Working Paper [Details]