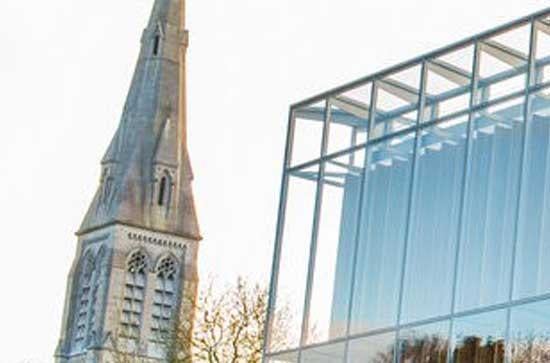 Professor
TSI Building
2nd Fl
2.25
(01) 708 3595
My research interests fall into three principal areas:

1. The politics and society of contemporary Northern Ireland, with a particular focus on class divisions in the region. I am the author/co-author/editor of three books on NI as well as the co-editor of three special editions of international journals.
2. The political economy of contemporary southern Ireland. I am the co-author of two edited collections taking a critical look at the Celtic Tiger and post-crash austerity periods respectively.
3. The politics of popular music. I am the editor/co-editor of volumes devoted to London punk band The Clash and Manchester indie legends The Smiths.
Year
Publication
2021
Northern Ireland a generation after Good Friday: lost futures and new horizons in the long peace.
Colin Coulter, Niall Gilmartin, Katy Hayward & Peter Shirlow (2021) Northern Ireland a generation after Good Friday: lost futures and new horizons in the long peace. Manchester: Manchester University Press. [Details]
2019
Working for the clampdown: The Clash, the dawn of neoliberalism and the political promise of punk.
Colin Coulter (2019) Working for the clampdown: The Clash, the dawn of neoliberalism and the political promise of punk. Manchester: Manchester University Press. [Details]
2019
From the 'long war' to the 'long peace': Northern Ireland twenty years after the Good Friday Agreement, a special edition of Capital & Class 43 (1).
Colin Coulter & Peter Shirlow (2019) From the 'long war' to the 'long peace': Northern Ireland twenty years after the Good Friday Agreement, a special edition of Capital & Class 43 (1). London: Sage. [full-text] [Details]
2015
Ireland under austerity: Neoliberal crisis, neoliberal solutions.
Coulter C.;Nagle A. (2015) Ireland under austerity: Neoliberal crisis, neoliberal solutions. [Details]
2014
Northern Ireland 20 Years After the Cease-Fires: A Special Edition of 'Studies in Conflict and Terrorism'.
Dr Colin Coulter & Professor Peter Shirlow (2014) Northern Ireland 20 Years After the Cease-Fires: A Special Edition of 'Studies in Conflict and Terrorism'. [Details]
2010
Why Pamper Life's Complexities? Essays on The Smiths.
Dr Colin Coulter and Dr Sean Campbell (2010) Why Pamper Life's Complexities? Essays on The Smiths. : Manchester University Press. [Details]
2008
Northern Ireland after the Troubles? A Society in Transition.
Coulter, C & Murray, M (2008) Northern Ireland after the Troubles? A Society in Transition. Manchester: Manchester University Press. [Details]
2003
The end of Irish history? Critical reflections on the Celtic Tiger.
Colin Coulter & Steve Coleman (2003) The end of Irish history? Critical reflections on the Celtic Tiger. Manchester: Manchester University Press. [Details]
1999
Contemporary Northern Irish Society: An Introduction.
C. Coulter (1999) Contemporary Northern Irish Society: An Introduction. : Pluto Press. [Details]
1997
Northern Irish Society.
Dr Colin Coulter (1997) Northern Irish Society. : National Distance Learning Centre. [Details]
 
Year
Publication
2021
'Northern Ireland's Future(s)'
Colin Coulter & Peter Shirlow (2021) 'Northern Ireland's Future(s)' In: Eamon Maher and Eugene O'Brien (eds). Reimagining Irish Studies in the 21st Century. Oxford: Peter Lang. [Details]
2019
'Up in heaven (not only here): The Clash, left melancholia and the politics of redemption'
Colin Coulter (2019) 'Up in heaven (not only here): The Clash, left melancholia and the politics of redemption' In: Working for the clampdown: The Clash, the dawn of neoliberalism, and the political promise of punk. Manchester: Manchester University Press. [Details]
2019
'Working for the clampdown: An introduction'
Colin Coulter (2019) 'Working for the clampdown: An introduction' In: Colin Coulter (eds). Working for the clampdown: The Clash, the dawn of neoliberalism, and the political promise of punk. Manchester: Manchester University Press. [Details]
2018
'Straight to Hell: The Clash and the politics of Left Melancholia'
Colin Coulter (2018) 'Straight to Hell: The Clash and the politics of Left Melancholia' In: Aileen Dillane et al (eds). Songs of Social Protest: International Perspectives. London: Rowman & Littlefield. [Details]
2017
'Ruefrex'
Colin Coulter (2017) 'Ruefrex' In: Niall McGuirk & Michael Murphy (eds). In Concert: Favourite Gigs of Ireland's Music Community. Dublin: Hope Publications. [Details]
2015
'Ireland under austerity: an introduction to the book'
Coulter, C (2015) 'Ireland under austerity: an introduction to the book' In: IRELAND UNDER AUSTERITY: NEOLIBERAL CRISIS, NEOLIBERAL SOLUTIONS. MANCHESTER: MANCHESTER UNIV PRESS. [Details]
2010
'A Double Bed and a Stalwart Lover for Sure: The Smiths, the Death of Pop and the Not so Hidden Injuries of Class'
Colin Coulter (2010) 'A Double Bed and a Stalwart Lover for Sure: The Smiths, the Death of Pop and the Not so Hidden Injuries of Class' In: Why Pamper Life's Complexities? Essays on The Smiths. Manchester University Press. [Details]
2010
'Why Pamper Life's Complexities? An Introduction'
Colin Coulter and Sean Campbell (2010) 'Why Pamper Life's Complexities? An Introduction' In: Why Pamper Life's Complexities? Essays on The Smiths. Manchester: Manchester University Press. [Details]
2008
'Northern Ireland After the Troubles? An Introduction'
C. Coulter & M.Murray (2008) 'Northern Ireland After the Troubles? An Introduction' In: Northern Ireland After the Troubles? A Society in Transition. Manchester: Manchester University Press. [Details]
2007
'Enduring problems: The Belfast agreement and a disagreed Belfast'
Peter Shirlow & Colin Coulter (2007) 'Enduring problems: The Belfast agreement and a disagreed Belfast' In: Marianne Elliott (eds). The Long Road to Peace in Northern Ireland: Peace Lectures from the Institute of Irish Studies at Liverpool University, Second Edition. Liverpool: Liverpool University Press. [DOI] [Details]
2007
'The Peace Process in Northern Ireland'
C. Coulter and P. Shirlow (2007) 'The Peace Process in Northern Ireland' In: Contemporary Ireland: A Sociological Map. Dublin: University College Dublin Press. [Details]
2007
'Enduring Problems: The Belfast Agreement and a Disagreed Belfast'
C. Coulter and P. Shirlow (2007) 'Enduring Problems: The Belfast Agreement and a Disagreed Belfast' In: The Long Road to Peace in Northern Ireland. Liverpool: Liverpool University Press. [Details]
2003
'The End of Irish History? An introduction to the book'
C. Coulter and S. Coleman (2003) 'The End of Irish History? An introduction to the book' In: The End of Irish History? Critical Approaches to the 'Celtic Tiger'. Manchester: Manchester University Press. [Details]
2002
'Northern Ireland'
C. Coulter (2002) 'Northern Ireland' In: Encyclopaedia Britannica. [Details]
2000
'The Orange Order of Things'
C. Coulter (2000) 'The Orange Order of Things' In: Memories of the Present: A Sociological Chronicle of Ireland 1997-98. Dublin: Institute of Public Administration. [Details]
2000
'A Miserable Failure of a State...': Unionist Intellectuals and the Irish Republic'
C. Coulter (2000) 'A Miserable Failure of a State...': Unionist Intellectuals and the Irish Republic' In: Writing in the Republic: Literature, Culture and Politics in the Republic of Ireland, 1949-99. London: MacMillan. [Details]
1997
'The Culture of Contentment: The Political Beliefs and Practice of the Unionist Middle Classes'
Dr Colin Coulter (1997) 'The Culture of Contentment: The Political Beliefs and Practice of the Unionist Middle Classes' In: Who are 'the People'? Unionism, Protestantism and Loyalism in Northern Ireland. London: Pluto. [Details]
1996
'Direct Rule and the Unionist Middle Classes'
Dr Colin Coulter (1996) 'Direct Rule and the Unionist Middle Classes' In: Unionism in Modern Ireland. Dublin: Gill and Macmillan. [Details]
 
Year
Publication
2021
'Learning to live with ghosts: spectres of the Troubles in contemporary Northern irish cinema'
Colin Coulter (2021) 'Learning to live with ghosts: spectres of the Troubles in contemporary Northern irish cinema'. Irish Studies Review, 29 (3):287-310 [full-text] [Details]
2020
'"What Is This, the Seventies?" Spectres of the Past (and the Future) in Recent Northern Irish Television'
Coulter, C (2020) '"What Is This, the Seventies?" Spectres of the Past (and the Future) in Recent Northern Irish Television'. Television and New Media, [DOI] [Details]
2020
'Good times for a change? Ireland since the general election'
Colin Coulter & John Reynolds (2020) 'Good times for a change? Ireland since the general election'. Soundings, (75) [full-text] [Details]
2020
'The distortions of the Irish 'recovery''
Colin Coulter & Francisco Arqueros-Fernández (2020) 'The distortions of the Irish 'recovery''. Critical Social Policy, 40 (1):89-107 [DOI] [full-text] [Details]
2019
'Austerity's Model Pupil: The Ideological Uses of Ireland during the Eurozone Crisis'
Coulter C.;Arqueros-Fernández F.;Nagle A. (2019) 'Austerity's Model Pupil: The Ideological Uses of Ireland during the Eurozone Crisis'. Critical Sociology, 45 (4-5):697-711 [DOI] [full-text] [Details]
2019
'Northern Ireland's elusive peace dividend: Neoliberalism, austerity and the politics of class'
Colin Coulter (2019) 'Northern Ireland's elusive peace dividend: Neoliberalism, austerity and the politics of class'. Capital and Class, [DOI] [full-text] [Details]
2019
'From the 'Long War' to the 'Long Peace': Northern Ireland Twenty Years After the Good Friday Agreement'
Colin Coulter & Peter Shirlow (2019) 'From the 'Long War' to the 'Long Peace': Northern Ireland Twenty Years After the Good Friday Agreement'. Capital and Class, 43 (1):3-21 [DOI] [full-text] [Details]
2019
''Pitstop of Death': Irish newspaper coverage of Iraq war protests at Shannon airport'
Harry Browne, Colin Coulter, Roddy Flynn, Vanessa Hetherington and Gavan Titley (2019) ''Pitstop of Death': Irish newspaper coverage of Iraq war protests at Shannon airport'. Irish Political Studies, 34 (1):92-112 [DOI] [full-text] [Details]
2016
''These people protesting might not be so strident if their own jobs were on the line': Representations of the 'economic consequences' of opposition to the Iraq war in the Irish national press'
Dr Colin Coulter, Harry Browne, Roddy Flynn, Vanessa Hetherington, Gavan Titley (2016) ''These people protesting might not be so strident if their own jobs were on the line': Representations of the 'economic consequences' of opposition to the Iraq war in the Irish national press'. Media, War and Conflict, 9 [DOI] [Details]
2015
''British Rights for British Citizens': The Campaign for 'Equal Citizenship' for Northern Ireland'
Coulter, C (2015) ''British Rights for British Citizens': The Campaign for 'Equal Citizenship' for Northern Ireland'. Contemporary British History, 29 :486-507 [DOI] [full-text] [Details]
2015
'Not quite as British as Finchley: the failed attempt to bring British Conservatism to Northern Ireland'
Dr Colin Coulter (2015) 'Not quite as British as Finchley: the failed attempt to bring British Conservatism to Northern Ireland'. Irish Studies Review, 23 :1-22 [DOI] [full-text] [Details]
2014
'Under Which Constitutional Arrangement Would You Still Prefer to be Unemployed? Neoliberalism, the Peace Process, and the Politics of Class in Northern Ireland'
Coulter, C (2014) 'Under Which Constitutional Arrangement Would You Still Prefer to be Unemployed? Neoliberalism, the Peace Process, and the Politics of Class in Northern Ireland'. Studies in Conflict and Terrorism, 37 :763-776 [DOI] [full-text] [Details]
2014
'Northern Ireland 20 Years After the Cease-Fires'
Dr Colin Coulter & Professor Peter Shirlow (2014) 'Northern Ireland 20 Years After the Cease-Fires'. Studies in Conflict and Terrorism, 37 :713-719 [full-text] [Details]
2013
'Peering in from the window ledge of the Union: The Anglo-Irish Agreement and the attempt to bring British Conservatism to Northern Ireland'
Coulter C. (2013) 'Peering in from the window ledge of the Union: The Anglo-Irish Agreement and the attempt to bring British Conservatism to Northern Ireland'. Irish Studies Review, 21 (4):406-424 [DOI] [full-text] [Details]
2003
'The New World Order of Things'
Coulter, C. (2003) 'The New World Order of Things'. Capital and Class, 80 :5-14 [full-text] [Details]
2001
'Unionists After Unionism'
Coulter, C. (2001) 'Unionists After Unionism'. Peace Review, 13 :75-80 [full-text] [Details]
2001
'The Origins of the Northern Ireland Conservatives'
Coulter, C. (2001) 'The Origins of the Northern Ireland Conservatives'. Irish Political Studies, 16 :29-48 [full-text] [Details]
1999
'The Absence of Class Politics in Northern Ireland'
Coulter, C. (1999) 'The Absence of Class Politics in Northern Ireland'. Capital and Class, 69 :77-100 [full-text] [Details]
1995
'Class, Ethnicity and Political Identity in Northern Ireland'
Dr Colin Coulter (1995) 'Class, Ethnicity and Political Identity in Northern Ireland'. Irish Journal of Sociology, 4 :1-26 [full-text] [Details]
1994
'The Character of Unionism'
Dr Colin Coulter (1994) 'The Character of Unionism'. Irish Political Studies, 9 :1-24 [full-text] [Details]
Year
Publication
2011
'Guess who's having a good recession?'
Colin Coulter (2011) 'Guess who's having a good recession?' CrisisJam, . [Details]
2011
'Good Fences, Good Neighbours'
Colin Coulter (2011) 'Good Fences, Good Neighbours' CrisisJam, . [Details]
2011
'Welcome to the Desert of the Realists'
Colin Coulter (2011) 'Welcome to the Desert of the Realists' CrisisJam, . [Details]
2011
'Factory Farms for the Mind'
Colin Coulter (2011) 'Factory Farms for the Mind' CrisisJam, . [Details]
2011
'Pay your taxes or shut your mouths'
Colin Coulter (2011) 'Pay your taxes or shut your mouths' CrisisJam, . [Details]
Year
Publication
2019
From the 'long war' to the 'long peace'.
Colin Coulter (2019) From the 'long war' to the 'long peace'. [Conferences hosted], From the 'long war' to the 'long peace': Northern Ireland a generation after the Good Friday Agreement, Maynooth University [Details]
2018
The reBirth of Marx(ism): Haunting the Future.
Colin Coulter et al (2018) The reBirth of Marx(ism): Haunting the Future. [Conferences hosted], The reBirth of Marx(ism): Haunting the Future, Maynooth [Details]
2016
The Transatlantic Trade and Investment Partnership.
Colin Coulter (2016) The Transatlantic Trade and Investment Partnership. [Conferences hosted], The Transatlantic Trade and Investment Partnership: What is it and why should you care?,, Maynooth University [Details]
2014
A riot of our own: A symposium on The Clash.
Colin Coulter (2014) A riot of our own: A symposium on The Clash. [Conferences hosted], A riot of our own: A symposium on The Clash, Belfast [Details]
2014
Northern Ireland 20 Years After the Ceasefires.
Colin Coulter & Niall Gilmartin (2014) Northern Ireland 20 Years After the Ceasefires. [Conferences hosted], Northern Ireland 20 Years After the Ceasefires, Maynooth [Details]
2007
The End of the Social.
Colin Coulter (2007) The End of the Social. [Conferences hosted], The End of the Social: Globalism, Governance and Everyday Life,, Bilgi University, Istanbul [Details]
2005
Why Pamper Life's Complexities? A Symposium on The Smiths.
Colin Coulter, Fergus Campbell & Sean Campbell (2005) Why Pamper Life's Complexities? A Symposium on The Smiths. [Conferences hosted], Why Pamper Life's Complexities? A Symposium on The Smiths, Manchester [Details]
2004
Turkey: A Bridge or a Breach to the European Union.
Colin Coulter & Emre Isik (2004) Turkey: A Bridge or a Breach to the European Union. [Conferences hosted], Turkey: A Bridge or a Breach to the European Union, Maynooth [Details]
2004
Is Ireland a Democracy?.
Dr Colin Coulter and Dr Michael Murray (2004) Is Ireland a Democracy?. [Conferences hosted], Is Ireland a Democracy?, Maynooth , 02-APR-04 - 03-APR-04 [Details]
2003
The Celtic Tiger: Critical Perspectives.
Colin Coulter & Emre Isik (2003) The Celtic Tiger: Critical Perspectives. [Conferences hosted], The Celtic Tiger: Critical Perspectives, Istanbul [Details]
1999
The Celtic Tiger.
Colin Coulter (1999) The Celtic Tiger. [Conferences hosted], The Celtic Tiger, Maynooth [Details]
1996
The Idea of the Union.
Colin Coulter & Peter Shirlow (1996) The Idea of the Union. [Conferences hosted], The Idea of the Union, Belfast [Details]
Year
Publication
2011
May Day International: An International Collaboration for May Day 2011 Produced By CrisisJam, Greek Left Review, New Left Project and ZNet.
Colin Coulter et al (2011) May Day International: An International Collaboration for May Day 2011 Produced By CrisisJam, Greek Left Review, New Left Project and ZNet. CrisisJam et al, Athens, Washington, Dublin. [Details]
2003
The Irish Republic, the United States and the Iraq War: A Critical Appraisal.
Colin Coulter & Kieran Allem (2003) The Irish Republic, the United States and the Iraq War: A Critical Appraisal. Irish Anti-War Movement, Dublin. [Details]
Year
Publication
2014
Northern Ireland's Lost Opportunity: The Frustrated Promise of Political Loyalism.
Coulter, C (2014) Northern Ireland's Lost Opportunity: The Frustrated Promise of Political Loyalism. ABINGDON: Book Review [DOI] [Details]
2013
Review of 'The Frustrated Promise of Political Loyalism' by Tony Novosel and 'The End of Ulster Loyalism?' by Peter Shirlow.
Dr Colin Coulter (2013) Review of 'The Frustrated Promise of Political Loyalism' by Tony Novosel and 'The End of Ulster Loyalism?' by Peter Shirlow. Book Review [full-text] [Details]
2011
Welcome to the desert of the realists.
Dr Colin Coulter (2011) Welcome to the desert of the realists. Book Review [Details]
2009
Review of 'Belfast: Segregation, Violence and the City' By Brendan Murtagh and Peter Shirlow.
Dr Colin Coulter (2009) Review of 'Belfast: Segregation, Violence and the City' By Brendan Murtagh and Peter Shirlow. Book Review [Details]
2007
Review of 'Nationalism and Multiculturalism: Irish Identity, Citizenship and the Peace Process' by Andrew Finlay (ed).
Dr Colin Coulter (2007) Review of 'Nationalism and Multiculturalism: Irish Identity, Citizenship and the Peace Process' by Andrew Finlay (ed). Book Review [Details]
2006
Review of 'Plural Identities, Singular Narratives: The Case of Northern Ireland' by Mairéad Nic Craith and 'The Troubles in Ballybogoin: Memory and Identity in Northern Ireland' by William Kelleher Jr.
Dr Colin Coulter (2006) Review of 'Plural Identities, Singular Narratives: The Case of Northern Ireland' by Mairéad Nic Craith and 'The Troubles in Ballybogoin: Memory and Identity in Northern Ireland' by William Kelleher Jr. Book Review [Details]
2005
Review of 'Shades of Orange and Green: Redefining the Union and the Nation in Contemporary Ireland' by John Coakley (ed).
Dr Colin Coulter (2005) Review of 'Shades of Orange and Green: Redefining the Union and the Nation in Contemporary Ireland' by John Coakley (ed). Book Review [Details]
2002
Review of 'Popular Music and Youth Culture' by Andy Bennett.
Dr Colin Coulter (2002) Review of 'Popular Music and Youth Culture' by Andy Bennett. Book Review [Details]
1998
Review of 'Further Afield: Journeys From a Protestant Past' by Marilyn Hyndman.
Dr Colin Coulter (1998) Review of 'Further Afield: Journeys From a Protestant Past' by Marilyn Hyndman. Book Review [Details]
Year
Publication
2014
Northern Ireland: 20 Years After the Cease-Fires Introduction.
Shirlow, P;Coulter, C (2014) Northern Ireland: 20 Years After the Cease-Fires Introduction. PHILADELPHIA: Editorial [DOI] [Details]
2014
Northern Ireland: 20 Years After the Cease-Fires.
Shirlow P.;Coulter C. (2014) Northern Ireland: 20 Years After the Cease-Fires. Editorial [DOI] [Details]