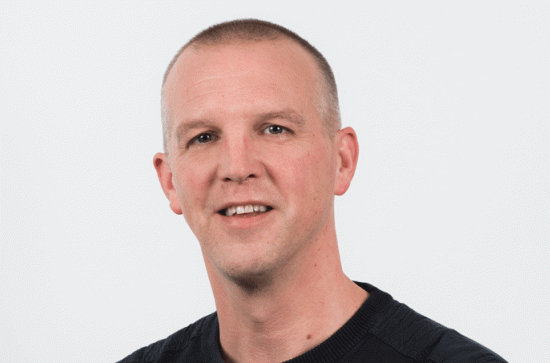 Lecturer
Rhetoric House
21
(01) 708 6156
I graduated from
The Ohio State University
in 2006 with a PhD in Geography, based on research regarding land reform which I conducted in northern Limpopo province, South Africa. I held a Post-Doc position in UCD, Ireland between 2006-07 before starting to lecture in Geography in Maynooth in September 2007. My contract was made permanent in 2012.
My work is diverse in nature, cutting across political, economic and cultural geography. The place most of my research has engaged is South Africa (e.g. see my publications in
Geoforum
,
Social & Cultural Geography
,
TESG
,
Environment and Planning A
,
Journal of Rural Studies
, and
Estudios de Asia y Africa
).
Flowing out of this work, I have developed interests in the political economy of food, particularly how corporate control of the food system creates multiple forms of oppression as well as diverse practices of resistance. I have written about the Irish government's position within this scene (
Human Geography
) and have published an article that deals with literary geography and the contemporary global politics of rurality, using Barbara Kingsolver's
A Prodigal Summer
(
Journal of Rural Studies
). In 2016/17 I also published my first solo-authored book,
Global Foodscapes: Oppression and Resistance in the Life of Food
(Routledge). I have developed some of the ideas in this work to publish in the Annals of the American Association of Geographers on the '
sugar wars
' and by referencing and examining aspects of Mexico's sugar tax; I have also published an examination of some of these debates about
sugar in the Irish context
.
Regarding quite different empirical issues, I have also written about geographical research regarding dance music scenes (
Geography Compass
), and more specifically drum & bass music (
Geoforum
, co-authored with Nancy Ettlinger) and the role of MCs therein (
Dancecult
). See also my recent From the Floor
tribute
in Dancecult to drum & bass in general and Marcus Intalex in particular.

Finally, I should note that I've published papers about some aspects of conducting fieldwork (Area, Singapore Journal of Tropical Geography); supervised Dr Mavuto D Tembo's PhD thesis on climate change in Uganda; co-researched aspects of Ireland's economic crisis (Human Geography, with Enda Murphy and Sinead Kelly); edited a 40 chapter, two-volume book called Anniversary Essays to celebrate the Geography department's 40th Anniversary; and have published numerous blog posts on diverse topics on Eye on the World (a blog hosted by Maynooth University's Department of Geography) and Ireland After Nama (a blog hosted by NIRSA at Maynooth).

Since February 2019, I have been the Europe editor for the journal Human Geography.
Since April 2020 I have been on the Editorial Board of
Dancecult
. In 2022 I became a Review Editor on the Editorial Board of Social Movements, Institutions and Governance (specialty section of
Frontiers in Sustainable Food Systems)
.
I was Associate Editor and Social Media Editor for the journal Space & Polity
from 2020-21.
Political Geography; Globalization, Development, Africa, South Africa; Political Economy of Africa; Land reform; Food Systems; Foodscapes; Scalar practices ('scalecraft'), Neoliberalism, South Africa, Uganda, Ireland, Mexico.
Year
Publication
2020
Slow Computing: Why We Need Balanced Digital Lives.
Kitchin, R. and Fraser, A. (2020) Slow Computing: Why We Need Balanced Digital Lives. Bristol: Bristol University Press. [Details]
2017
Global Foodscapes: Oppression and resistance in the Life of Food.
Fraser A. (2017) Global Foodscapes: Oppression and resistance in the Life of Food. Abingdon, UK: Routledge. [DOI] [Details]
2012
Anniversary Essays: Forty Years of Geography at Maynooth.
Fraser, A. (Ed) (2012) Anniversary Essays: Forty Years of Geography at Maynooth. : Department of Geography, NUIM. [full-text] [Details]
 
Year
Publication
2013
'Political geographies of capitalist development in South Africa'
Fraser A. (2013) 'Political geographies of capitalist development in South Africa' In: Territory, the State and Urban Politics: A Critical Appreciation of the Selected Writings of Kevin R. Cox. [Details]
 
Year
Publication
2021
'Basslines, brains, bits, bytes, and burgers: Working with, and within the limits to, Marxism'
Fraser A. (2021) 'Basslines, brains, bits, bytes, and burgers: Working with, and within the limits to, Marxism'. Human Geography(United Kingdom), [DOI] [Details]
2021
''You can't eat data'?: Moving beyond the misconfigured innovations of smart farming'
Fraser A. (2021) ''You can't eat data'?: Moving beyond the misconfigured innovations of smart farming'. Journal of Rural Studies, [DOI] [Details]
2020
'Ghosts in the vending machine: Expressing corporate power in Ireland's food and drinks industry via the territorialization of selective openness'
Fraser A. (2020) 'Ghosts in the vending machine: Expressing corporate power in Ireland's food and drinks industry via the territorialization of selective openness'. Human Geography(United Kingdom), [DOI] [Details]
2019
'Death of/in British Drum 'n' Bass Music'
Fraser, A (2019) 'Death of/in British Drum 'n' Bass Music'. Dancecult: Journal of Electronic Dance Music Culture, [full-text] [Details]
2019
'Curating digital geographies in an era of data colonialism'
Fraser A. (2019) 'Curating digital geographies in an era of data colonialism'. Geoforum, 104 :193-200 [DOI] [full-text] [Details]
2019
'The digital revolution, data curation, and the new dynamics of food sovereignty construction'
Fraser A. (2019) 'The digital revolution, data curation, and the new dynamics of food sovereignty construction'. Journal of Peasant Studies, [DOI] [full-text] [Details]
2018
'Land grab/data grab: precision agriculture and its new horizons'
Fraser A. (2018) 'Land grab/data grab: precision agriculture and its new horizons'. Journal of Peasant Studies, :1-20 [DOI] [full-text] [Details]
2018
'Iterative power: Herbert Gladstone and the British imperial project in early twentieth century South Africa'
Fraser, A (2018) 'Iterative power: Herbert Gladstone and the British imperial project in early twentieth century South Africa'. Revista Estudios de Africa y Asia, 53 :319-349 [full-text] [Details]
2018
'Mexico's "Sugar Tax": Space, Markets, Resistance'
Fraser A. (2018) 'Mexico's "Sugar Tax": Space, Markets, Resistance'. Annals of the American Association of Geographers, :1-15 [DOI] [full-text] [Details]
2017
'Tactile topologies of the rural'
Fraser A. (2017) 'Tactile topologies of the rural'. Journal of Rural Studies, 56 :198-206 [DOI] [full-text] [Details]
2014
'The rural geographies of Barbara Kingsolver's Prodigal Summer'
Fraser, A (2014) 'The rural geographies of Barbara Kingsolver's Prodigal Summer'. Journal of Rural Studies, 35 :143-151 [DOI] [full-text] [Details]
2014
'On the Content and Contribution of MCs in British Drum 'n' Bass'
Fraser, A. (2014) 'On the Content and Contribution of MCs in British Drum 'n' Bass'. Dancecult: Journal of Electronic Dance Music Culture, 6 (2):42-60 [full-text] [Details]
2013
'Deepening neoliberalism via austerity and 'reform': The case of Ireland'
Fraser, A., Murphy, E., & Kelly, S. (2013) 'Deepening neoliberalism via austerity and 'reform': The case of Ireland'. Human Geography, 6 :38-53 [full-text] [Details]
2012
'The 'throwntogetherness' of research: Reflections on conducting fieldwork in South Africa'
Fraser A. (2012) 'The 'throwntogetherness' of research: Reflections on conducting fieldwork in South Africa'. Singapore Journal of Tropical Geography, 33 (3):291-295 [DOI] [full-text] [Details]
2012
'The Spaces, Politics, and Cultural Economies of Electronic Dance Music'
Fraser A. (2012) 'The Spaces, Politics, and Cultural Economies of Electronic Dance Music'. Geography Compass, 6 (8):500-511 [DOI] [full-text] [Details]
2011
'Nothing but its eradication? Ireland's Hunger Task Force and the production of hunger'
Fraser, A. (2011) 'Nothing but its eradication? Ireland's Hunger Task Force and the production of hunger'. HUMAN GEOGRAPHY, 4(3): 48-60 :48-60 [full-text] [Details]
2010
'The craft of scalar practices'
Fraser, A (2010) 'The craft of scalar practices'. Environment and Planning A, 42 :332-346 [DOI] [full-text] [Details]
2008
'Guest editorial: Gaining ground: Emerging agrarian political geographies'
Fraser, A (2008) 'Guest editorial: Gaining ground: Emerging agrarian political geographies'. POLITICAL GEOGRAPHY, 27 :717-720 [full-text] [Details]
2008
'Fragile empowerment: The dynamic cultural economy of British drum and bass music'
Fraser, A;Ettlinger, N (2008) 'Fragile empowerment: The dynamic cultural economy of British drum and bass music'. Geoforum, 39 :1647-1656 [DOI] [full-text] [Details]
2008
'Geography and land reform'
Fraser, A (2008) 'Geography and land reform'. Geographical Review, 98 :309-321 [full-text] [Details]
2008
'White farmers' dealings' with land reform in Soutth Africa: Evidence from Northern Limpopo Province'
Fraser A. (2008) 'White farmers' dealings' with land reform in Soutth Africa: Evidence from Northern Limpopo Province'. Tijdschrift Voor Economische En Sociale Geografie, 99 (1):24-36 [DOI] [full-text] [Details]
2008
'Fragile empowerment: The cultural economy of British Drum & Bass music'
Fraser, A & Ettlinger, N (2008) 'Fragile empowerment: The cultural economy of British Drum & Bass music'. GEOFORUM, 39 :1647-1656 [full-text] [Details]
2007
'Land reform in South Africa and the colonial present'
Fraser, A (2007) 'Land reform in South Africa and the colonial present'. Social and Cultural Geography, 8 :835-851 [DOI] [full-text] [Details]
2007
'Coded spatialities of fieldwork'
Fraser, A. (2007) 'Coded spatialities of fieldwork'. AREA, 39 :242-245 [full-text] [Details]
2007
'Hybridity Emergent: Geo-History, Learning and Land Restitution in South Africa'
Fraser, A. (2007) 'Hybridity Emergent: Geo-History, Learning and Land Restitution in South Africa'. GEOFORUM, 38 :299-311 [full-text] [Details]
2003
'A Forest of Contradictions: Producing the Landscapes of the Scottish Highlands'
Robbins, P. & Fraser, A. (2003) 'A Forest of Contradictions: Producing the Landscapes of the Scottish Highlands'. ANTIPODE, 35 :95-118 [full-text] [Details]
Year
Publication
2008
Gaining ground: Emerging agrarian political geographies.
Fraser, A (2008) Gaining ground: Emerging agrarian political geographies. OXFORD: Editorial [DOI] [full-text] [Details]
2008
Land reform in the era of neoliberalism: Case studies from the global south.
McCusker, B;Fraser, A (2008) Land reform in the era of neoliberalism: Case studies from the global south. HOBOKEN: Editorial [Details]
Year
Publication
2018
Iterative power:Herbert Gladstone andthe British imperial project inearly twentieth century South Africa.
Fraser A. (2018) Iterative power:Herbert Gladstone andthe British imperial project inearly twentieth century South Africa. Reviews [Details]
Year
Publication
2017
Slow computing.
Fraser, A. and Kitchin, R. (2017) Slow computing. Working Paper [full-text] [Details]
| | Year | Institution | Qualification | Subject |
| --- | --- | --- | --- | --- |
| | 2006 | The Ohio State University | PhD in Geography | |
| | 2001 | The Ohio State University | MA in Geography | |
| | Language | Reading | Writing | Speaking |
| --- | --- | --- | --- | --- |
| | Spanish | Fluent | Functional | Fluent |
Globalization, Food, Research skills