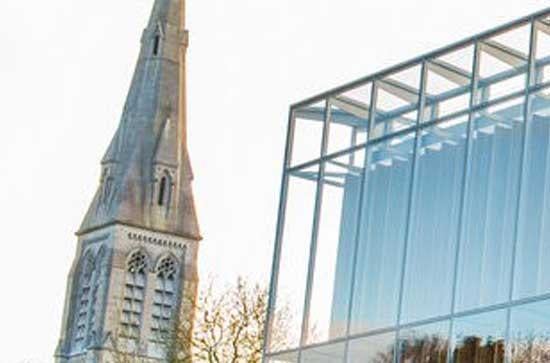 Repetiteur & Instrumental Tutor
About
Aileen Cahill initially took piano lessons in her native county Sligo before entering the Royal Irish Academy of Music. There she graduated with Masters in Solo Piano under Dr. John O'Conor in 2007.
She has had much success in Sligo, Arklow and Dublin Feiseanna, winning the 'Most Promising Musician of the Year' cup and bursary at Sligo Feis Ceoil in 2003. Aileen has also been commended many times at Dublin Feis Ceoil and has won the Hamilton Harty (solo), Pigott (solo), Elsner (instrumental duo), Milne (vocal duo) and Piano Duet Cups. Other prizes include awards for Chopin, Classical Sonata, Concerto and Organ in both Royal Irish Academy and Conservatory of Music and Drama D.I.T. music festivals. In 2007, she was awarded the prestigious Maura Tessier Piano Bursary for further study. More recently, she has competed internationally in Cantù, Taranto and Piacenza (Italy).
Aileen continued her studies at the Conservatory of Music and Drama D.I.T. under Pádhraic Ó Cuinneagáin and Catherina Lemon-O'Doherty. In 2010, she was awarded the Ann Leahy Travel Bursary to study at the Biel Sommerakademie in Switzerland. Aileen graduated in 2011 with Masters in Piano Accompaniment. At this time, she was also awarded a Fellowship Diploma in Piano Accompaniment by the London College of Music.
Eager to expand her skills, Aileen studied organ under Úna Russell at the Conservatory of Music and Drama D.I.T. and was awarded the Sidney Greig cup for organ playing in 2013. She was resident organist at Avila Carmelite Retreat Centre, Morehampton Road, Dublin, until 2016.
In masterclass, Aileen has worked with Jacques Rouvier, Barry Schneider, Douglas Humphreys, Edmund Battersby, Bernard Roberts, Barry Douglas, Marie-Francoise Bucquet, and Christian Favre, among many others. In concerto, Aileen has had the pleasure of playing with Sligo Baroque Orchestra, Royal Irish Academy of Music Chamber Orchestra, Greystones Symphony Orchestra, Irish Youth Wind Ensemble, RTÉ ConTempo Quartet, and Philharmonic Orchestra from Budweis, Czech Republic.
Aileen is now a part-time lecturer in Piano at the Conservatory of Music and Drama, D.I.T, and a full-time repetiteur and tutor at Maynooth University.