Collections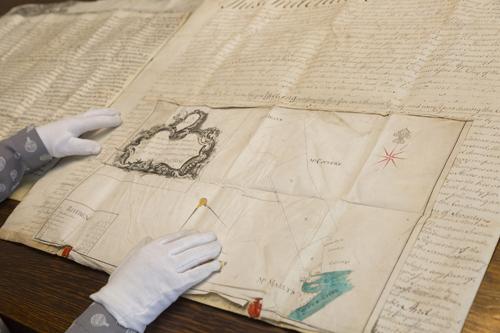 The Centre has built up a critical mass of archival collections related to the great houses of Ireland and cognate subjects. Collections currently held in the Centre include:​
Airfield House archive
Connolly Carew Photographic archive
Knight of Glin archive
Conolly archive
Stacumny Cottage archive
Ballindoolin archive
The Centre is continuously in discussions with current and potential collection owners and others about how we can best assist them with the conservation, preservation and promotion of their collections. All collections are ingested, cared for, archived, stored and made accessible in accordance with best international practice and the appropriate professional standards. The Centre has excellent storage, security and disaster preparedness.