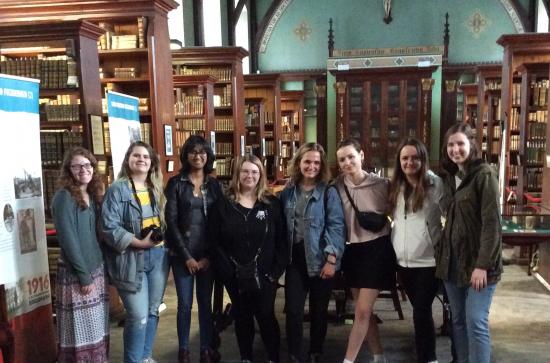 Thursday, August 2, 2018 - 16:15
On Wednesday 1 August, a group of students from the University of Toronto visited the Russell Library. The group received a warm welcome from Special Collections Librarian, Barbara McCormack and a guided tour of the reading room from Library Assistant, Audrey Kinch.
The students also viewed the current MU Library exhibition on display. 'The Country House and The Great War' is an exhibition exploring the impact of the First World War on the Irish Country House and was curated by the Centre for the Study of Historic Irish Houses and Estates, Maynooth University, and the OPW-Maynooth University Archive & Research Centre.