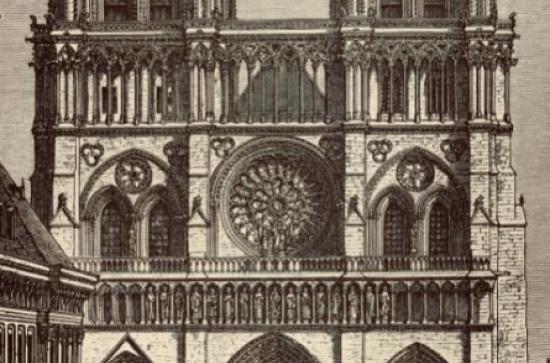 Wednesday, April 17, 2019 - 12:00
After the outbreak of fire and the destruction faced by this world renowned and historic architectural gem on Monday evening, the Maynooth University Library Special Collections and Archives Department wanted to pay tribute to the structure by sharing this image of the cathedral from our collections. Fig. 33.-Notre Dame, Paris, West Front. (1214.) from
Architecture Gothic And Renaissance by T. Roger Smith, F.R.I.B.A in 1893.