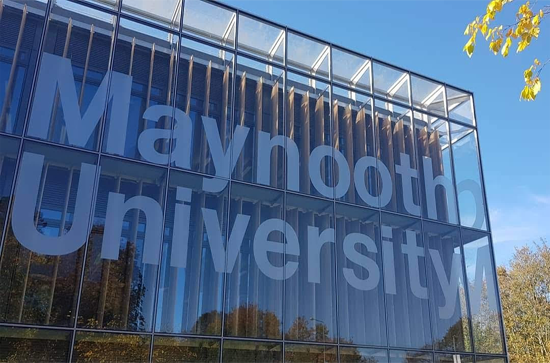 Wednesday, October 21, 2020 - 07:00
Maynooth University library will continue to provide essential services to support researchers and students throughout level 5 restrictions. This will entail maintaining access to online resources, access to study space and access to as much physical material as possible.
Please use our online services and content first and consider carefully if you need to avail of our on-campus services.

Continuing Online Services
For access to our eBooks, please click here.
For more information about our online resources and subject guides please have a look at our Working Remotely guide. We've put all of the resources together to help you navigate the available information.
Library staff are contactable via LibraryChat (Mon-Fri 09:30-17:00) or via email.
Off-campus access is available to MU and SPCM registered students and staff to c. 500,000 books, c. 70,000 journals and a range of databases accessible via LibrarySearch.
The Russell Library and Special Collections & Archives are managing all queries virtually. For further information contact library.russell@mu.ie
Click and Collect Services
Our Click and Collect and *Digital on Demand services remain available.
Click and collect items will be available for collection between 11:00 and 21:00 Monday-Thursday and between 11:00 and 16:30 Fridays.
*Digital on demand/library digitisation requests (subject to terms and conditions) are available for staff and research postgraduate students only.

Study Spaces in the Library
Study spaces will be available on a limited, bookable capacity. You must book a study space before arriving at the library.
Face coverings must be worn at all times in the library.
Opening Hours
For opening hours, please click here.
Please Note: The Library will be closed the Weekend of October 24 and 25. The Library is also closed Bank Holiday Monday October 26.

Further Information
All Maynooth University information and guidance related to Covid-19 is available here.
We will continue to provide Library updates via our website and social media. Please check your University email regularly for updates.