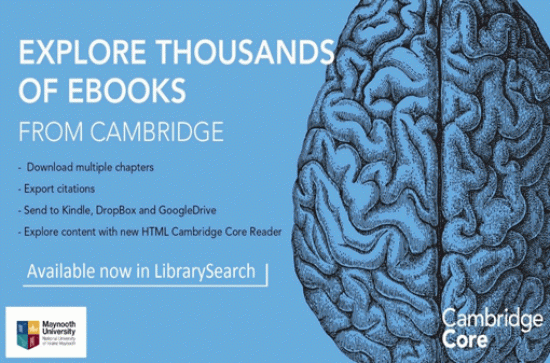 Monday, February 5, 2018 - 13:00
This semester MU Library is offering Evidence-Based Acquisition (EBA). This will enhance our collection by giving all staff and students an even greater say in what is added to our collection. Library users will have complete access to over 30 000 additional eBook titles from Cambridge University Press and partner presses, covering all subject areas and available right now. These books can be consulted online, anytime, anywhere.
The Library will monitor usage and, at the end of the semester, those which are most heavily used will become permanent additions to our collections.