Saturday, September 12, 2015 - 10:00
Students taking the module, LS66 The Cultural Heritage of 'Royal Sites', participated in a field seminar at the Hill of Tara recently. This involved an integrated assessment of the archaeology, history, myth and literature associated with this site. The good weather allowed the students to fully appreciate the commanding views across the central midlands of Ireland from this prominent, but, lowly elevated site.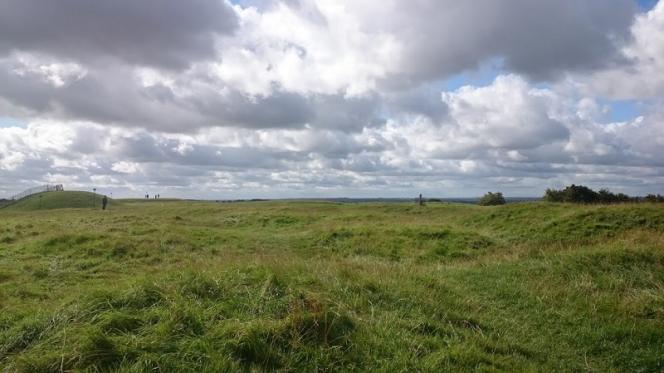 The view from the Rath of the Synods, with the Mound of the Hostages passage tomb to the left, and the Lia Fáil, to the right of this in the distance.