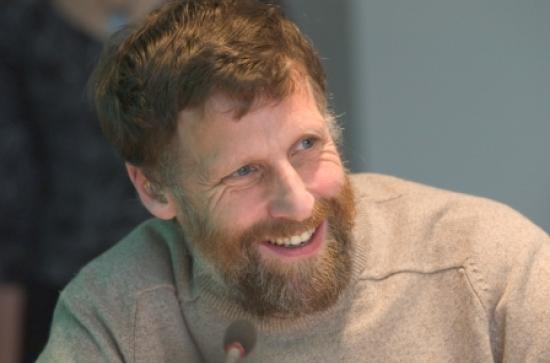 Thursday, April 17, 2014 -

10:00

to

13:00
Education Hall, Education House, North Campus (Pay carparks 2 and 5)
Masterclass in Radical Human Ecology with Alastair McIntosh
Traditional human ecology has generally addressed the interrelationships between population, resources, environment and development (PRED). In this it has differed little from human geography, and scholars have differed as to whether it is a subset of sociology or biology. The concept of Radical Human Ecology was advanced by Alastair McIntosh with Canadian colleagues Lewis Williams and Rose Roberts in their 2012 Ashgate edited research reader by that title. Their Introduction – Human Ecology: A Pedagogy of Hope? – suggests that rather than being a subset of an existing fragmentary worldview, human ecology is a metadisciplinary approach, a holistic framework through which to situate, analyse and participate in the emerging human condition and the pressing issues of our times.
Our agenda is to join forces with those who seek to radicalize Human Ecology – that is to go to its roots, to dig deep, and to stir the very soil of the assumptions on which it rests [to develop] a living and vital approach capable of attunig and responding in ways which breathe life back into our relationships. [This] aims to (1) bring about a radical reintegration of indigenous ways of knowing, which inevitably include the sacred, (2) to locate greater onto-epistemological agency within the Human Ecology researcher and scholar, (3) to provide a number of practical interdisciplinary and intercultural applications of Human Ecology praxis throughout the world, and (4) to provoke conversation on how we might stimulate the academy to engage with Huamn Ecology not merely as a theoretical entity, but as a living, breathing, post-colonial activist movement. (p. 7)
Structure of Masterclass
During our morning together Alastair will start with a presentation on applied radical human ecology and discuss some of the opportunities and challenges that it faces within the academy, including questions about methodology and the praxis of action and reflection. We will then move into small groups and plenary discussion based on personal experience, asking fundamentally whether a radical approach to human ecology can be a helpful framework through which, in Cardinal Newman's sense of the expression, to articulate the idea of a university.
Please note that this is a masterclass and that in order to get the most out of the morning and to be able to participate at a high level, participants must read Adult Education_Reading for Masterclass in Radical Human Ecology
How to Register for the Masterclass in Radical Human Ecology
Please email shauna.busto-gilligan@mu.ie with the subject line Masterclass in Radical Human Ecology. In the body of the email please state your name, institution affiliation (if any) and if you are student, what area you are studying.
Alternatively, log on to our 'shop' and register by purchasing a place on the Masterclass and paying the €30 fee (participants external to Maynooth University).
About Alastair
Photograph of Alastair McIntosh (C) Médiathèque Lafarge - Alain Le Breton
Alastair McIntosh (b. 1955) was raised and educated on the Isle of Lewis in the Outer Hebrides of Scotland and holds or has held honorary fellowship or professorship positions at the universities of Ulster, Strathclyde, Glasgow and Edinburgh. His PhD is in liberation theology and community empowerment in Scottish land reform, by published works from the Academy of Irish Cultural Heritages at the University of Ulster. His applied work has involved land reform, environmental protection and urban poverty. His books include Soil and Soul: People versus Corporate Power (Aurum 2001), Hell and High Water: Climate Change, Hope and the Human Condition (Birlinn 2008), Rekindling Community (Schumacher Briefings 2008) and Island Spirituality (Islands Book Trust, 2013).
Praise for Radical Human Ecology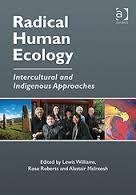 "There can be no doubt about the academic value of this book ... it looks over the edge and ventures outside established lines." - Luc Hens & Bernhard ​Glaeser, Int. J. of Environment & Pollution.
From the Foreword by Richard J. Borden, Rachel Carson Chair in Human Ecology, College of the Atlantic and Society for Human Ecology: 'Below the clamor of a bustling world, this volume imparts the seeds of a radical alternative for human ecology. They lie beneath the surface: amid the whispered voices at the margin, in the praxis of traditional spirituality, along the dusty road of post-modernism, and from the ivy halls of science. This is not the human ecology of a prehistoric fireside or an academic symposium. It is an unconventional and timely pedagogy of hope.'