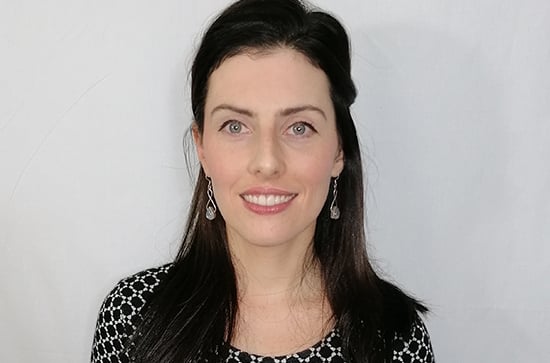 Biography
BSc (HONS) 1st Chemistry Maynooth University 2004-2008
PhD Glycochemistry Maynooth University 2004-2008
Research Fellowship University of Melbourne 2007
Process Engineer Intel 2012-2015
Senior Post-Doctoral Researcher National Institute for Bioprocessing, Research and Training (NIBRT) 2015-2019
Research Manager NIBRT 2019-2020
Assistant Professor Chemistry Maynooth University 2020-Present
Research Interests
The O'Flaherty Glycoscience group has expertise in three key areas.
1. Glycoproteomics and Glycomics: We build glycoanalytical workflows for the Glycoscience and broader communities that exploit mass spectrometry, chromatography, exoglycosidase digestions and bioinformatics approaches. We analyze glycan structures, glycoprotein profiles, and glycan-protein interactions to understand their functional implications in disease studies.
2. Glycoengineering and Drug Development: We develop methods for engineering glycans and glycoconjugates to improve their therapeutic properties. We investigate glycan-based drug delivery systems, glycan-targeted therapies, and glycan biomarkers for disease diagnosis and monitoring.
3. Glycosylation and Disease: We study the role of abnormal glycosylation in various diseases, including cancer, neurodegenerative disorders, metabolic diseases, and infectious diseases. We explore how glycan alterations contribute to disease progression and potential therapeutic strategies targeting glycan pathways and also investigate the role of glycans in the immune system, including their involvement in immune cell recognition, inflammation, and immune response modulation.
Research Group (2023/24)
Dr. Gordon Greville, Postdoctoral researcher (IRC, with Dr Mark Robinson, Biology)
Andreea Cislaru, PhD student (MU Teaching Fellowship)
Emily Harlin, PhD Student, (Fluorescent tags project, with Dr. Rob Elmes, Chemistry)
Catherine Bannon (MD), PhD student (Kathleen Lonsdale Institute, with Dr Mark Robinson, Biology)
Ismail Emre Yagmur, PhD student (Kathleen Lonsdale Institute, with Prof. Andres Salumets, University of Tartu).
Peer Reviewed Journal
| | Year | Publication |
| --- | --- | --- |
| | 2023 | Feehily, C.; O'Neill, I.J.; Walsh, C.J.; Moore, R.L.; Killeen, S.L.; Geraghty, A.A.; Lawton, E.M.; Byrne, D.; Sanchez-Gallardo, R.; Nori, S.R.C.; Nielsen, I.B.; Wortmann, E.; Matthews, E.; O'Flaherty, R.; Rudd, P.M.; Groeger, D.; Shanahan, F.; Saldova, R.; McAuliffe, F.M.; Van Sinderen, D.; Cotter, P.D. (2023) 'Detailed mapping of Bifidobacterium strain transmission from mother to infant via a dual culture-based and metagenomic approach'. Nature Communications, 14 . [Link] [DOI] |
| | 2023 | Yansen Chen, Hadi Atashi, RR Mota, C Grelet, Sylvie Vanderick, Hongqing Hu, GplusE Consortium, Mark Crowe, Alan Fahey, Fiona Carter, Elizabeth Matthews, Andreia Santoro, Colin Byrne, Pauline Rudd, Roisin O'Flaherty, Sinead Hallinan, Claire Wathes, Mazdak Salavati, Zhangrui Cheng, Ali Fouladi, Geoff Pollott, Dirk Werling, Beatriz Sanz Bernardo, Conrad Ferris, Alistair Wylie, Matt Bell, Mieke Vaneetvelde, Kristof Hermans, Miel Hostens, Geert Opsomer, Sander Moerman, Jenne De Koster, Hannes Bogaert, Jan Vandepitte, Leila Vandevelde, Bonny Vanranst, Klaus Ingvartsen, Martin Tang Sorensen, Johanna Hoglund, Susanne Dahl, Soren Ostergaard, Janne Rothmann, Mogens Krogh, Else Meyer, Leslie Foldager, Charlotte Gaillard, Jehan Ettema, Tine Rousing, Torben Larsen, Victor H Silva de Oliveira, Cinzia Marchitelli, Federica Signorelli, Francesco Napolitano, Bianca Moioli, Alessandra Crisà, Luca Buttazzoni, Jennifer McClure, Daragh Matthews, Francis Kearney, Andrew Cromie, Matt McClure, Shujun Zhang, Xing Chen, Huanchun Chen, Junlong Zhao, Liguo Yang, Guohua Hua, Chen Tan, Guiqiang Wang, Michel Bonneau, Marlène Sciarretta, Armin Pearn, Arnold Evertson, Linda Kosten, Anders Fogh, Thomas Andersen, Matthew Lucy, Chris Elsik, Gavin Conant, Jerry Taylor, Deborah Triant, Nicolas Gengler, Michel Georges, Frederic Colinet, Marilou Ramos Pamplona, Hedi Hammami, Catherine Bastin, Haruko Takeda, Aurelie Laine, Anne‐Sophie Van Laere, Rodrigo Mota, Saeid Naderi Darbagshahi, Frederic Dehareng, Clement Grelet, Amelie Vanlierde, Eric Froidmont, Frank Becker, Martin Schulze, Sergio Palma Vera, N Gengler (2023) 'Validating genomic prediction for nitrogen efficiency index and its composition traits of Holstein cows in early lactation'. Journal of Animal Breeding and Genetics, . [DOI] |
| | 2022 | O'Flaherty R.; Opdenakker G.; Clausen H.; Gerardy-Schahn R.; Kieda C.; Reis C.A.; Rudd P.M.; Sadrieh A.; Axford J. (2022) 'Glycobiology'. Glycobiology, 32 (6):458-459. [DOI] |
| | 2022 | Ronan R.; Kshirsagar A.; Rebelo A.L.; Sunny A.; Kilcoyne M.; Flaherty R.O.; Rudd P.M.; Schlosser G.; Saldova R.; Pandit A.; McMahon S.S. (2022) 'Distinct Glycosylation Responses to Spinal Cord Injury in Regenerative and Nonregenerative Models'. Journal of Proteome Research, . [DOI] [Full-Text] |
| | 2022 | O'Flaherty, Róisín and Simon, Ádám and Alonso-Sampedro, Manuela and Sánchez-Batán, Sonia and Fernández-Merino, Carmen and Gude, Francisco and Saldova, Radka and González-Quintela, Arturo (2022) 'Changes in Serum N-Glycome for Risk Drinkers: A Comparison with Standard Markers for Alcohol Abuse in Men and Women'. 12 (2). [Link] [DOI] |
| | 2022 | Llop E; Ardá A; Zacco E; O'Flaherty R; García-Ayllón MS; Aureli M; Frenkel-Pinter M; Reis CA; Greiner-Tollersrud OK; Cuchillo-Ibáñez I; (2022) 'Proceedings of workshop: Neuroglycoproteins in health and disease, INNOGLY cost action'. Glycoconjugate Journal, . [DOI] [Full-Text] |
| | 2021 | Xie Y; Mota LM; Bergin A; O'Flaherty R; Jones A; Morgan B; Butler M; (2021) 'High-throughput and high-sensitivity N-Glycan profiling: A platform for biopharmaceutical development and disease biomarker discovery'. Analytical Biochemistry, 623 . [DOI] [Full-Text] |
| | 2021 | Eileen P Treacy, Sebastian Vencken, Annet M Bosch, Matthias Gautschi, Estela Rubio‐Gozalbo, Charlotte Dawson, Darragh Nerney, Hugh Owen Colhoun, Loai Shakerdi, Gregory M Pastores, Roisin O'Flaherty, Radka Saldova (2021) 'Abnormal N‐glycan fucosylation, galactosylation, and sialylation of IgG in adults with classical galactosemia, influence of dietary galactose intake'. Journal of Inherited Metabolic Disease, 61 (1):76-88. [DOI] [Full-Text] |
| | 2020 | De Leoz, MLA; Duewer, DL; Fung, A; Liu, L; Yau, HK; Potter, O; Staples, GO; Furuki, K; Frenkel, R; Hu, YL; Sosic, Z; Zhang, PQ; Altmann, F; Grunwald-Grube, C; Shao, C; Zaia, J; Evers, W; Pengelley, S; Suckau, D; Wiechmann, A; Resemann, A; Jabs, W; Beck, A; Froehlich, JW; Huang, CC; Li, Y; Liu, YM; Sun, SW; Wang, YJ; Seo, Y; An, HJ; Reichardt, NC; Ruiz, JE; Archer-Hartmann, S; Azadi, P; Bell, L; Lakos, Z; An, YM; Cipollo, JF; Pucic-Bakovic, M; Stambuk, J; Lauc, G; Li, X; Wang, PG; Bock, A; Hennig, R; Rapp, E; Creskey, M; Cyr, TD; Nakano, M; Sugiyama, T; Leung, PKA; Link-Lenczowski, P; Jaworek, J; Yang, S; Zhang, H; Kelly, T; Klapoetke, S; Cao, R; Kim, JY; Lee, HK; Lee, JY; Yoo, JS; Kim, SR; Suh, SK; de Haan, N; Falck, D; Lageveen-Kammeijer, GSM; Wuhrer, M; Emery, RJ; Kozak, RP; Liew, LP; Royle, L; Urbanowicz, PA; Packer, NH; Song, XM; Everest-Dass, A; Lattova, E; Cajic, S; Alagesan, K; Kolarich, D; Kasali, T; Lindo, V; Chen, Y; Goswami, K; Gau, B; Amunugama, R; Jones, R; Stroop, CJM; Kato, K; Yagi, H; Kondo, S; Yuen, CT; Harazono, A; Shi, XF; Magnelli, PE; Kasper, BT; Mahal, L; Harvey, DJ; O' Flaherty, R; Rudd, PM; Saldova, R; Hecht, ES; Muddiman, DC; Kang, JC; Bhoskar, P; Menard, D; Saati, A; Merle, C; Mast, S; Tep, S; Truong, J; Nishikaze, T; Sekiya, S; Shafer, A; Funaoka, S; Toyoda, M; de Vreugd, P; Caron, C; Pradhan, P; Tan, NC; Mechref, Y; Patil, S; Rohrer, JS; Chakrabarti, R; Dadke, D; Lahori, M; Zou, CX; Cairo, C; Reiz, B; Whittal, RM; Lebrilla, CB; Wu, LR; Guttman, A; Szigeti, M; Kremkow, BG; Lee, KH; Sihlbom, C; Adamczyk, B; Jin, CS; Karlsson, NG; Ornros, J; Larson, G; Nilsson, J; Meyer, B; Wiegandt, A; Komatsu, E; Perreault, H; Bodnar, ED; Said, N; Francois, YN; Leize-Wagner, E; Maier, S; Zeck, A; Heck, AJR; Yang, Y; Haselberg, R; Yu, YQ; Alley, W; Leone, JW; Yuan, H; Stein, SE (2020) 'NIST Interlaboratory Study on Glycosylation Analysis of Monoclonal Antibodies: Comparison of Results from Diverse Analytical Methods'. Molecular and Cellular Proteomics, 19 :11-30. [DOI] |
| | 2020 | Samal J; Saldova R; Rudd PM; Pandit A; O'Flaherty R; (2020) 'Region-Specific Characterization of N-Glycans in the Striatum and Substantia Nigra of an Adult Rodent Brain'. Journal of Analytical Chemistry, 92 (19). [DOI] |
| | 2020 | Welsink-Karssies MM; Ferdinandusse S; Geurtsen GJ; Hollak CEM; Huidekoper HH; Janssen MCH; Langendonk JG; van der Lee JH; O'Flaherty R; Oostrom KJ; Roosendaal SD; Rubio-Gozalbo ME; Saldova R; Treacy EP; Vaz FM; de Vries MC; Engelen M; Bosch AM; (2020) 'Deep phenotyping classical galactosemia: clinical outcomes and biochemical markers'. Brain Communications, 2 (1). [DOI] [Full-Text] |
| | 2020 | Foldager L; Gaillard C; Sorensen MT; Larsen T; Matthews E; O'Flaherty R; Carter F; Crowe MA; Grelet C; Salavati M; Hostens M; Ingvartsen KL; Krogh MA; ; (2020) 'Predicting physiological imbalance in Holstein dairy cows by three different sets of milk biomarkers'. Preventive Veterinary Medicine, 179 . [DOI] |
| | 2020 | O'Flaherty R; Bergin A; Flampouri E; Mota LM; Obaidi I; Quigley A; Xie Y; Butler M; (2020) 'Mammalian cell culture for production of recombinant proteins: A review of the critical steps in their biomanufacturing'. Biotechnology Advances, 43 . [DOI] |
| | 2020 | Greville G; Llop E; Huang C; Creagh-Flynn J; Pfister S; O'Flaherty R; Madden SF; Peracaula R; Rudd PM; McCann A; Saldova R; (2020) 'Hypoxia Alters Epigenetic and N-Glycosylation Profiles of Ovarian and Breast Cancer Cell Lines in-vitro'. Frontiers in Oncology, 10 . [DOI] [Full-Text] |
| | 2019 | Grelet C; Vanlierde A; Hostens M; Foldager L; Salavati M; Ingvartsen KL; Crowe M; Sorensen MT; Froidmont E; Ferris CP; Marchitelli C; Becker F; Larsen T; Carter F; ; Dehareng F; (2019) 'Potential of milk mid-IR spectra to predict metabolic status of cows through blood components and an innovative clustering approach'. Animal, 13 (3). [DOI] [Full-Text] |
| | 2019 | O'Flaherty R.; Muniyappa M.; Walsh I.; Stöckmann H.; Hilliard M.; Hutson R.; Saldova R.; Rudd P.M. (2019) 'A robust and versatile automated glycoanalytical technology for serum antibodies and acute phase proteins: Ovarian cancer case study'. Molecular and Cellular Proteomics, 18 (11):2191-2206. [DOI] [Full-Text] |
| | 2019 | De Koster J; Salavati M; Grelet C; Crowe MA; Matthews E; O'Flaherty R; Opsomer G; Foldager L; ; Hostens M; (2019) 'Prediction of metabolic clusters in early-lactation dairy cows using models based on milk biomarkers'. Journal of Dairy Science, 102 (3). [DOI] [Full-Text] |
| | 2019 | Reiding K.R.; Bondt A.; Hennig R.; Gardner R.A.; O'Flaherty R.; Trbojevic-Akmacic I.; Shubhakar A.; Hazes J.M.W.; Reichl U.; Fernandes D.L.; Pucic-Bakovic M.; Rapp E.; Spencer D.I.R.; Dolhain R.J.E.M.; Rudd P.M.; Lauc G.; Wuhrer M. (2019) 'High-throughput serum N-glycomics: Method comparison and application to study rheumatoid arthritis and pregnancy-associated changes'. Molecular and Cellular Proteomics, 18 (1):3-15. [DOI] [Full-Text] |
| | 2018 | Mimura Y; Katoh T; Saldova R; O'Flaherty R; Izumi T; Mimura-Kimura Y; Utsunomiya T; Mizukami Y; Yamamoto K; Matsumoto T; Rudd PM; (2018) 'Glycosylation engineering of therapeutic IgG antibodies: challenges for the safety, functionality and efficacy'. Protein & Cell, 9 (1). [DOI] [Full-Text] |
| | 2018 | Colhoun HO; Treacy EP; MacMahon M; Rudd PM; Fitzgibbon M; O'Flaherty R; Stepien KM; (2018) 'Validation of an automated ultraperformance liquid chromatography IgG N-glycan analytical method applicable to classical galactosaemia'. Annals of Clinical Biochemistry, 55 (5). [DOI] [Full-Text] |
| | 2018 | O'Flaherty R; Trbojević-Akmačić I; Greville G; Rudd PM; Lauc G; (2018) 'The sweet spot for biologics: recent advances in characterization of biotherapeutic glycoproteins'. Expert Review of Proteomics, 15 (1). [DOI] [Full-Text] |
| | 2018 | O'Flaherty R.; Velasco-Torrijos T. (2018) 'Glycosylated α-Azido Amino Acids: Versatile Intermediates in the Synthesis of Neoglycoconjugates'. Synlett, 29 (7):904-907. [DOI] |
| | 2018 | Colhoun HO; Rubio Gozalbo EM; Bosch AM; Knerr I; Dawson C; Brady J; Galligan M; Stepien K; O'Flaherty R; Catherine Moss C; Peter Barker P; Fitzgibbon M; Doran PP; Treacy EP; (2018) 'Fertility in classical galactosaemia, a study of N-glycan, hormonal and inflammatory gene interactions'. Orphanet Journal of Rare Diseases, 13 (1). [DOI] [Full-Text] |
| | 2017 | Adamczyk B.; Stöckmann H.; O'Flaherty R.; Karlsson N.; Rudd P. (2017) 'High-throughput analysis of the plasma N-glycome by UHPLC'. Methods in molecular biology (Clifton, N.J.), 1503 :97-108. [DOI] |
| | 2017 | O'Flaherty R.; Harbison A.; Hanley P.; Taron C.; Fadda E.; Rudd P. (2017) 'Aminoquinoline Fluorescent Labels Obstruct Efficient Removal of N-Glycan Core α(1-6) Fucose by Bovine Kidney α- L -Fucosidase (BKF)'. Journal of Proteome Research, 16 (11):4237-4243. [DOI] [Full-Text] |
| | 2016 | Ramos J.; Arufe S.; O'Flaherty R.; Rooney D.; Moreira R.; Velasco-Torrijos T. (2016) 'Selective aliphatic/aromatic organogelation controlled by the side chain of serine amphiphiles'. RSC Advances, 6 (109):108093-108104. [DOI] [Full-Text] |
| | 2015 | Saldova R; Stöckmann H; O'Flaherty R; Lefeber DJ; Jaeken J; Rudd PM; (2015) 'N-Glycosylation of Serum IgG and Total Glycoproteins in MAN1B1 Deficiency'. Journal of Proteome Research, 14 (10). [DOI] |
| | 2015 | Stockmann, H; O'Flaherty, R; Adamczyk, B; Saldova, R; Rudd, PM (2015) 'Automated, high-throughput serum glycoprofiling platform'. Integrative Biology, 7 :1026-1032. [DOI] [Full-Text] |
| | 2013 | Cao B; Chen X; Yamaryo-Botte Y; Richardson MB; Martin KL; Khairallah GN; Rupasinghe TW; O'Flaherty RM; O'Hair RA; Ralton JE; Crellin PK; Coppel RL; McConville MJ; Williams SJ; (2013) 'Synthesis, structural elucidation, and biochemical analysis of immunoactive glucuronosyl diacylglycerides of mycobacteria and corynebacteria'. Journal of Organic Chemistry, 78 (6). [DOI] [Full-Text] |
| | 2012 | Velasco-Torrijos, T; Abbey, L; O'Flaherty, R (2012) 'A Concise Synthesis of Glycolipids Based on Aspartic Acid Building Blocks'. Molecules, 17 :11346-11362. [DOI] [Full-Text] |
Publication Letters
| | Year | Publication |
| --- | --- | --- |
| | 2020 | Cheng HD; Tirosh I; de Haan N; Stöckmann H; Adamczyk B; McManus CA; O'Flaherty R; Greville G; Saldova R; Bonilla FA; Notarangelo LD; Driessen GJ; Holm IA; Rudd PM; Wuhrer M; Ackerman ME; Nigrovic PA; (2020) IgG Fc glycosylation as an axis of humoral immunity in childhood. [Publication Letters] [DOI] |
Certain data included herein are derived from the © Web of Science (2023) of Clarivate. All rights reserved.
Committees
| | | | |
| --- | --- | --- | --- |
| | PEACE (Protein Expression in Animal Cells) Conference | Organising Committee | 23/07/2020 - |
| | Carbohydrate Research | Editorial Board Member | 22/09/2022 - |
| | European Federation of Biotechnology, Biopharmaceutical and Medical Biotechnology Division | Organising Committee | 26/04/2021 - |
| | European Glycoscience Community | Scientific Committee Member | 30/06/2021 - |
| | Frontiers in Analytical Science | Review Editor | 06/05/2021 - |
| | Jenner Glycobiology and Medicine Committee | Organising Committee | 02/05/2019 - |
Teaching Interests
2nd Year Coordinator (Education House, Room 3.1.6)
Modules/Labs Coordinated:
CH314-Quality Assurance, Formulation and Process Development
CH426-Material Chemistry
Lectured/Supervised Students in modules:
CH101-General Chemistry
CH202-Spectroscopy and Analytical Chemistry

CH207- Pharmaceutical Chemistry Workshops

CH326-Heterocyclic Carbohydrate and Peptide Chemistry
CH415- Avanced Pharmaceutical and Biomedical Chemistry Laboratory
CH426-Materials Chemistry
CH424-Atmospheric Chemistry and Applied Spectroscopy

CH432-Drug Delivery and Pharmacokinetics
CH410- Double Major Project

CH410SA Single Major Project