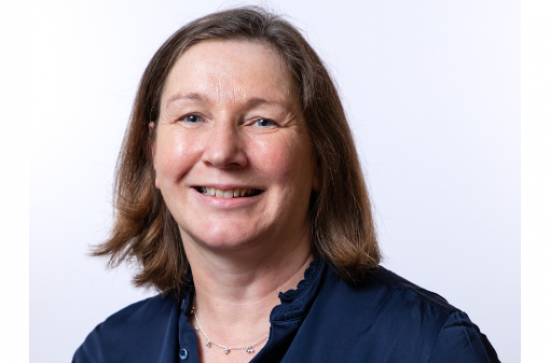 Tuesday, October 6, 2020 - 13:00
An innovative project led by Maynooth University that will use virtual laboratories as a teaching tool for the experimental sciences has been awarded almost €3 million funding by the Higher Education Authority (HEA).
Led by Prof
Denise Rooney
, Head of the Department of Chemistry at Maynooth University, the project was awarded a total €2,971,700 under the Human Capital Initiative Pillar 3 programme.
The ambitious and timely project will develop an innovative approach to teaching students in the experimental sciences through the use of virtual laboratories.
The Maynooth-led initiative brings together five geographically spread Higher Education Institutes: Athlone Institute of Technology (AIT), Dublin City University (DCU), Dundalk Institute of Technology (DkIT) and University College Cork with education technology providers, to develop courses in which a virtual laboratory experience is complemented with a real laboratory experience, through a blended approach.
The project also will give students the opportunity to experience a real-work environment through virtual training and engagement with enterprise partners, and to help reinforce practical techniques and concepts, as well as management and project work.
Prof Denise Rooney said: "By piloting the scheme across the five HEIs, we have the capacity to implement the virtual labs simultaneously in different year groups, different sub-disciplines and using different teaching methodologies. No one institution would have the capacity to carry out this project alone.
"In a relatively short period of time, we will develop a road map for rolling out virtual laboratory teaching across the experimental sciences, enabling replication."
The target learners of the initiative are first to fourth year chemistry undergraduates, and taught M.Sc. students in the Chemical Sciences. Such a large scale trial, impacting over 2,500 students conducted through a well-managed collaborative project, will enhance the exchange of best practices and mitigate risks over the course of the project.
The biopharmaceutical, pharmaceutical and chemical sector plays a massive role in Ireland's economy, producing 60% worth of Ireland's exports, directly employing more than 30,000 and supporting a further 30,000 across other industries.
The input of industry partners is central to the initiative. These involve education technology providers that develop virtual laboratory simulations for STEM students, and Mindconnex, an Irish SME developing digital learning software, who will give time to provide expertise on how students can best learn in a virtual environment.
Industry partners who are employing chemistry graduates will work with the institutes to enhance the students' experience. Each institute has established enterprise contacts who will contribute to this initiative, including Analog Devices, Alltech, Avectas, Abbott Diagnostics, Hovione and Janssen.
Speaking at the announcement of a total 22 projects to be funded under the Human Capital Initiative, Minister for Further and Higher Education, Research, Innovation and Science, Simon Harris said: "These projects will develop and change teaching and learning. This global pandemic has reinforced the need for us all to be agile and diverse.
"Crucially though it requires us to develop new skills and equip the next generation with the critical importance to the economy and the workplace of the future."
For more information on this and other projects awarded HEA funding under the Human Capital Initiative Pillar 3 programme see HEI website
here