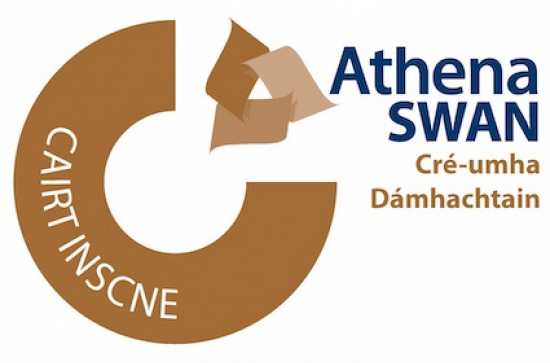 Wednesday, March 31, 2021 - 09:00
The MU Department of Psychology has been awarded an Athena SWAN Bronze Award, which recognises work undertaken to advance gender equality for staff and students at departmental level. The award will be officially presented at a ceremony be held on Wednesday 20th October, 2021. The Minister for Higher Education, Simon Harris TD will be in attendance.
President of Maynooth University, Professor Philip Nolan commented: "This award is a welcome recognition of the Department of Psychology's commitment to creating a culture of gender equality, and of Maynooth University's commitment to embed the core values of equality, diversity and inclusion at departmental level. I congratulate everyone whose hard work has made this Award possible, particularly the key role played by Dr Rebecca Maguire in leading the application and Action Plan".
Dr Rebecca Maguire, Chair of the Department of Psychology Athena SWAN Committee stated "We are delighted to have achieved this award which we could not have done without the support of staff and students in the department, along with encouragement from our colleagues in the Equality and Diversity office. We are now committed to implementing our action plan which includes a number of proposed steps to actively promote a supportive and inclusive culture in the department. Along with enabling more career development opportunities, we are also mindful of the importance of fostering social support among staff and students, an issue which we intend to prioritise over the next few years".
The Psychology self-assessment team (SAT) included representation from academic, research, and administrative staff, along with postgraduate and undergraduate representation. We have recently broadened the remit of our committee to become an Equality, Diversity and Inclusion Committee. We look forward to providing regular updates on the work of this committee to staff and students.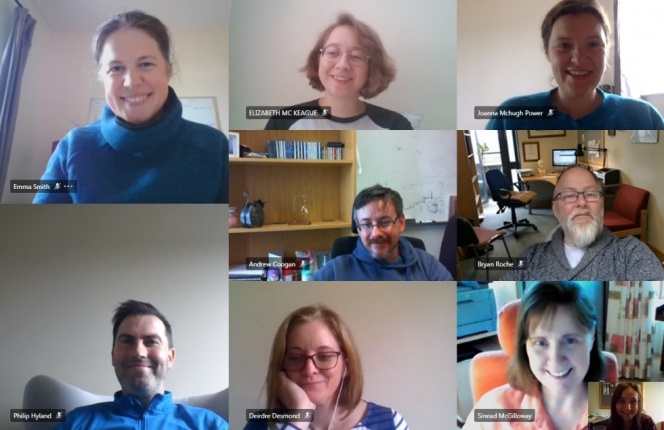 Members of the MU Psychology Athena Swan SAT team
Along with a number of other initiatives, the 48-point action plan developed by the Department of Psychology SAT, includes a commitment to:
Increase the visibility of research staff and students in the department.
Enhance awareness of career development and community engagement opportunities in psychology.
Identify and tackle issues relating to work-life balance, especially in light of circumstances imposed by the COVID-19 pandemic.
Host an annual Athena SWAN public lecture which profiles gender or EDI (Equality Diversity and Inclusion) research in psychology.
The Athena SWAN Charter was launched in Ireland in 2015 to encourage and recognise commitment to advancing the careers of women in science, technology, engineering, maths and medicine (STEMM) in higher education and research. The charter has since been expanded to recognise work undertaken in arts, humanities, social sciences, business and law (AHSBBL), and staff working in professional, managerial and support roles. The charter framework also recognises work undertaken to address gender equality more broadly, including consideration of the experience of trans staff and students, as well as the underrepresentation of men in particular disciplines.
In 2018, Maynooth University was the first HEI in Ireland to achieve an Athena SWAN Bronze Institution Award under the expanded charter, in recognition of its commitment to progressing gender and intersectional equality for staff and students.