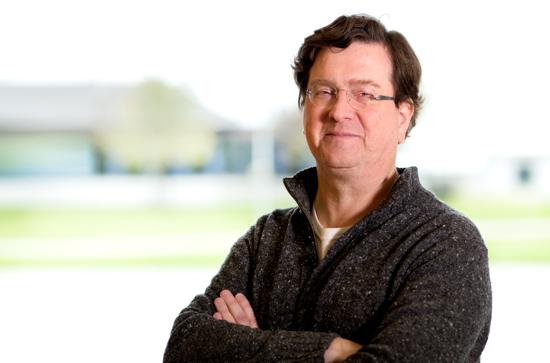 Lecturer / Assistant Professor; Second Year Co-ordinator
Iontas Building
Ground Floor
Office 0.38
(01) 708 3393
Conor McCarthy is Lecturer in English at Maynooth University. After schooling in Ireland and Canada, he took his BA at Trinity College Dublin (1989), his Master's Degree in English at University College Dublin (1991) and his D.Phil. in English at Sussex (1996). He is the author of Modernisation, Crisis and Culture in Ireland 1969 - 1992 (Dublin: Four Courts Press, 2000), and The Cambridge Introduction to Edward Said (Cambridge: Cambridge University Press, 2010). Conor won one of the first Government of Ireland Postdoctoral Research Fellowships, which he held from 2000 to 2002 at NUI Galway. He has lectured in universities in Ireland, Britain, France, Canada, the United States and in the Middle East. He is Associate Editor of College Literature and Second Year Co-Ordinator in the Maynooth University English Department. He is a founder-member of the Ireland-Palestine Solidarity Campaign, and of Academics for Palestine, and a long-time participant in the work of the Red Stripe Collective and Seminar. Conor has published essays and reviews on literature, criticism and cultural politics in the Yearbook of English Studies, Interventions, Textual Practice, the Irish University Review, the Irish Literary Supplement, Eire-Ireland, the Journal of Palestine Studies, the Canadian Journal of Irish Studies, Wasafiri, College Literature, The Citizen, Current Writing, and the Field Day Review. He has also written and reviewed for The Irish Times and The Sunday Business Post, as well as publishing political essays and reviews with Electronic Intifada, Jacobin and the Irish Left Review.

An internationally recognised expert on the work of the critic and intellectual Edward Said, Conor edited a special issue of College Literature in 2013, 'Edward Said: Beginning Again', to mark the tenth anniversary of Said's death. He published a new anthology of the work of James Connolly, The Revolutionary and Anti-Imperialist Writings of James Connolly 1893-1916 in May 2016. A volume of essays on academic freedom, edited with David Landy and Ronit Lentin and entitled Enforcing Silence: Academic Freedom, Palestine and the Critique of Israel, will be published in early 2020.

Conor has recently published essays on Edward Said's self-invention as a radical humanist, and on James Connolly and empire. Further work on the concept of authority in Said, and an account of Conor Cruise O'Brien's notorious breach of the academic boycott of apartheid South Africa in 1986 will appear later in 2020. Essays on Said and globalization and on Irish anti-imperialist thought are in preparation.

Conor's research interests lie in the history of ideas and in Irish intellectual history, especially the history and politics of criticism and literary pedagogy. He is also interested in twentieth-century Irish culture, the history of Marxism, in postcolonial theory, and in the intersections of literature and political thought. He is currently planning a project concerning the intellectual legacy in Ireland of Edmund Burke. Conor is also preparing a book for the radical French publisher La Fabrique, tentatively called L'Irlande: Un inventaire du present. He welcomes doctoral research proposals in any of these or related areas.
|   | Project | Role | Funding Body / Program | Description | Start Date | End Date | Award (€) |
| --- | --- | --- | --- | --- | --- | --- | --- |
| | GOI Scholarship for Conor Dowling: "Pictures of the Future:" Modernism and Uncertainty in Free State Literature | PI | Irish Research Council (IRC) / 2265080 | Conor McCarthy is supervisor | 01-OCT-17 | 30-SEP-19 | 46980 |
Year
Publication
2016
The Revolutionary and Anti-Imperialist Writings of James Connolly 1893-1916.
Dr Conor D. McCarthy (ed.) (2016) The Revolutionary and Anti-Imperialist Writings of James Connolly 1893-1916. Edinburgh: Edinburgh University Press. [Details]
2010
The Cambridge Introduction to Edward Said.
Dr Conor D. McCarthy (2010) The Cambridge Introduction to Edward Said. : Cambridge University Press. [Details]
2000
Modernisation, Crisis and Culture in Ireland 1969 - 1992.
Dr Conor D. McCarthy (2000) Modernisation, Crisis and Culture in Ireland 1969 - 1992. : Four Courts Press. [Details]
 
Year
Publication
2020
''James Connolly: Labor, Empire, Ireland''
Conor McCarthy (2020) ''James Connolly: Labor, Empire, Ireland'' In: I Ness and Z Cope (eds). The Palgrave Encyclopedia of Imperialism and Anti-Imperialism. London: Palgrave Macmillan. [Details]
2020
''Introduction: Palestine and Academic Freedom''
Conor McCarthy, David Landy, Ronit Lentin (2020) ''Introduction: Palestine and Academic Freedom'' In: Enforcing Silence: Academic Freedom, Palestine and the Criticism of Israel. London: Zed Books. [Details]
2019
''Said: The Birth of the Critic''
Conor McCarthy (2019) ''Said: The Birth of the Critic'' In: Bashir Abu-Manneh (eds). After Said: Postcolonial Literary Studies in the Twenty-First Century. Cambridge: Cambridge University Press. [Details]
2017
''Edward W. Said''
Conor McCarthy (2017) ''Edward W. Said'' In: Dirk Goettsche, Axel Dunker and Gabriela Durbeck (eds). Handbuch Postkolonialismus und Literatur. Stuttgart/Weimar: JB Metzler Verlag. [Details]
2009
'Criticism, Exile, Ireland'
Dr Conor D. McCarthy (2009) 'Criticism, Exile, Ireland' In: Aftermaths: Exile, Migration and Diaspora Reconsidered. New Brunswick, New Jersey, USA: Rutgers University Press. [Details]
2008
''The State, the Text and the Critic: The case of Edward Said''
Conor McCarthy (2008) ''The State, the Text and the Critic: The case of Edward Said'' In: Ronit Lentin (eds). Thinking Palestine. London: Zed Books. [Details]
2006
'The Intellectual and the State: Irish Criticism since 1980'
Dr Conor D. McCarthy (2006) 'The Intellectual and the State: Irish Criticism since 1980' In: Ireland Beyond Boundaries: Mapping Irish Studies in the Twenty-First Century. London: Pluto Press. [Details]
2005
''Ireland''
Conor McCarthy (2005) ''Ireland'' In: Prem Poddar and David Johnson (eds). An Historical Companion to Postcolonial Literatures. Edinburgh/New York: Edinburgh University Press/Columbia University Press. [Details]
2005
''Zionism''
Conor McCarthy (2005) ''Zionism'' In: Prem Poddar and David Johnson (eds). An Historical Companion to Postcolonial Literatures. Edinburgh/New York: Edinburgh University Press/Columbia University Press. [Details]
2005
'Geographies of Liberalism: The Politics of Space in Colm Toibin's Bad Blood: A Walk along the Irish Border and The Heather Blazing''
Dr Conor D. McCarthy (2005) 'Geographies of Liberalism: The Politics of Space in Colm Toibin's Bad Blood: A Walk along the Irish Border and The Heather Blazing'' In: Landscape and Empire. London: Ashgate Press. [Details]
2005
''Palestinian Political Movements''
Conor McCarthy (2005) ''Palestinian Political Movements'' In: Prem Poddar and David Johnson (eds). An Historical Companion to Postcolonial Literatures. Edinburgh/New York: Edinburgh University Press/Columbia University Press. [Details]
Year
Publication
2020
Enforcing Silence: Academic Freedom, Palestine and the Criticism of Israel
David Landy, Ronit Lentin, Conor McCarthy (Ed.). (2020) Enforcing Silence: Academic Freedom, Palestine and the Criticism of Israel London: Zed. [Details]
 
Year
Publication
2018
''James Connolly, Civil Society and Revolution''
Conor McCarthy (2018) ''James Connolly, Civil Society and Revolution''. Observatoire de la société britannique, 23 :11-34 [IR Link] [Details]
2016
''Academic Freedom and the Boycott of Israeli Universities: On the Necessity of Angry Knowledge''
Conor McCarthy (2016) ''Academic Freedom and the Boycott of Israeli Universities: On the Necessity of Angry Knowledge''. College Literature, 43 (1):264-274 [IR Link] [Details]
2013
'Said, Lukács, and Gramsci: Beginnings, geography, and insurrection'
McCarthy C. (2013) 'Said, Lukács, and Gramsci: Beginnings, geography, and insurrection'. College Literature, 40 (4):74-104 [DOI] [IR Link] [Details]
2010
'Irish Criticism and the Political'
McCarthy, C (2010) 'Irish Criticism and the Political'. Wasafiri, 25 :59-64 [DOI] [IR Link] [Details]
2010
''The Wake of Edward Said''
Conor McCarthy (2010) ''The Wake of Edward Said''. College Literature, 37 (4):195-203 [IR Link] [Details]
2007
'Edward Said and Irish Criticism'
Dr Conor D. McCarthy (2007) 'Edward Said and Irish Criticism'. ÉIRE-IRELAND, 42 :311-335 [IR Link] [Details]
2005
''Reply to Bruce Stewart, or, The Politics of Irish Criiticism''
Conor McCarthy (2005) ''Reply to Bruce Stewart, or, The Politics of Irish Criiticism''. Canadian Journal of Irish Studies, 30 (1):91-92 [IR Link] [Details]
2005
''Seamus Deane: Between Burke and Adorno''
Conor McCarthy (2005) ''Seamus Deane: Between Burke and Adorno''. The Yearbook of English Studies, 35 :232-248 [IR Link] [Details]
2005
''Ireland and Israel''
Conor McCarthy (2005) ''Ireland and Israel''. Journal of Palestine Studies, 35 (1):114-117 [Details]
1997
'Ideology and Geography in Dermot Bolger's The Journey Home''
Dr Conor D. McCarthy (1997) 'Ideology and Geography in Dermot Bolger's The Journey Home''. Irish University Review, 27 :98-110 [IR Link] [Details]
Year
Publication
2019
Consortium of Humanities Centres and Institutes Annual Conference 2019.
Conor McCarthy (2019) Consortium of Humanities Centres and Institutes Annual Conference 2019. [Oral Presentation], ' Panel Discussion - Civil War and Cultural Interventions: The Example of Field Day', Trinity College Dublin [Details]
2018
American Conference on Irish Studies, University College Cork.
Conor McCarthy (2018) American Conference on Irish Studies, University College Cork. [Oral Presentation], 'Conor Cruise O'Brien, South Africa, Boycott', University College Cork [Details]
2018
Political Theory Seminar Brighton University.
Conor McCarthy (2018) Political Theory Seminar Brighton University. [Oral Presentation], 'James Connolly, Syndicalism and Republicanism', Brighton University , 14-FEB-18 [Details]
2016
Activism Beyond Borders - Civil Society and Transnational Networks conference, Universite de Toulouse I Capitole.
Conor McCarthy (2016) Activism Beyond Borders - Civil Society and Transnational Networks conference, Universite de Toulouse I Capitole. [Oral Presentation], 'James Connolly, Civil Society and Revolution in Ireland', University of Toulouse I Capitole, Toulouse , 04-MAY-16 [Details]
2015
Keynote talk New Voices in Irish Criticism, University College Dublin.
Conor McCarthy (2015) Keynote talk New Voices in Irish Criticism, University College Dublin. [Oral Presentation], 'Criticism and Crisis: Irish Criticism After the Financial Crash', University College Dublin [Details]
2015
Revival to Revolution Symposium on Thomas MacDonagh National Gallery of Ireland.
Conor McCarthy (2015) Revival to Revolution Symposium on Thomas MacDonagh National Gallery of Ireland. [Oral Presentation], 'Thomas MacDonagh as Intellectual', National Gallery of Ireland [Details]
2015
Global Realism conference, University of Kent at Canterbury.
Conor McCarthy (2015) Global Realism conference, University of Kent at Canterbury. [Oral Presentation], 'Edward Said and the Novel', University of Kent [Details]
2011
University College Dublin English Department Research Seminar.
Conor McCarthy (2011) University College Dublin English Department Research Seminar. [Oral Presentation], 'Said, Lukacs and Gramsci', University College Dublin [Details]
2010
Keynote talk Biannual Symposium on Comparative Literature Cairo University.
Conor McCarthy (2010) Keynote talk Biannual Symposium on Comparative Literature Cairo University. [Oral Presentation], 'Edward Said, Diaspora, Criticism', Cairo University [Details]
2010
Summer Programme West-Eastern Divan Orchestra/Said-Barenboim Foundation Seville.
Conor McCarthy (2010) Summer Programme West-Eastern Divan Orchestra/Said-Barenboim Foundation Seville. [Oral Presentation], 'Violence, Partition and the Writing of History in Ireland, Israel and Palestine', Seville [Details]
2008
Invited Talk at Institute of English Studies.
Conor McCarthy (2008) Invited Talk at Institute of English Studies. [Oral Presentation], 'Irish Criticism and the Political', Institute of English Studies, University of London [Details]
2005
Conference on 'intellectuals and the nation-state', Clinton Institute of American Studies.
Conor McCarthy (2005) Conference on 'intellectuals and the nation-state', Clinton Institute of American Studies. [Oral Presentation], Roundtable with Donald Pease and Declan Kiberd, University College Dublin [Details]
2002
Invited talk at Irish Studies Seminar, Institute of English Studies.
Conor McCarthy (2002) Invited talk at Irish Studies Seminar, Institute of English Studies. [Oral Presentation], 'The beginnings of English Studies in Ireland', University of London [Details]
Year
Publication
2018
'Why Marx? Why Now?'.
Conor McCarthy (2018) 'Why Marx? Why Now?'. Dublin: Magazine Article [Details]
1996
'Speculations on Big John and the Technological Sublime'.
Conor McCarthy (1996) 'Speculations on Big John and the Technological Sublime'. Dublin: Magazine Article [Details]
Year
Publication
2012
Utopianism and Marxism.
McCarthy, C (2012) Utopianism and Marxism. UNIVERSITY PK: Book Review [Details]
2012
Writing Ireland's Working Class: Dublin After O'Casey.
McCarthy, C (2012) Writing Ireland's Working Class: Dublin After O'Casey. ABINGDON: Book Review [Details]
2010
Economies of Representation, 1790-2000: Colonialism and Commerce.
McCarthy, C (2010) Economies of Representation, 1790-2000: Colonialism and Commerce. ABINGDON: Book Review [Details]
2008
'Review of Andrew Kincaid, Postcolonial Dublin: Imperial Legacies and the Built Environment'.
Conor McCarthy (2008) 'Review of Andrew Kincaid, Postcolonial Dublin: Imperial Legacies and the Built Environment'. London: Book Review [Details]
2008
Taboo memories, diasporic voices.
McCarthy, C (2008) Taboo memories, diasporic voices. W CHESTER: Book Review [Details]
2008
Postcolonial Dublin: Imperial legacies and the built environment.
Mccarthy, C (2008) Postcolonial Dublin: Imperial legacies and the built environment. ABINGDON: Book Review [Details]
2006
'Review of :Declan Kiberd, The Irish Writer and the World and Heather Laird, Subversive Law in Ireland 1879-1922.
Conor McCarthy (2006) 'Review of :Declan Kiberd, The Irish Writer and the World and Heather Laird, Subversive Law in Ireland 1879-1922. London: Book Review [Details]
2005
'Review of Abdirahman Hussein Edward Said: Criticism and Society and Mustapha Marrouchi Edward Said at the Limits.
Conor McCarthy (2005) 'Review of Abdirahman Hussein Edward Said: Criticism and Society and Mustapha Marrouchi Edward Said at the Limits. London: Book Review [Details]
2003
Ireland and Scotland: Literature and culture, state and nation, 1966-2000.
McCarthy, C (2003) Ireland and Scotland: Literature and culture, state and nation, 1966-2000. ABINGDON: Book Review [Details]
Conor teaches across the range of the English curriculum. Teaching he's most enjoyed lately has included a course introducing First Year students to the history of ideas, and a new MA course on the literature of Israel and Palestine. More recently, Conor has been co-teaching a course on Romanticism, and a new third year seminar on the fictions of Joseph Conrad, a writer he's been passionate about since his teens. To the new MA in Literatures of Engagement, Conor contributes seminars on Edward Said, the quintessential intellectual engagé of recent times.

Conor also has taught courses in cultural theory at Second Year (BA) and MA level. Having worked on a second year course on feminism a few years ago, where he concentrated on Virginia Woolf and Simone de Beauvoir, Conor now contributes to a new module where his remit is Western Marxism - the ideas of Gramsci, Brecht, Benjamin, Adorno and Jameson. In the spring of 2020, Conor co-taught a Third Year module on 'Dissent and Revolution', where he concentrated on Maxim Gorky, Alexandra Kollontai and Mikhail Bulgakov as writers of the Russian Revolution of 1917.



In