Keynote speakers
John Field is an emeritus professor at the University of Stirling and honorary professor at the University of Warwick.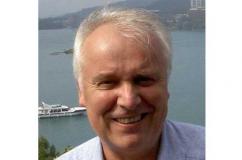 He chairs Scotland's Learning Partnership, the national organization representing the interests of learners and providers in Scotland, and is a member of the research committee of the German Institute for Adult Education. His research interests include social, historical and policy studies of further, higher, vocational and adult education. He has authored seven books, including the highly influential
Lifelong learning the New Educational Order,
edited ten books, and published many papers in scholarly journals. His most recent book is
Working Men's Bodies
, a study of British work camp systems before 1939.
For more about John Field and his work go to http://rms.stir.ac.uk/converis-stirling/person/11573​
Lene Tanggaard is Professor of Psychology in the Department of Communication and Psychology at the University of Aalborg, Denmark.

Here she serves as director of the QS-research group (30 members, VIP), advisor for several Ph.D.-students, Co-director of The International Centre for the Cultural Psychology of Creativity (ICCPC), and co-director of the Center for Qualitative Studies, a network of more than 90 professors and researchers concerned with methodology and development of new research tools (http://www.cqs.aau.dk/). She is regional editor of The International Journal of Qualitative Research in Education. Recent publications include Glaveanu, V., Tanggaard, L. & Wegener, C. (2016).
Creativity – a new vocabulary
. Palgrave Macmillian. Tanggaard, L. & Stadil, C. (2014).
Showering with Picasso – how to spark your creativity and imagination
. London: LIU Publishing and Glăvenu, V. & Tanggaard, L. (2014). Creativity, identity, and representation: Towards a socio-cultural theory of creative identity.
New Ideas in Psychology
. 34 (2014) 12–21
.
Lene will discuss
'On the edge of creativity – what's in it for adult education?'
at the 2016 ESREA Triennial.
To find out more about Lene Tangaard's research visit http://personprofil.aau.dk/101324?lang=en
Dr. Antonia Darder is a distinguished international Freirian scholar. She holds the Leavey Presidential Endowed Chair of Ethics and Moral Leadership at Loyola Marymount University, Los Angeles and is Professor Emerita of Education Policy, Organization, and Leadership at the University of Illinois Urbana Champaign.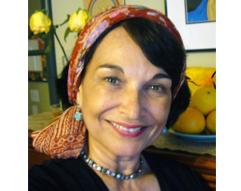 She was inducted as an American Educational Research Association Fellow in 2015. Her scholarship focuses on issues of racism, political economy, social justice, and education. Her work critically engages the contributions of Paulo Freire to our understanding of inequalities in schools and society. Darder's critical theory of biculturalism links questions of culture, power, and pedagogy to social justice concerns in education. In her scholarship on ethics and moral issues, she articulates a critical theory of leadership for social justice and community empowerment. Darder also has a longstanding interest in participatory media and arts. She is the author of numerous books and articles in the field, including
Culture and Power in the Classroom
(20th Anniversary edition),
Reinventing Paulo Freire: A Pedagogy of Love, A Dissident Voice: Essayson Culture, Pedagogy
, and
Power and Freire and Education
. She is also co-author of
After Race: Racism After Multiculturalism
; and co-editor of
The Critical Pedagogy Reader, Latinos and Education: A CriticalReader
, and the
International Critical Pedagogy Reader.
To read more about Antonia Darder please go to
http://soe.lmu.edu/faculty/directory/antoniadarderphd/