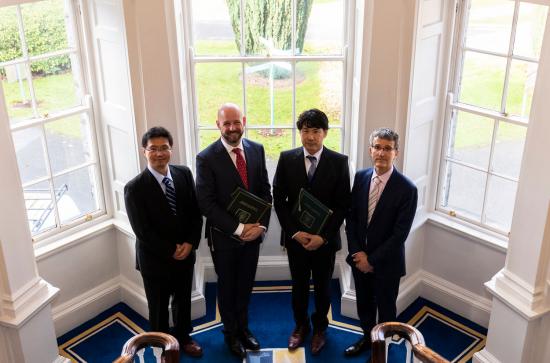 Thursday, November 15, 2018 - 15:30
Maynooth University's partnership with Nihon University in Tokyo has taken an important step forward this week with the signing of a dual degree in economics.

The new agreement between the Department of Economics, Finance and Accounting at Maynooth University and the College of Economics at Nihon University, will enable Japanese students to study economics for two years at Nihon University, and then continue to study for two years at Maynooth University, graduating with a degree from both universities. Students will graduate with a Bachelor of Economics from Nihon University and a Bachelor of Arts (Economics) Degree from Maynooth University.

It marks a further strengthening of relations that have been developing with Nihon University over the past five years.

The partnership with the College of Economics in Nihon University (CENU) began in 2013 with the development of a one-year Study Abroad programme at Maynooth.

The two economics departments have been engaged in staff exchange, and also have an active student exchange agreement.