Paula Delaney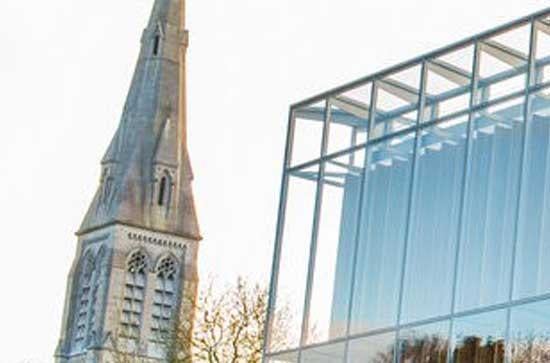 Subject Leader for Sociology
London
2004
My studies in both History and Sociology gave me a wealth of knowledge which I now enjoy passing on to my students but I also developed skills such as data analysis (research in sociology) which I use as head of subject. Giving presentations in my special topics in History helped to develop both my confidence, and my communication and presentation skills.
After I graduated from Maynooth I spent two years teaching in a local secondary school gaining experience before applying for and completing my PGDE in History and CSPE at UCD. I spent a year covering a maternity leave in another Irish secondary school, then decided to move to England when a job opportunity arose. I worked with teaching agencies for the first couple of years as it was a good way to get started teaching in a system where the application process and interview techniques are quite different to what I was familiar with in Ireland. By going through an agency, they gave me some guidance on writing personal statements, lesson planning and key areas of preparation for interview, this kind of acted as an introduction into the UK education system.
As well as teaching Sociology to students aged 15-19 (as sociology is an option subject it's chosen at GCSE level) I'm also responsible for running the department. • Creating schemes of learning, resources and PowerPoint's, managing the department's virtual learning environment. • Estimating costs, completing budget bids, managing stock and department budget. • Scheduling and running intervention for students. • Data analysis of results and its presentation to the Head teacher. • Helping to allocate staff and assisting with department timetable. • Planning subject related trips. • Observing and grading the teaching of those I manage in the Sociology department and completing their appraisals. • Self-analysis of the departments. • Producing literature for and discussing learning opportunities with prospective students and their parents. In the future I'm also hoping to plan and provide professional development opportunities for other teachers and will be getting training in this from the school in the coming year.
One of the most challenging aspects of my job is probably juggling my management position with teaching commitments. At some times of the year this can be more pressing than others. I had just never really imagined myself managing budgets and finances as a teacher, when I started my career in Ireland it didn't seem like something I would be doing. And of course dealing with and keeping teenagers motivated and interested can be challenging at times but is definitely rewarding.
What are the key skills/knowledge you use in your current role?
Communication, administration, being creative and innovative with teaching and learning, people management, observation, data analysis, budgeting and finance.

(submitted June 2013)