Niamh Bhreathnach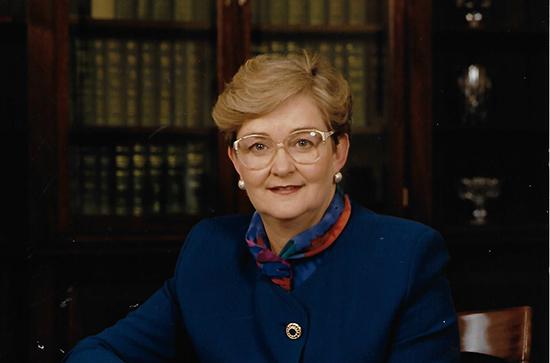 My early days as a Froebel student in Blackrock, Co. Dublin were overwhelmingly wonderful. The college buzzed with excitement. We were the students who debated nationally, were active in student politics and annually took to the Sion Hill stage. We were different at Froebel, maybe not playing with the exact Friedrich Froebel gifts, but we were being educated through play. Yes, we studied hard; our academic excellence was recognised by the Department of Education, our craft skills rewarded. We graduated to teach in the Irish national school system. We learned to spout broad beans, grow eyes on potatoes, manage gold fish and take frog spawn in to our classrooms. Teaching practice was, for those schools who welcomed us, a riot of colour, smells and a lot of noisy happy children learning through the mechanism of play, which today is central to all teaching.

I may forever be associated in the world of Irish education with two university related initiatives - the Irish University Act 1997, and with the abolition of third level undergraduate tuition fees, but my interest in all matters educational was the culmination of a long journey that began for me in the primary sector at Sion Hill 1963.

My early interest in politics was sparked at this time by an active role representing the college at the Union of Students in Ireland (USI). Pursuing an interest in party politics, that experience formed a base for my second career when I was appointed in 1993 the country's first Labour Party Minister for Education.

Never forgetting those Froebel roots, and having consulted widely, I steered the country's first White Paper on Education "